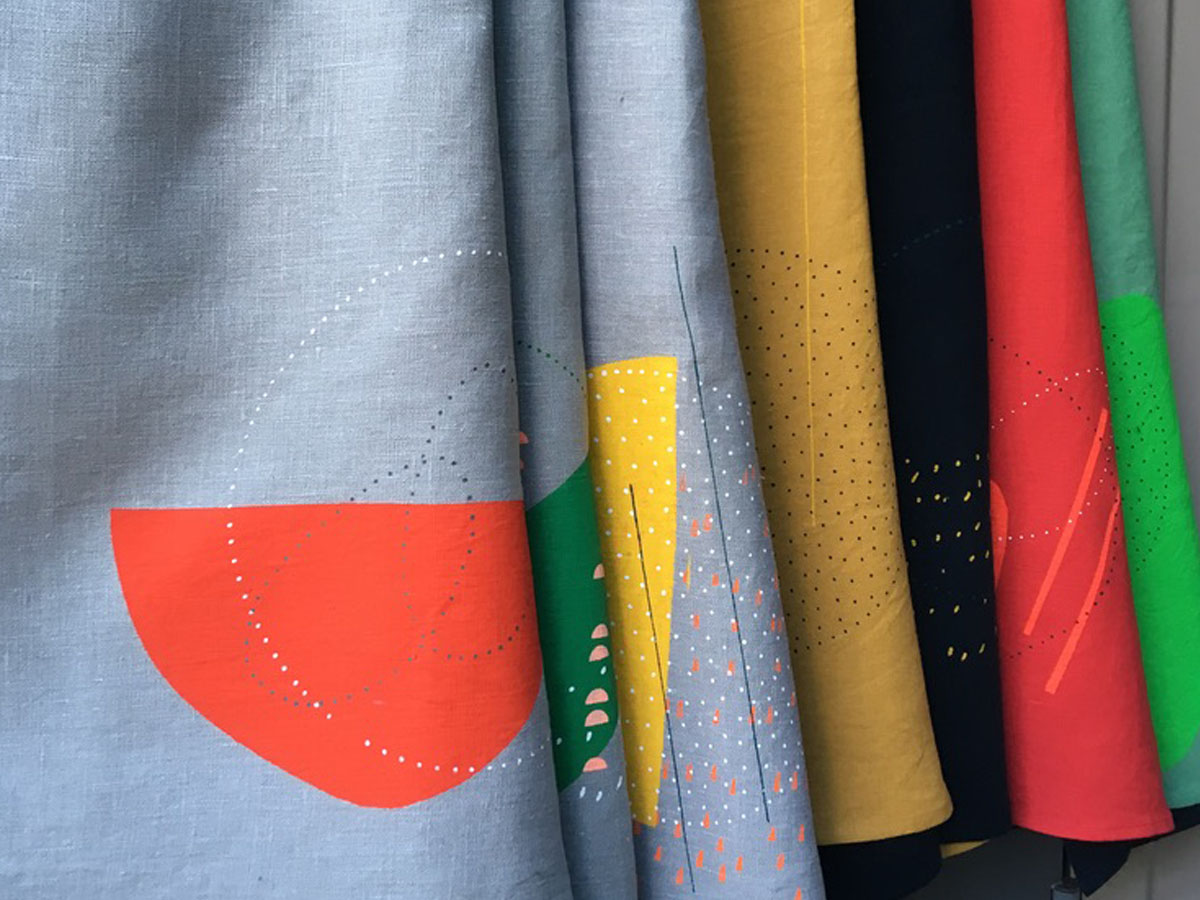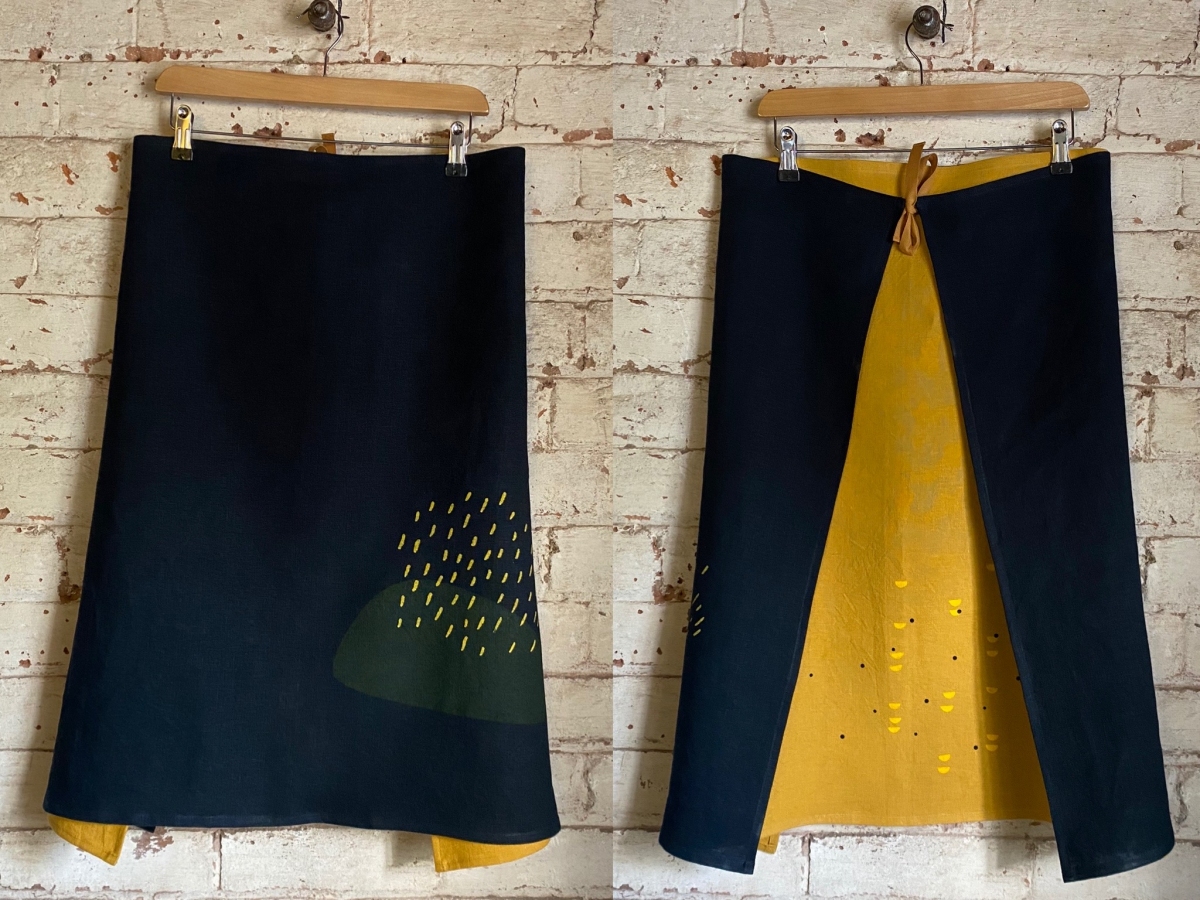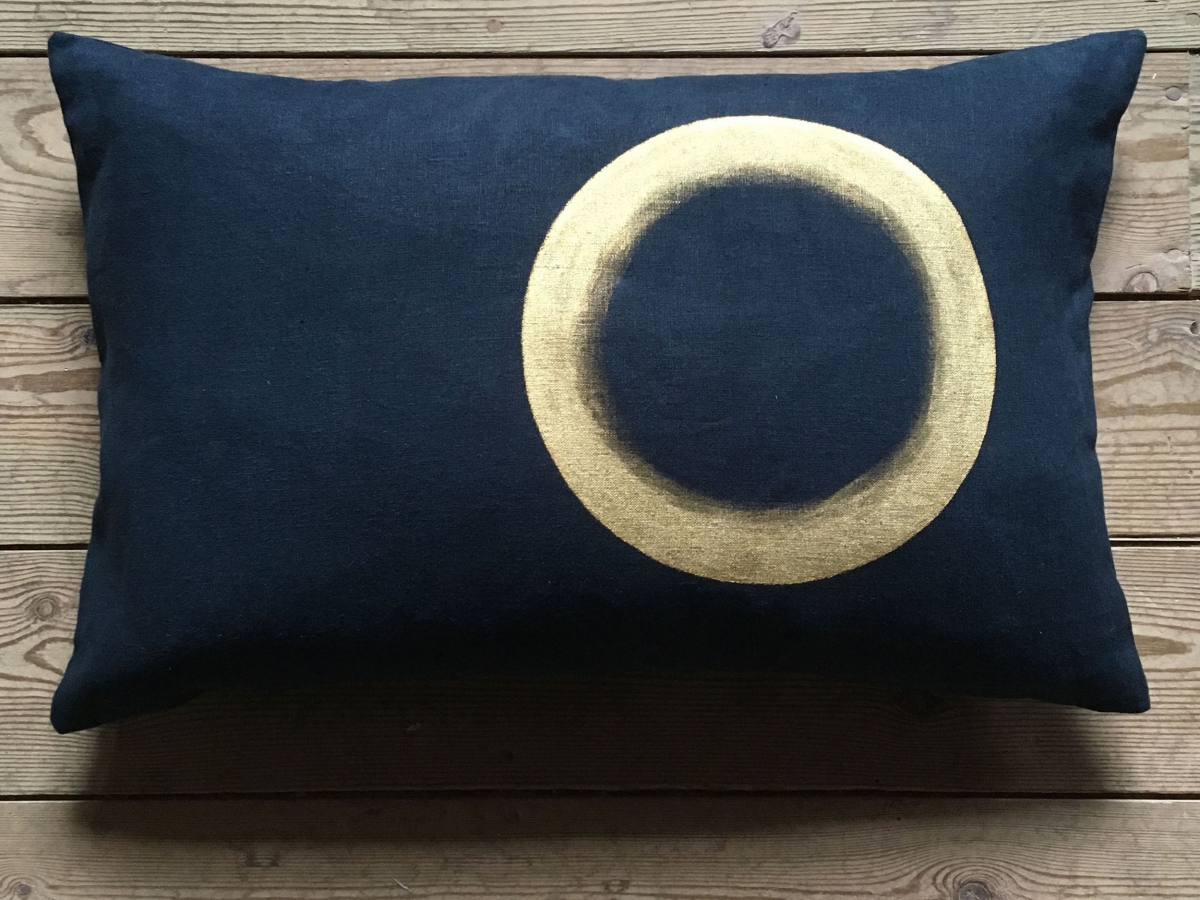 Linen clothing & accessories handmade in Devon.
Exploring simple abstracts with hand printing & stitch to enhance each piece.
Ive been working with cloth for over 20yrs now. My obsession with linen began in my teens. There's something about the natural softness and fluidity that I love.
For years I created mainly domestic wares - tea towels, aprons and cushions.
Its in the past 5 years I began exploring clothing more. It was always something that I'd just made for myself.
Making garments with loose shapes that drape naturally from the body to create simple silhouettes.
Adorning each piece with a little print or embroidery detail.
Using simple forms to create abstract compositions.
I love playing with space and composition.
A lot of the prints are one offs, they are all printed by hand. Each composition is created as it builds and I decide what form and colour needs to be added.
Product range includes reversible skirts that create a lovely a-line silhouette, loose batwing and boxy tops, dungarees, wrap trousers, wool capes, bags, purses, cushions, aprons, teatowels and maybe a waxed rain coat or two! Just in case!
teresa green
---