MAKER OF THE DAY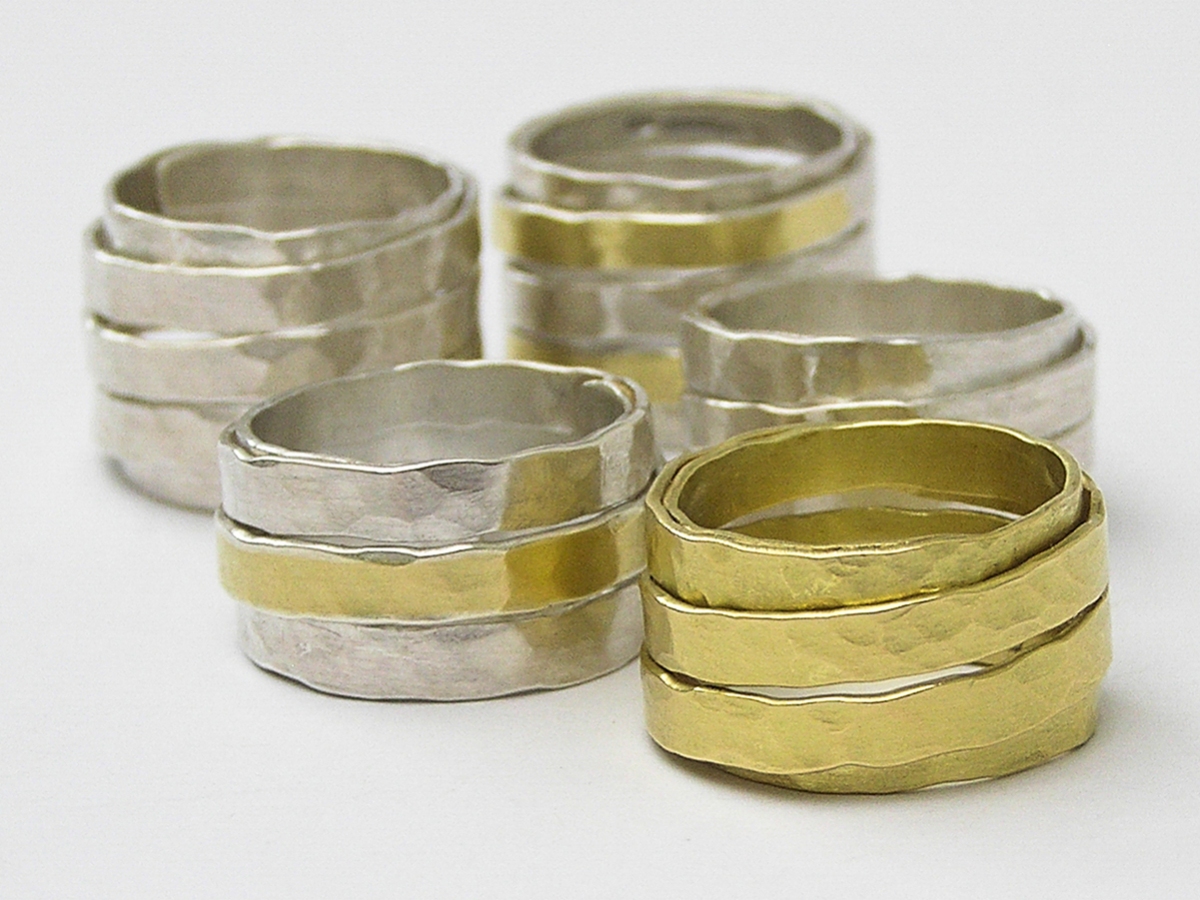 Anna K Baldwin
Handmade contemporary jewellery with an organic, tactile feel, in silver, gold and precious and semi-precious stones.
Find a Maker or Gallery


Enter keywords or phrases below to search
The Capital of Craft with James Donald from Pick One Weave
S E A S O N 2 F I N A L E ! ⁠
⁠
It's been a blast recording the 2nd Season of @thecapitalofcraft This week is our 30th episode! I've talked with potters, printers, professors, stitchers, knitters, basket makers, jewellers, farmers, woodcarvers, surfboard makers, sculptors, curators, weavers, blacksmiths, leatherworkers and silversmiths. It's been an absolute honour. ⁠
⁠
In the final episode of Season 2, I chat with the very lovely #weaver, James Donald AKA @pickoneweave ⁠
⁠
James started PickOne in 1997 after training at Duncan of Jordanstone College of Art & Design @dundeeuni in #Dundee. He now exhibits, teaches & curates from PickOne studio @coburghouse in Leith, Edinburgh.⁠
⁠
James talks about his journey into textiles and his early life in Brechin in Angus. As well as having access to countryside and freedom, it also established his love of music and dancing at the iconic nightclub, Flicks. ⁠
⁠
James is also joining us at Craft Festival Cheltenham @cheltenhamtownhall from March 11-13th⁠
⁠ ⁠
Award Winning Festivals
Since 2003 we have run multi-award winning Festivals in Bovey Tracey, Devon, Cardiff and Cheltenham. In June, we host the UK's best loved and finest contemporary Craft Festival in Bovey Tracey featuring over 200 curated makers. Hosted in idyllic parkland on the edge of Dartmoor. Complimented by an dazzling number of workshops, demonstrations, masterclasses, talks, family activities, street theatre, live music and feasting! In March and November we head to the beautiful Regency town of Cheltenham, presenting 100 makers at Craft Festival at the Town Hall.
Latest News
One Month until Craft Festival Returns to The Capital of Craft
Dear Craft Festival Friend, To paraphrase The Bard, whilst Bovey Tracey is but little, she is fierce! Dubbed locally as The Capital of Craft, Bovey is brimming with craft based businesses including the Nationally respected Make South West (you might know it as Devon Guild).Based in the heart of Bovey, I have worked with Make South West since Craft Festival began and quite frankly, we wouldn't exist without their support.Our association is as strong as ever. With the inspirational leadership of Laura Wasley, Make South West has a great future. Representing over 250 makers from the South West, Make South West is one of the UK's leading educational charities and supporter of makers. We asked Laura to choose her 5 favourites from Craft Festival.If you live near Bovey Tracey, you can pick up your tickets in person from Make South West in Bovey Tracey. Grab yours Now! Catch up soon,Sarah PS Read on to enter our Glorious Giveaway. It closes on May 27th.