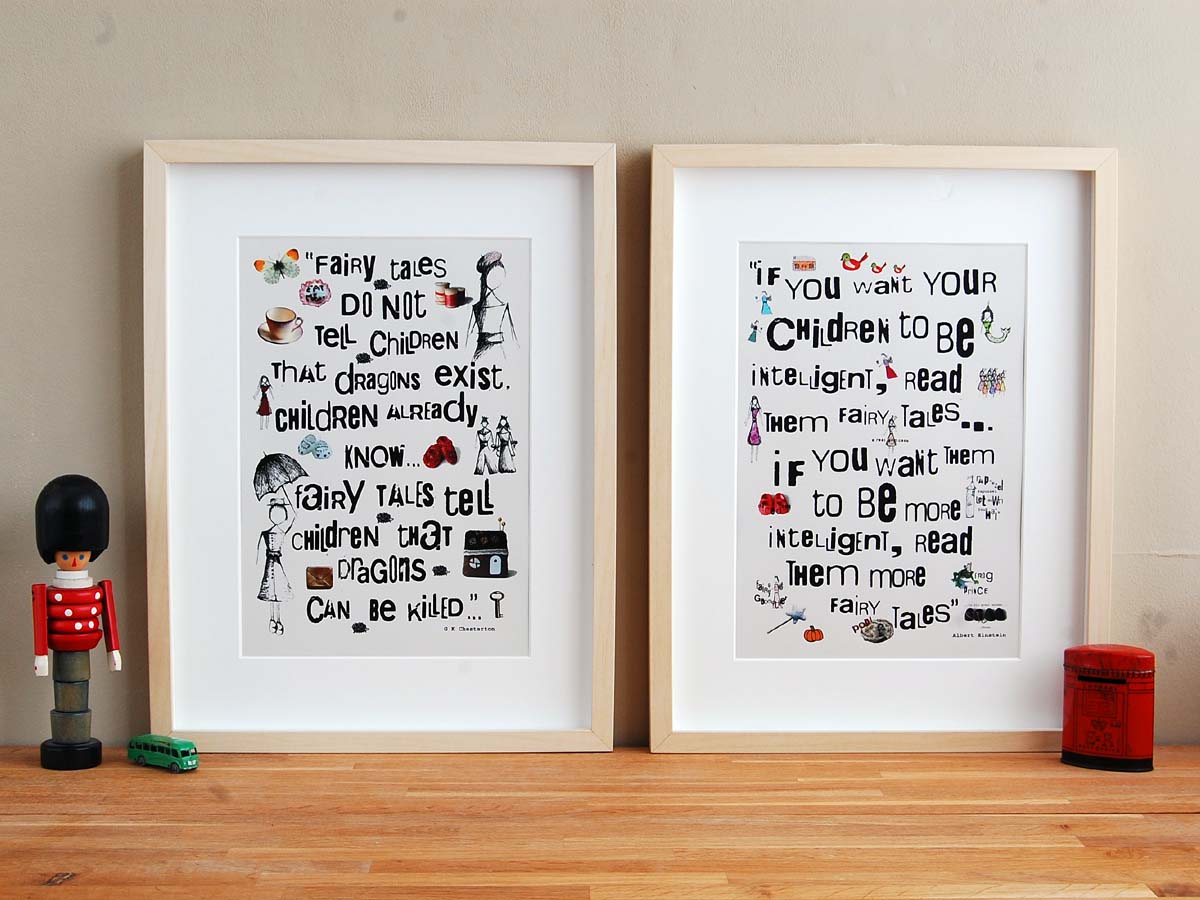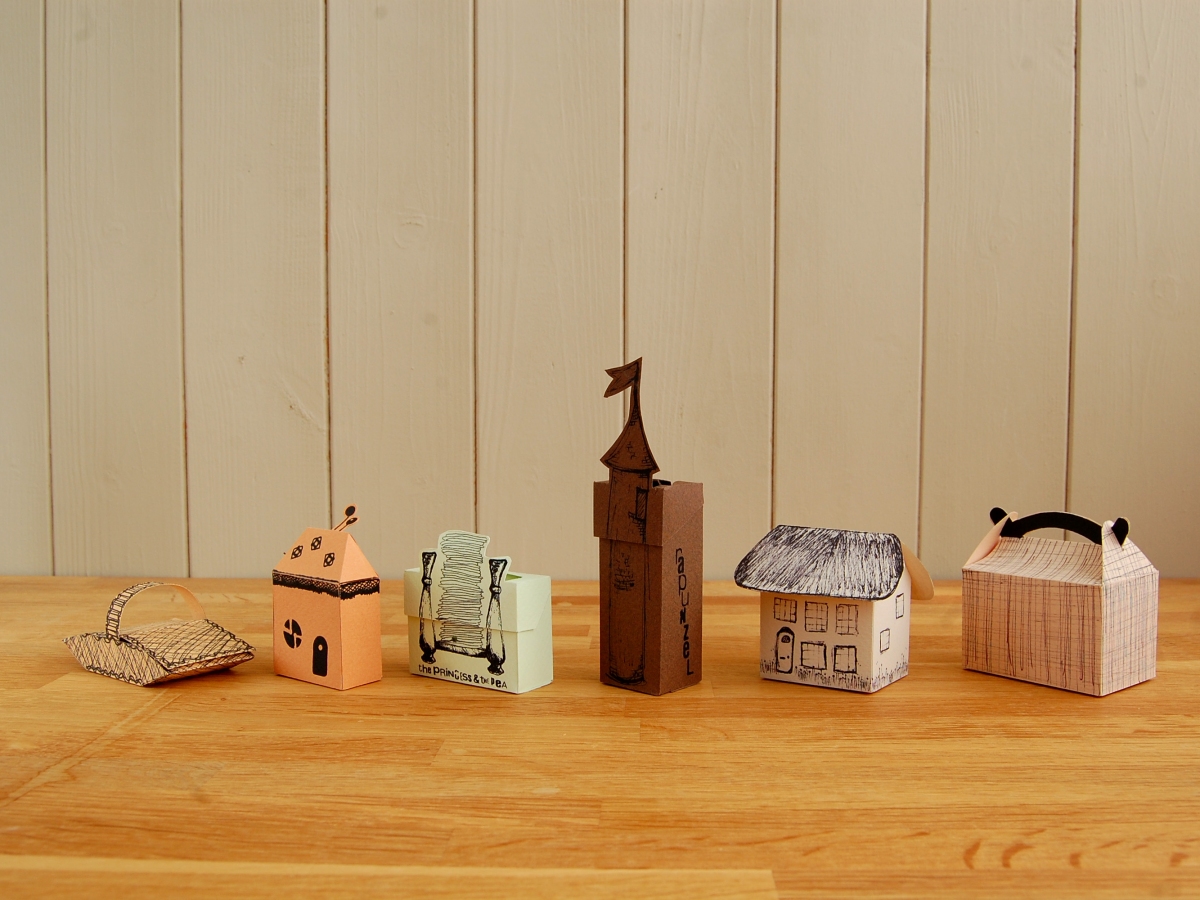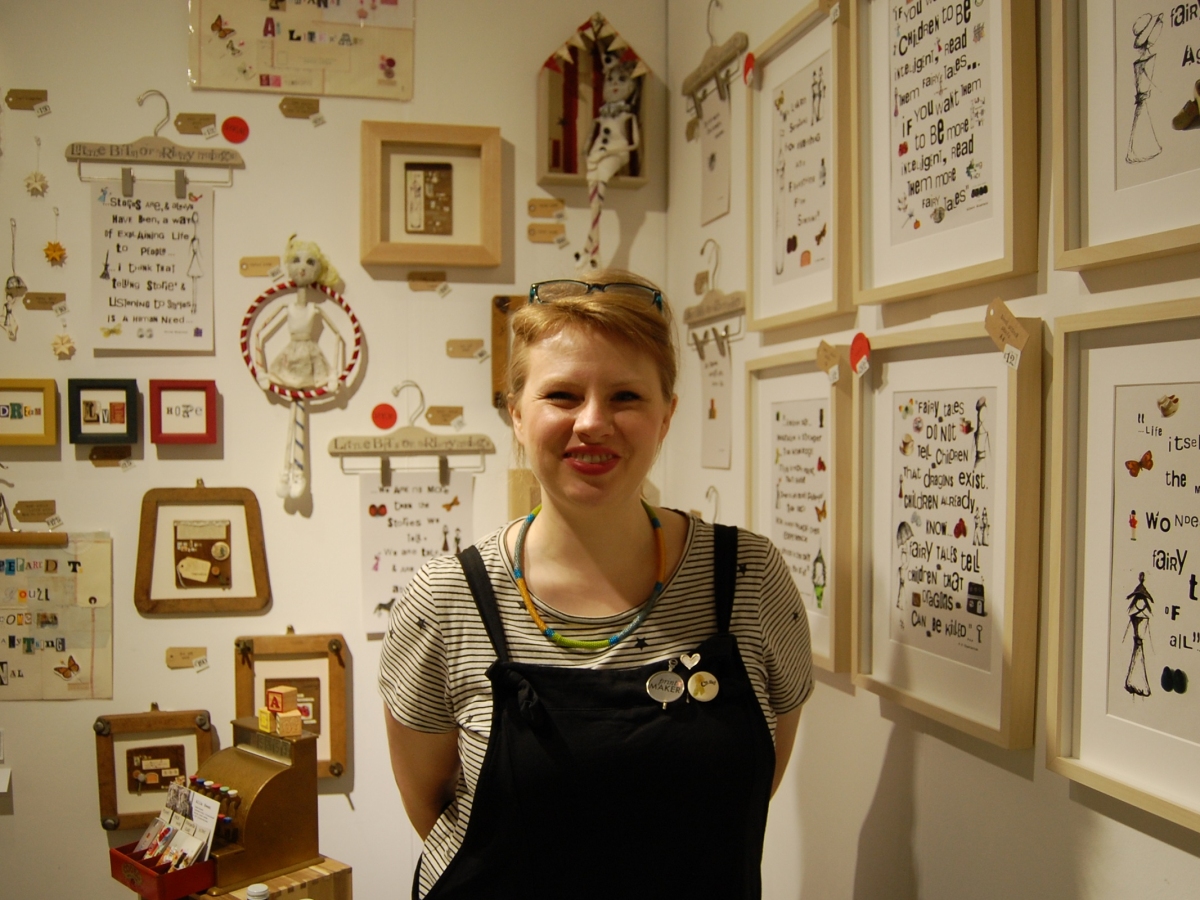 Alix Swan is a maker with a passion for story, print, textiles and graphics. Her works are engineered from paper and mixed media making everything herself using traditional bookbinding, assemblage, sewing, collage and print.

Drawing on vintage texts, rhymes, fairy tales, sayings & folklore, she produces collections of bookworks, larger paper characters, collages, illustrations, prints and keepsakes. With a love for the 'printer's pie' of type (old printmaking slang for jumbled, unsorted letters!), she uses a wide selection of collected lettering applied along with drawings, makes and vintage finds to bring a quirky, amusing and original twist to people's memories.

She Studied for my BA in Design Crafts at what was North Oxfordshire School of Art & Design graduating in 2003 & in 2007 she graduated from Coventry Uni with a MA in Contemporary Craft with Destination.

Based in Warwickshire, England she makes her work from her studio at home.
little bits of printy things
---