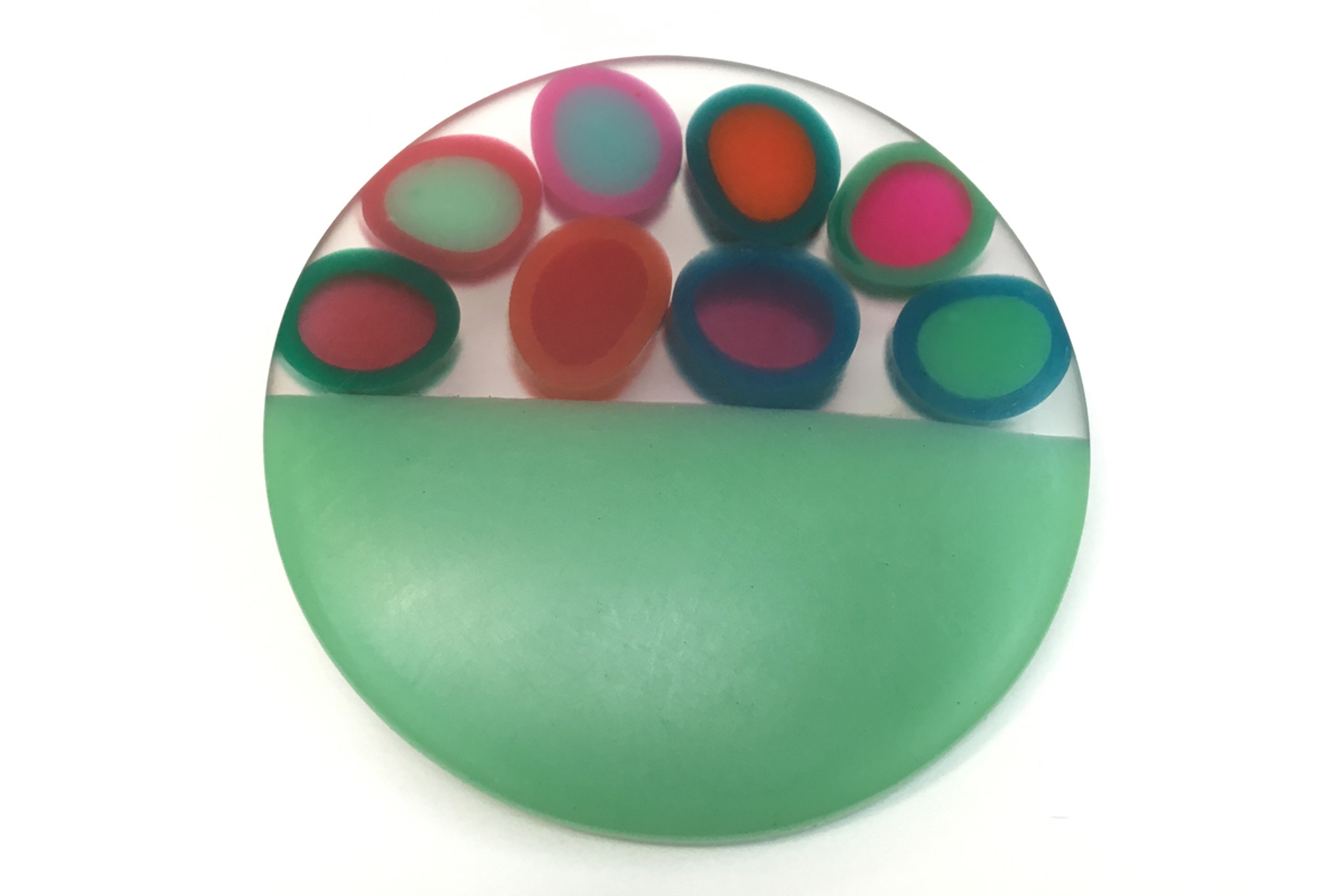 Colourful one off resin jewellery with the emphasis on plastic being precious.
Kathie has specialised in working in resin for over 25 years.
Kathie Murphy started jewellery evening classes at the age of 14 and then studied at Middlesex Polytechnic and Glasgow School of Art.
Since 1992 Murphy has specialised in working in Polyester resin and continues to explore the possibilities of this material. A thermosetting polymer that can be coloured in its raw liquid state, before casting in moulds. The masters or shapes for the moulds and the moulds themselves are made by Murphy allowing her control in all aspects of the making from beginning to end. The process means that each piece is quite individual. Resin is a warm material making it tactile and very wearable.
In 2002 she had a book published by A&C Black Ltd titled Resin Jewellery and more recently in 2009 with the same publishers, Design and Make non-precious jewellery.
Her work is in the collection of International jewellery at the Middlesborough Institute of Modern Art, Aberdeen City Art Gallery and National Museum of Scotland, Edinburgh.
She has taught many a Resin jewellery course around the country but mainly at West Dean College West Sussex, City Lit London and Morley College London.
studio portrait by Alun Callender