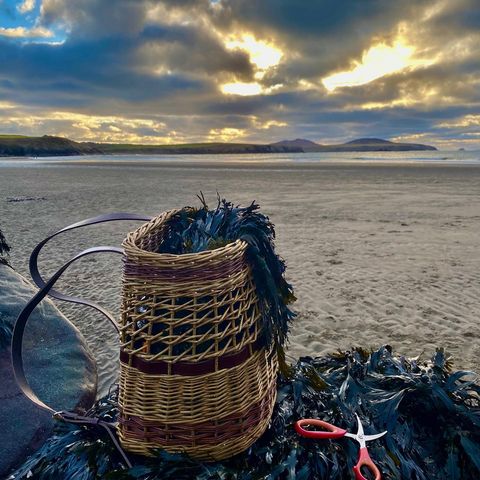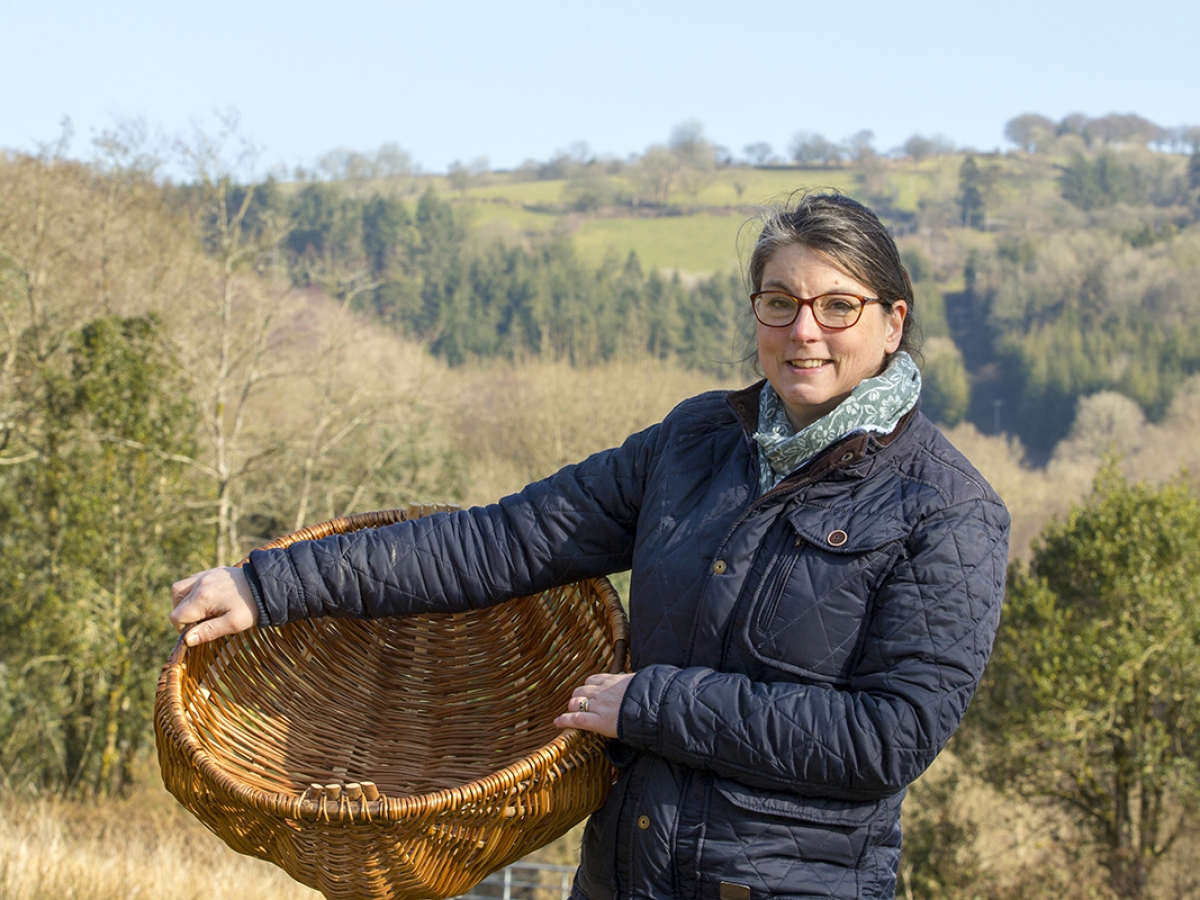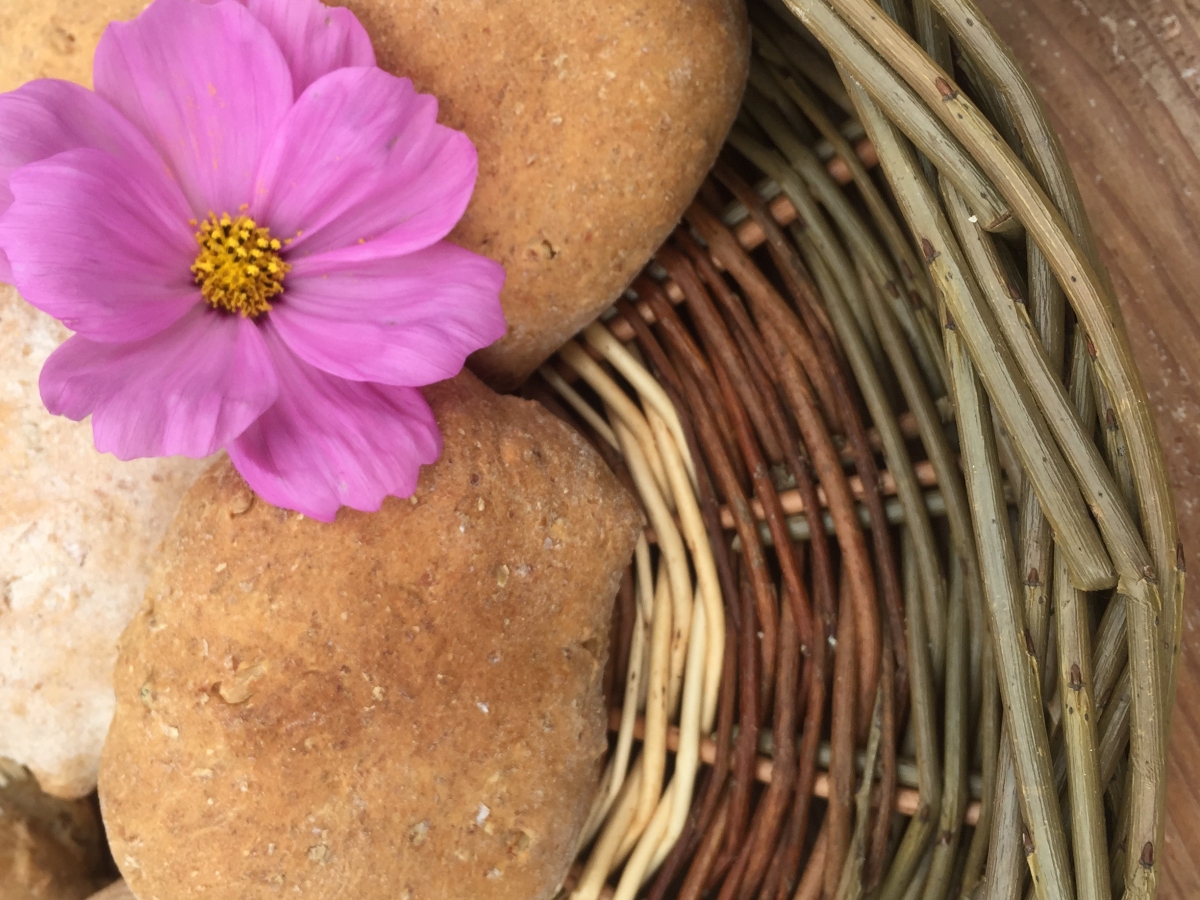 Justine & Alan Burgess: Willow Growers, Weavers and Tutors based in West Wales.
Based in a small valley halfway up a Welsh mountain in Carmarthenshire, we grow over 260 varieties of willow (Salix) and weave many colourful varieties into beautiful and useful baskets.
From Foraging Backpacks and Shoulder Bags to Irish Skibs and the Welsh Cyntell, we combine our own organically grown willow with small quantities of willow from Somerset into both contemporary and traditional forms. Our willow fields are adjacent to our cottage so we have an extremely low carbon footprint and are proud to use such a sustainable material.
We incorporate a range of traditional and modern willow weaves into our baskets to produce different textures, forms and products. We are always researching new techniques and products to keep the business fresh and vibrant.
We offer a range of workshops on the willow farm and also at locations across West Wales.
We are members of the Basketmakers Association and The Heritage Craft Association.
West Wales Willows
---