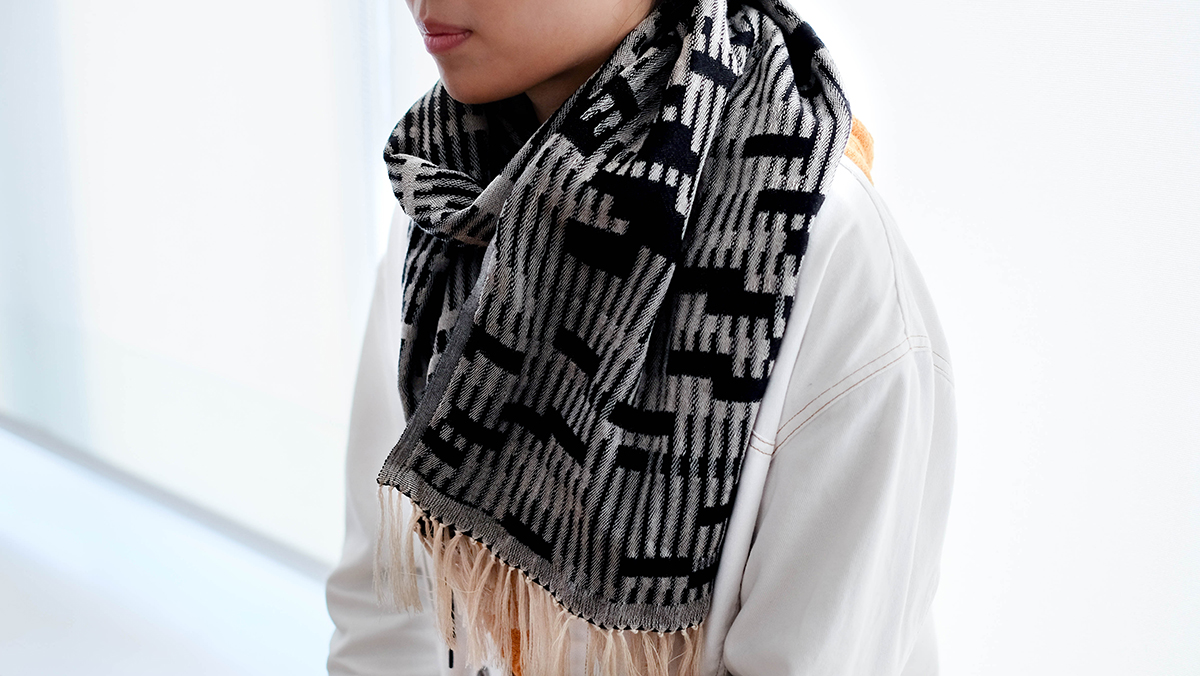 Woven Memories is a weaving studio run by Gina Nadal, creating handwoven textiles. Gina is originally from Barcelona, and Catalan and English cultures influence her practice.
Gina considers the environmental impact of the designs from start to finish, using only locally sourced materials from the UK. Through her practice, she contributes to reducing waste by reusing, recycling and repurposing fabrics in my zero-waste collection.
Each of my products is handwoven in Manchester, which can be personalised to the client's taste. The unique designs embody the love that went into creating them, resulting in one-of-a-kind products.
Woven Memories presents two main collections, the Manchester collection and the Made by You collection, complemented with the zero-waste collection. Manchester collection is the products Gina designs using colourful yarns, and they are pre-made or commissioned. Customers can co-design their products in the Made by You collection by encrypting text using a simple online interface. This collection is ideal as a gift for friends, family or colleagues on special occasions.
WOVEN MEMORIES
---