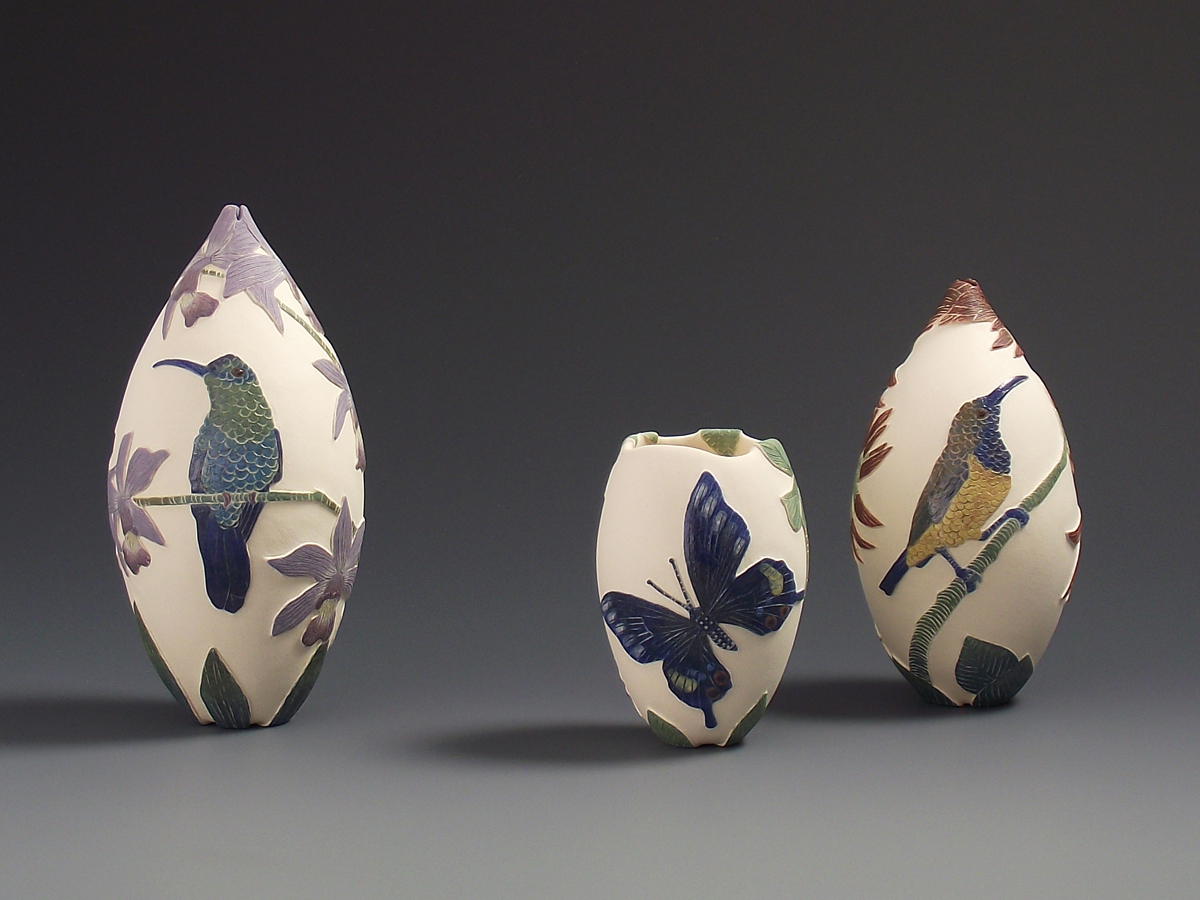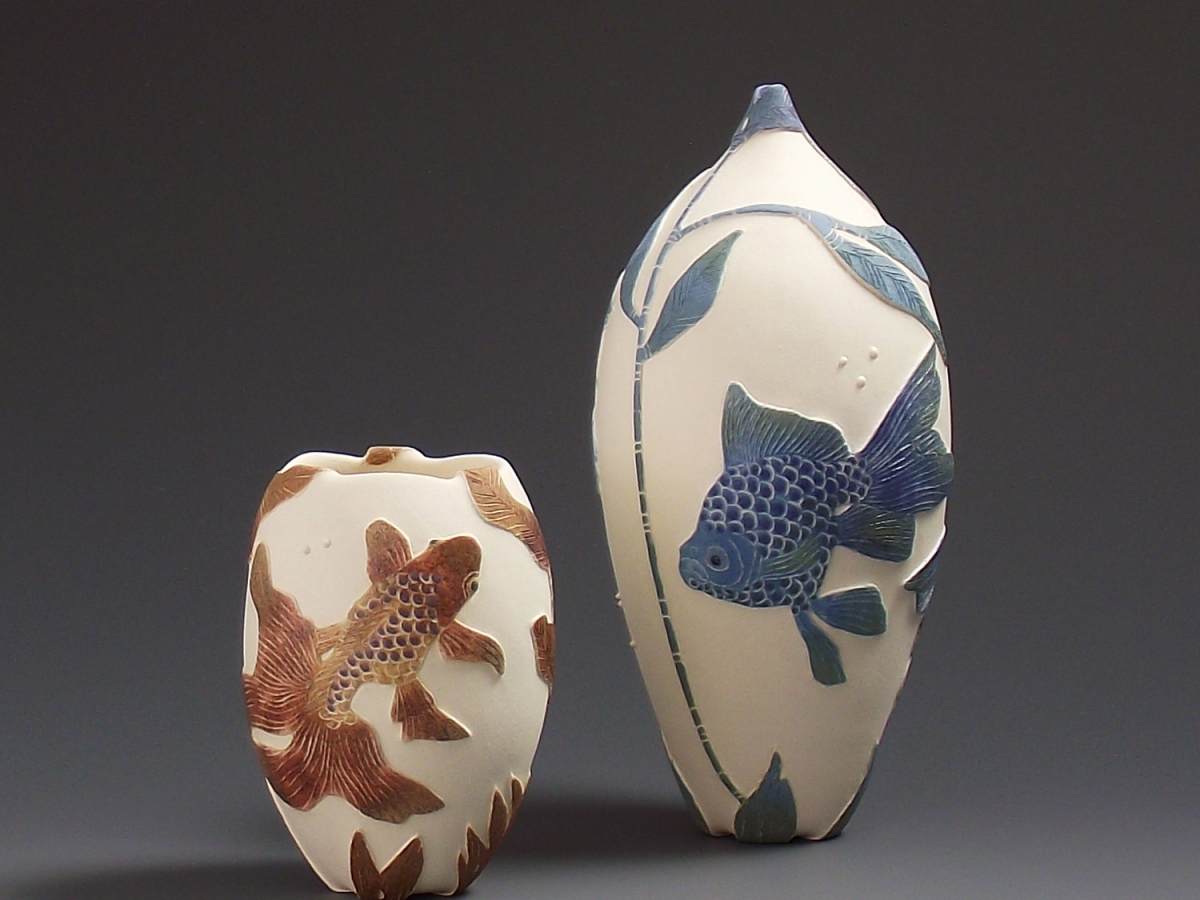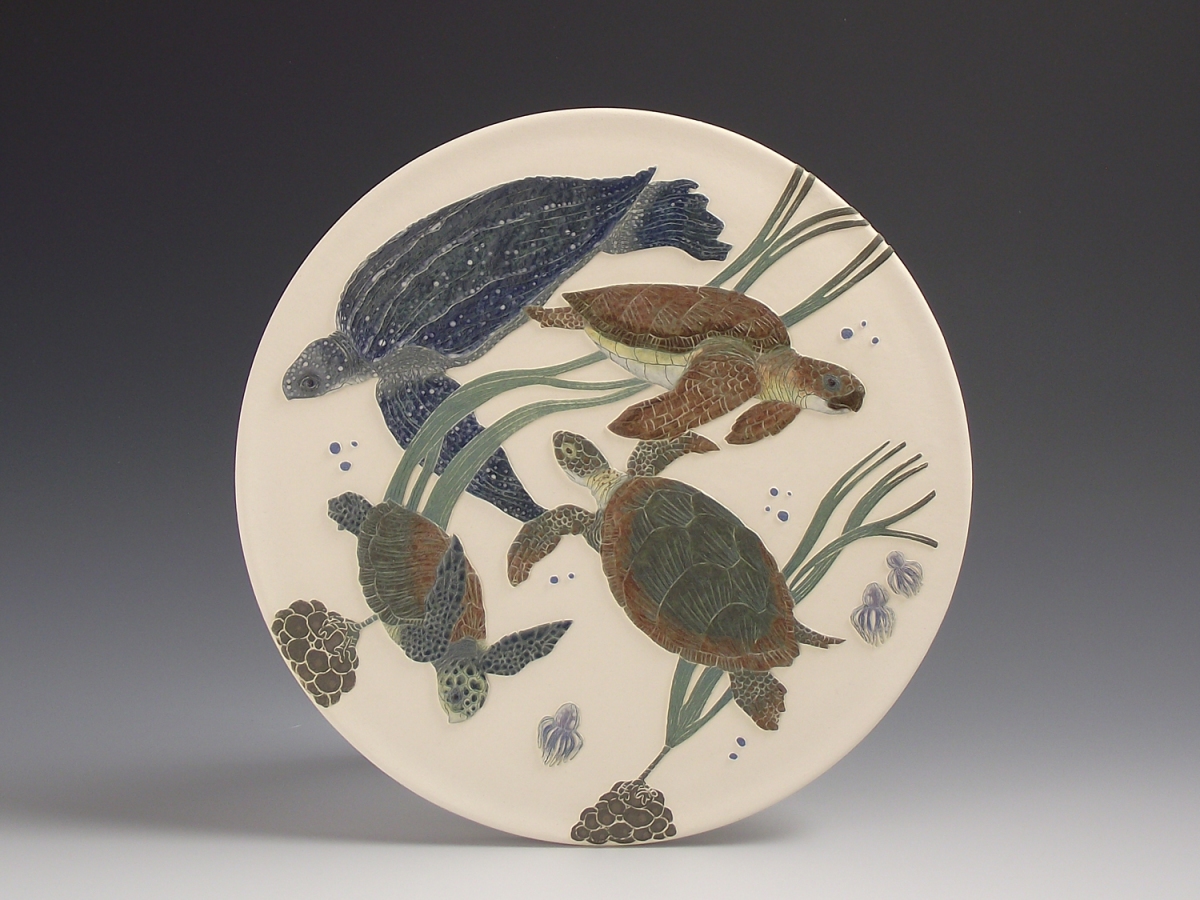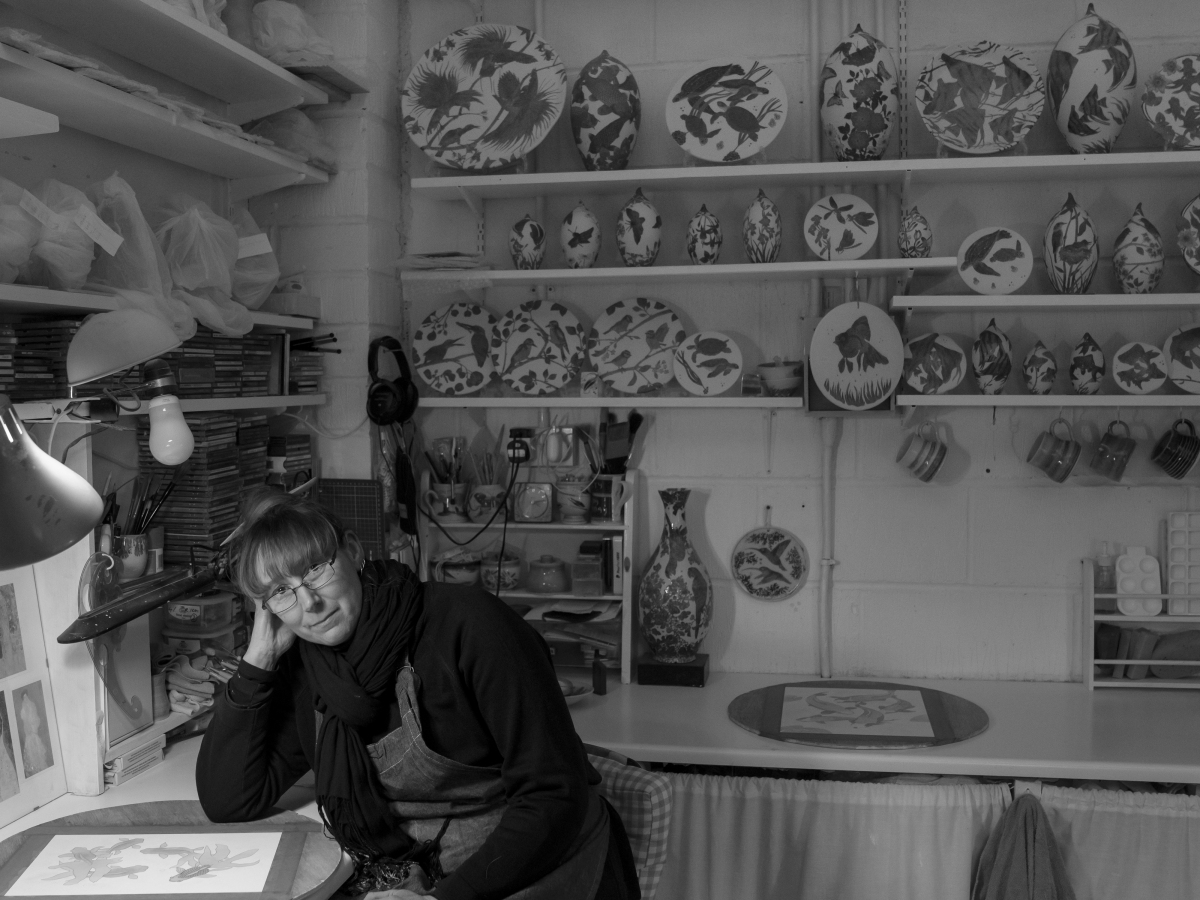 I am a full time ceramic artist specialising in sgraffito creating one off unique pieces of ceramic art. Each form has been thrown on the wheel and decorated by hand using carving, clay slips and sgraffito. All slip colours used on my pieces have been developed by myself over many years. Each design starts life as a detailed drawing before being transferred onto clay.

I am a selected member of the Craft Potters Association as well as The Devon Guild and I've shown my work across the country through many galleries, shows and online outlets.

Tiffany works from her Dorset studio based on the beautiful Isle of Portland creating ceramic forms decorated by hand with detailed Sgraffito drawings of many different plants and animals from around the world. Over time she has developed a very distinctive and unique way of painting with clay slips, carving and using sgraffito to draw her designs onto each form.

Tiffany says 'discovering and specializing in the decorative technique of Sgraffito has allowed me to pair up my two loves of drawing and clay work'. She views every unique work as a three-dimensional clay painting and a celebration of the natural world. Trying to capture the movement and interaction between different creatures she finds very exciting and hopes to give the impression a bird may take flight from its ceramic home at any moment.

Special care is taken to place each creature with in its correct habitat and extensive drawings and research go into all her designs.

Sgraffito - This word translated from Italian means 'to scratch away' and has been used by many cultures to decorate buildings, paintings and pottery. It was first used in china during the 11th and 12th century AD and in Europe during the 16th century as relief decoration on buildings.

She has at any given time a small selection of pieces available to buy direct from her studio or you may want to consider commissioning a one of piece? This is a very personal and rewarding experience and she will walk you through from the initial drawings, to designs, tests if required and then the final piece.

Her studio is open by appointment only so please do contact her first before making the journey to visit.
Tiffany Scull ceramics
---