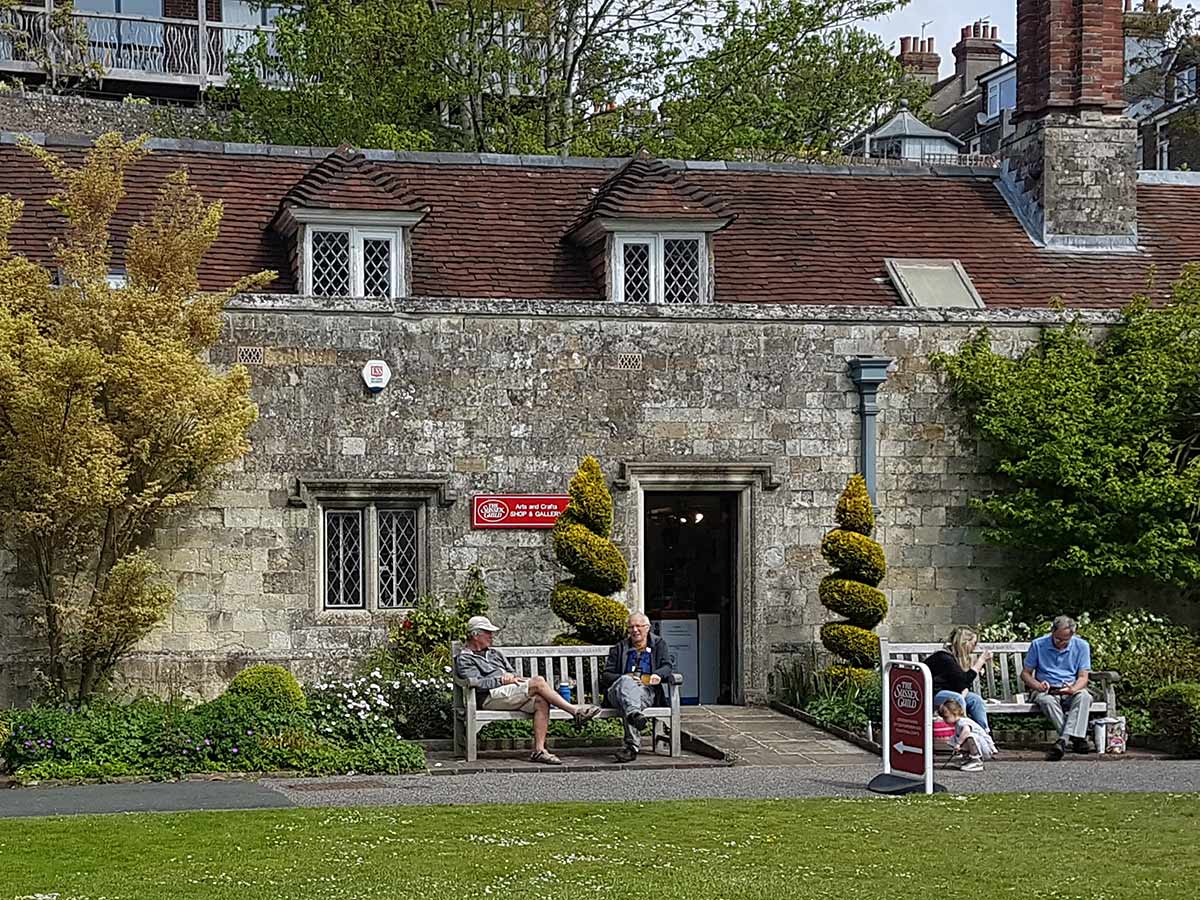 The Sussex Guild gallery and shop showcases an excellent array of contemporary craft from designer-makers of The Sussex Guild. Located in the lovely historic county town of Lewes, East Sussex, it is open 7 days a week, 10am to 5pm (except Christmas Day).
About the Gallery & Shop:
Run as a cooperative and staffed by the exhibiting makers, the gallery sells fine contemporary craft from large bespoke furniture pieces to small gift items including, jewellery, ceramics, textiles, glass and more - encompassing a wide range of craft disciplines.
Situated in Southover Grange, a splendid 17th Century Elizabethan house overlooking the tranquil Grange Gardens, the gallery is the hub for all Guild activities, shows and events.
The gallery and shop also takes part in the Artwave Festival each September with a themed exhibition of Guild members' work, and also hosts a special Winter show in December. You can also see all the details about our many Guild exhibitions and events that take place throughout the year on our website.
Online Shop:
A number of stunning craft items are also available to purchase from our online shop. Additionally, gift vouchers are available, and most exhibitors accept commissions too!
Event Room:
The shop also has an attractive Event Room where a variety of workshops, exhibitions and talks are frequently held, which is also available to hire.
Visit:
The Sussex Guild Shop, The North Wing, Southover Grange, Southover Road, Lewes, East Sussex BN7 1TP
Open 7 days a week, 10am to 5pm (except Christmas Day).
Wheelchair accessible from the garden.
There is metered parking on the road, free on Sundays and various public car parks are just a short walk away.
Contact:
Telephone: 01273 479565
Email: guildshop@thesussexguild.co.uk
https://thesussexguild.co.uk/
The Sussex Guild Shop
---