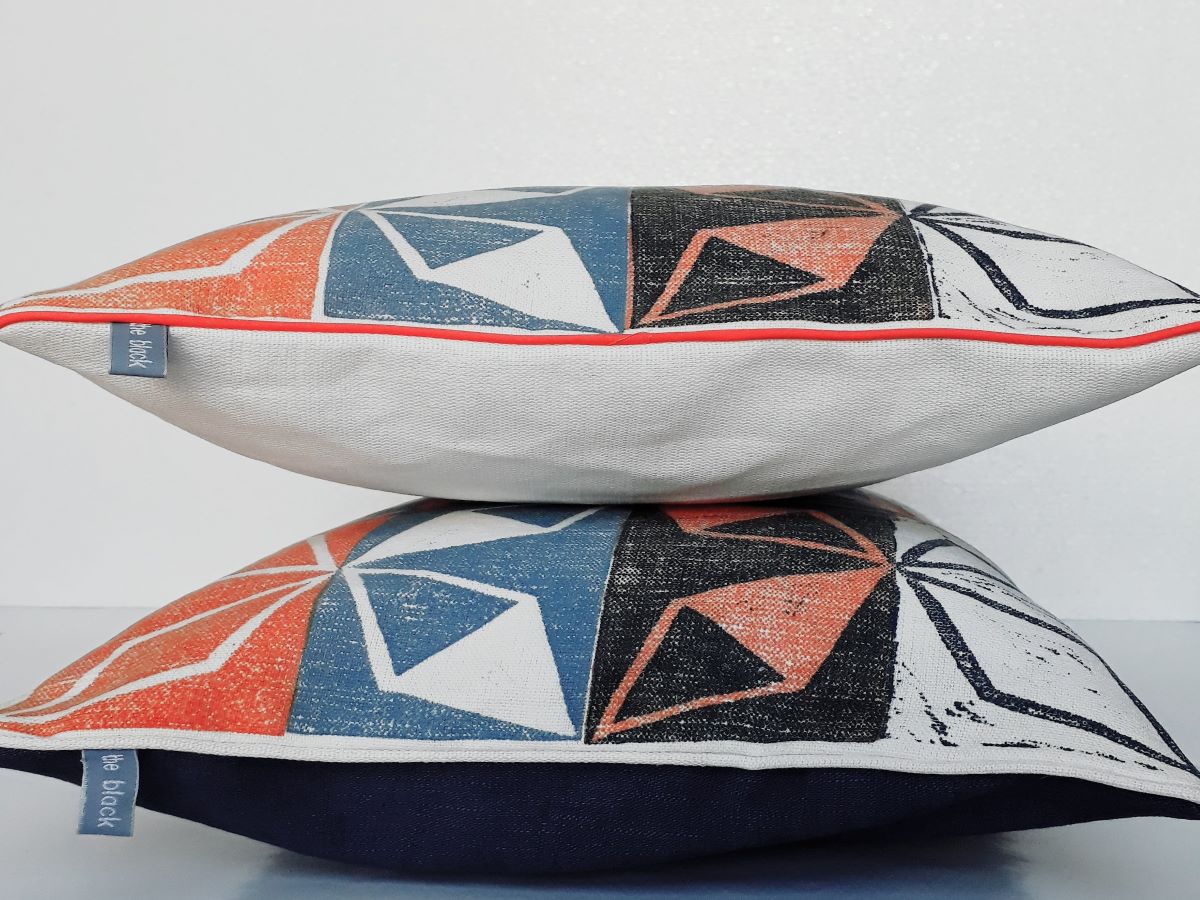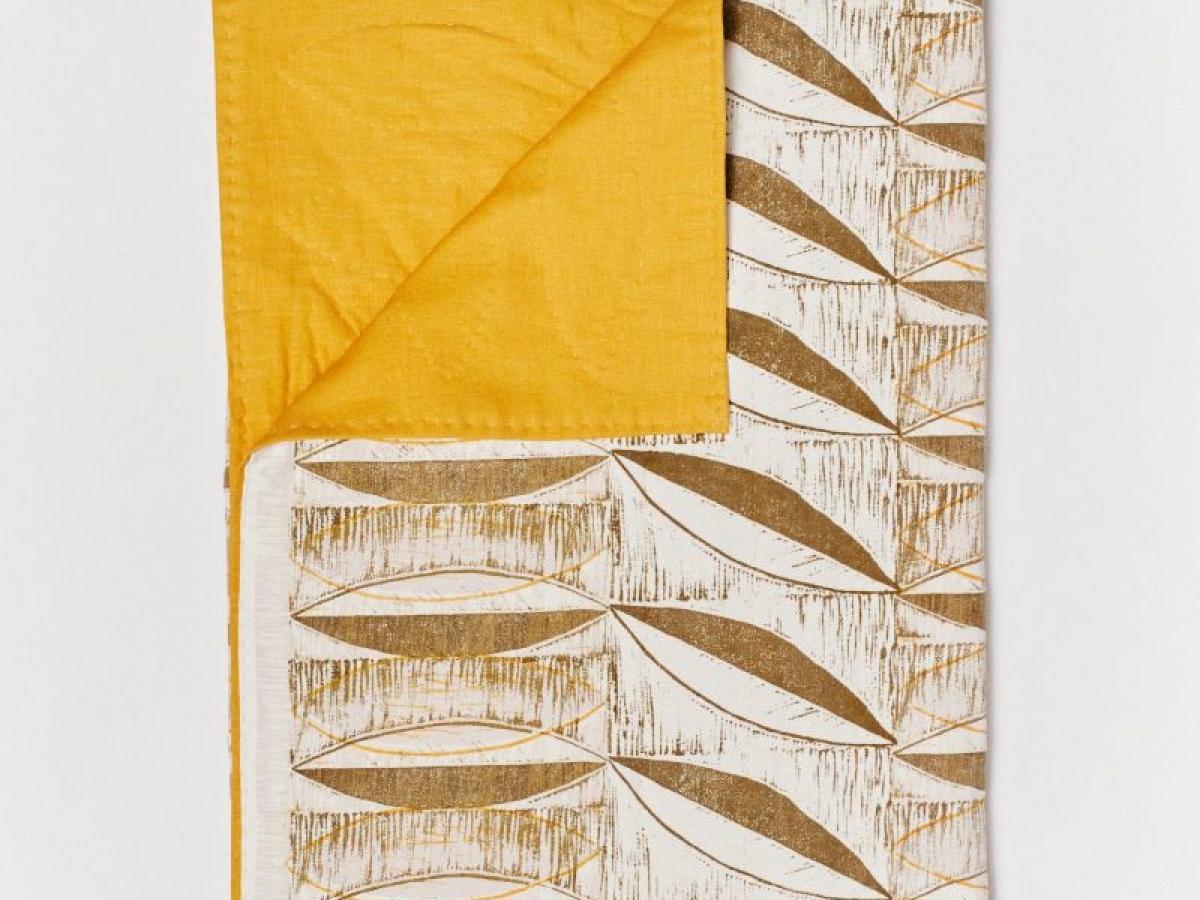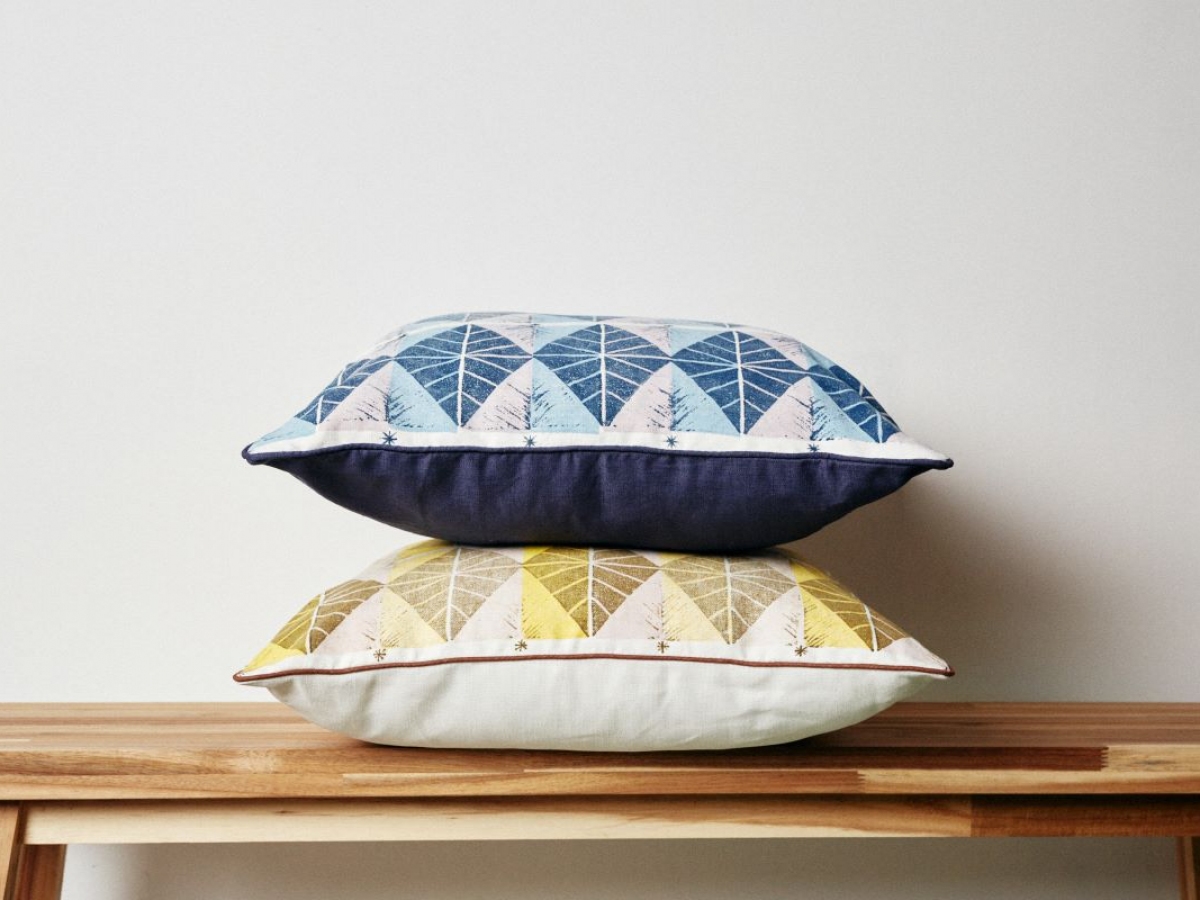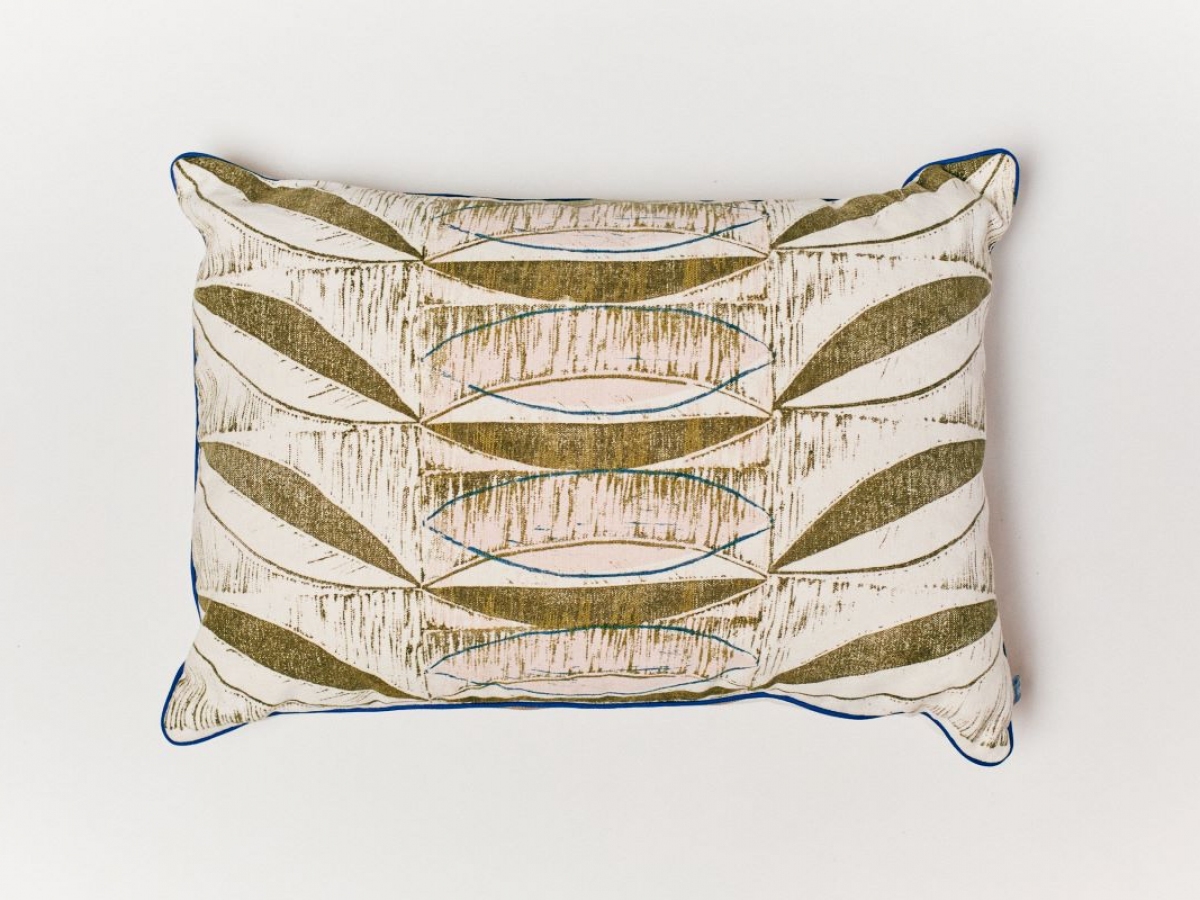 Textile designer and printer Linda Baxter, aka the Black Fish Press, uses traditional block printing skills to produce cushions, quilts and fabric lengths in her studio in Sheffield. She uses vegetable oil based inks from Hawthorns in York and prints onto linen union and cotton cloth.
"My work is made to bring distinctive colour and pattern to where you live and work. Each piece is hand block printed separately with its own unique variations of colour, pattern and texture and I hope will be something you keep and carry with you from one home to the next."

Linda's inspiration usually comes from the man made - from the forms and patterns of artefacts and architecture in the city she lives in and the places she visits.
The Black Fish Press
---