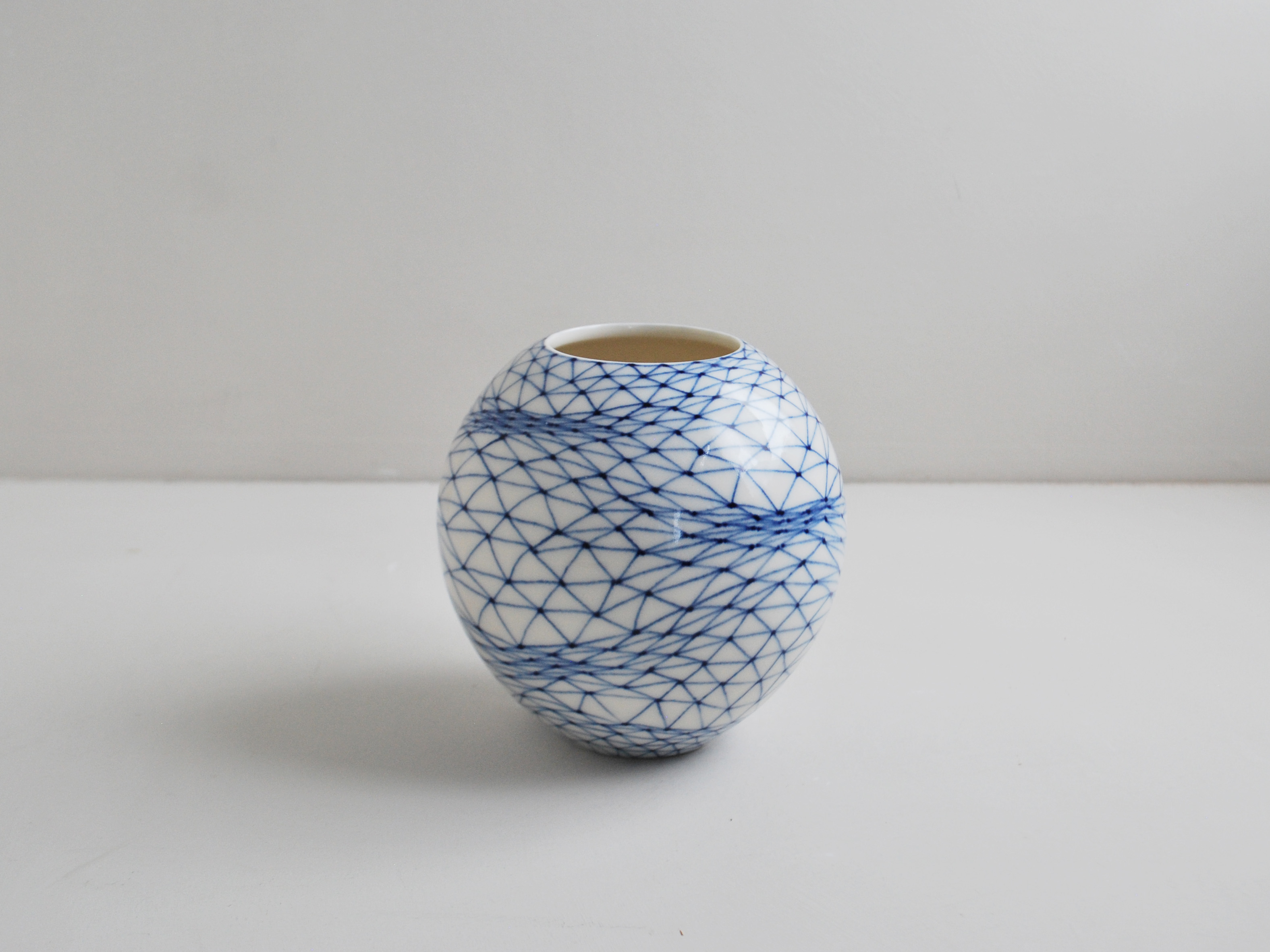 I make porcelain tableware and decorative objects. It is mostly wheel-thrown and is all decorated by hand. I make a range of forms from tiny pots and espresso cups to large platters and vases.
The decoration I apply is an exploration of mark-making, often taking inspiration from textile practices such as embroidery, knitting and sewing. I am interested in creating visual texture and dynamism on the surface of my work, exaggerating and emphasising the shape of the body or creating the illusion of movement where there is none. I am drawn to a traditional monochrome, cobalt and white colour palette, applied to the clean, calm lines of contemporary shapes.
I enjoy exploring the balance of practicality and beauty. I pay attention to the details that make an object functional and pleasurable to handle, at the same time making it beautiful when both in and out of use.
I came to ceramics through an evening class while working a day job in graphic design studios. I was eventually so compelled by it that I began an apprenticeship with renowned potter and illustrator, Helen Beard, funded by Adopt-A-Potter. Since working with Helen I have continued to practice as an independent potter, exhibiting in galleries and fairs across the country.
Tamsin Arrowsmith-Brown
---