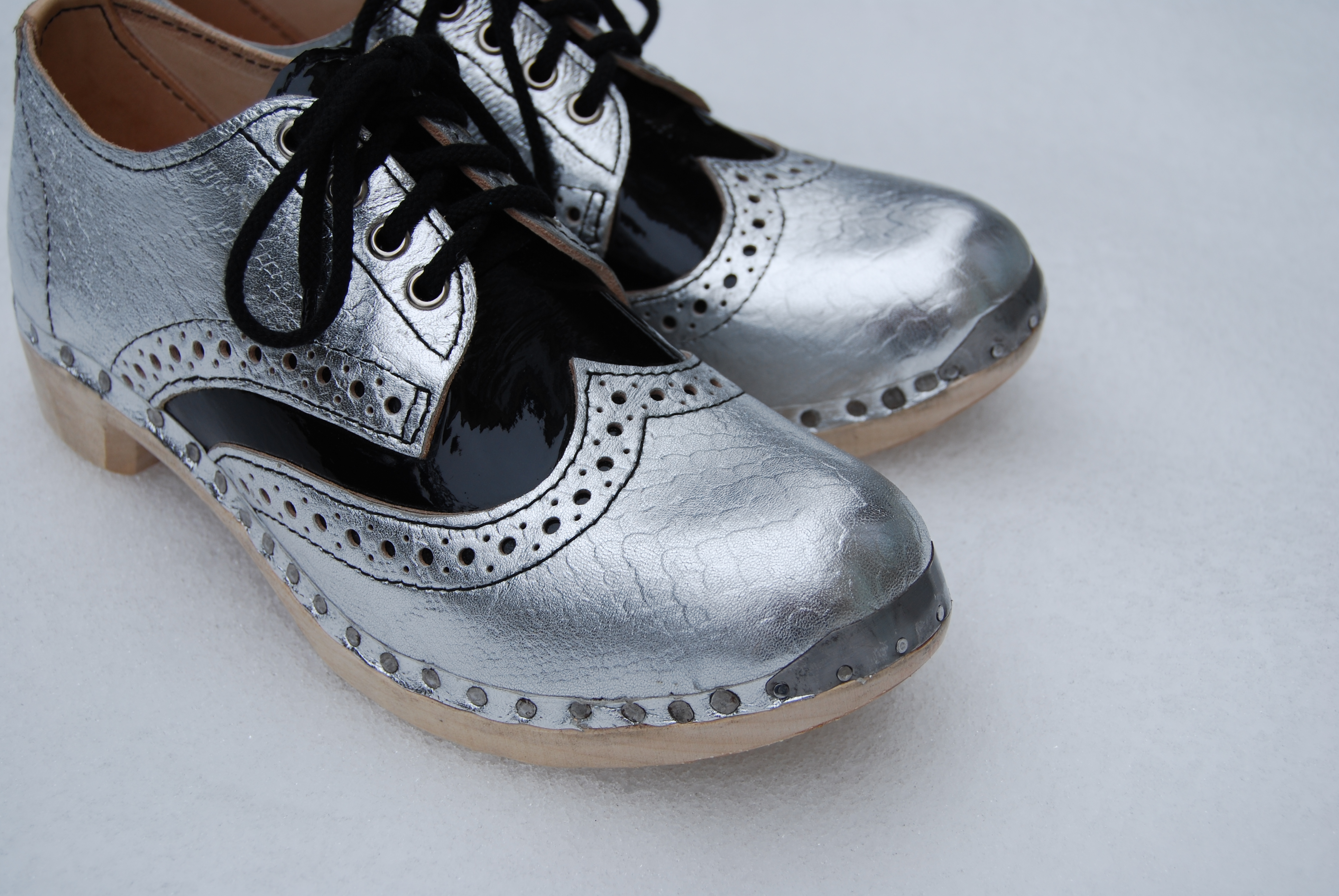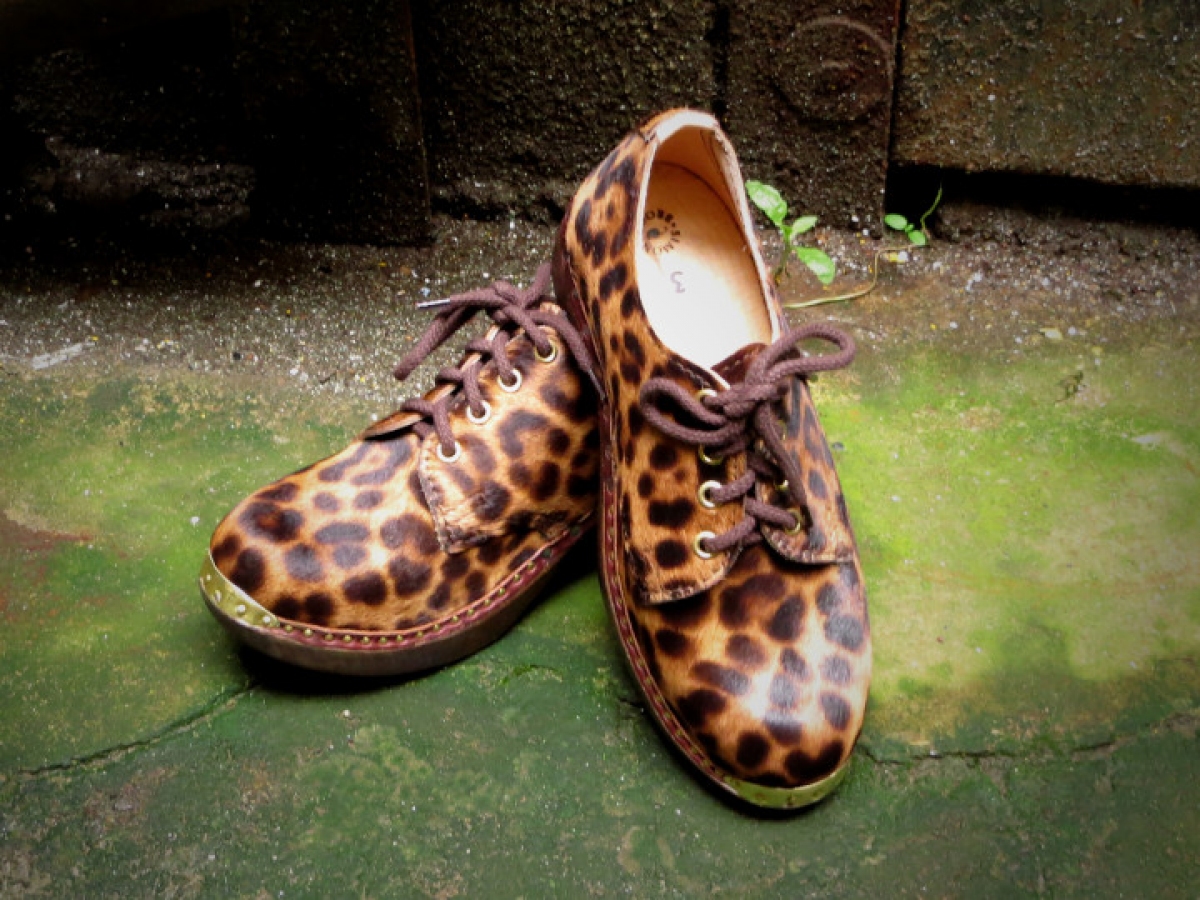 Award-winning maker of British type clogs: shoes with a wooden sole and fully-enclosed leather upper.
I make clogs for English and Welsh step dance, morris dance and general/fashion wear. Currently, only a handful of commercial makers worldwide craft this kind of footwear making all parts of the wooden sole and leather shoe upper by hand. Recently I have been training with the last remaining craftsman who carves soles entirely using hand tools (traditional clog knives) to learn and preserve that specific skill.
Every order is truly bespoke: you can choose from a variety of colours, leather types and soling options. Design and decoration are fully customisable, and all clogs are made-to-measure.
As well as maintaining the heritage of the craft, I also seek to push the boundaries of the traditional clog with additions to the range which have included furry jaguar-print clogs; metallic foiled leathers; brogues; and adapting and developing patterns for less common styles such as boots. I now plan to revive some moribund industrial styles and adapt them for fashion wear.
I also make bespoke leather goods including instrument cases and straps as well as everyday items like belts, bags and pouches.
My customers come from across the world including the USA, Russia and Australia: yes it is possible to make made-to-measure clogs even if you live halfway round the world!
Simon Brock Clog Maker & Leatherworker
---