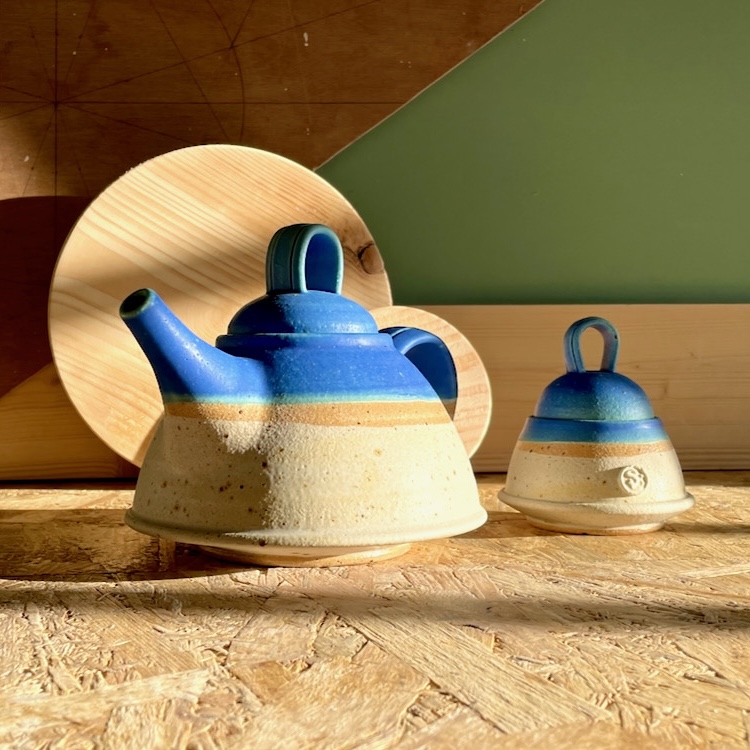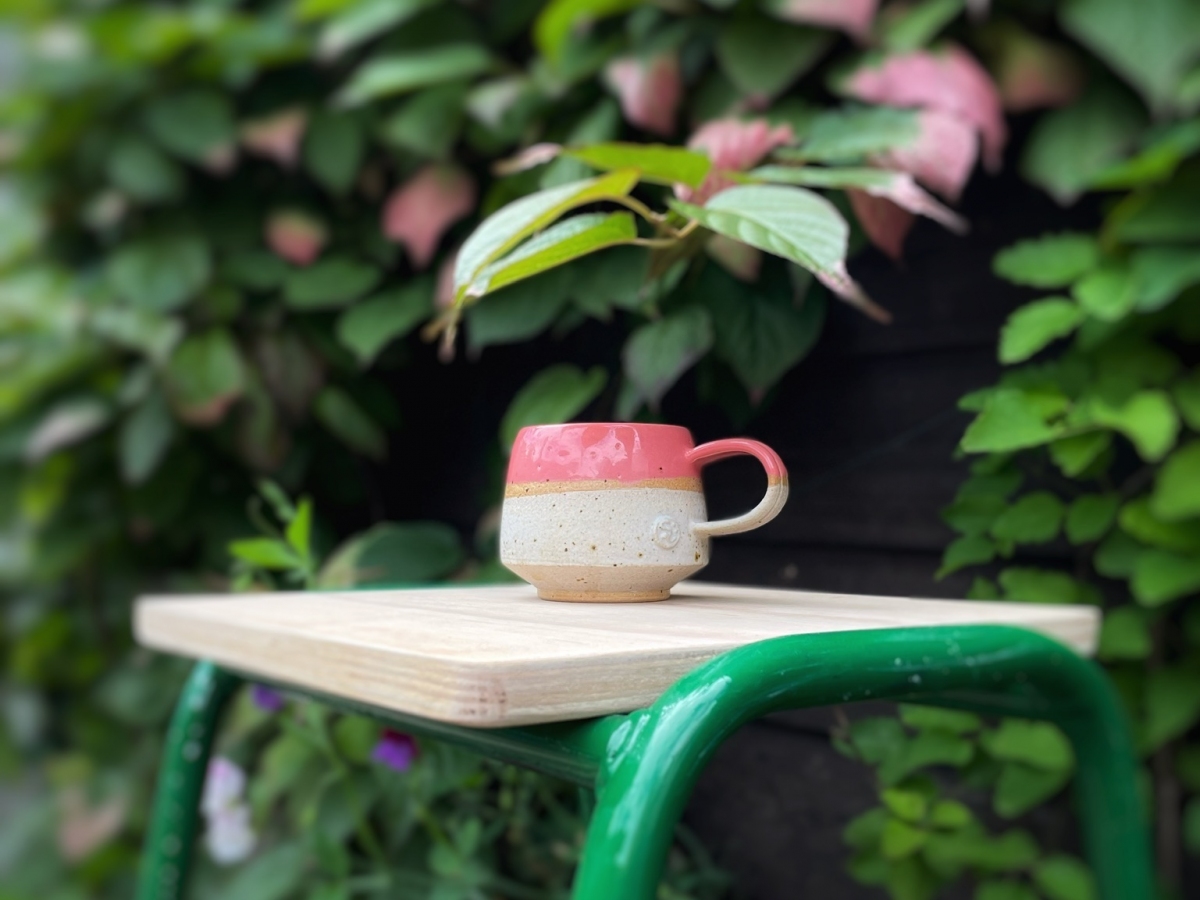 Sarah Rees Lloyd has a Bachelor of Arts degree with Honours in Three Dimensional Design (Wood, Metal, Glass, Ceramics) from Manchester Metropolitan University.

Two years ago she set up a studio to design functional ceramics.
Her work explores organic and geometric forms predominantly found in glades, hedgerows, leafy canopies and shorelines. Notably the structural anatomy of plants and how they have adapted their skeleton to distinctive climatic condition. Which directly correlates and influences the structural function and surface of her work.
Sarah also draws from her Indian heritage, specifically temple architecture and the rich natural resources that provide a huge range of natural plant dyes for weavers, printers and embroiderers. Which influences the form and surface of her work.

Pieces are produced in small batches from stoneware clay that has crushed oxide flecks and spangles wedged into the clay body, creating a unique crystalline speckling across the surface of each piece.
Sarah has developed her own specific rich colour hues in matt, satin and glossy. The glazes have been trialled and tested to fit and enhance each piece.

The form, function and surface of each piece is designed and developed through sketchbooks and then further refined in the ceramics studio until the final piece is produced in the kiln. Creating a collection of tactile vessels that are a pleasure to use and display.
Sarah Rees Lloyd Ceramics
---