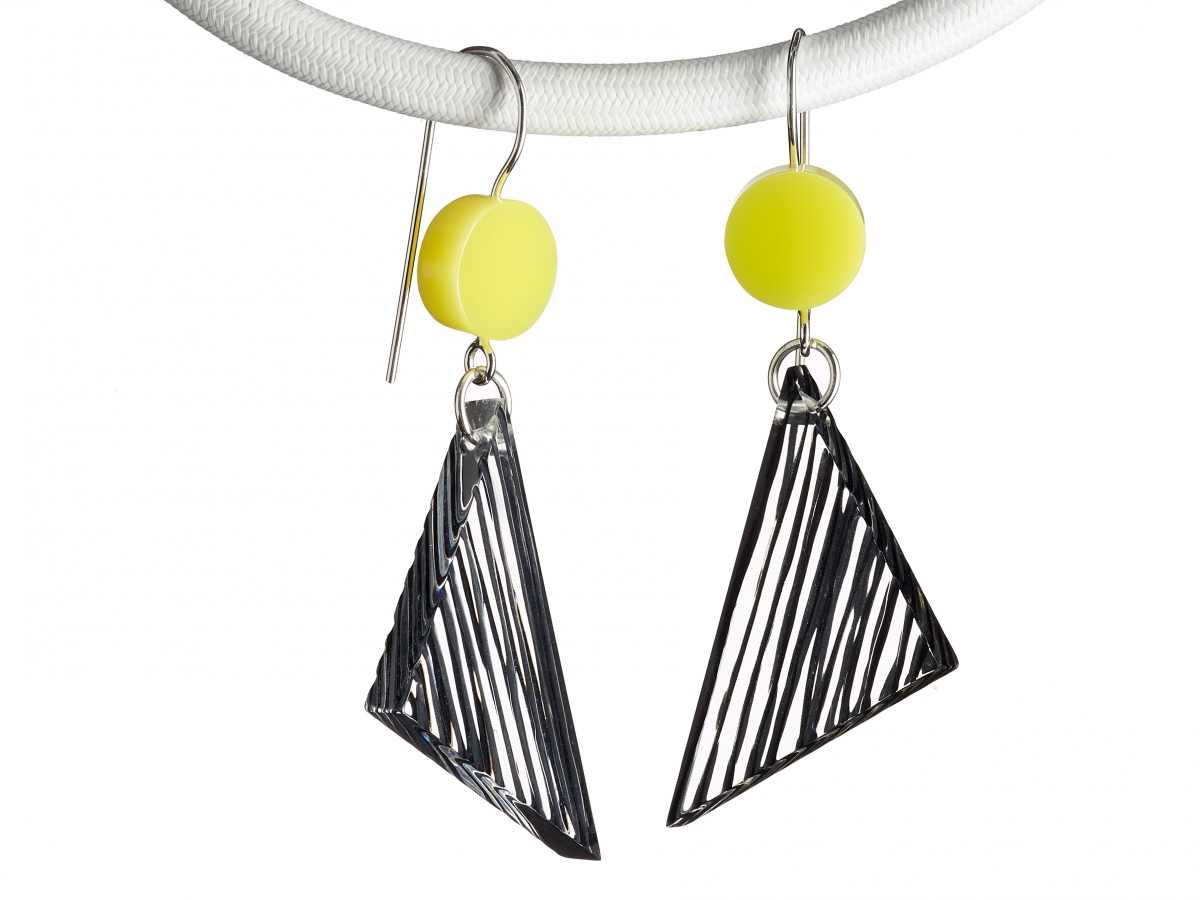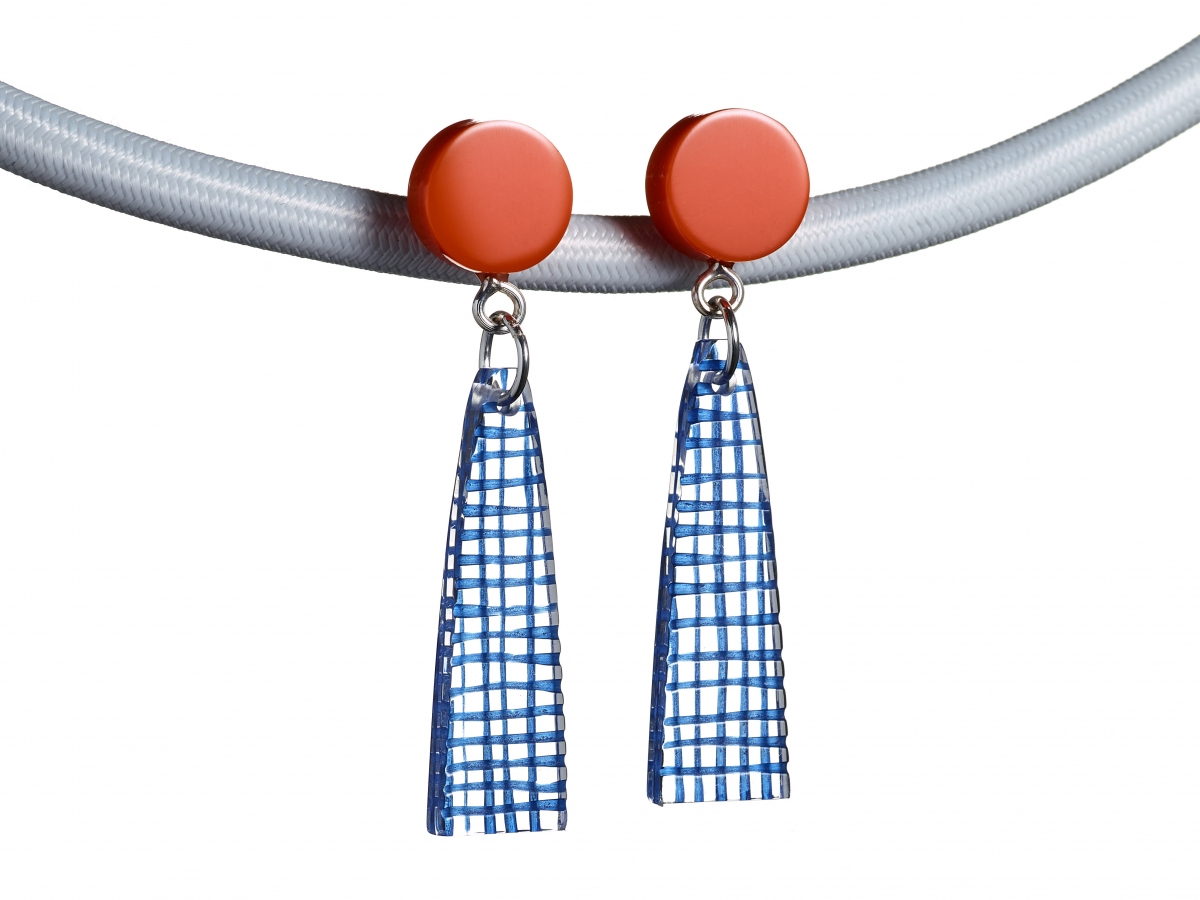 Sarah makes modern and colourful Perspex jewellery in her Brighton workshop. Bold designs play with pattern, shape, colour and reflection. All Sarah's pieces are designed to be easy and comfortable to wear.
Her strong, graphic shapes are either hand cut on a band saw or laser cut. Sarah adds texture by hand scoring or sanding, then dyes and polishes each piece. Her jewellery plays with balances and contrasts of abstract form, colour, and texture. Design influences include the joyful and optimistic shapes in 1950's printed textiles, and the urban built environment of layered slabs of glass towers and the colourful rows of terraced houses on the hills of Brighton.
Sarah studied Wood, Metal, Ceramics and Plastics BA(Hons) at Brighton Polytechnic between 1988 and 1991. She has been a member of the co-operative studios 'Rosehill Workshop' in Brighton since 1994. Sarah's jewellery is designed to be wearable and accessible in price. Earrings are between £36 and £92, bangles at £48, necklaces are between £60 and £156.
Sarah Packington
---