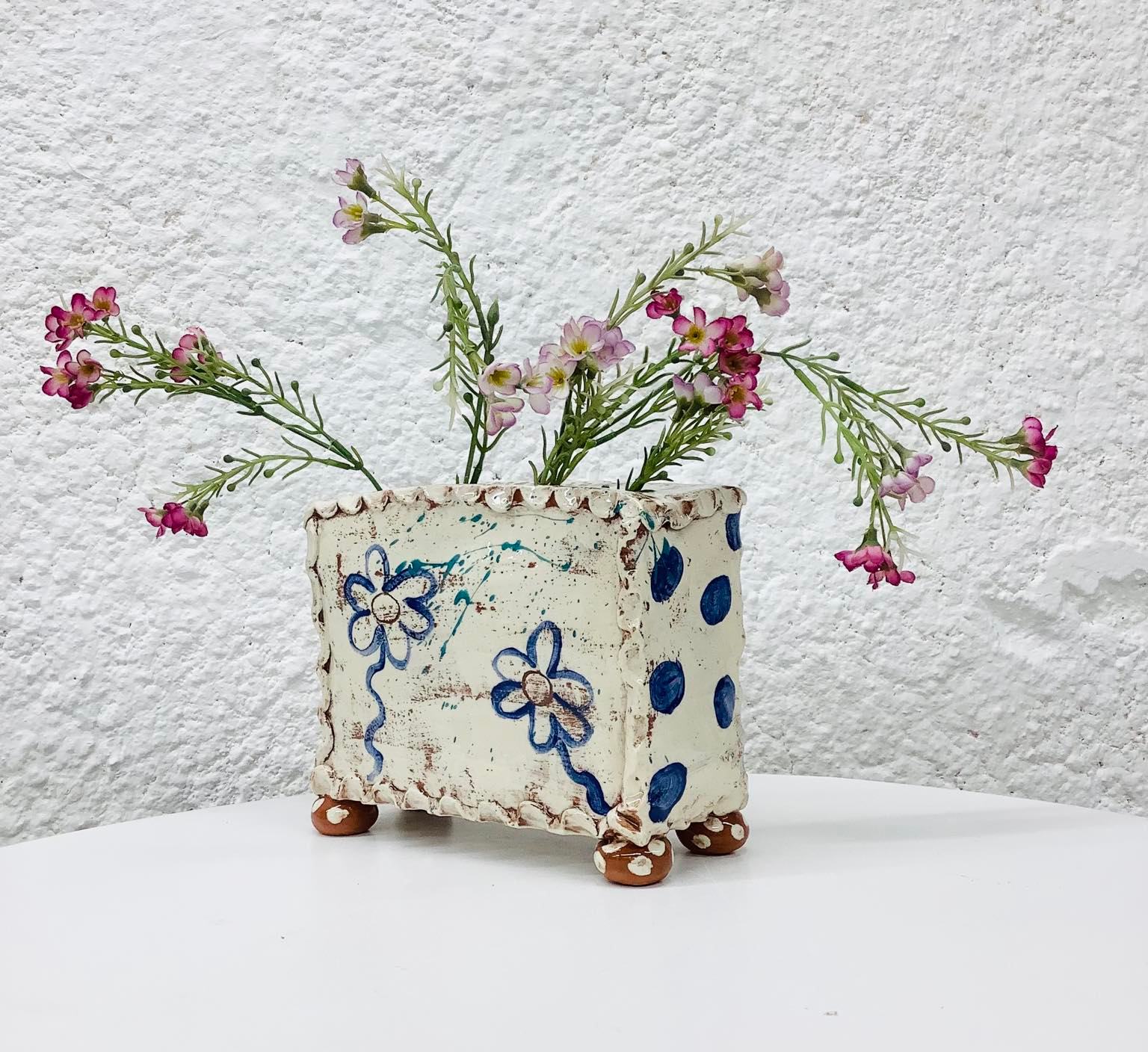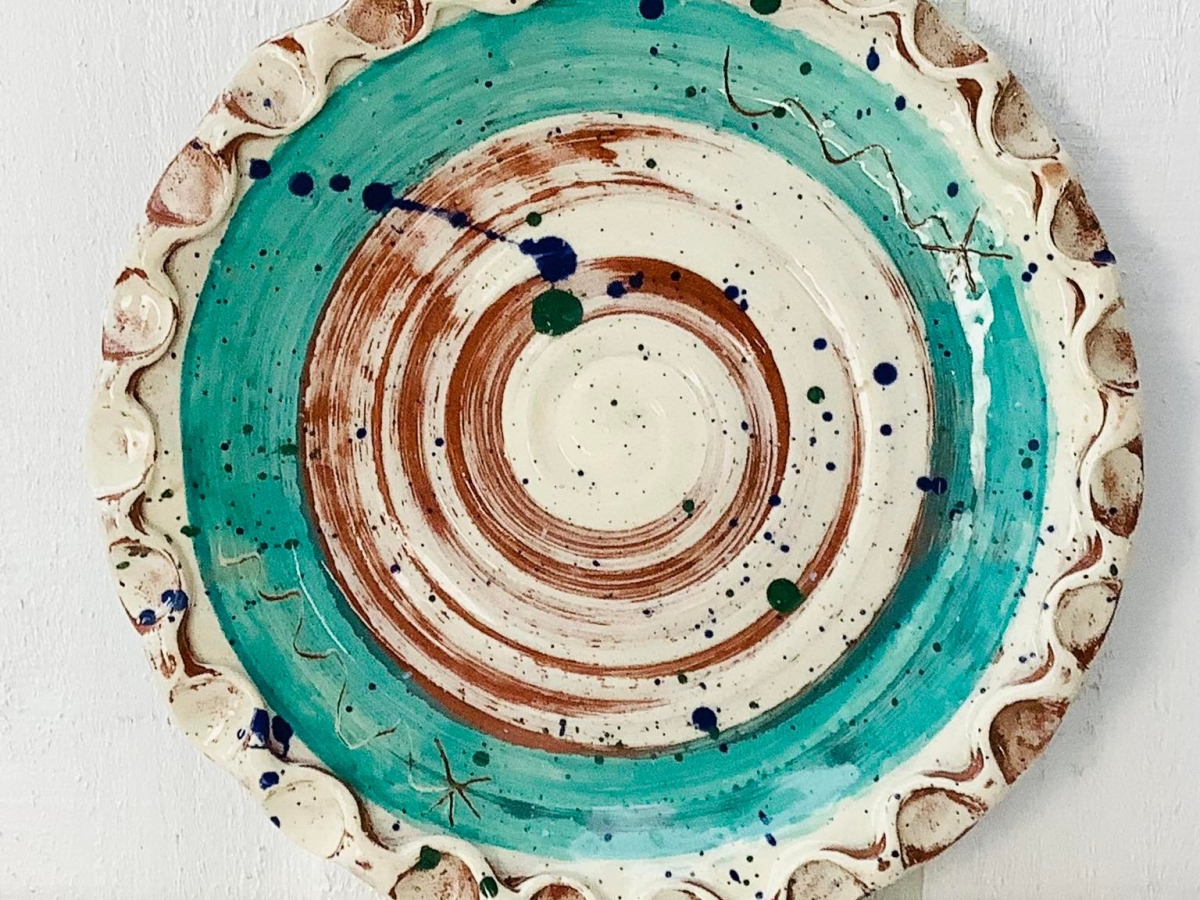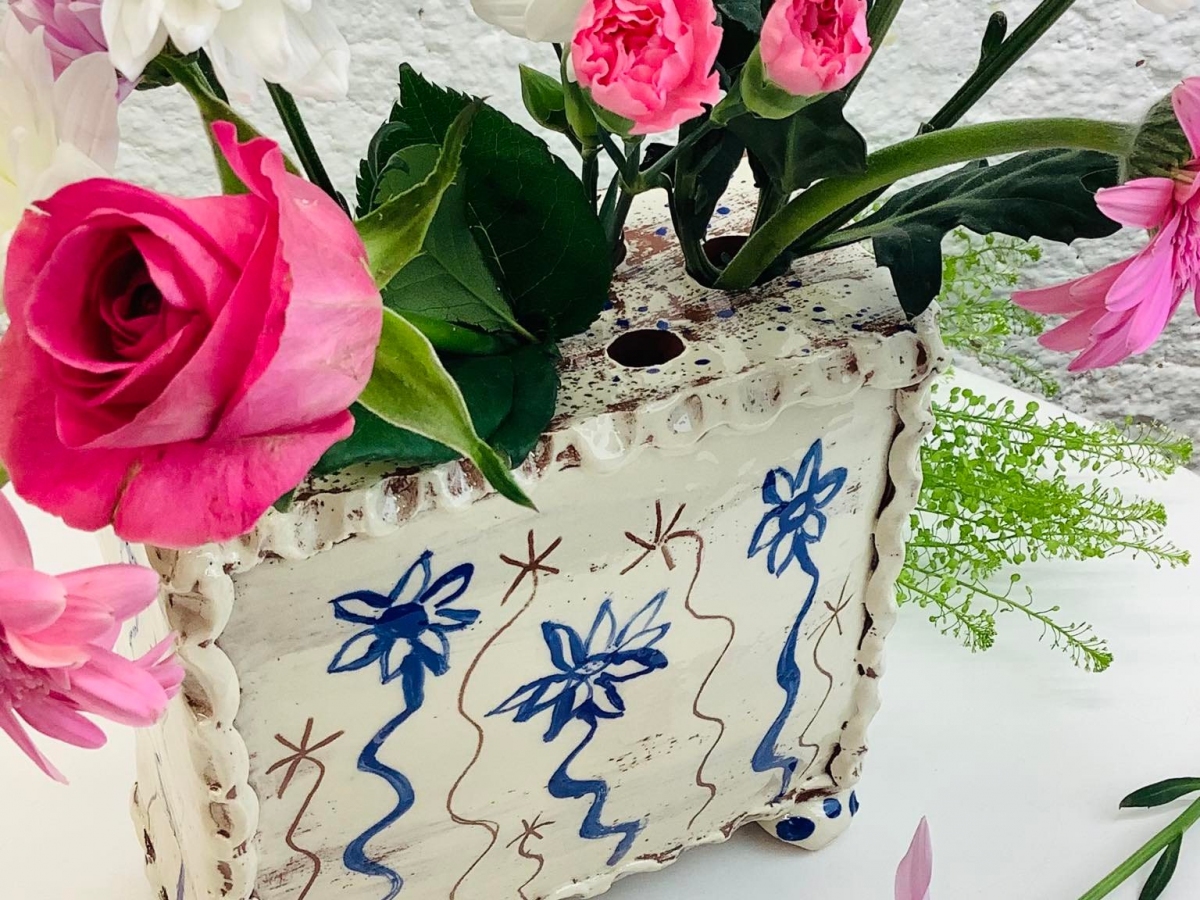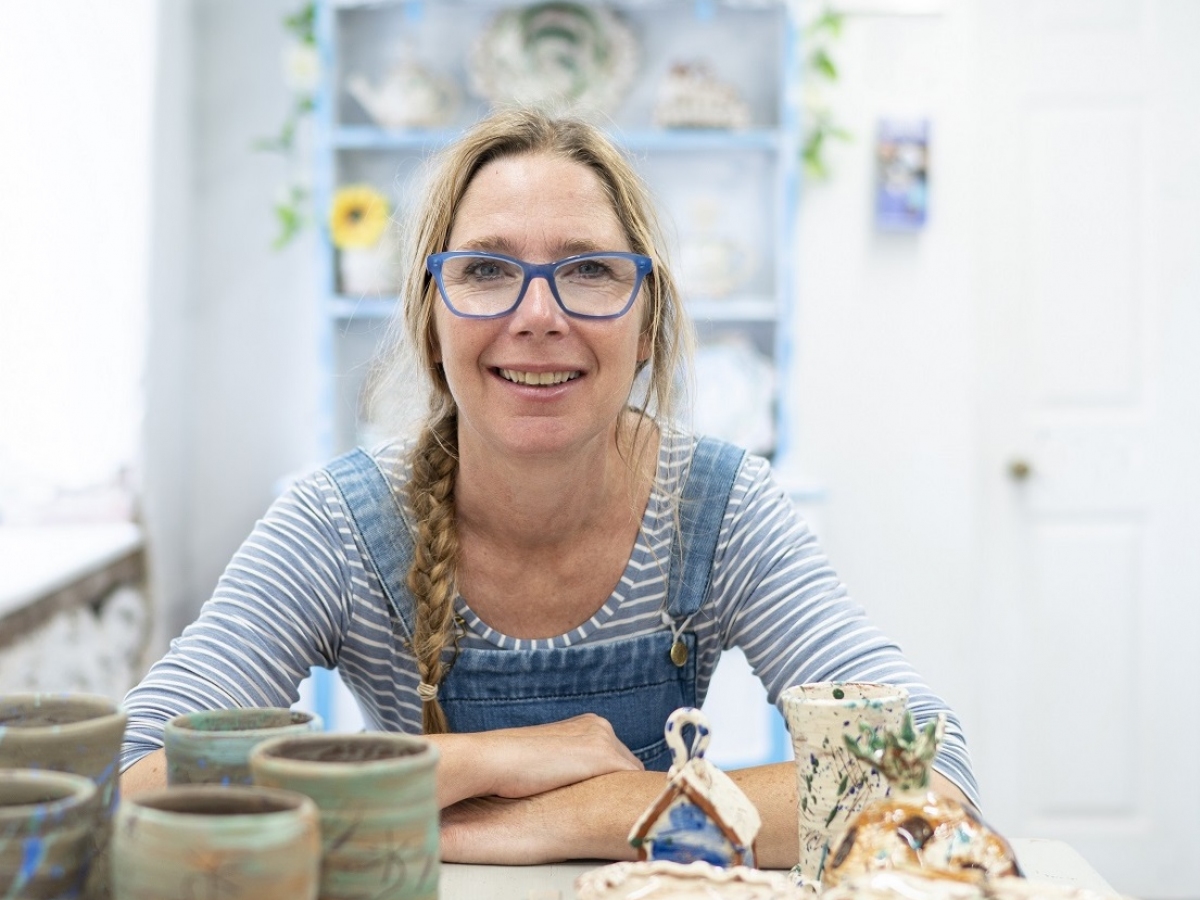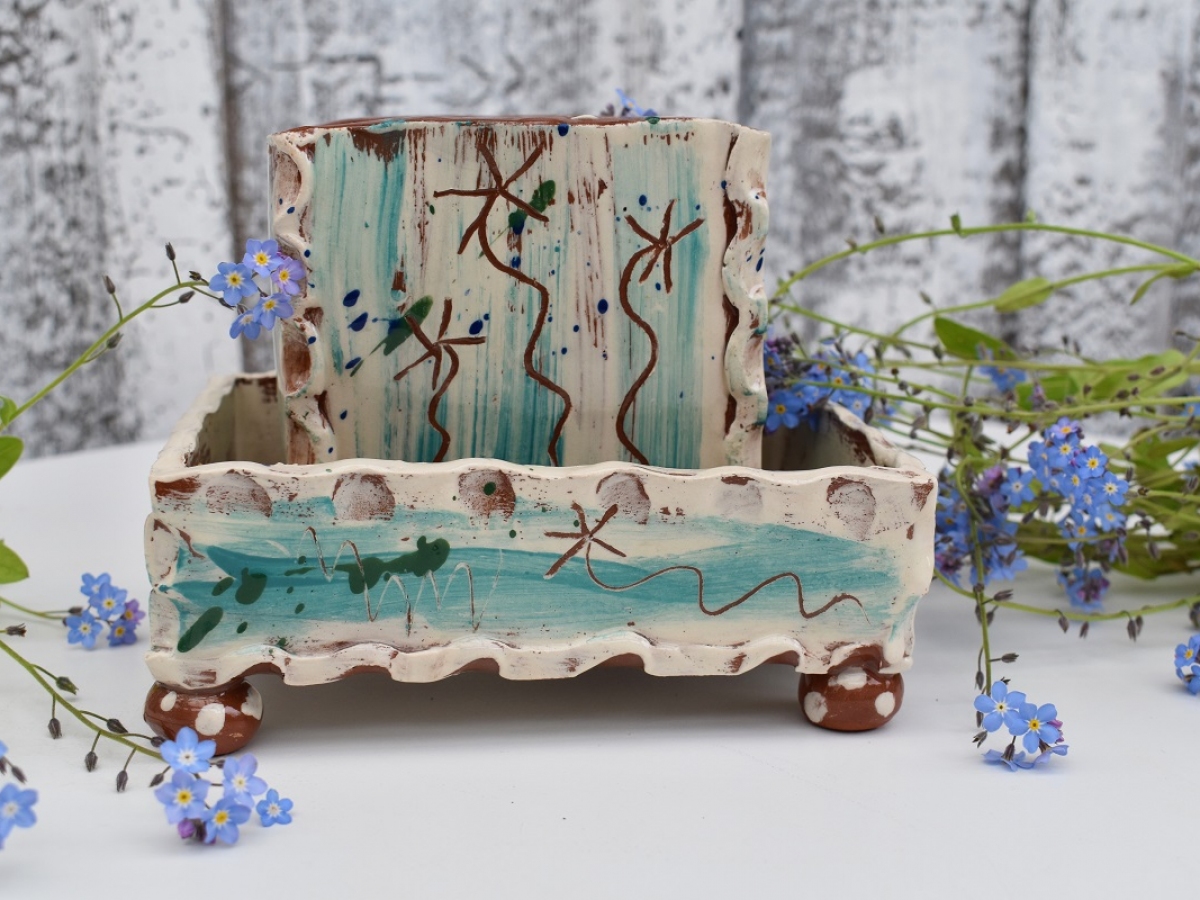 Hello, my name is Sarah Monk. I design and make small batch slipware in my Herefordshire studio at Eastnor Pottery, near Ledbury. My new designs, include a unique selection of bathroom and kitchen ware. These can be purchased through my online shop, in selected Craft Galleries or by visiting my studio.
As well as designing and making, I collaborate with my husband and fellow potter Jon Williams to offer pottery experiences. These creative short courses and workshops are open to individuals and groups, all ages and abilities.
I took part in the fabulous Digital Craft Festival March 26th -28th 2021. My first digital event. I made lots & lots of different things: espresso cups, plates, bowls, soap dishes, jugs, flower bricks and vases and added them to my website. I had a fabulous response and connected with lots of new customers! Thank you to all involved!!
April last year saw the re-opening of our pottery classes and courses at Eastnor Pottery and The Flying Potter. So wonderful to invite people back into our studio and teach the delights of the potter's wheel. We are fortunate to have a large studio and a beautifully decorated, bake-off style 'Potting Tent' marquee. Our studio is in rural Herefordshire, a stone's throw from the Malvern Hills and the picturesque market town of Ledbury. Classes for 2022 are nearly full, proving to be ever popular!
I supply Contemporary Ceramics Centre, London. My slipware bowls, plates and cups can be found in their online shop too.
Last June I exhibited some slipware ceramic birds for a site-specific installation created in the beautiful grounds of Hellens Manor in Herefordshire. Named 'The Birch Perch' it consisted of 10 humorous hand modelled birds (some sitting in nests) sitting along a real birch tree! This year I shall using the same tree but withhanging flower bricks.
I'm taking part at Craft Festival, Cheltenham on the 26th & 27th November. In the meantime, please take a look at my online shop for new designs 2022.
Sarah x
Sarah Monk Ceramics
---