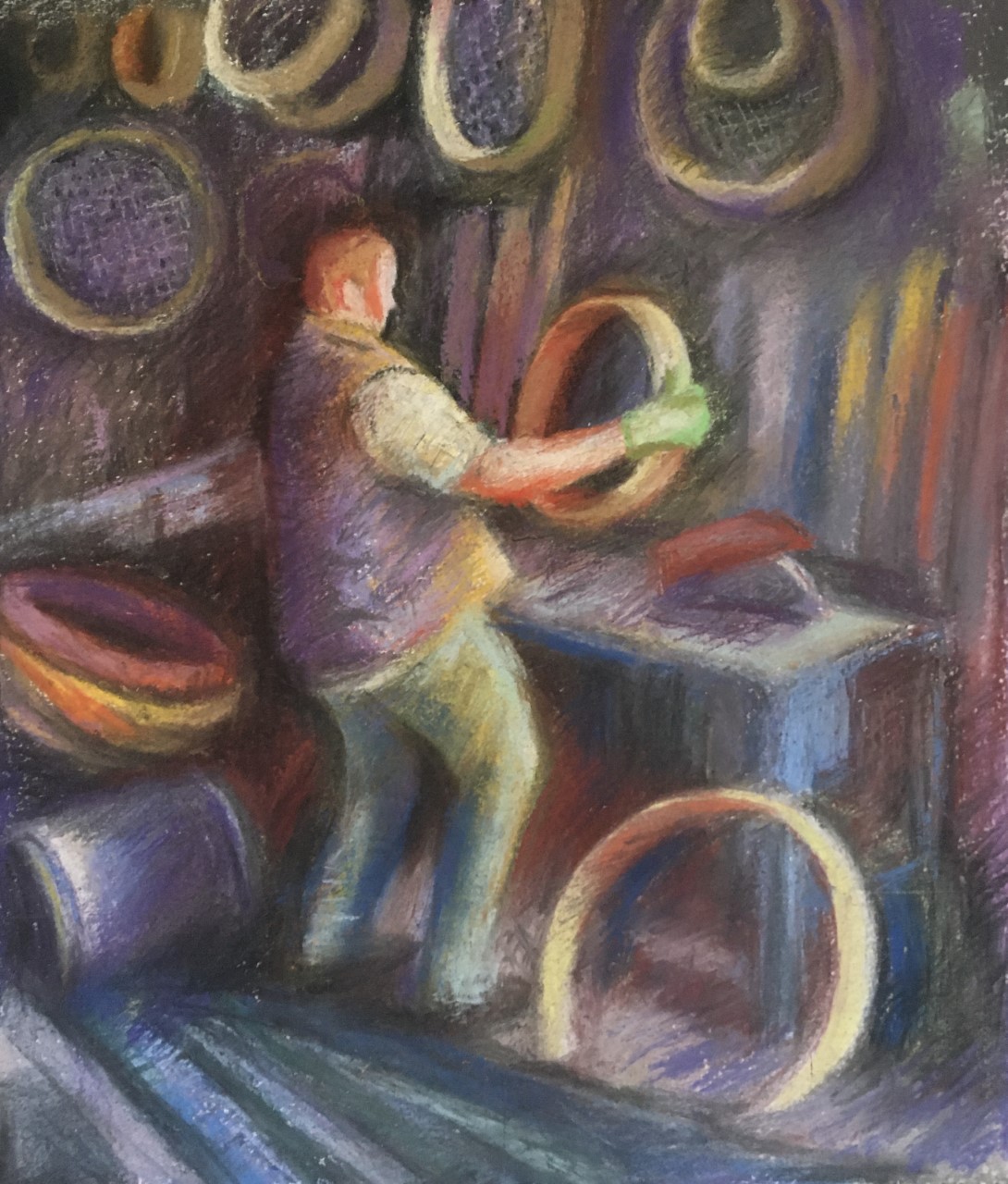 I am the last remaining traditional Sievewright working from my home workshop in Langport on the Somerset Levels.
I hand craft the finest Sieves and Riddles available, made in the traditional way, first cutting the wood into strips and then steam bending the those strips into hoops, then hand weaving a mesh wire by wire into those hoops for Riddles, or fitting a prewoven mesh for Sieves, every part of the process is done under one roof in the timeless tried and tested way, dating back thousands of years and with only strength and longevity in mind, made to last.
My clients include gardeners, cooks and bakers both home and professional, inshore shell fisherman, foundries, potters and ceramicists, coffee makers, herbal tea makers, pasta makers, linen workers plus more.
We have atleast a 15 year guarantee.
Tools are largely made to order.
Image shown is by Kate Lynch artist.
S.Overthrow Sievewright
---