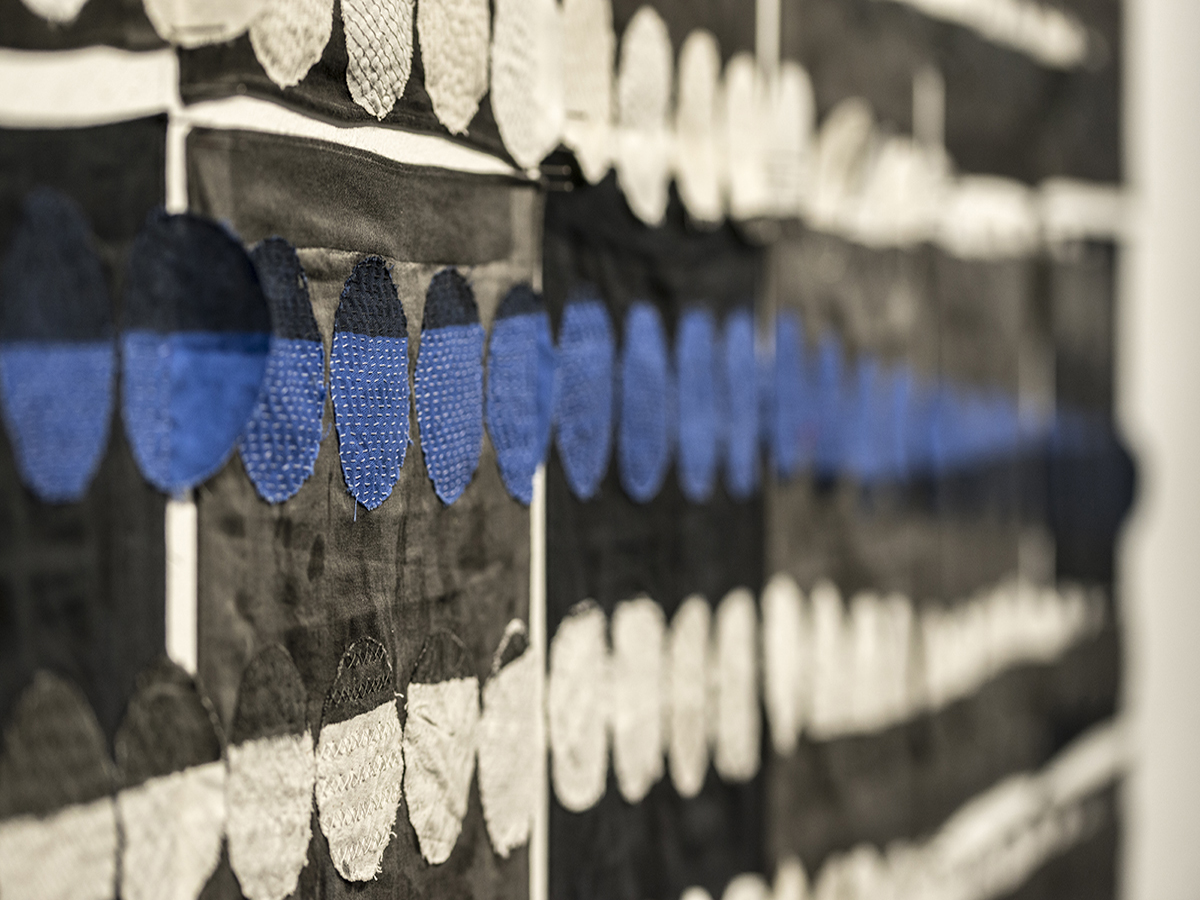 I am a multimedia artist with a background in printmaking and illustration. Since completing a Master's degree in 2019 I have primarily been making work that involves hand stitching textiles, printing feathers, and following breadcrumbs . . . . .

My work is a walk through the [deep dark] woods even when you find yourself in the city. I am inspired by traditional folk stories and folk-craft and embrace the prosaic nature of these techniques to create work that becomes love-letters to the passing of time, transformation, and the fragility of life. Using my hands to tend to each item I make, I implement humble, slow, and low-tech processes because I tell stories about small and humble things.

I make one-off pieces that aim to hold memory or meaning and sometimes secrets; whether that be a coat with stories hand-stitched into the lining, or 'Pocket Talismans' :cotton handkerchiefs hand-stitched with words of encouragement to spur the bearer on, or the humble Jam Jar Museum of Nearly Lost and Not Quite Found, where I endeavour to retain and catch a transient moment, thing or memory and hold it forever for anyone who wants to contribute to this museum; preserving their item or memory in some form; solidifying something that barely exists; documenting it before it's lost forever.

I am available for commissions: Have you got a special garment that you would like me to stitch your story onto? A christening or wedding dress? Granny's cotton gloves? Dad's holey jumper? Or perhaps you have got clothing that you would like me to make into a memory quilt. Or maybe you would you like me to stitch a personalised Pocket Talisman for you or a loved one?
Ruth Broadway
---