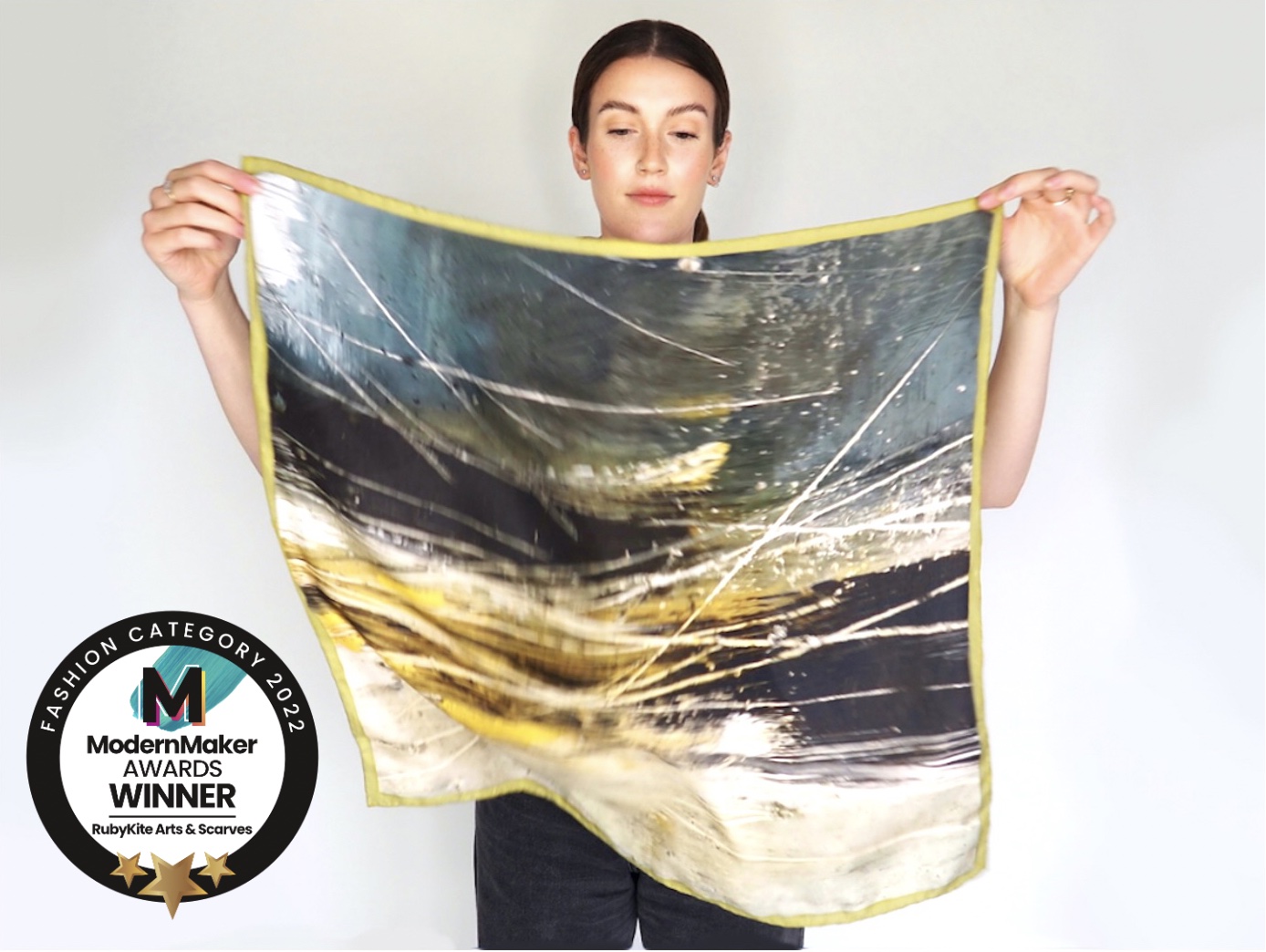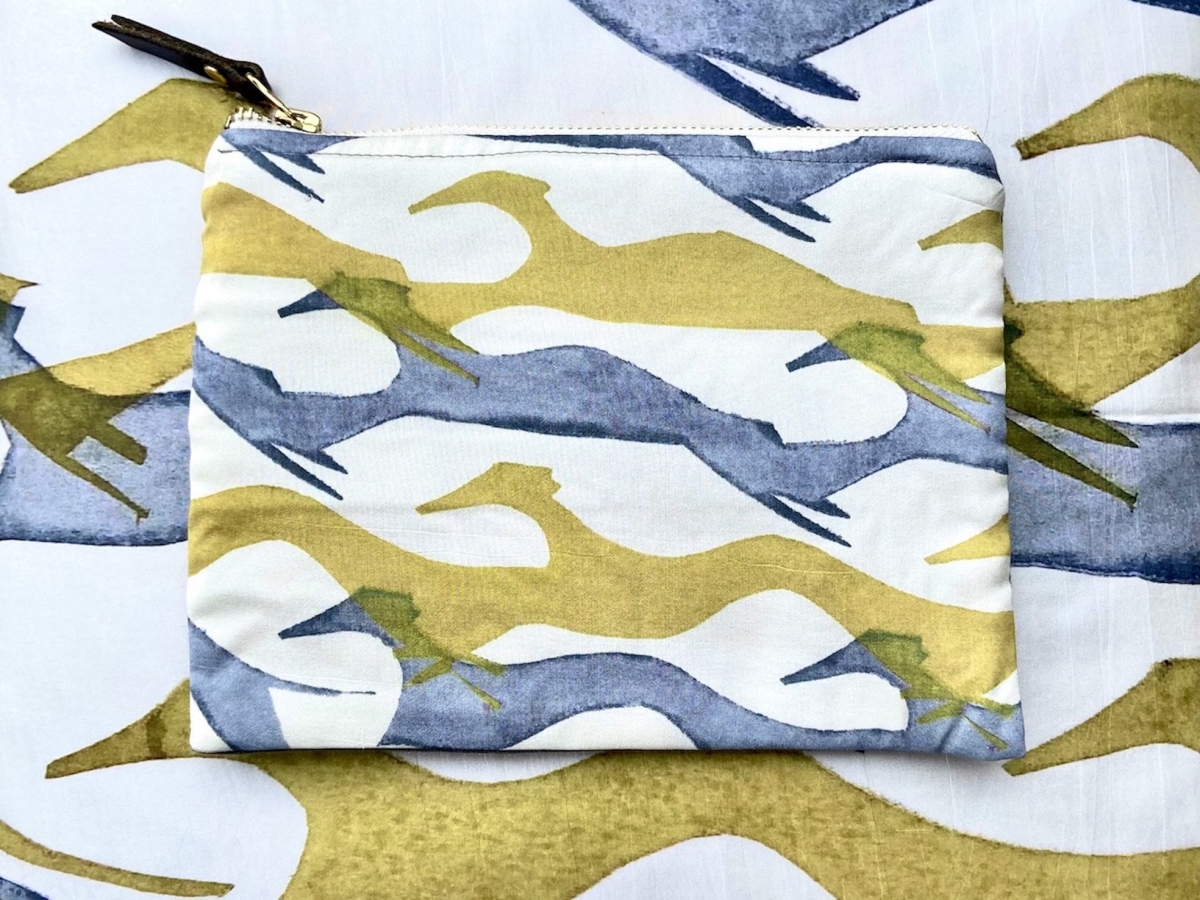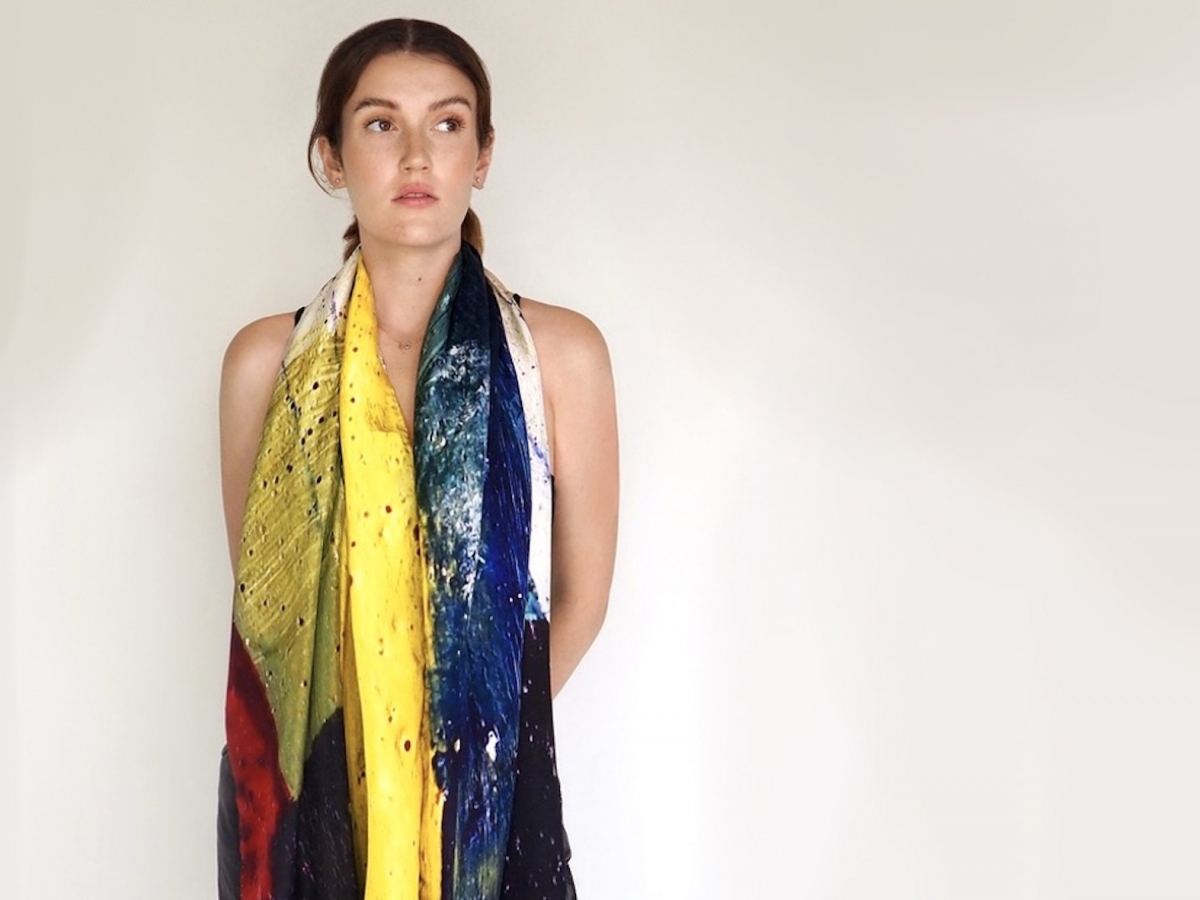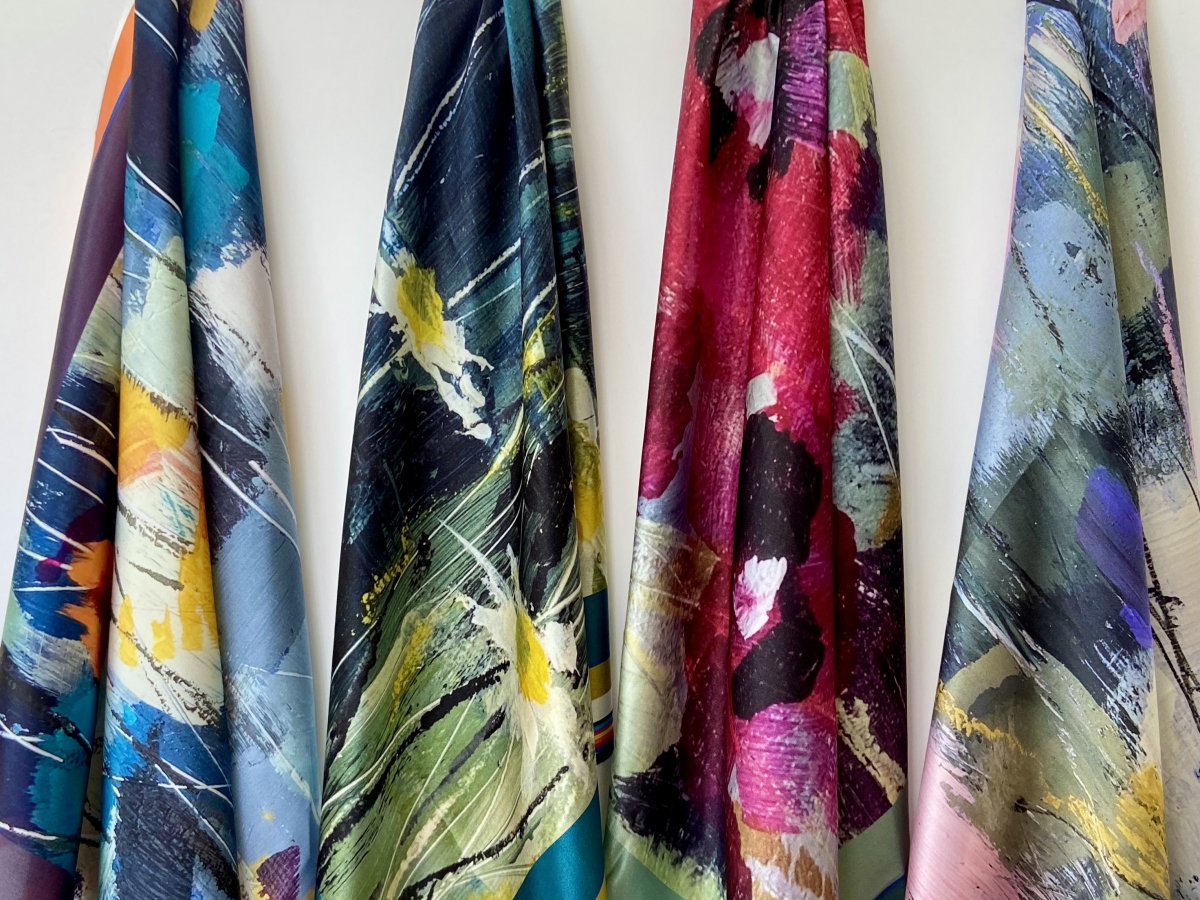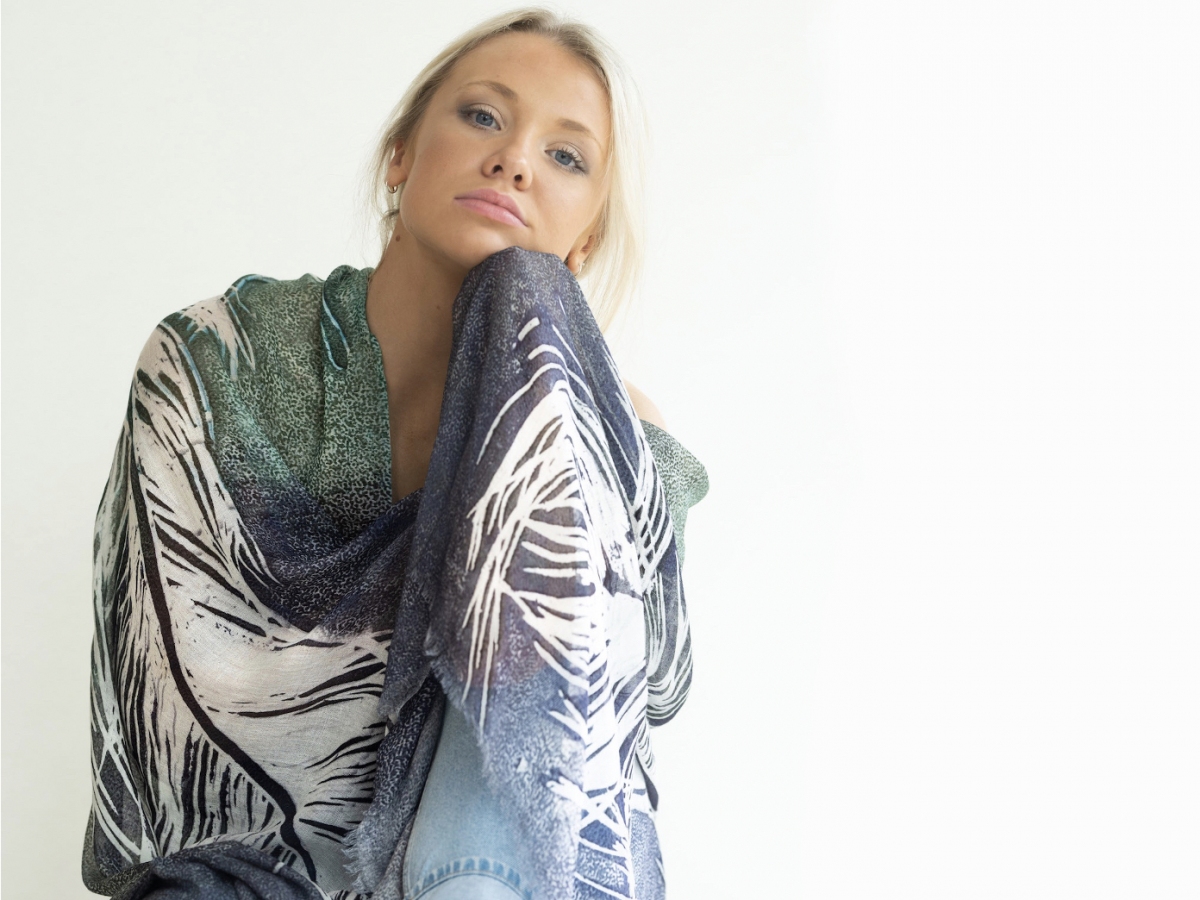 RubyKite is a gallery of contemporary wearable art with hand-illustrated etchings and paintings, printed as limited edition art scarves on silk and cashmere, by British designer and printmaker Tamara Williams and Joy Leese.
Inspired by nature, RubyKIte's designer printmaker, Tamara Williams creates contemporary mixed media paintings, intaglio and relief prints on gypsum; exploring unique textures that translate beautifully on to silk and cashmere art scarves and accessories. Each colour story is printed in more sustainable small batches on natural fabrics, sourced by partner Joy Leese, to create wearable art that enhances the original artwork, by creating a 3-d effect with a signature chalky colour palette.
RubyKite's aim is to create treasured, timeless pieces that prioritise longevity over fast fashion; original art scarves that stand-out in a world of mass production.
This year Tamara and Joy are proud to have won the 2022 Modern Makers award for fashion.
RubyKite Arts & Scarves
---