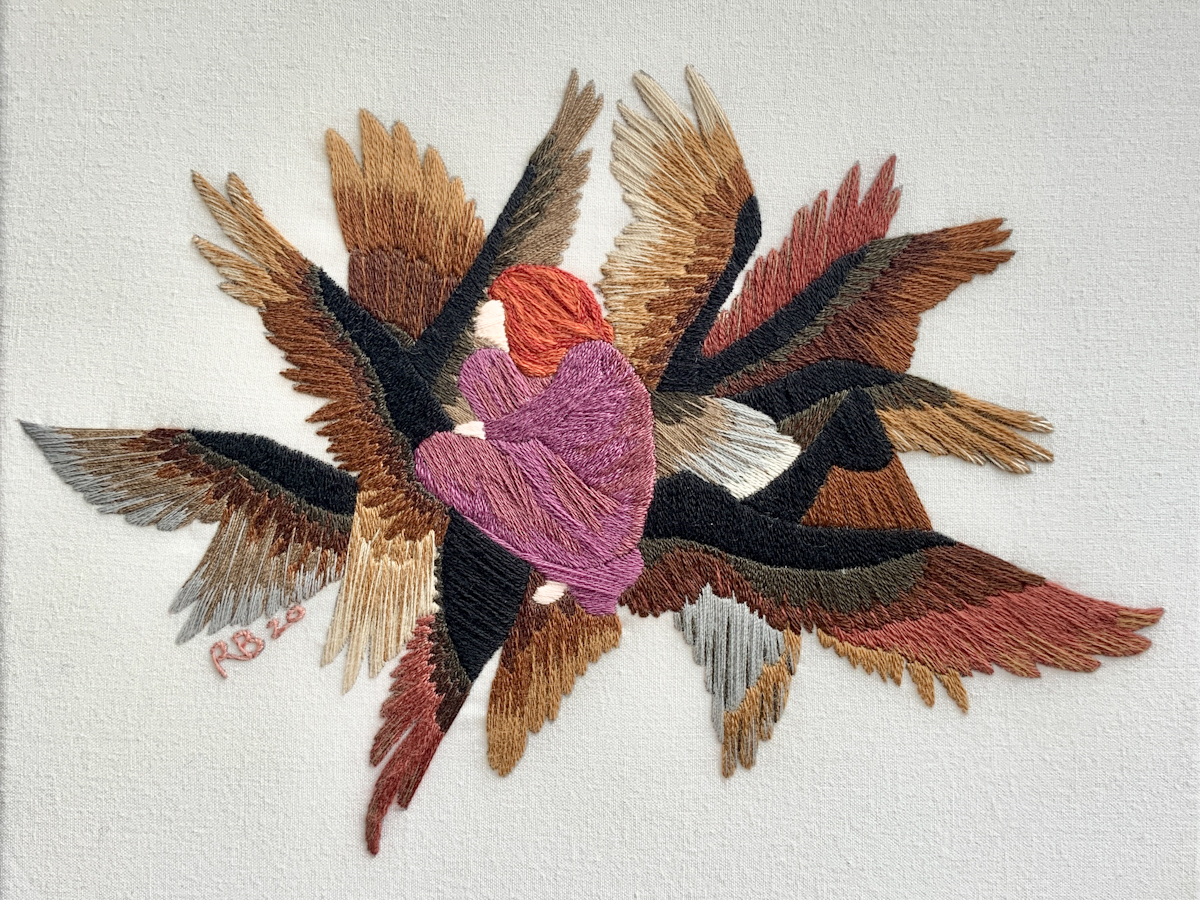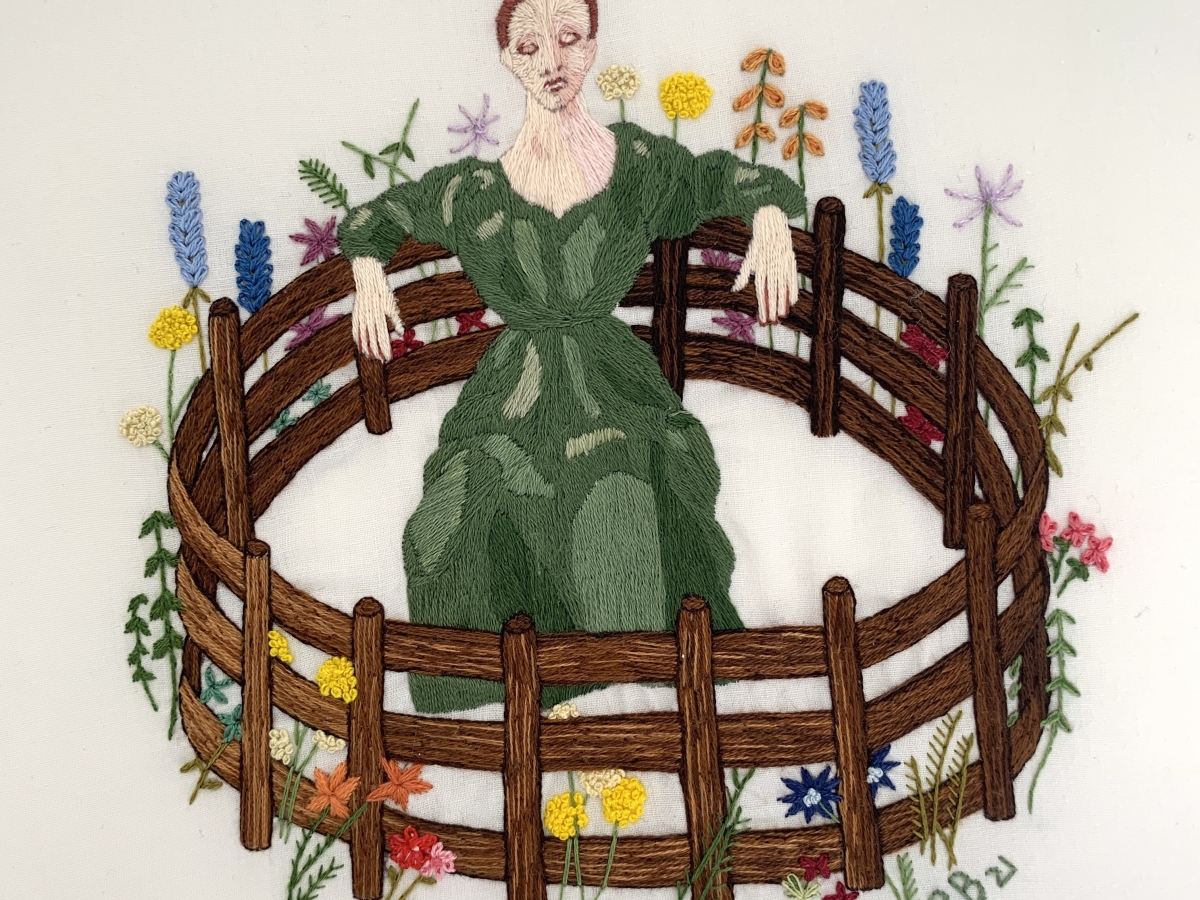 Rowan Bridgwood is an artist specialising in hand embroidery, based in Greater Manchester.

In her work, traditional techniques, inherited thread and reclaimed fabrics are at once celebrated and subverted to explore the presence, absence and residues of human existence. Rowan's textiles weave together personal memory, mythology and literary fragments to create contemporary embroidered art.
Rowan's textile art uniquely utilises the contrast of traditional hand embroidery techniques with modern imagery. The domestic 'women's work' of needle and thread that for years were many women's only creative outlet now allows her to explore marginalised histories and personal stories. Time-honoured embroidery techniques and repurposed fabrics are her tools to create contemporary paintings in thread.
Rowan Bridgwood
---