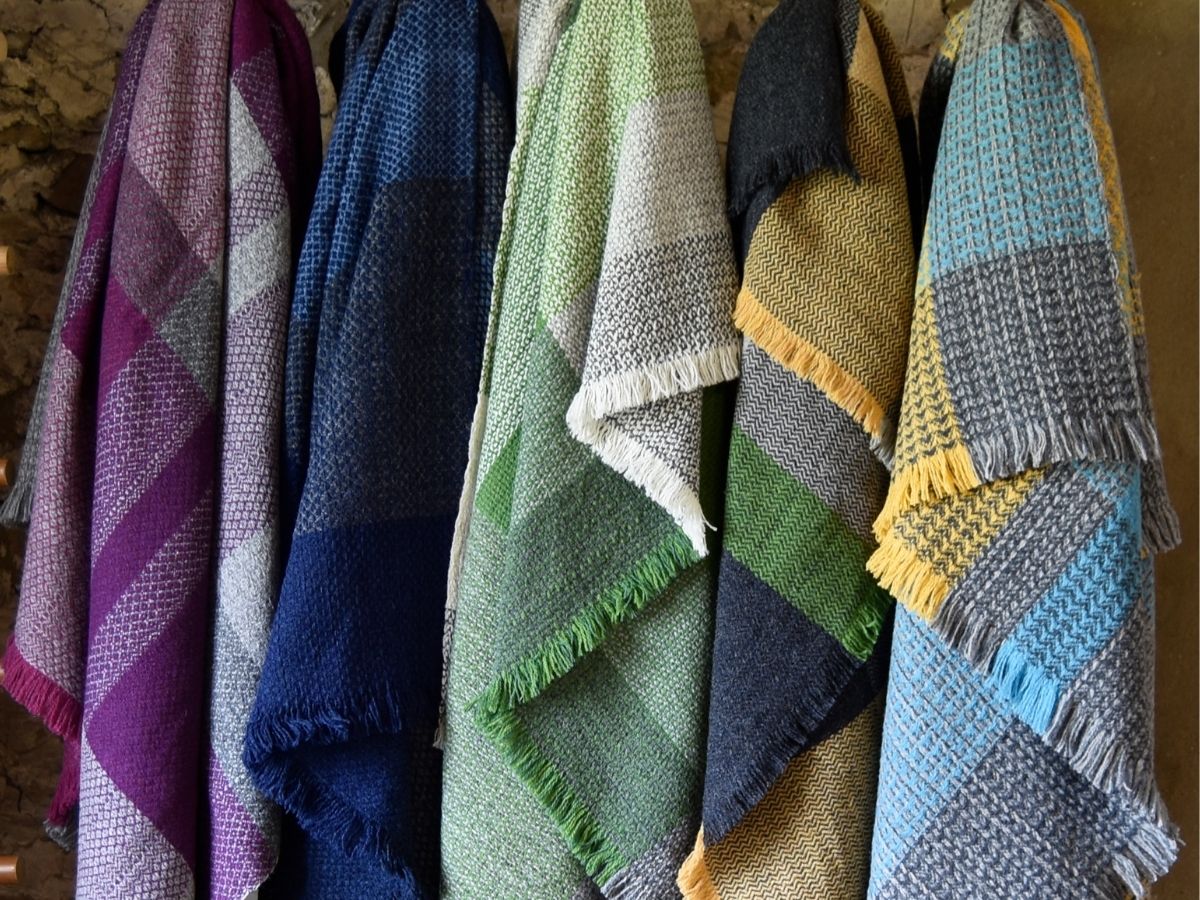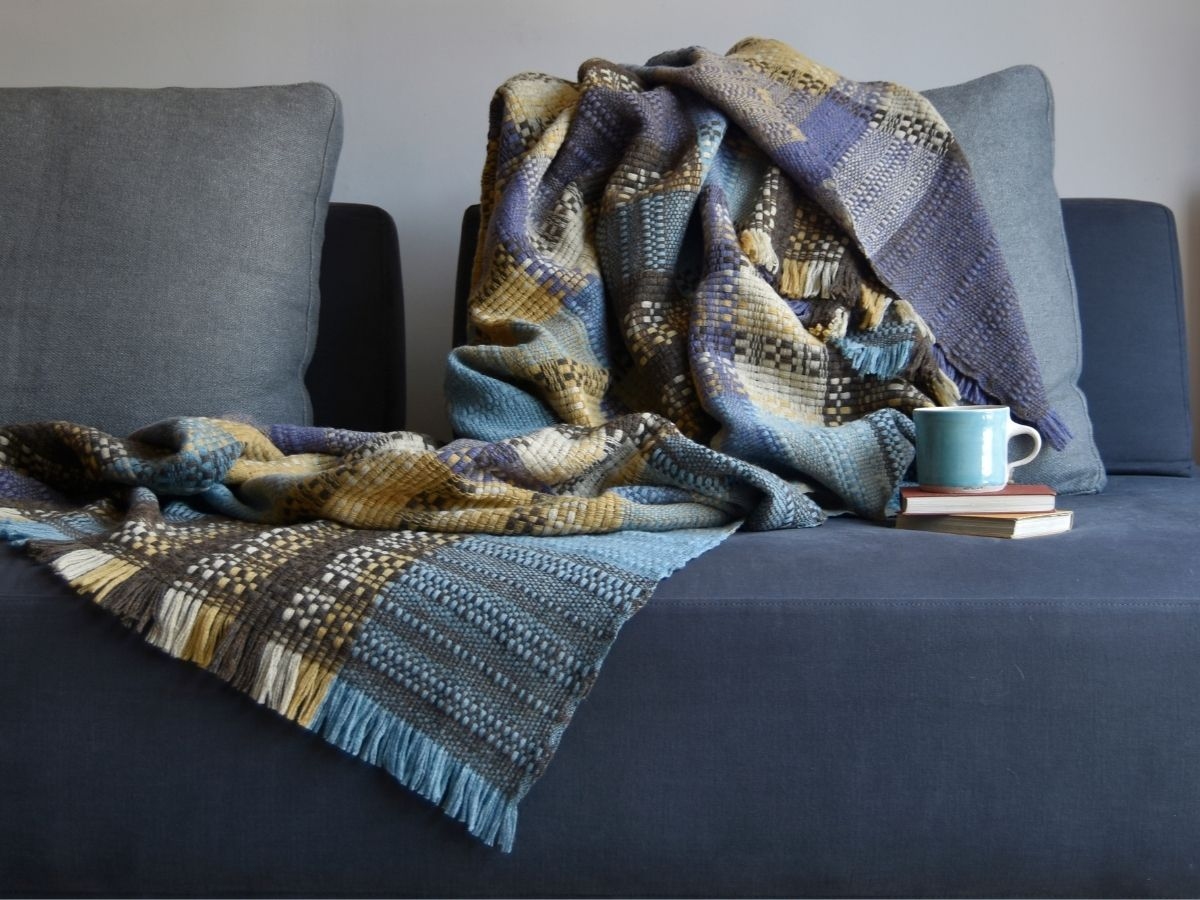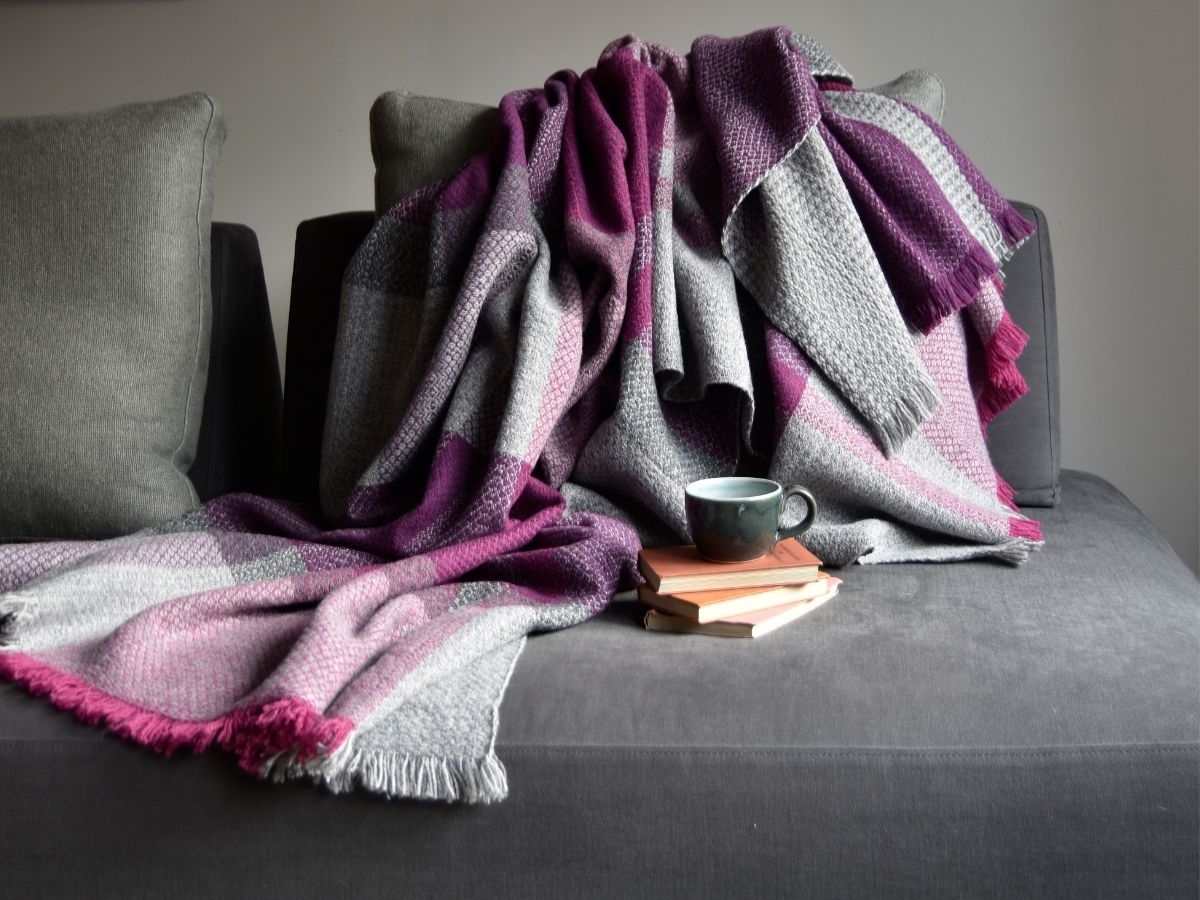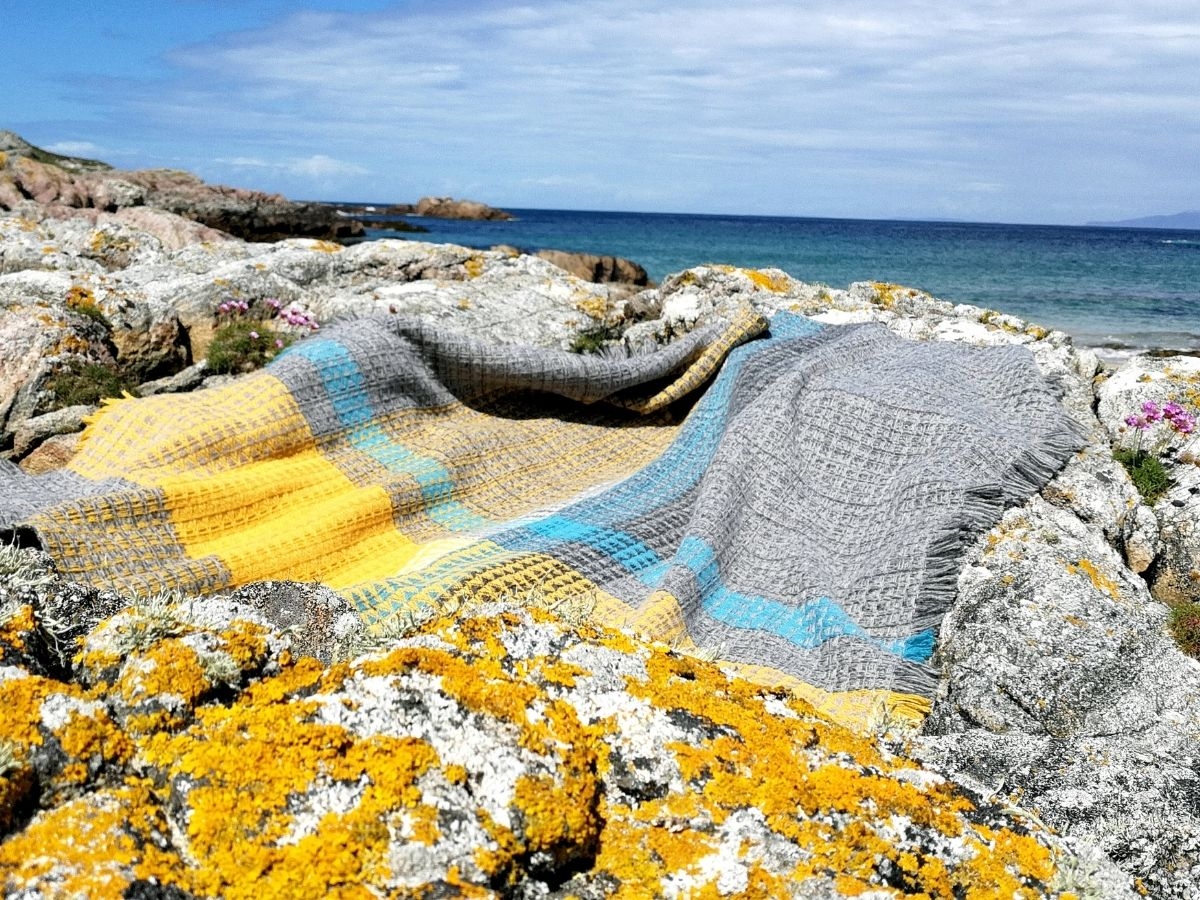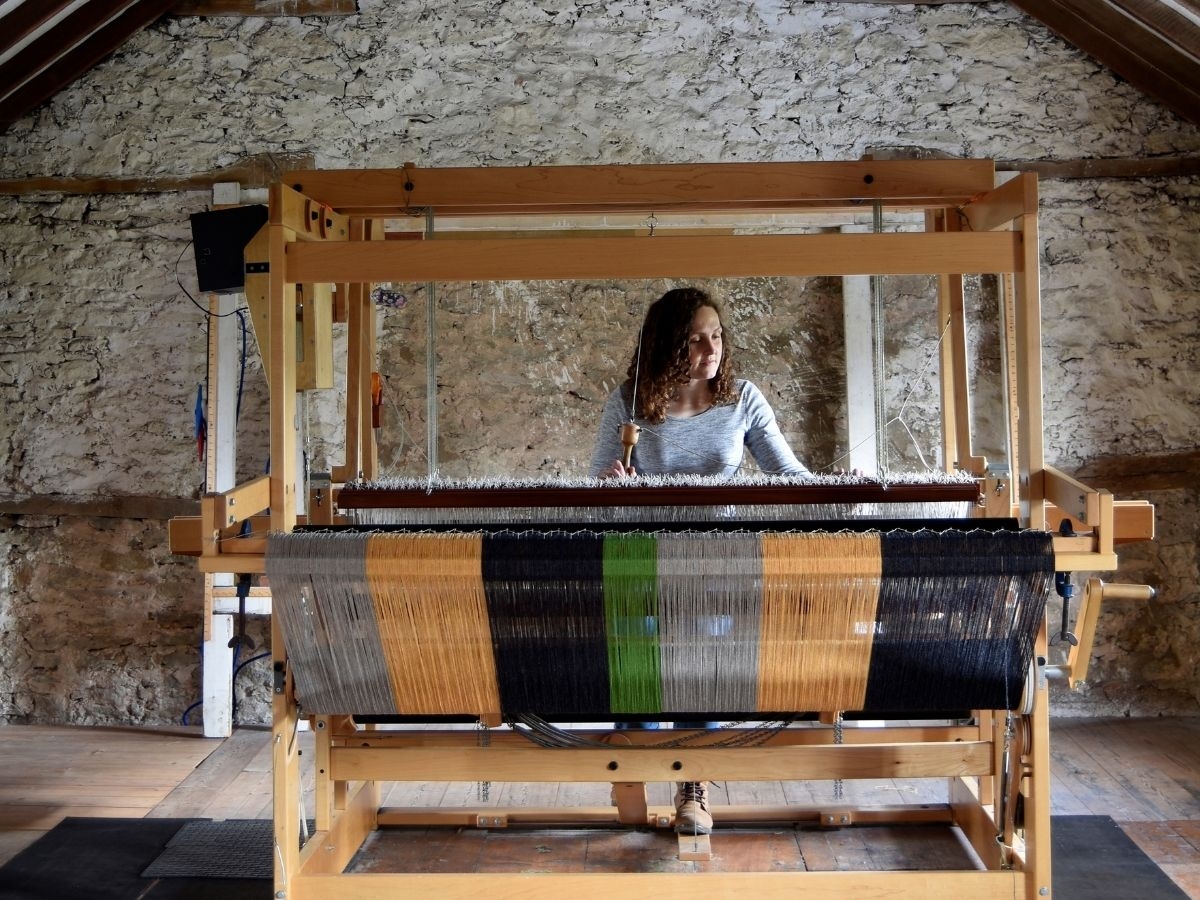 Handwoven individual artisan throws.
Rhian designs and hand-weaves in her studio in the Forest of Dean in Gloucestershire. Within each design she combines a traditional hand weaving technique with a contemporary colour placement. Rhian likes to think that she is creating a piece of art that can be passed down through the family. She finds it important to stress that no two throws are the same. Although part of a collection each throw is unique and has the quality to become a family heirloom.
Whilst designing Rhian is inspired by the colour combinations and form structure that are created in nature from different places she visits. She purchase yarn from a mill in Yorkshire and completes all the weaving and finishing processes herself. The only process that isn't completed by her hands is washing the throws which is done by foot, using the original stomping method. Rhian is always excited by the yarns transformation from the cone to the woven cloth.
Rhian Wyman Design
---