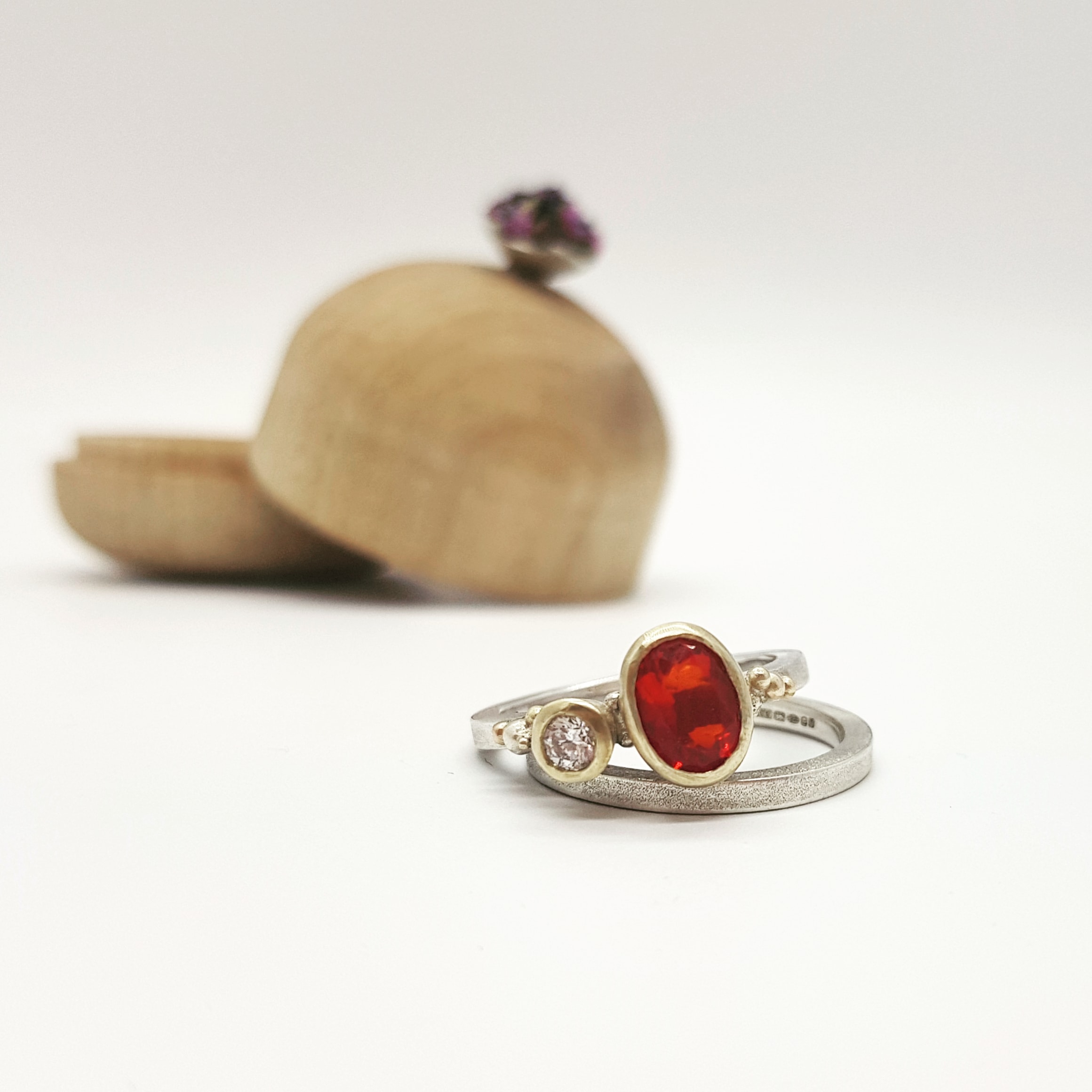 Rebecca is a multi-award-winning designer, jeweller and silversmith based in Cardiff. Creating her works from The Creative Coach House - a communal studio space founded by Rebecca in 2021.
A background in design and manufacture, Bishopsland Educational Trust Fellow and honours graduate from Cardiff School of Art & Design, Rebecca has the ability to, as a maker, utilise a wide variety of processes to achieve her designs, often creating her own tools in wood and metal to construct and decorate her pieces.
Her versatile approach to how objects are made allow Rebecca to be truly creative and produce precious pieces of jewellery, silverware for the home and bespoke client commissions.
Rebecca's designs are inspired by a method of material and process exploration whilst considering notions, styles, and artefacts from the past. Recently Rebecca has been examining patterns and structures found within microscopic imagery and exploring how to expose these hidden details into her work through texture and surface decoration.
She aims to create beautiful collections that can be worn every day, but last forever and dreams that one day her wares will either be unearthed, treasured, or placed in a museum to inspire future generations as previous have inspired her.
Rebecca Oldfield Jewellery
---