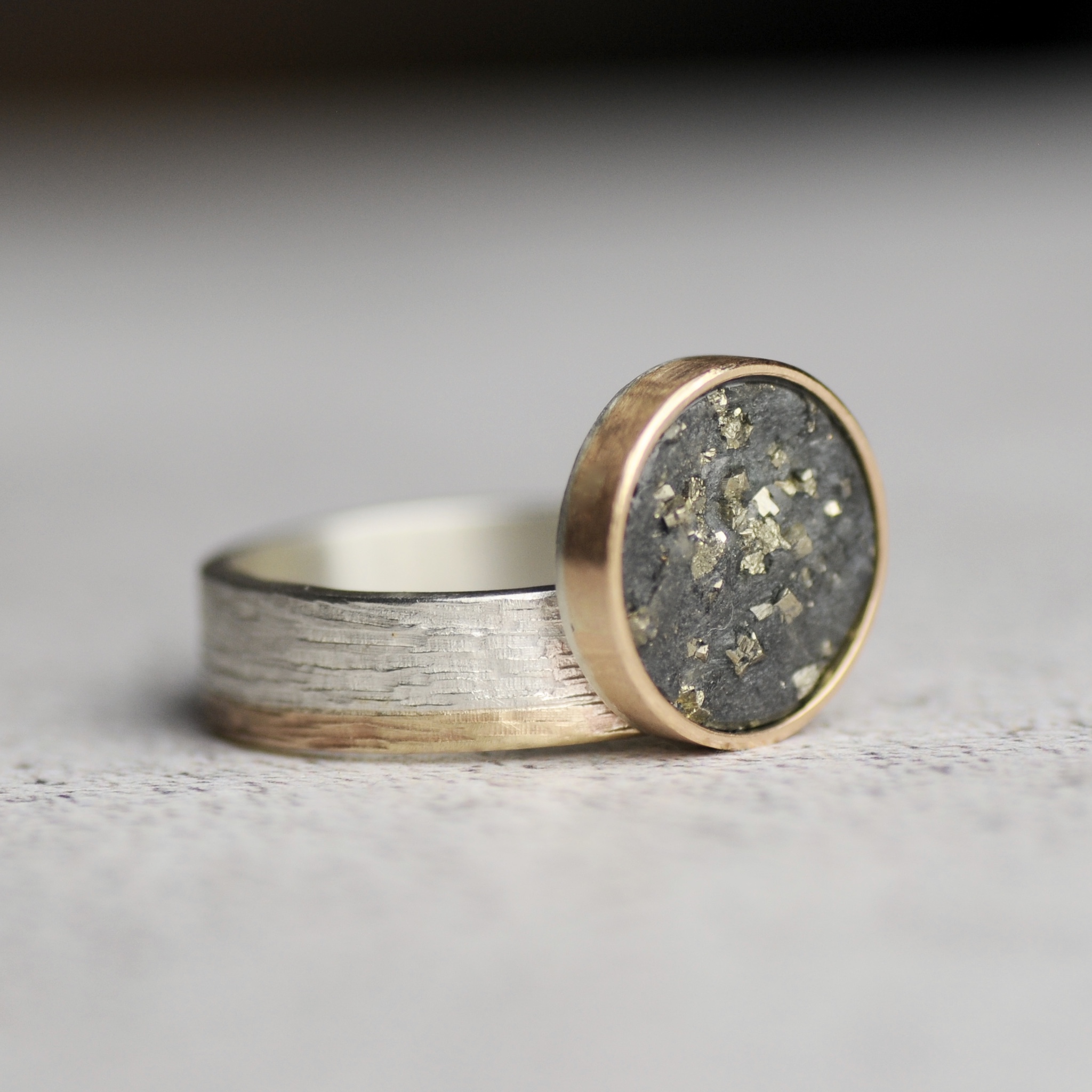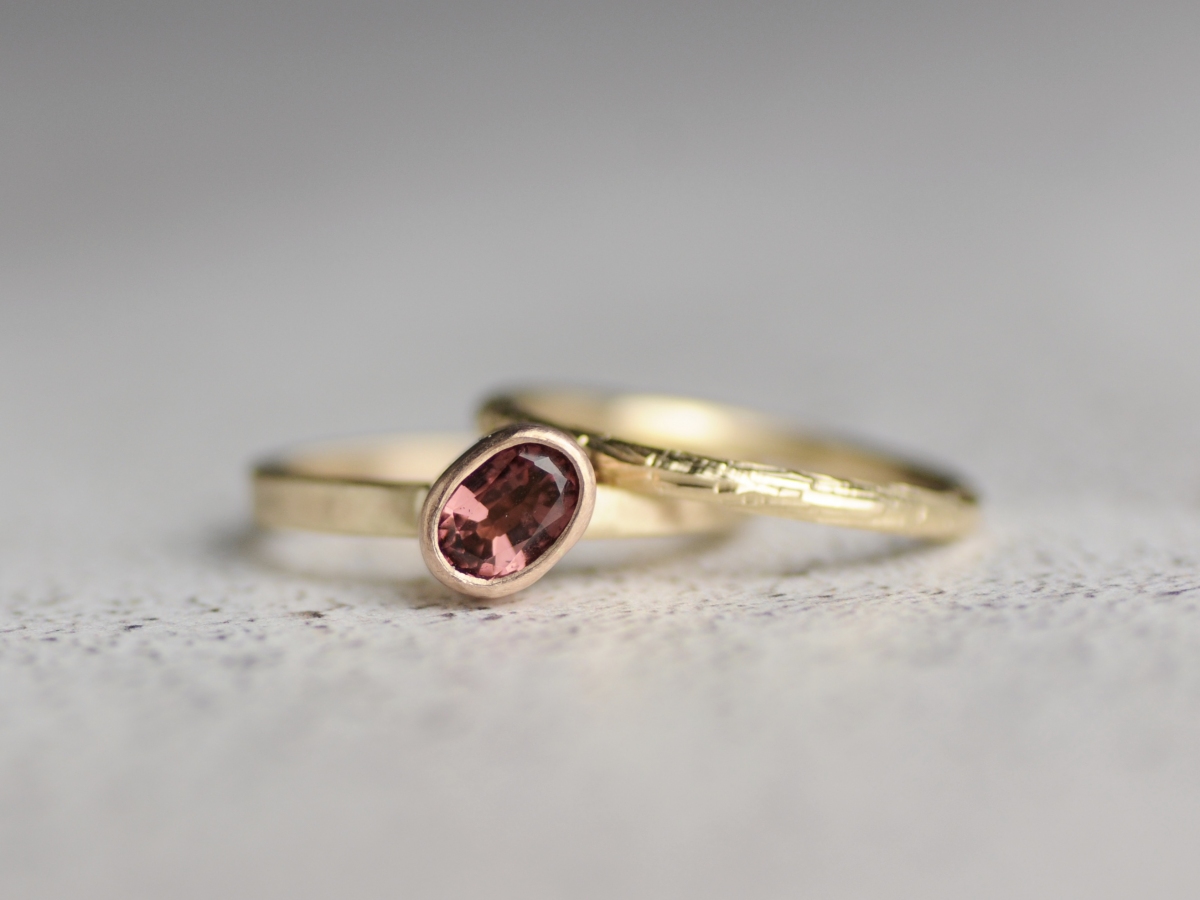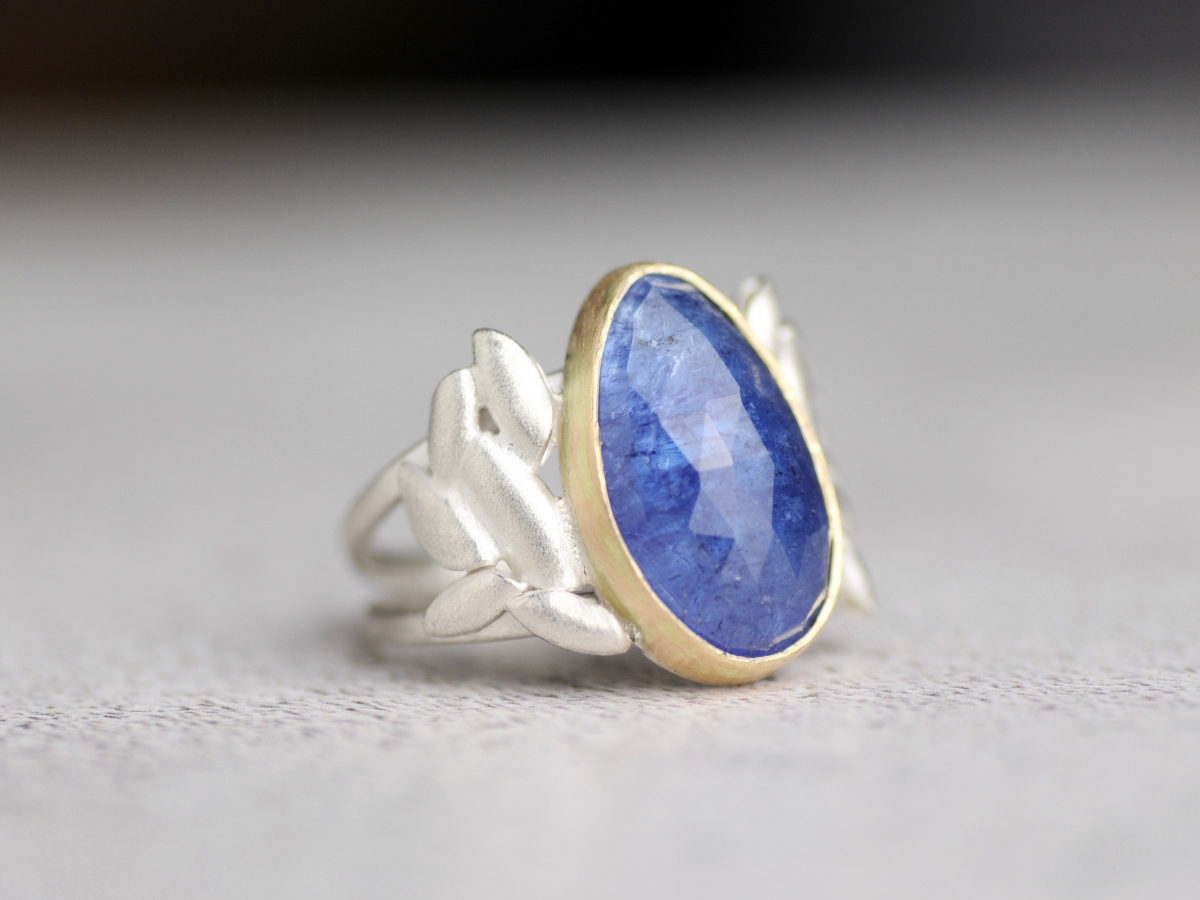 Rebecca Burt creates organically informed precious jewellery in silver and gold. Featuring specially selected gemstones to mirror and compliment the colours and patterns in her designs. She is based in Cardiff where she works out of her little studio at Red Door Studios in Pontcanna.
Rebeccas work is very tactile and surface driven. Having originally completed a degree in textile design, it is still very much a big influence on her approach to jewellery making. She is fascinated by textures and building up patterns in the metal, letting the process guide her. The finished pieces are organic and have a directional quality, that captures movement and a sense of flow. This is accentuated by contrasting combinations of silver, gold and oxidised silver to create beautiful juxtapositions.
Working to commission and on small collections, Rebecca creates a range of pieces such as necklaces, pendants, earrings, rings, bangles and brooches. Everything is made by hand in her studio where designs can be altered and changed on request. Another great way to commission a piece of jewellery is by remodeling. If you have any heirloom or old bits of gold jewellery lying around, this can be melted and remodeled into a new piece of jewellery and any stones can be reset.
Rebecca Burt Jewellery
---