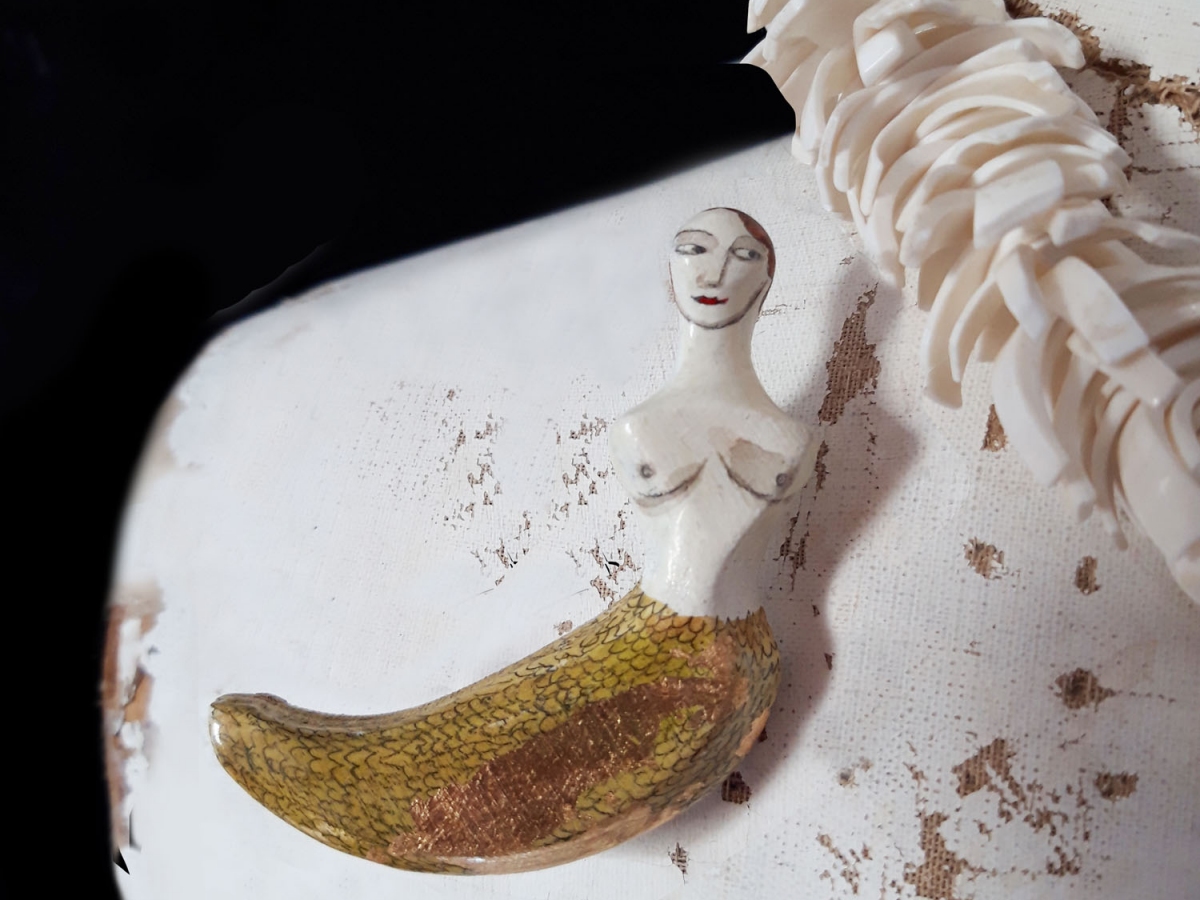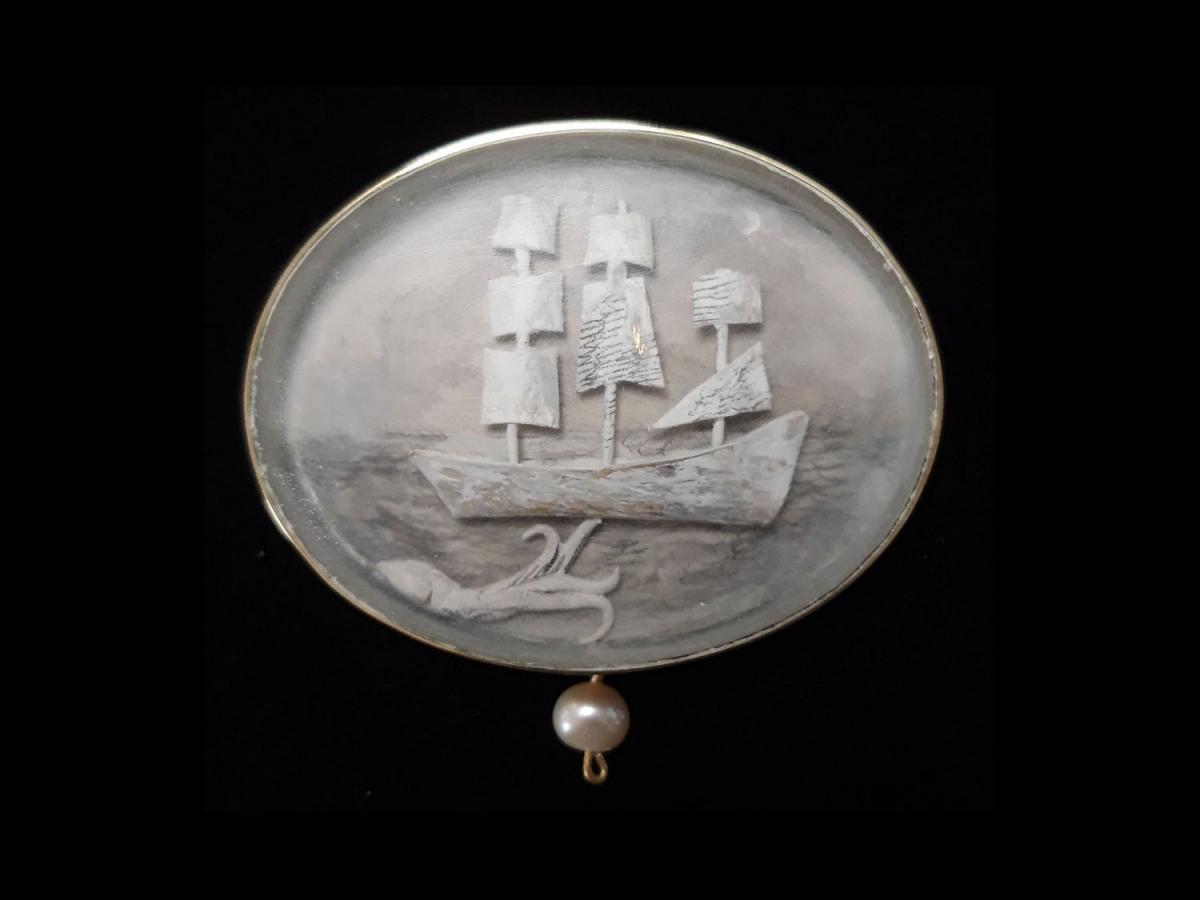 Designer maker of art jewellery and wall mounted sculptures- dioramas and automata- with a narrative thread.
I have always been drawn to objects behind glass, perhaps in recognition that someone from the past has preserved those things considered precious and ephemeral; mourning jewellery holding hair; bell jars holding birds, insects or dolls; dioramas and ships in bottles. The wearable pieces I make are influenced by the intimacy and hidden stories of small scale miniatures as well as by folklore and fairy tales.
I work from a studio in a village near the New Forest. Following an early training in Textile Art, I graduated with an MA in Sequential Design/ Illustration from the University of Brighton in 2013. I have exhibited regularly in the UK and abroad, creating and selling work for private and public collections for over twenty years.
I have been fortunate to receive a number of awards over the years, from the British Toymakers Guild and the Arts Council , to a Peer Prize by fellow makers at an internationally renowned Craft fair. More recently I was one of the designers who created 'Created for Charleston' collections for Charleston Farmhouse award winning museum shop and this summer I am excited to have been invited to show at Dazzle in Edinburgh.
Rachel Larkins
---