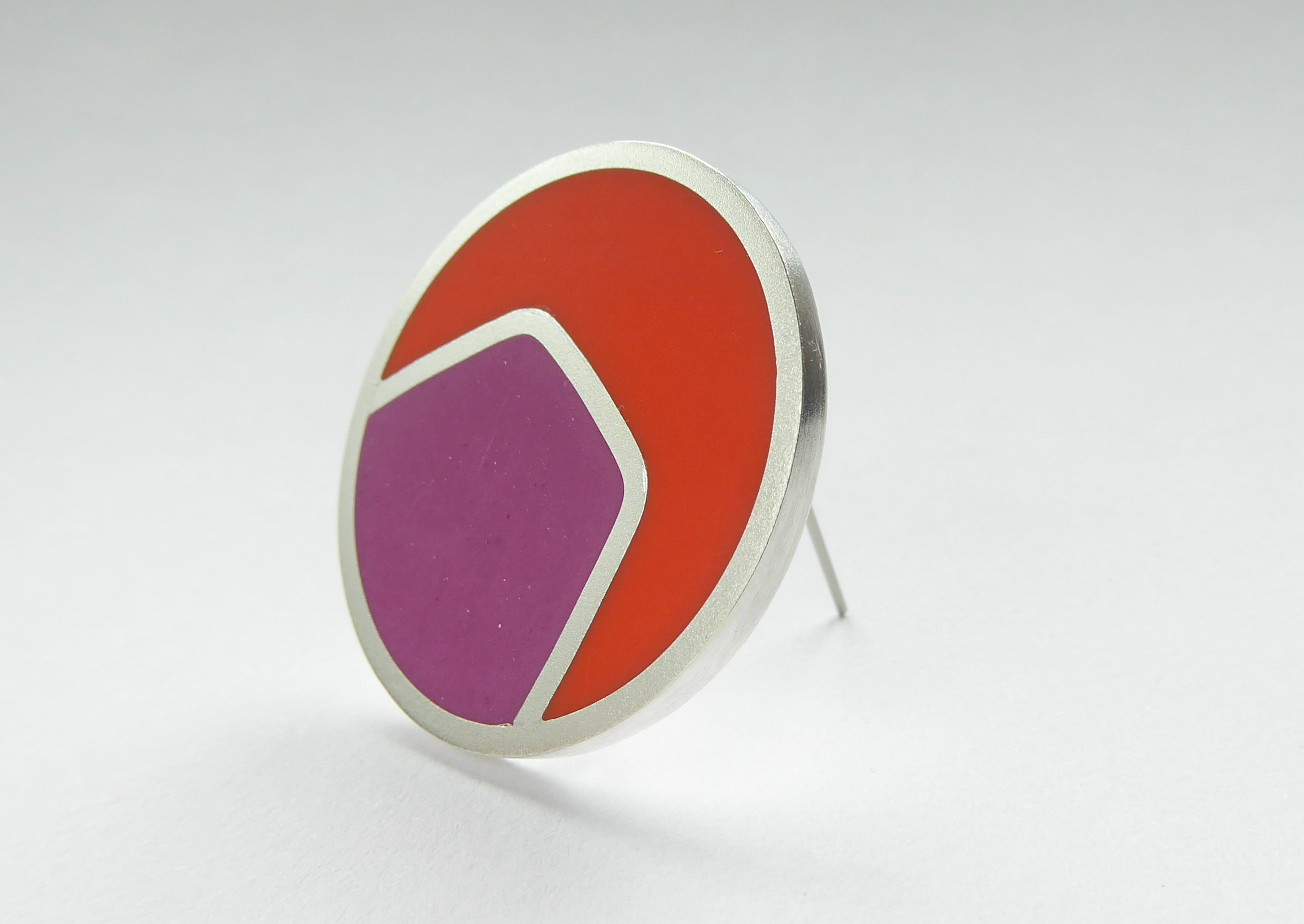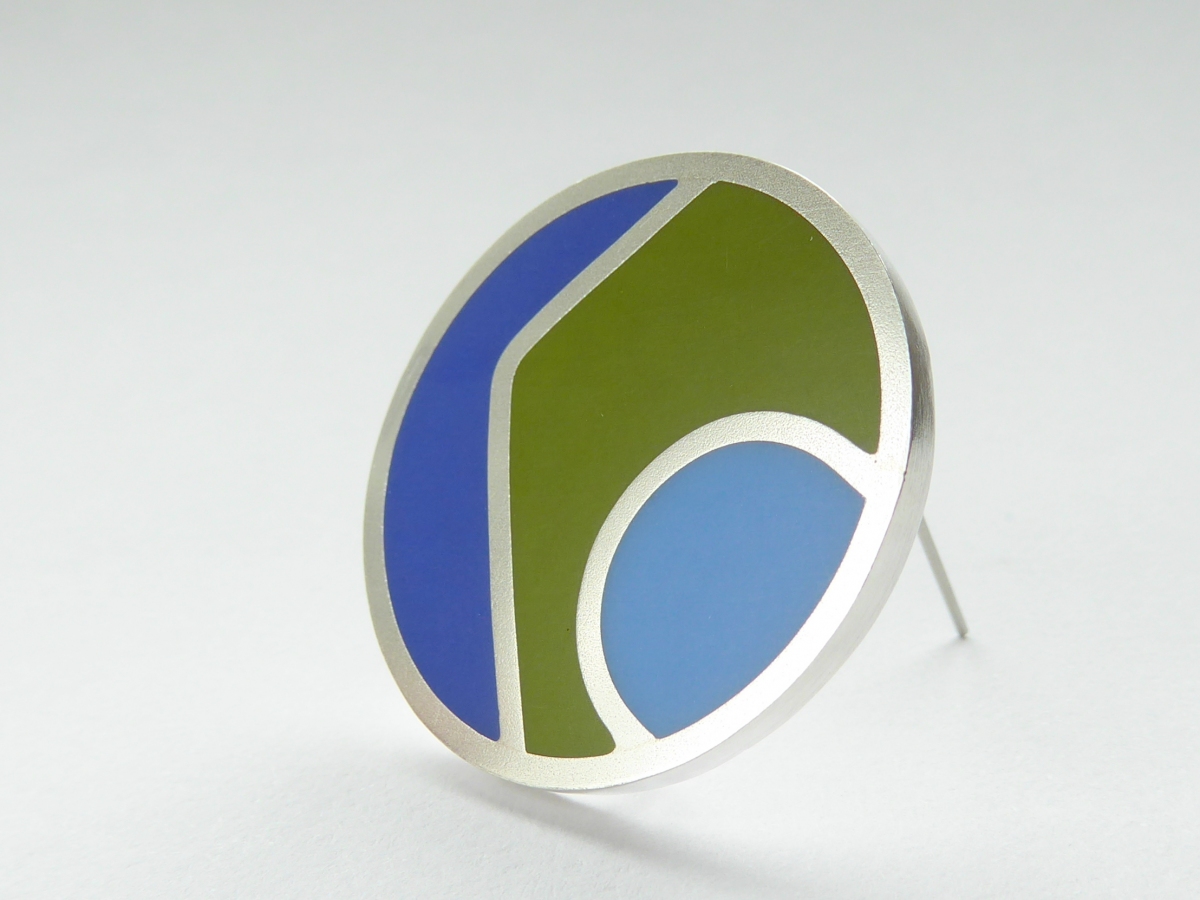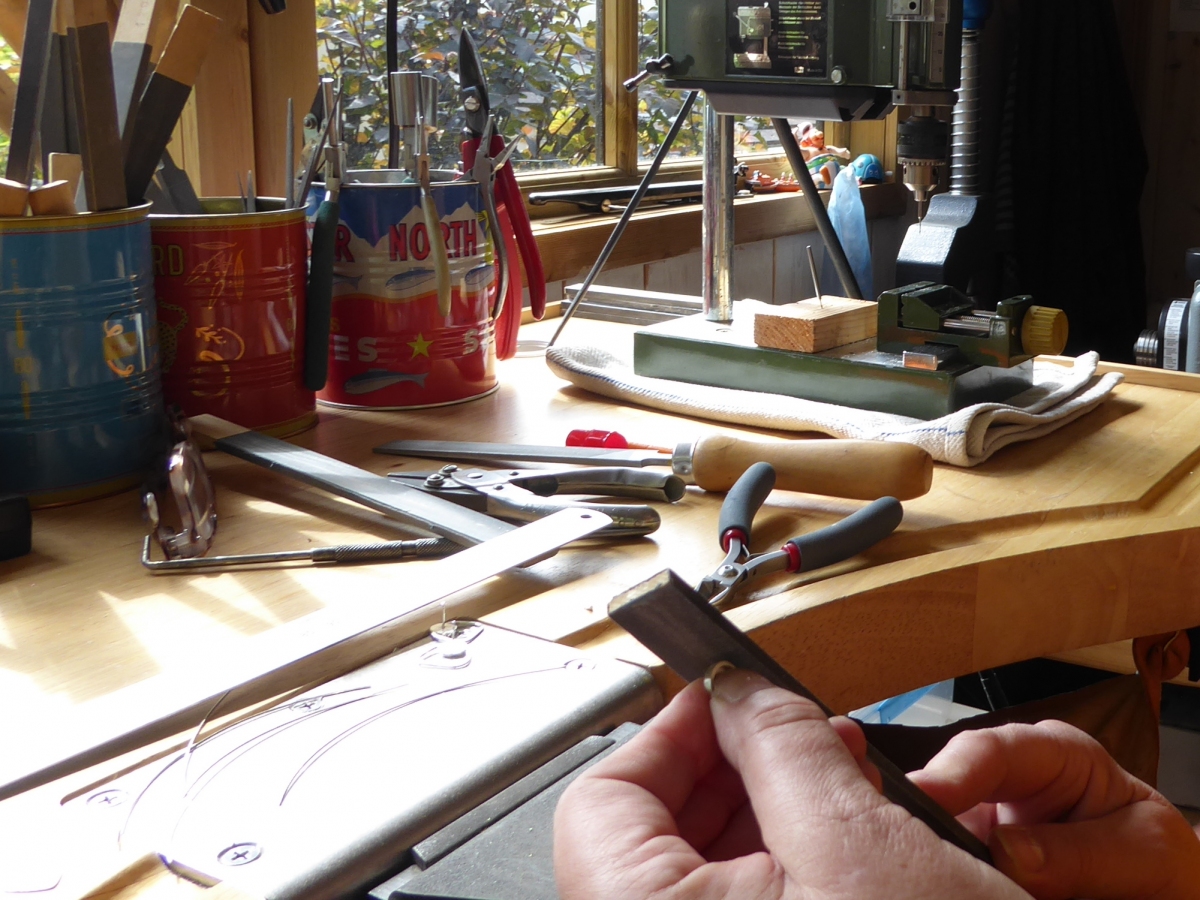 Su Trindle is known for her work with colour and line creating bold, modern jewellery in silver and resin from her studio in Bath, Somerset.

Su' s jewellery can be found in galleries and shops across the UK under her own name and online as Quercus Silver
Enjoying the traditional precision of working with silver Su combines this with the challenges of alternative materials and techniques such as resin. Signature pieces include geometric cocktail rings, sculptural earrings and statement pendants.
'resin is such a versatile material, I can add glorious colour and make bold sculptural shapes, yet it it still lightweight and comfortable to wear'
Recurring sources of inspiration are early 20th Century abstract sculpture and mid-century design giving Su's work a retro but modern look with strong lines and assured use of colour.
Su is a member of the Gloucestershire Guild of Craftsmen, Make Southwest (formerly Devon Guild of Craftsmen) and the Association for Contemporary Jewellery.
Quercus Silver
---