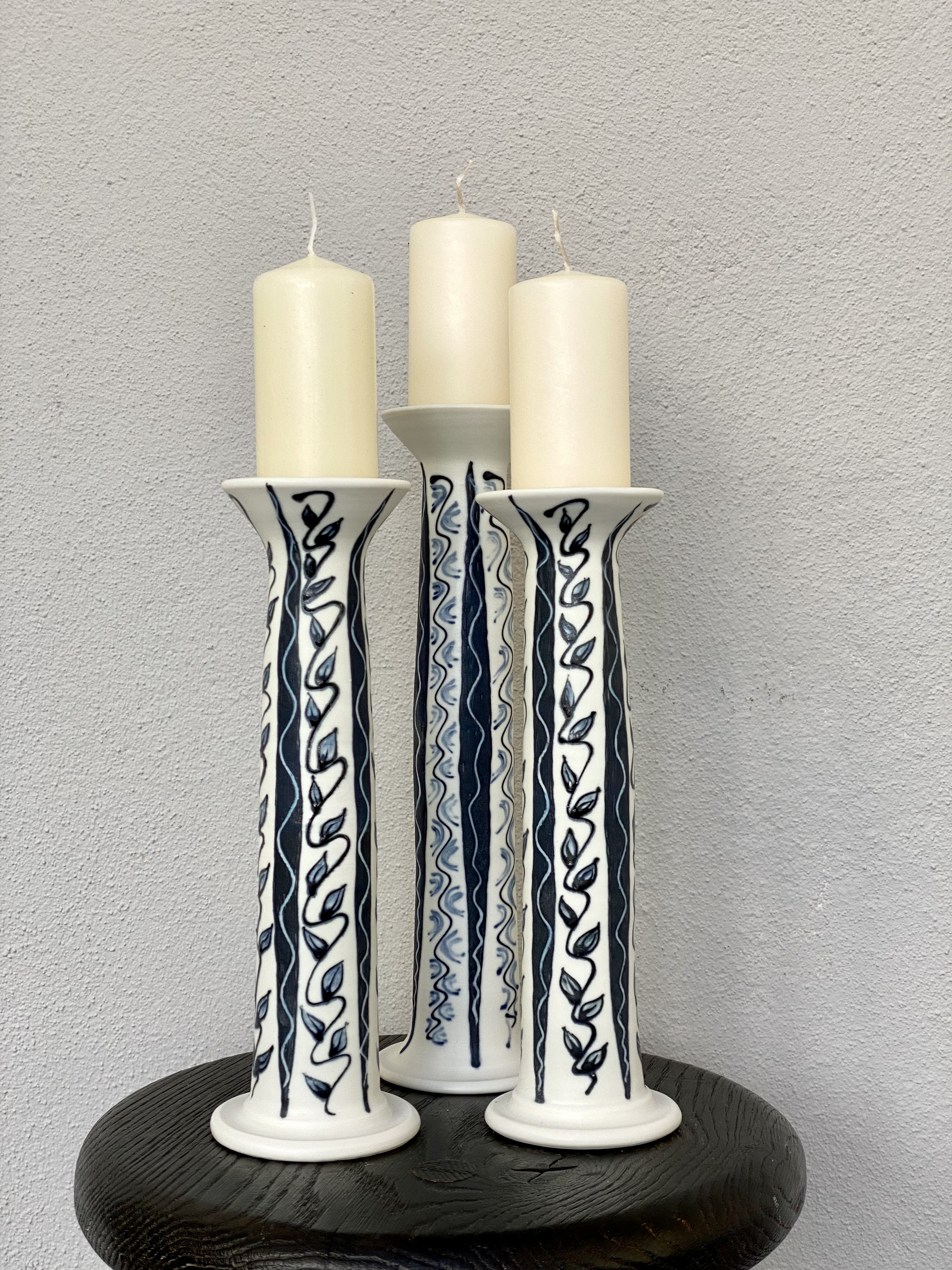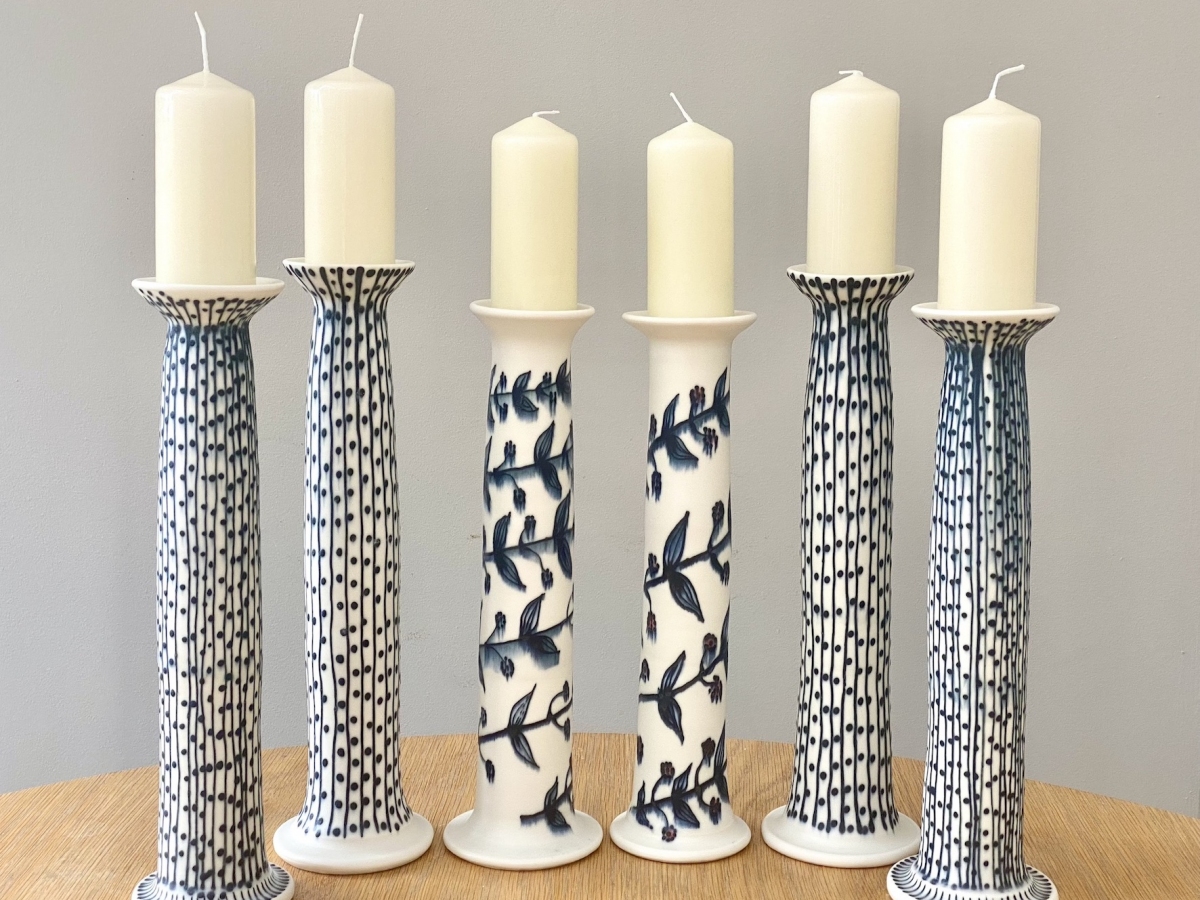 Maker of thrown, hand-painted porcelain tableware
I make cups, jugs, plates, bowls, dishes, candlesticks and vases which are all functional, durable and strong. I'm happy to call it kitchenware as the kitchen is my favourite room in the house and I have spent a significant proportion of my life in kitchens. All the things in a well-used kitchen are important and good serving dishes, plates, bowls etc are essential.
Porcelain is a fine, very strong clay. It is often seen as fragile as it can be made very thin, so thin it can be translucent, but it is the strongest clay of all as it is fired to the highest temperature. The high firing temperature fuses the clay body with the glaze creating a material that will last for centuries. All bowls, dishes, cups etc are dishwasher safe.
I hand paint the surface of my work with a mixture of underglaze colours and slip.
Philippa de Burlet
---