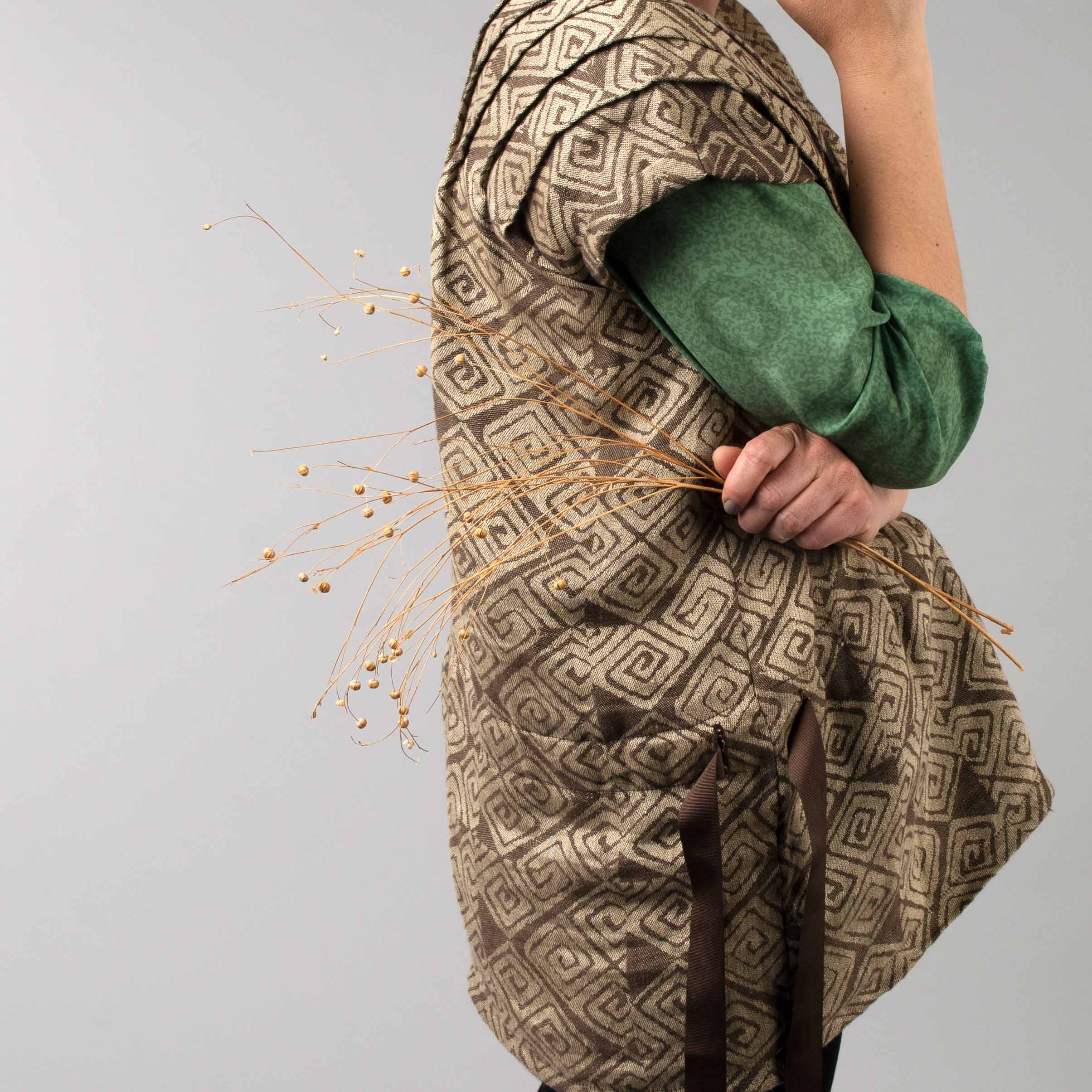 Mateja's drive comes through the ongoing research about adornment and presentation of the self, the relationship between the cloth and the body, the tension between the traditional and the digital. Her work is informed especially by the Istrian heritage, political history and its land.

Mateja Perosa is working under her own brand Perosa Design as a surface designer. She offers lifestyle products made in exclusive linen designs, all made to order. The sustainability of the product is at the core of all her creations, as well as the vision of timelessness and positive body image.

She works on art and embroidery commissions as well, as she needs experimentation and collaboration with other disciplines. All the creations are handmade in her Bristol studio, at Bristol Textile Quarter.
Perosa Design
---