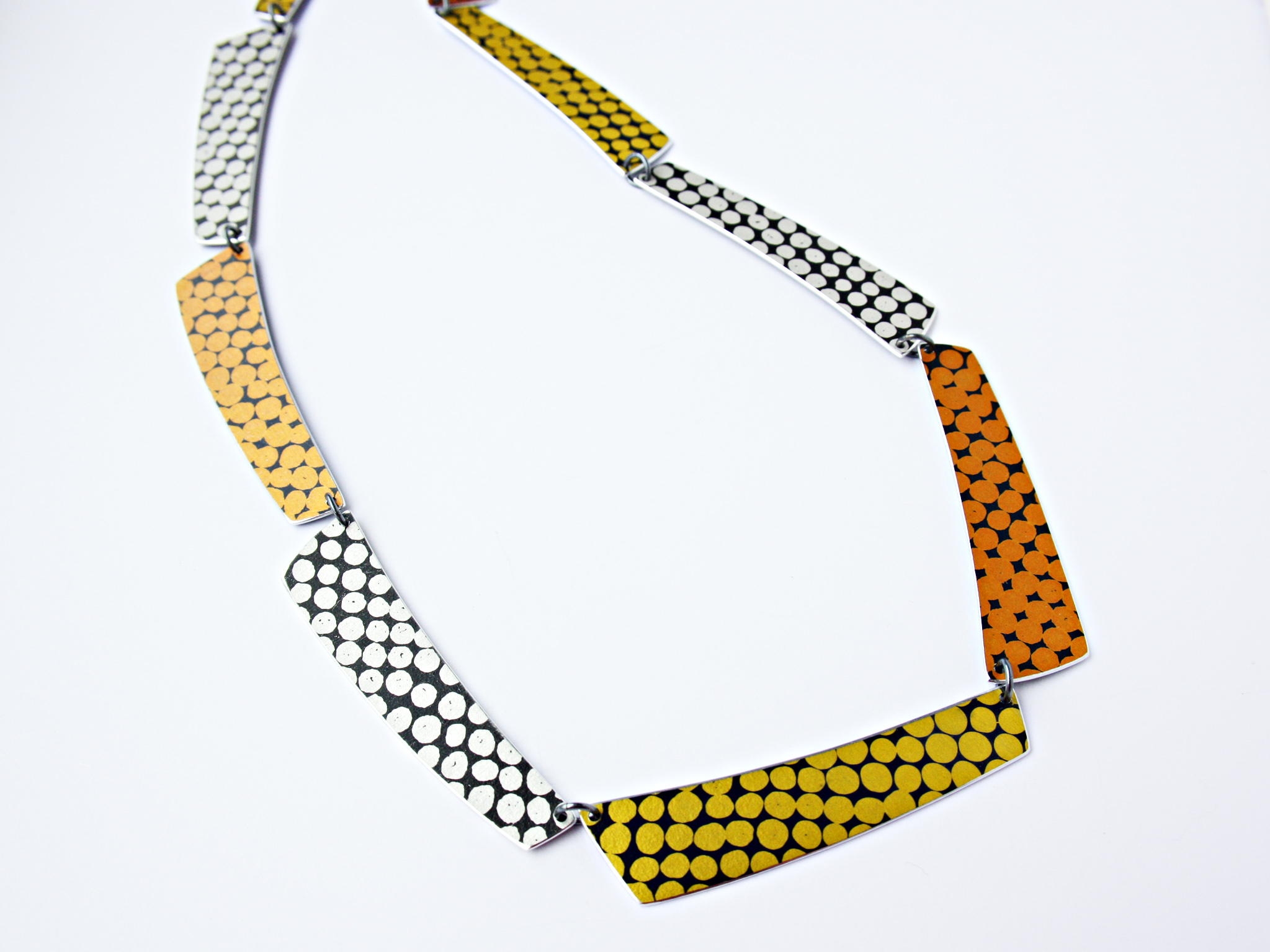 Jewellery in handprinted and dyed anodised aluminium and silver.
Based in her Brighton workshop, Penny has been making contemporary jewellery in hand-dyed aluminium and textured silver for over 20 years. She graduated with a B.A. Honours Degree from Newcastle University in Designer Craftmanship in 1987 specialising in wood dyed veneer furniture and began making jewellery from apple wood turned on a lathe in a garden workshop in her home town of Worthing.
When she moved to Brighton in the early 90's she worked for a silversmith for 6 months learning metalworking techniques and began to make jewellery in non-precious metals such as copper and brass. In the year 2000, she began to use anodised aluminium as a way to incorporate colour into her work without precious stones or enammelling the surface.
Using a variety of printing and dying techniques to apply colour to the aluminium, she contrasts the metal with milled oxidised silver, to create eye-catching and easy to wear jewellery, with bold shapes and simple lines. Riveting together contrasting colours to rolled silver has been a recent process used in her current collection Trax. Everyday and statement pieces with prices ranging from £15 to £200 comprises her body of work. She sells her works in galleries and shops throughout the UK. and has exhibited extensively at shows and fairs over the years.
Penny Warren
---