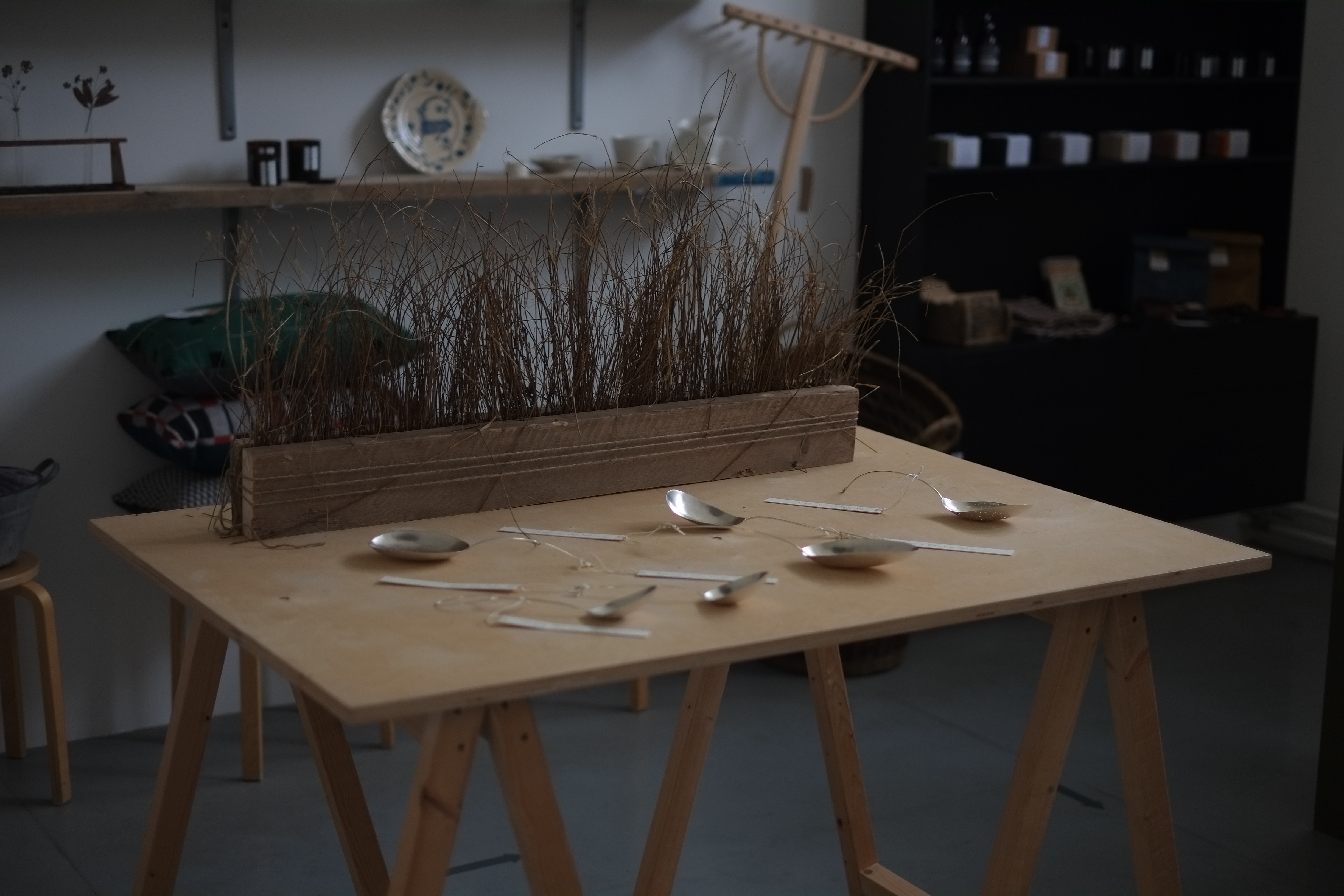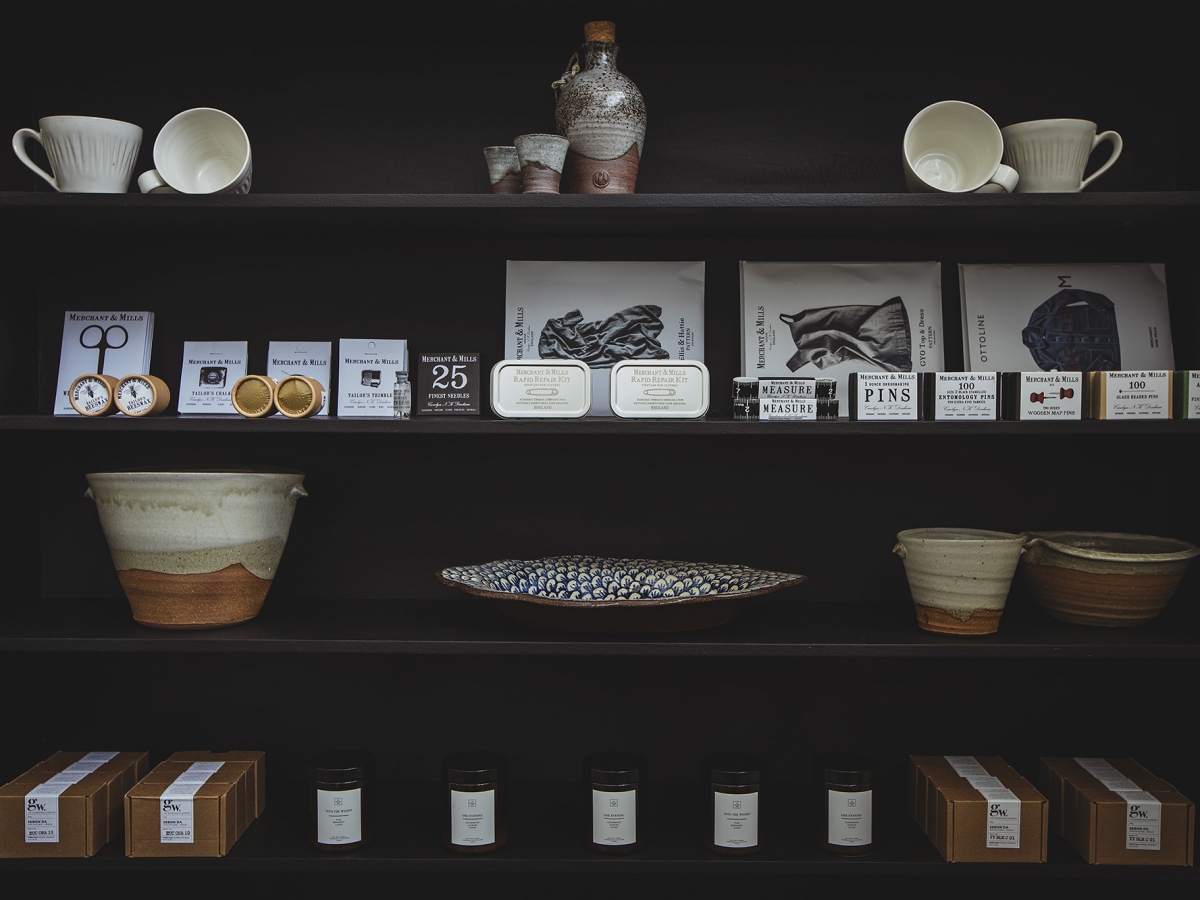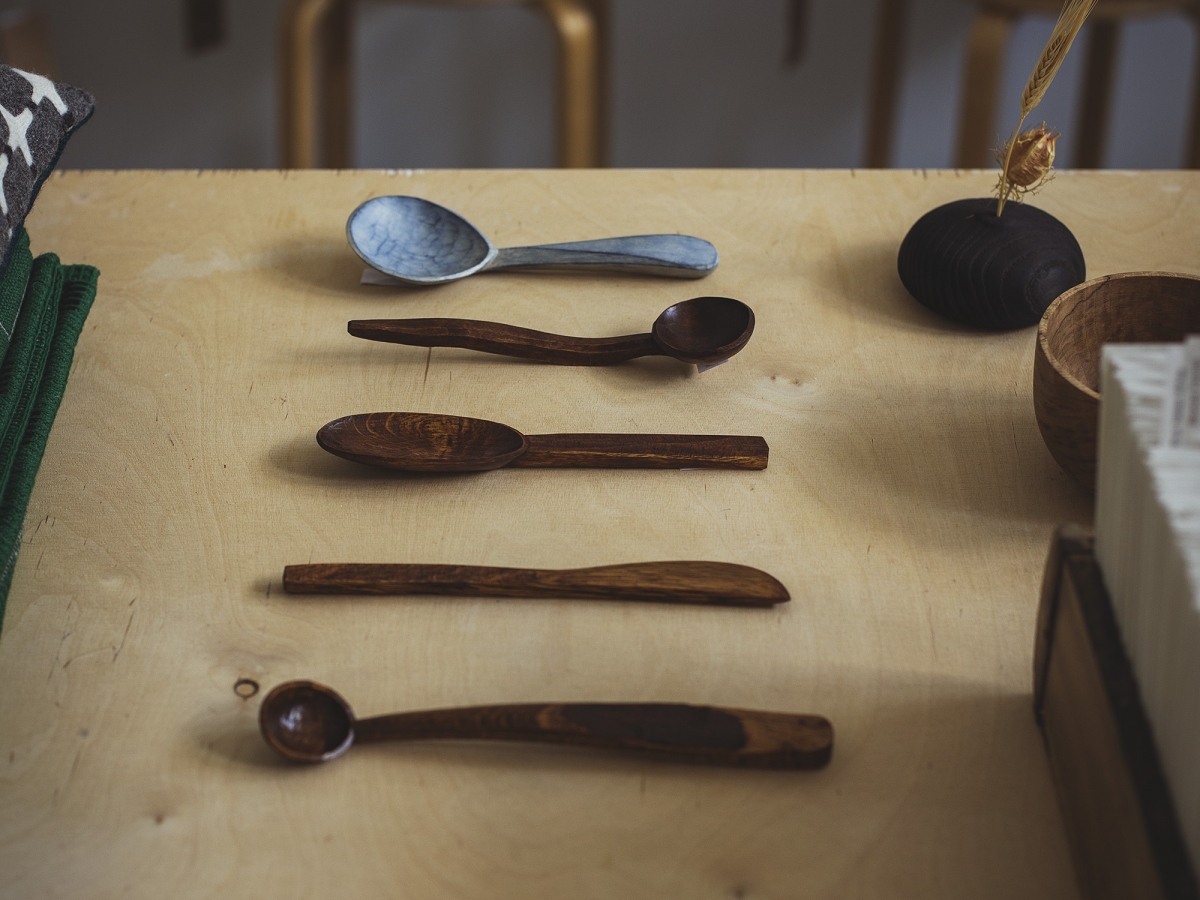 Oriel Myrddin Gallery is situated in a beautiful, Victorian Arts & Crafts building in the market town of Carmarthen, West Wales. Built in 1892, the building was originally home to Carmarthen School of Art and later founded as an art gallery in 1991.
Featured Maker: Helena Emmans
8 January - 12 March 2022
Oriel Myrddin Gallery are delighted to be featuring the exquisitely crafted silver spoons of Scottish artist Helena Emmans. Helena's work offers up a maker's interpretation on the concept of landscape art and the way we choose to depict it. Helena's spoons are inspired by the delicate qualities in nature. Sun-bleached pebbles by the shoreline, gentle swaying grasses in the breeze, simple buds and the clear starry nights on the Isle of Skye where she lives. The organic shapes of the spoons are characterised by little oxidised details on the handles.
Helena Emmans is an artist inspired by her beautiful surrounds on the Isle of Skye. Brought up in Edinburgh, she later graduated from Glasgow School of Art with a B.A Hons from the Embroidered and Woven Textiles Department. Helena moved to the Isle of Skye 22 years ago where she continues to observe and be inspired by the beautiful ever-changing island light.
The aim of Helena's work is to portray the feeling of Skye through an intuitive response to the changing landscape and its colours, watching the changing days and seasons. Rhythms, tides, seasons and shorelines infuse her work. Being within the landscape, feeling the elements while seeing the surroundings change, produces the sense of that moment in all her work.
//
Our ethos is to support, promote and display work by independent makers and small businesses. Through purchasing work from our carefully selected group of makers, we can continue to offer a platform for emerging and established craftspeople.
With an emphasis on functionality, we exhibit a range of ceramics, textiles, basketry, and glass by makers who are at the forefront in their practice.
Note: Our online shop is currently in the middle of being set up.
Photography by Heather Birnie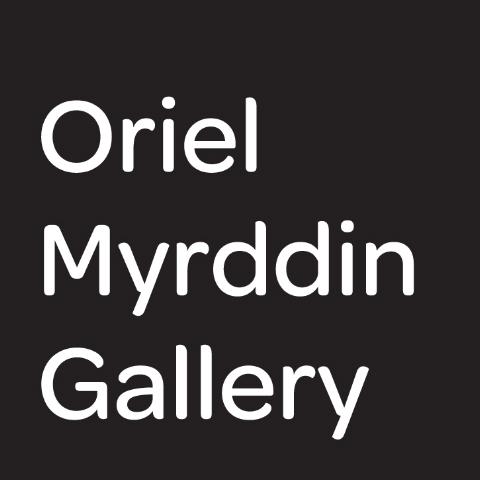 Oriel Myrddin Gallery
---