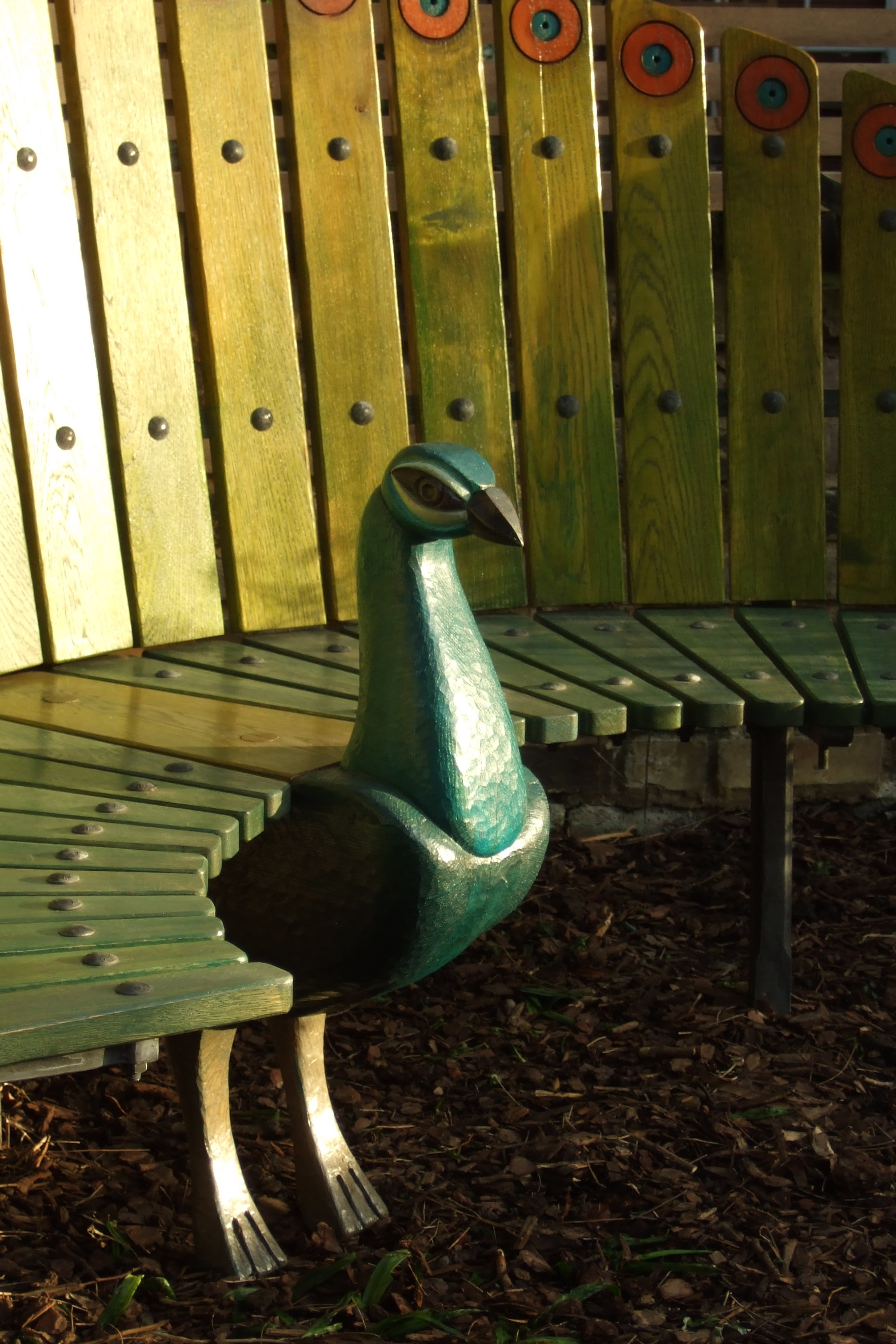 A love for narrative forms is key to my work: I tell stories through wood, drawing on universal fables and folktales, passed down through generations. It is the animal characters that I enjoy most: the cunning fox, who is often outwitted, the wise stork, or the foolish hen.

My workshop is rooted in the heart of the New Forest, where I source my timber for carving. I use gouge chisels, which have been my companions for making for more than 20 years.

Made from New Forest oak, my work is inspired by the 18th century tapestries and prints of a pre-cameral era, with its quirky representation of oversized animals.
I studied Three Dimensional Design at Wolverhampton University, specialising in wood and metalwork. On graduating, I received a Crafts Council Grant to set up my first studio in London where I worked for 12 years. I have exhibited nationally and internationally, and have had work commissioned by a wide range of private, corporate and public clients, including Forestry England and The National Trust. I now live and work in the New Forest, Hampshire. I create a range of fun, animal inspired furniture for both inside and out, including; boxes, benches, seating and tables. The public art commissions I take on involve community workshops, which are an integral part of the artwork I create. This gives the community an important sense of ownership and involvement in the project.
Nicola Henshaw
---