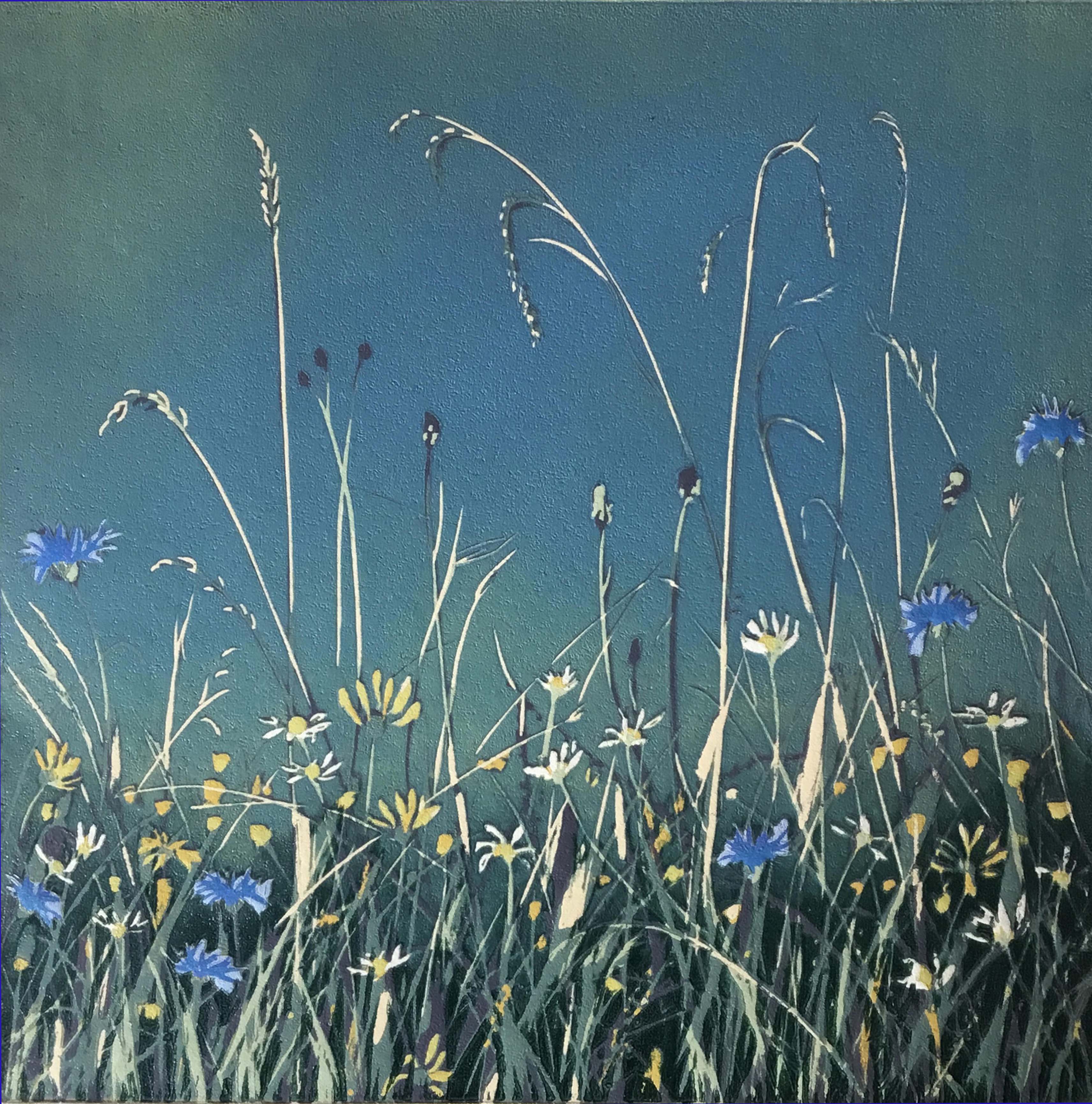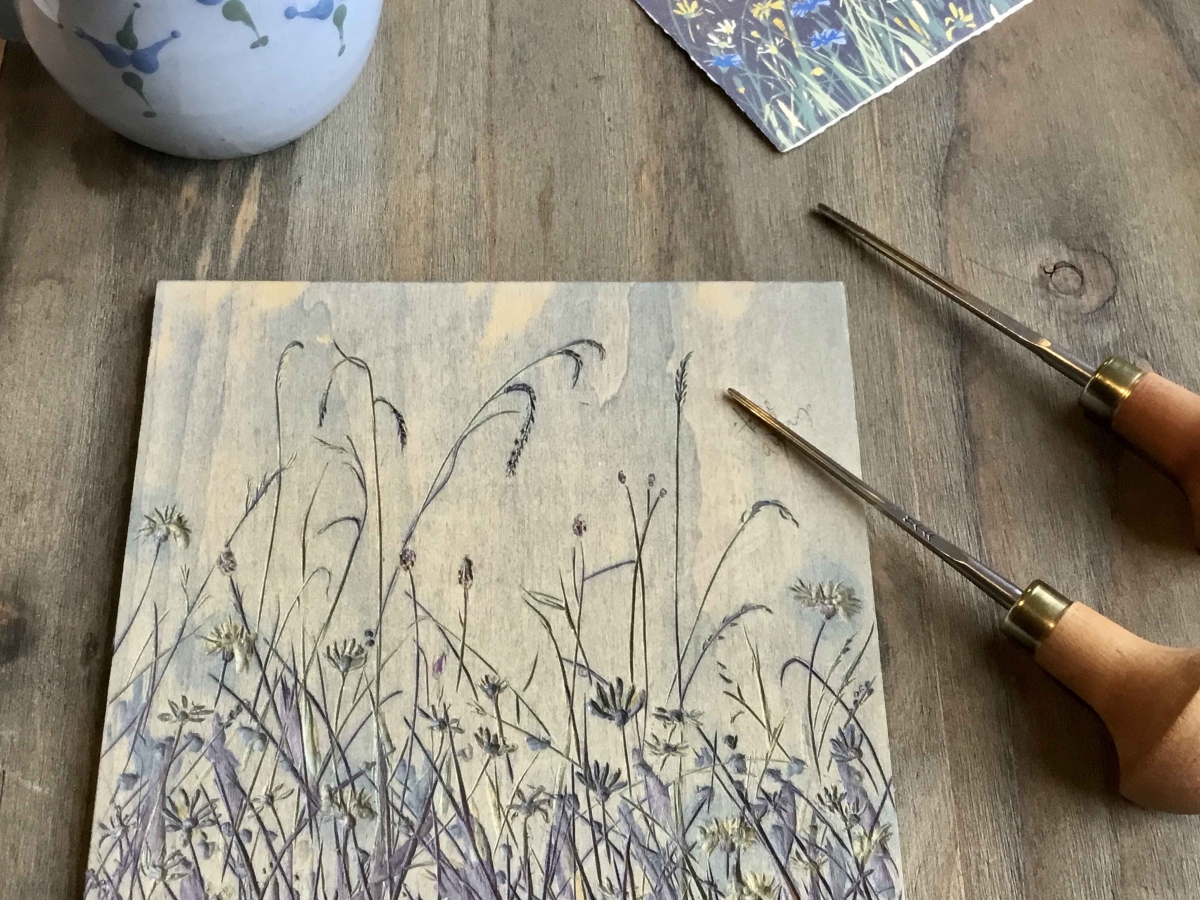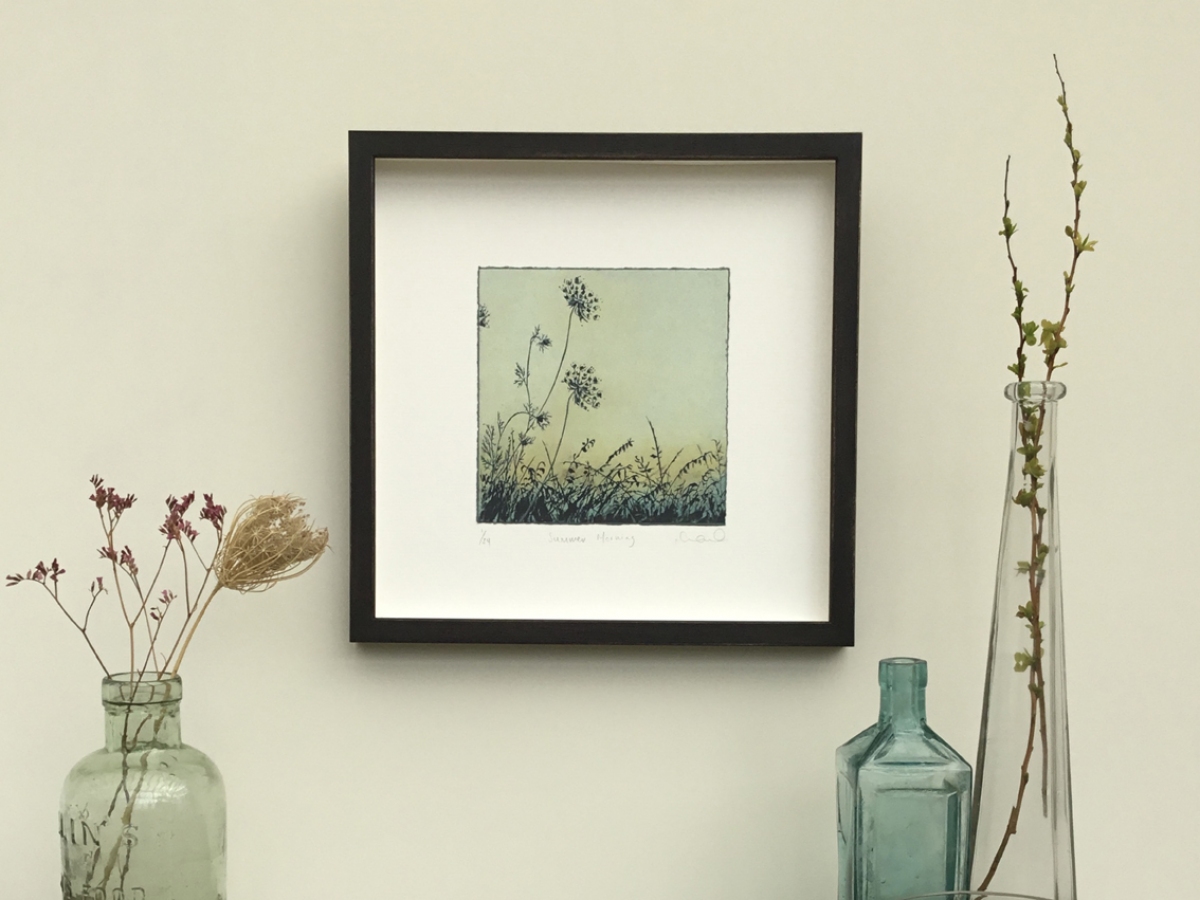 My work as a printmaker is informed and influenced by my training and experience as a silversmith, often using the same tools to transfer the fine skills of etching and engraving precious metals to the printing block to create an image on paper.

My work responds to the love of my surroundings, nature, intricate details noticed and moments captured. A contemplation on ecology and our relationship with our environment.

With a desire to evoke and convey the sense of a place, my prints start as sketches, a found object, a leaf, a stone, a record of the smells of the river, the sound of grasses in the breeze, the fading winter light on a hedgerow.

From my studio in Devon, I make small editions of handmade prints and books. I combine drypoint and woodcut techniques with monoprinting to create a painterly quality to my prints, so each in the edition will vary slightly and be unique.

I studied three dimensional design metals at the University of High Wycombe and then went on to specialize in silversmithing and jewellery at the University of Plymouth. I am a member of the Double Elephant printmaking workshop in Exeter and MAKE Southwest (formerly Devon Guild of Craftsmen).
Niamh Geraghty-Morris
---