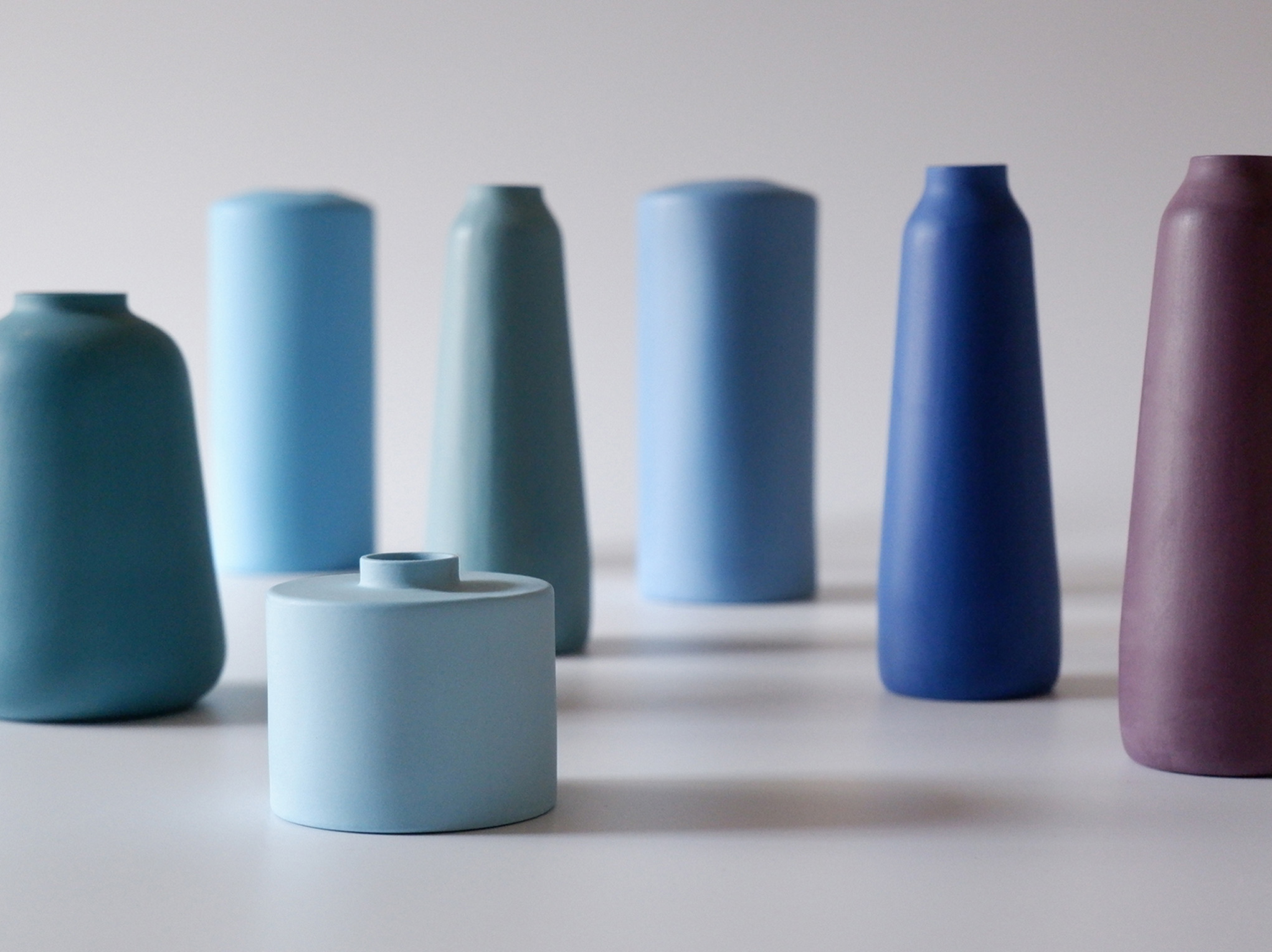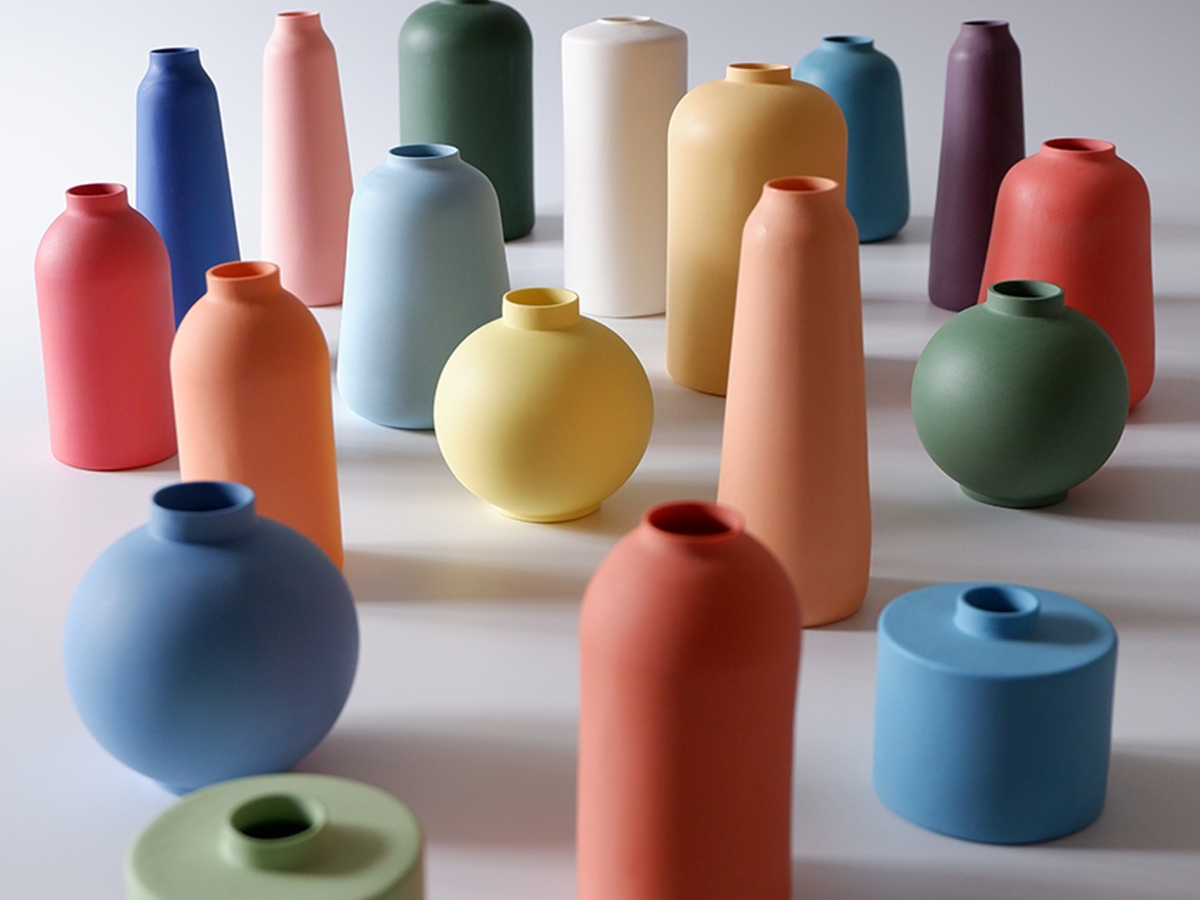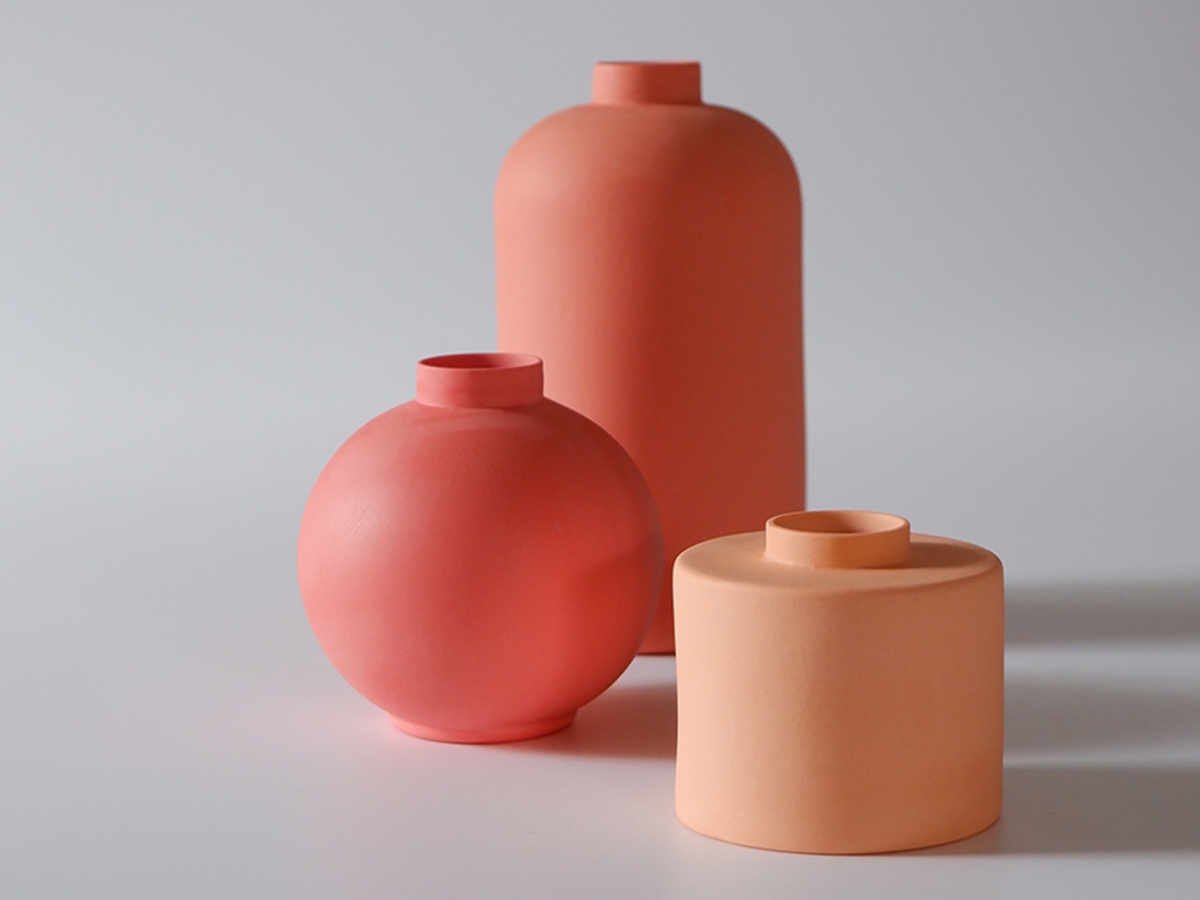 Colourful contemporary ceramics.
After graduating from Nottingham Trent University, with a First Class BA hons in Decorative Arts in 2018, I set up my studio the following year in 2019, then launched by business in 2020 in my home town of Mansfield Woodhouse. I fell in love with ceramics during my degree after trying a range of materials and techniques throughout the three years of the multi-disciplinary course.
I now create colourful contemporary ceramics, primarily by means of Slipcasting.
Slipcasting is usually a technique associated with mass production, my practice mainly consists of mould making and casting. My handmade moulds are filled with stained porcelain slip which I make in house, once cast and dried, the vessels are then single-fired in my kiln to 1260°c. Slipcasting gives me the opportunity to create repetition which is a key theme within my practice.
I have a passion for colour; this shows in my work and is a very important aspect for me within my pieces. I believe colour within interiors can create a fun atmosphere and bring joy to people. My current colour selection includes a wide spectrum of colours; I am also working on triaxial blending techniques to expand my palette even further.
Natalie Bell Ceramics
---