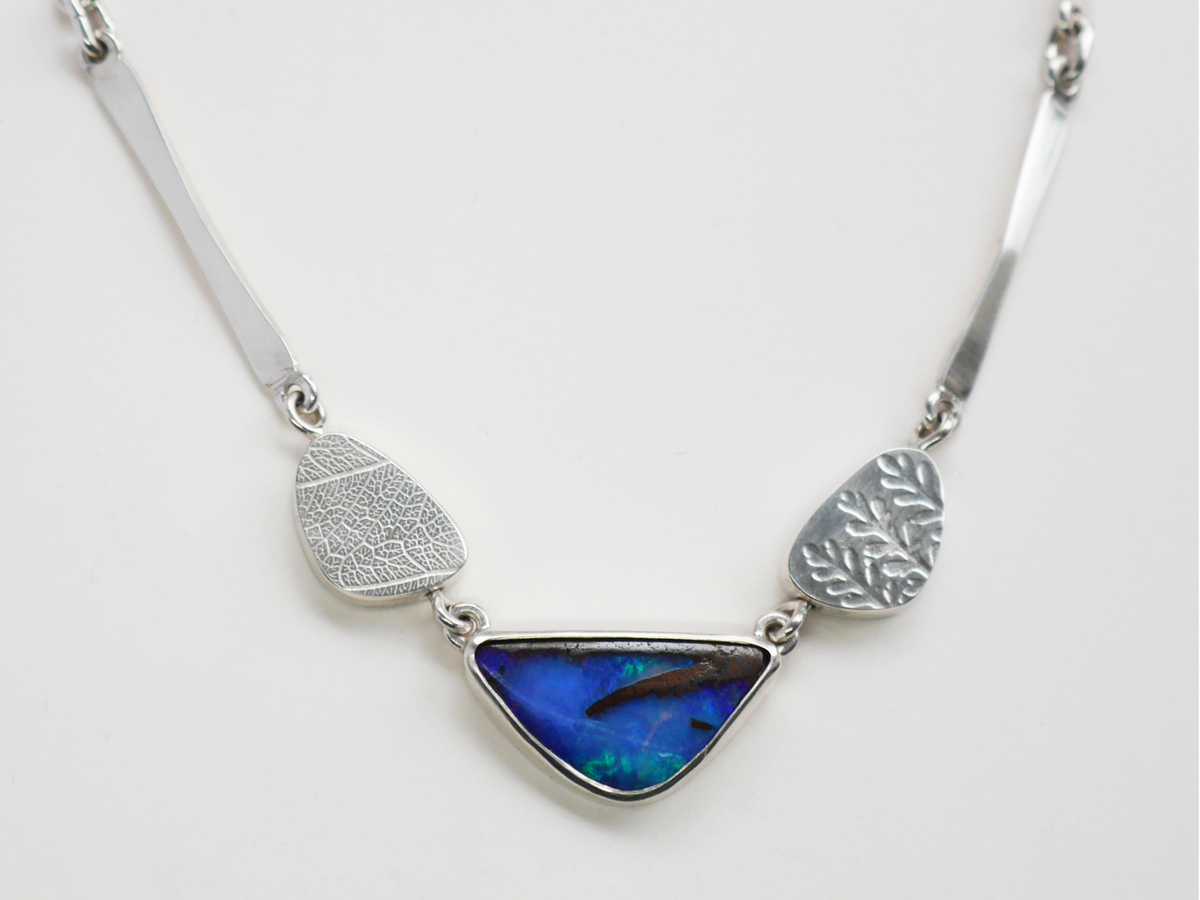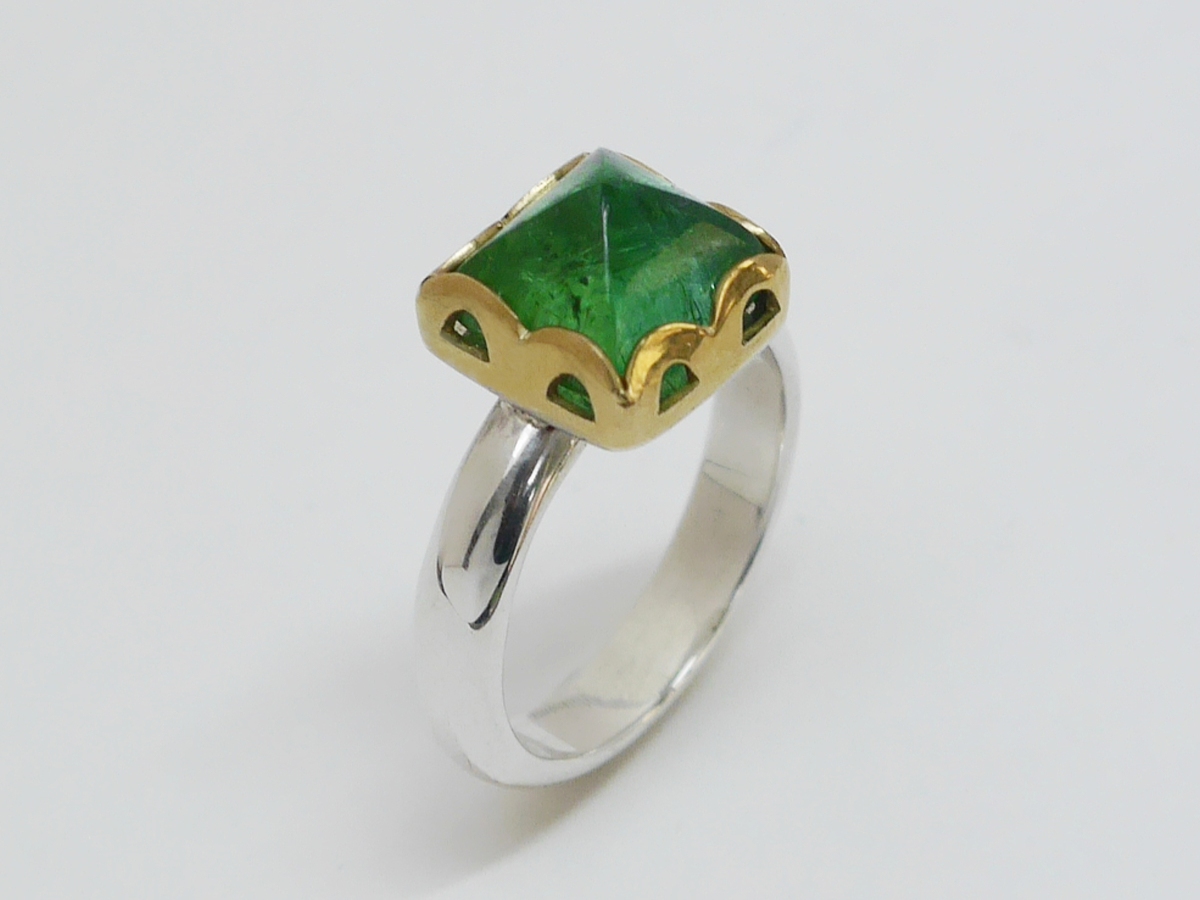 I make bold silver and gold jewellery textured with the imprints from real plants, seeds and flowers and a range of colourful one off gemstone rings.
I have always loved making things and have been making jewellery since I started evening classes aged 14. I knew it was what I wanted to do straight away and can't imagine doing anything else.
I design as I work, allowing the making process to inspire the final design. Many of my designs use real leaves, plants and feathers to imprint natural textures on silver giving my work a 'found' quality- almost as if the pieces were produced by a natural process. I then create 3 dimensional shapes by bending or constructing hollow forms often with a botanical theme to make bold but wearable jewellery. I particularly like the contrasting textures of different plants which I combine in one piece of jewellery and complement with touches of 18 carat recycled gold. I am continually inspired by the natural world and am always adding new designs to my collections.
I also make unique semi- precious stone rings, many with individually hand- pierced settings. I love to collect unusual and colourful stones and am currently enjoying seeking out opals in all their incredible variety. I am happy to make rings to order with different stone combinations.
For the last 20 years I have worked in Brighton at Rose Hill Workshop, a fantastic group studio with a wide variety of makers. Everything in my range is made by hand by me and I sell through high quality craft fairs and shops and galleries around the UK.
Naomi James
---