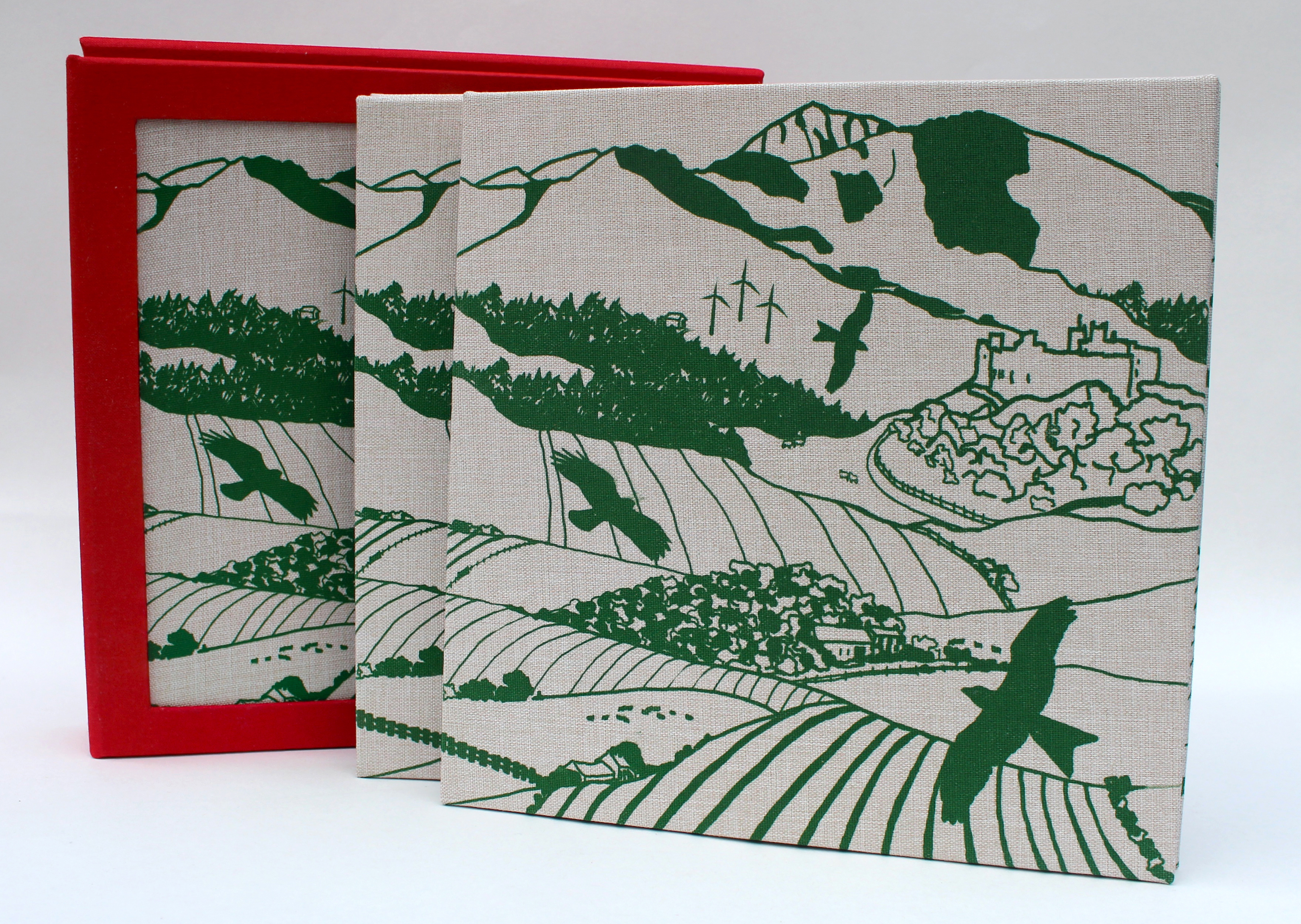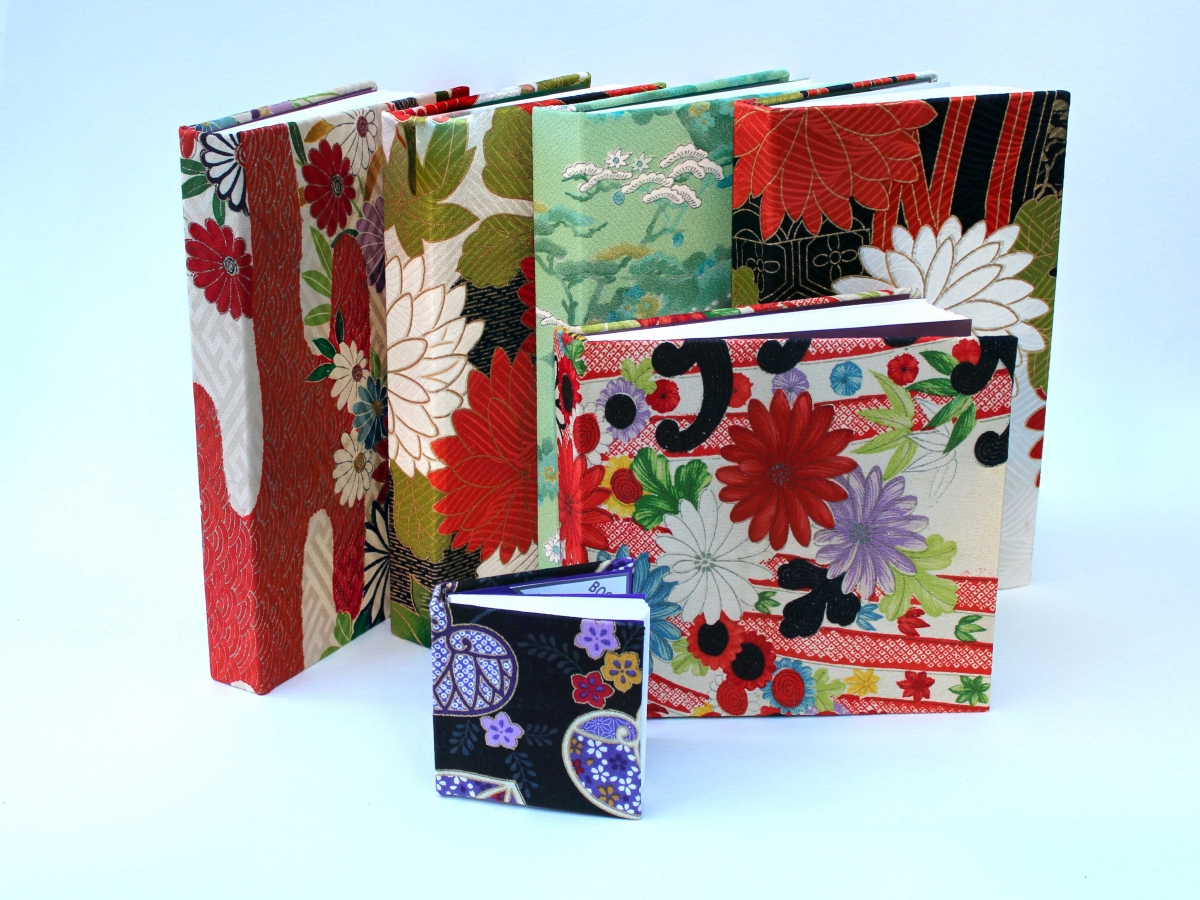 Carole makes sketchbooks, notebooks and journals from her studio in West Wales.
Carole designs silkscreens to print her own colourful, papers or book cloth, from which she makes the covers. Many of the designs are inspired by the Welsh countryside, featuring the local flora and fauna. Each layer of colour requires a separate screen which is then printed separately. Some designs have 3 or 4 layers of different colours making a wide variety of colour options available for each design.
Carole also uses fabrics from around the world and repurposed household objects for other unusual books. Remnants from Japanese kimonos have recently inspired a series of tall portrait format journals. Kimono fabric was traditionally printed on narrow strips of fabric which were then pieced together to create garments: this dictates the width of fabric available to wrap around a book and therefore its shape and size.
All the books are all filled with hand stitched quality paper pages, cut and sewn into a variety of different formats. Decorative stitching, pockets, page markers and smart endpapers complete each book.
Recent commissions include 2 concertina books enclosed in a portfolio case for Wales Week.The books are currently are travelling around Wales, visiting a range of Welsh artists, who are filling the sketchbooks with their own drawings, sketches and paintings.The sketchbooks will be displayed at Wales Week London's annual Exhibition of Contemporary Welsh Art,at the London Welsh Centre (Friday 18th - Sunday 20th February 2022).
Carole enjoys teaching the craft of bookbinding and is always ready to take on commissions for special books.
Nant Designs
---