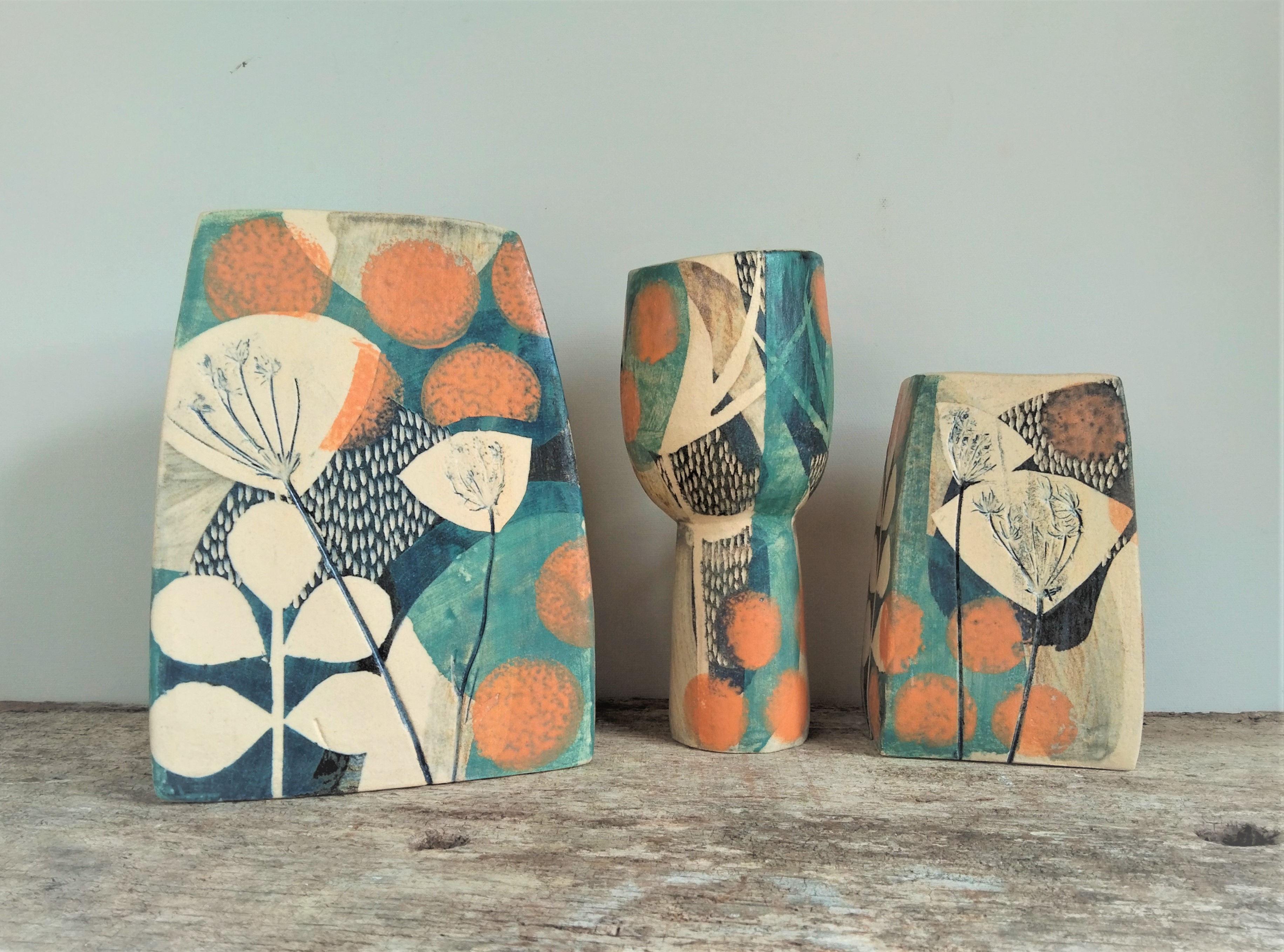 I create unique handbuilt ceramics based on the vessel from my studio in SW France.
Inspired by the plants of the hedgerows and forests that surround my studio I create handbuilt ceramics based on the vessel. My intention is to create items that celebrate the natural world. Forms are kept simple so that the surfaces can be embelished with plant and flower motifs.
Vases, bottles, platters and chalices are all built by hand in a white stoneware and then decorated with coloured slips before firing to 1260°c.
My work is held in many collections throughout the world and I live and work in SW France.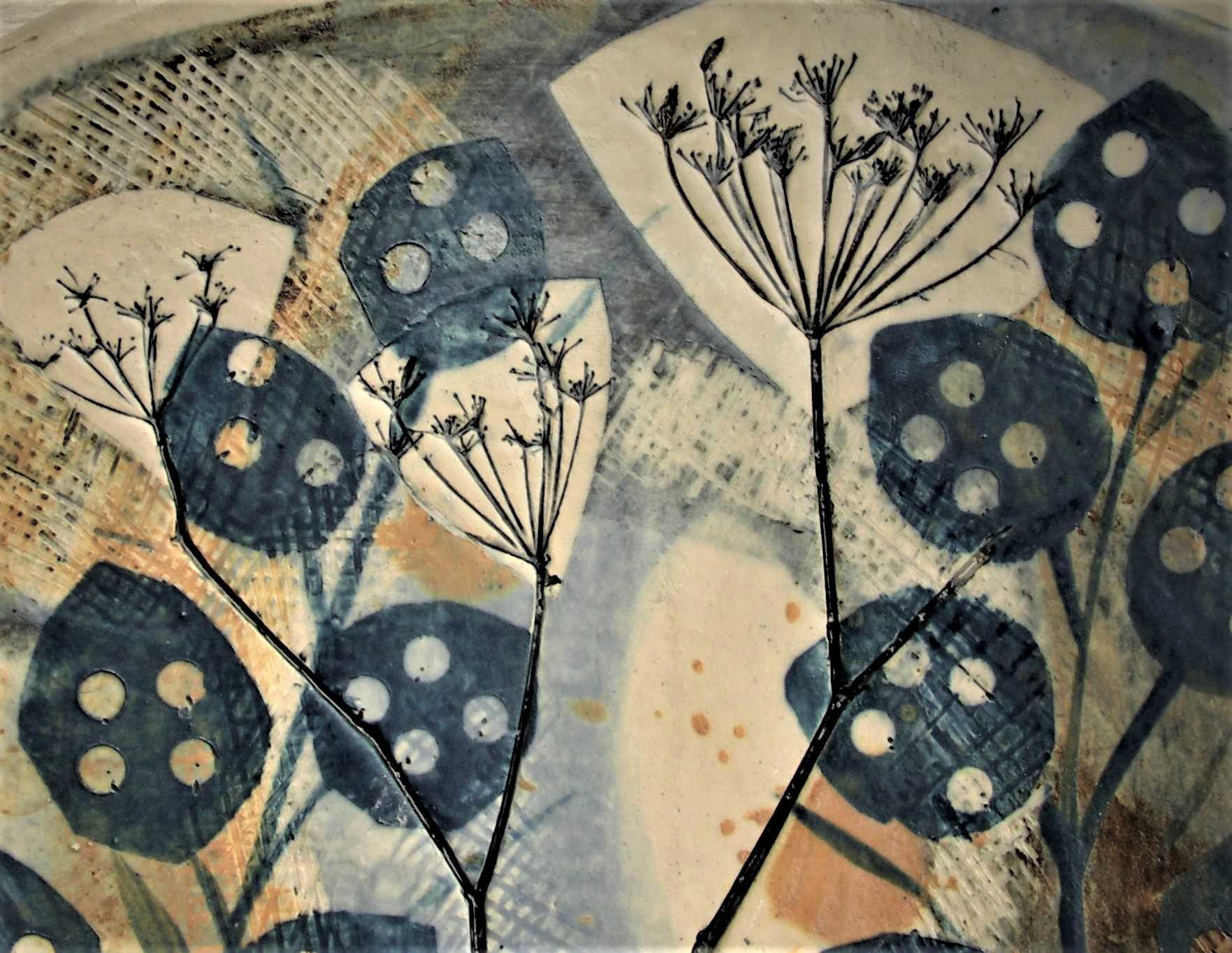 Mollie Brotherton Ceramics
---