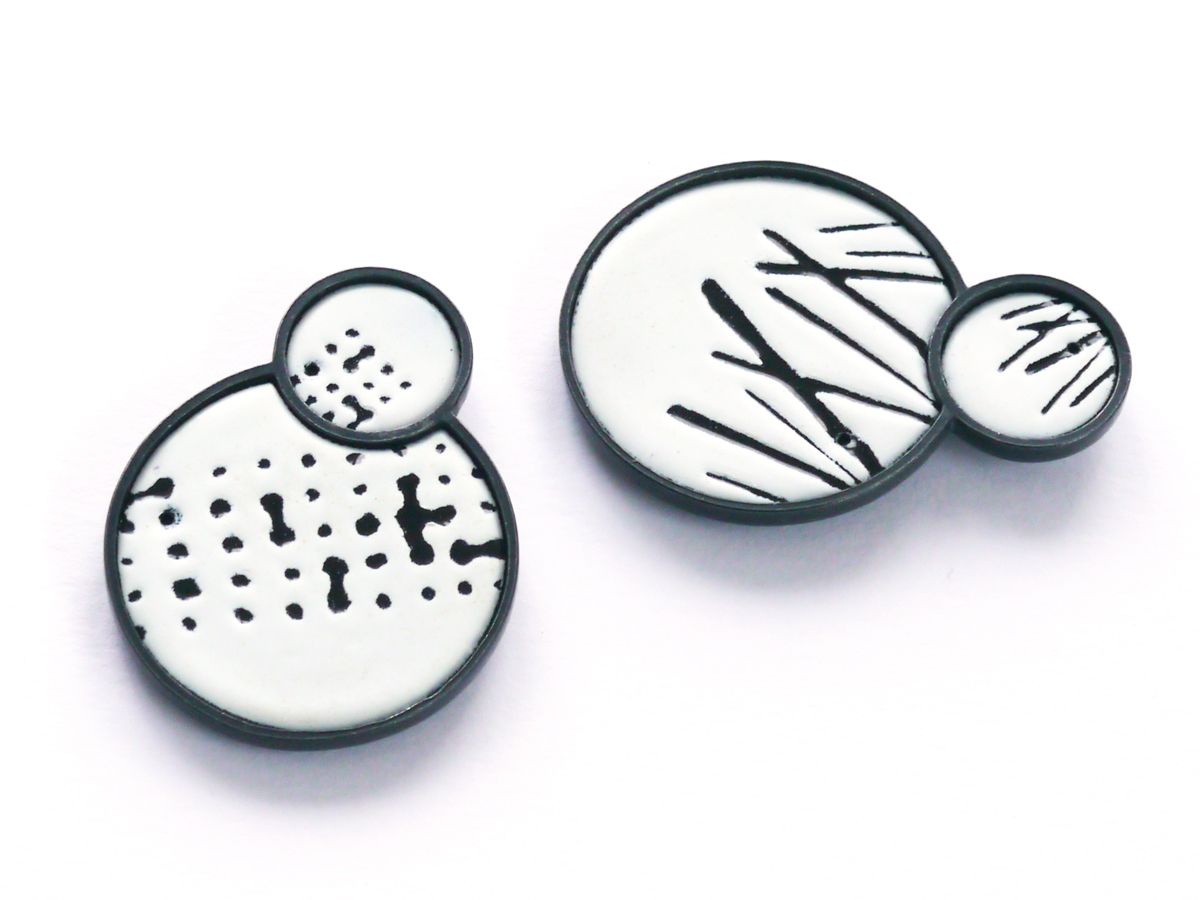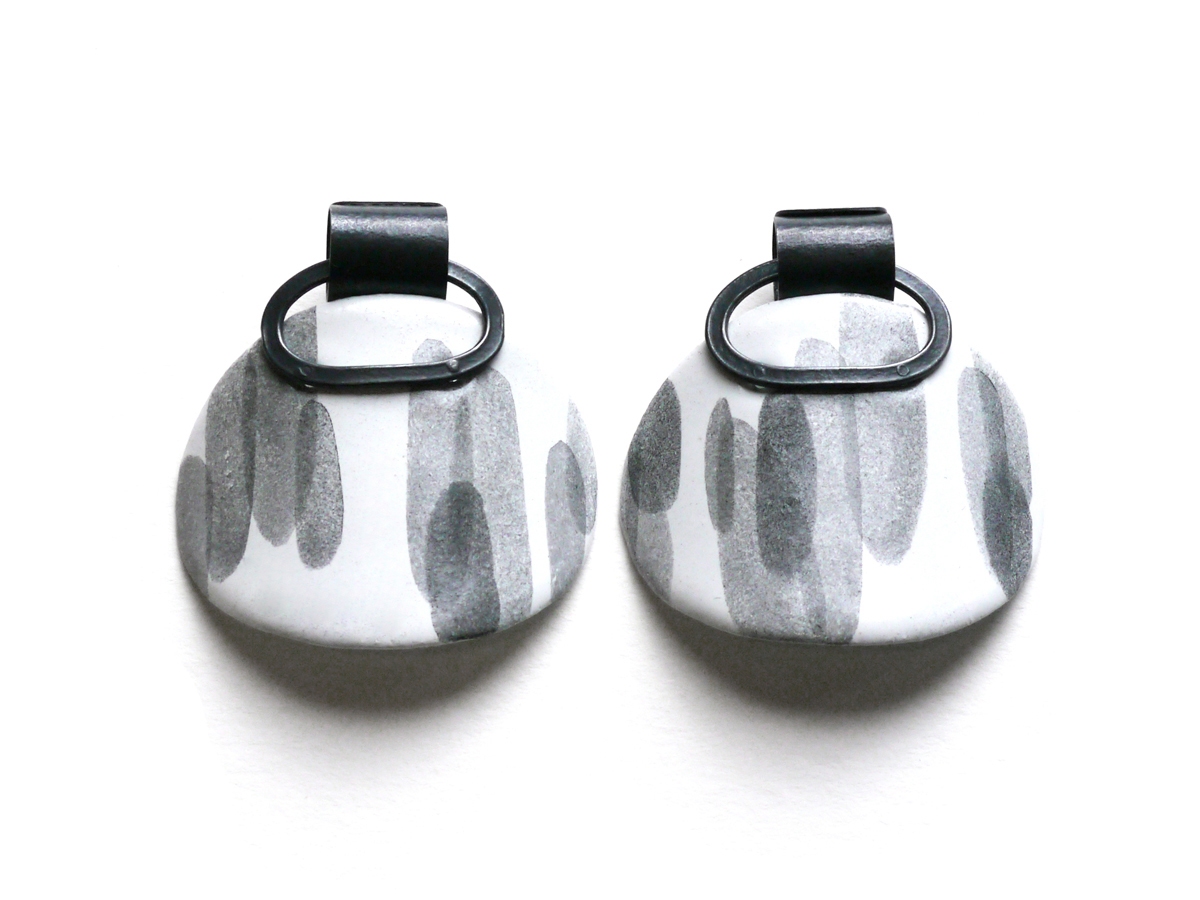 Mizuki is an award winning contemporary jewellery artist, living and working in Worcestershire having graduated from Hereford College of Arts.

Prior to jewellery making, she spends time building ideas and designs in her sketch books and making paper samples. Practicing in mark-making and playing with paper gives her simple yet delicate sculptural design ideas in her jewellery making.

Mark-making is a simple practice of different lines, dots, patterns, and textures. These marks are sometimes collected from random drawings from her sketch books, the photographs she has taken or marks she found in daily life. She enjoys this practice in enamelling as it is both controllable and non-controllable on the enamelled surface, which also differs from the firing time and kiln temperature.

Oxidised black silver fastenings for each enamelled element are carefully designed and handmade by Mizuki, the black lines cast like shadows parallel with the scratched enamel marks.

Playing with paper is the ideal practice for her to nurture existing ideas to go further or even getting new ideas without technical barriers and difficulties in her finishing materials. Once a jewellery piece is made or during its process of making, it also feeds her inspiration to get and grow new ideas for the next project.
Mizuki Takahashi
---