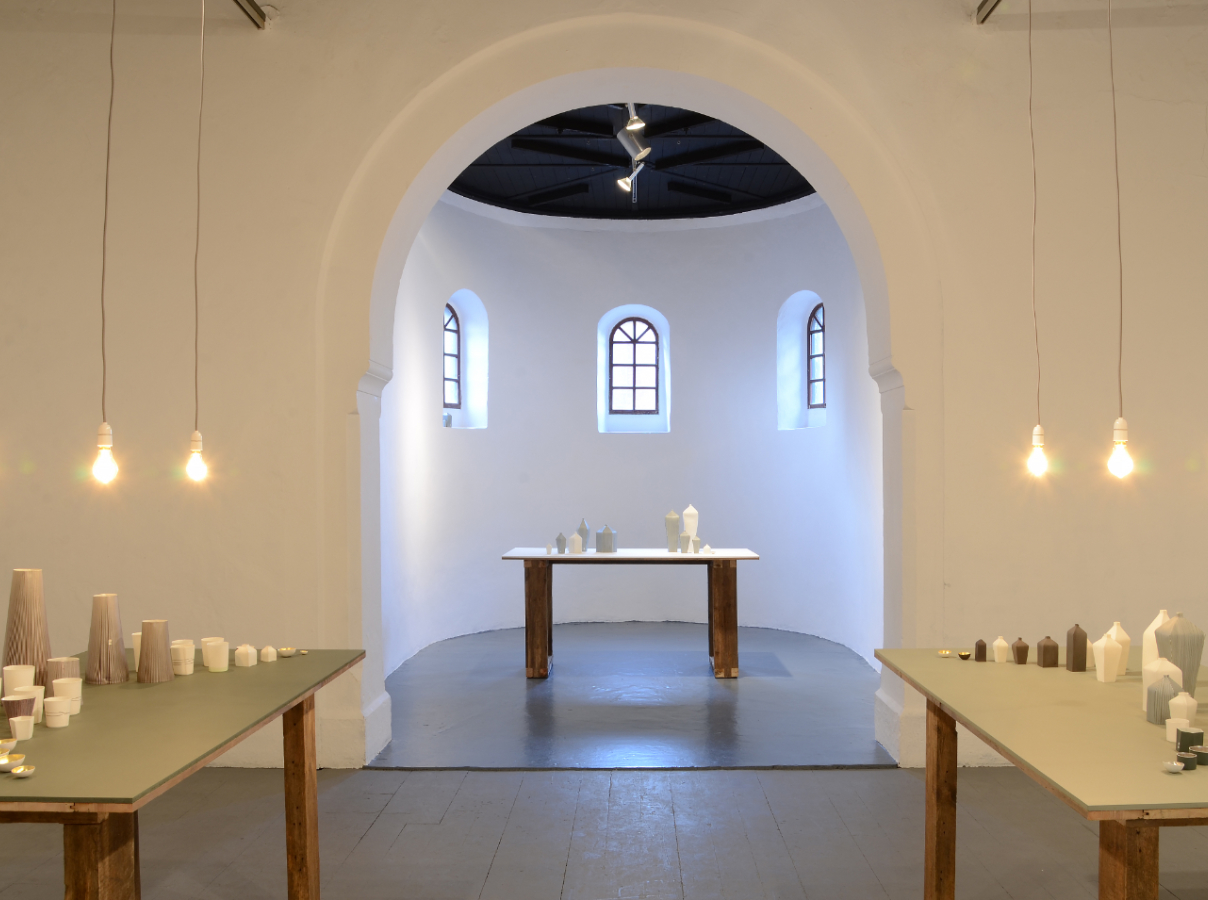 Mission Gallery is a unique, architecturally beautiful space. The building is a rich resource for the local and wider community; providing artists at all levels and experience opportunities to display and make work while developing our audiences enjoyment, understanding and knowledge of art and craft.

Founded by artists in 1977 as 'Swansea Arts Workshop Gallery', Mission Gallery has since developed a national and international reputation for presenting dynamic and distinctive programming, showing ambitious, diverse work by established and emerging artists and makers from Wales and beyond. Alongside its exhibitions, Mission Gallery has a thriving Learning and Participation Programme aimed at all ages and abilities, and retail shop.

Housed in a Grade II listed building in Swansea's Maritime Quarter, Mission Gallery is governed by a voluntary board of directors, the management, programming and running is maintained by a small and dedicated team of staff and volunteers.

Mission Gallery is a revenue funded client of the Arts Council of Wales.

Image: Shifting Lines by Justine Allison, part of The Language of Clay, a national touring exhibition initiative.

---

Mae Oriel Mission yn un o'r llefydd mwyaf ysbrydoledig yng Nghymru am Gelfyddydau cyfoes. Gwagle unigryw, sydd yn bensaernïol brydferth, adeilad sydd yn adnodd cyfoethog i'r gymuned leol ac ehangach yn darparu cyfleoedd arddangos i artistiaid ar bob lefel a phrofiad, wrth ddatblygu mwynhad, deallusrwydd a gwybodaeth celf ein cynulleidfaoedd.

Wedi ei ddechrau gan artistiaid yn 1977 fel 'Oriel Gweithdy Gelf Abertawe', mae Oriel Mission ers hynny wedi datblygu enw da'n genedlaethol a rhyngwladol am arddangos rhaglen ddeinamig a gwahanredol artistiaid o Gymru ac ymhellach. Ynghyd ag arddangosfeydd, mae gan Oriel Mission Raglen Addysg a Chyfrannu ffyniol sydd yn targedu pob oedran a gallu, a shop masnach.

Wedi ei leoli mewn adeilad hanesyddol Gradd ll yn Ardal Forol Abertawe, fe'i rheolir gan fwrdd gwirfoddol o gyfarwyddwyr, a'i rhedeg gan dîm staff bach.

Mae Oriel Mission yn gleient refeniw i Gyngor Celfyddydau Cymru.

Delwedd: Llinellau Newidiol gan Justine Allison, rhan o Iaith Clai, arddangosfa deithiol cenedlaethol.
Mission Gallery
---