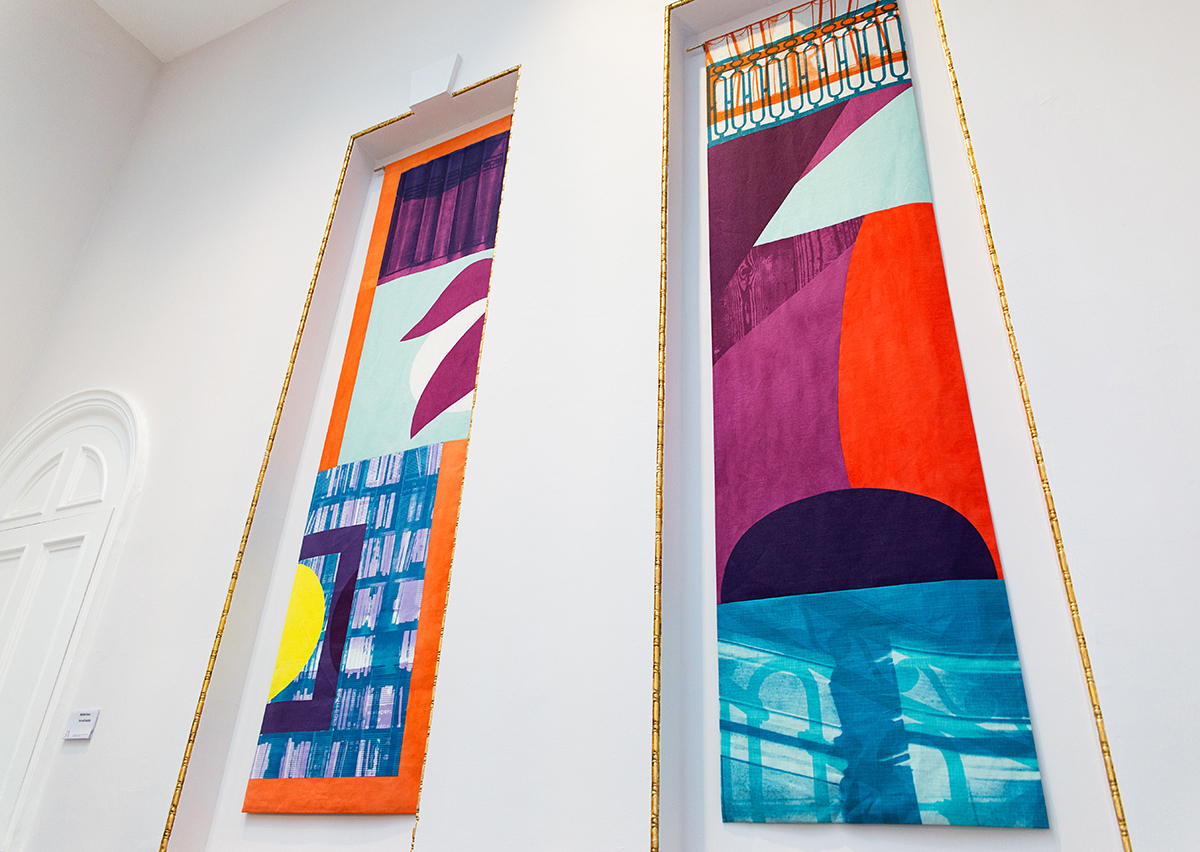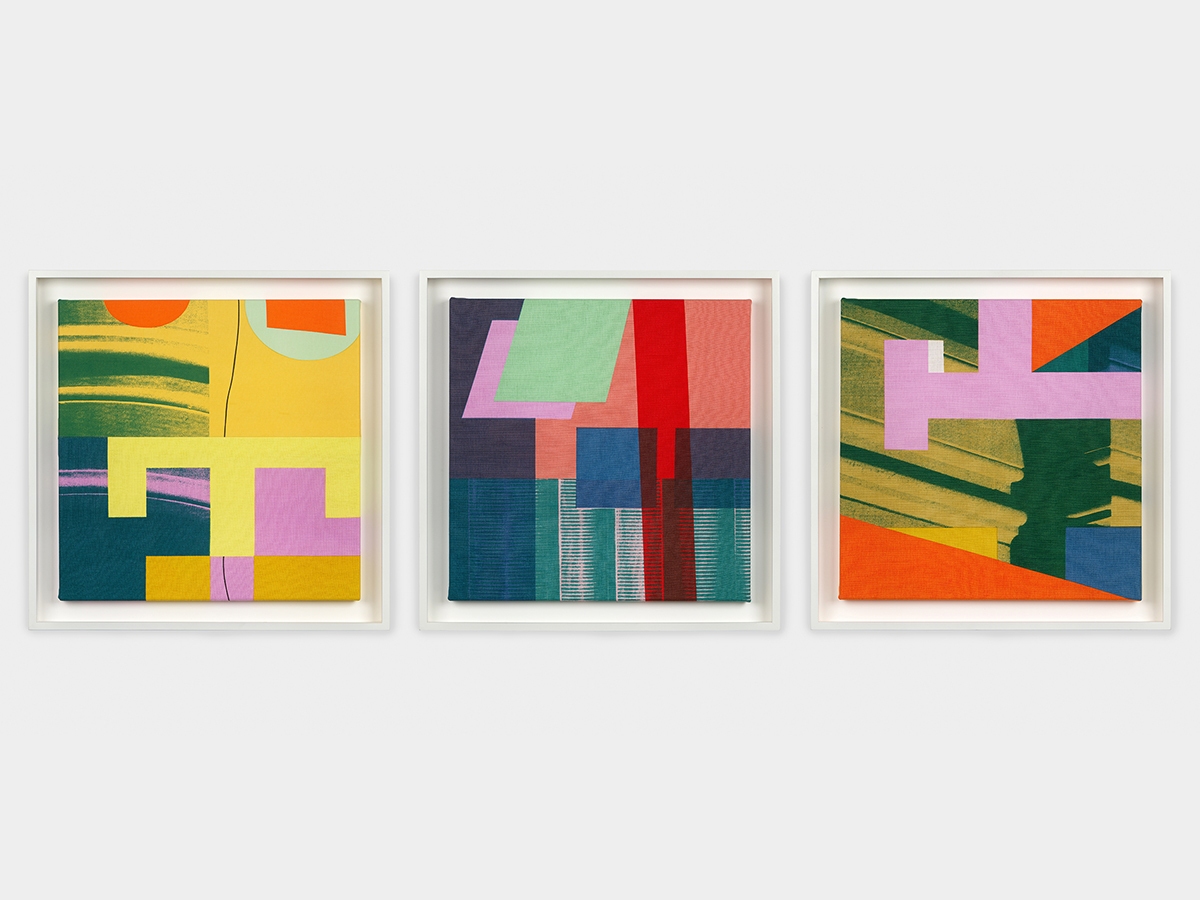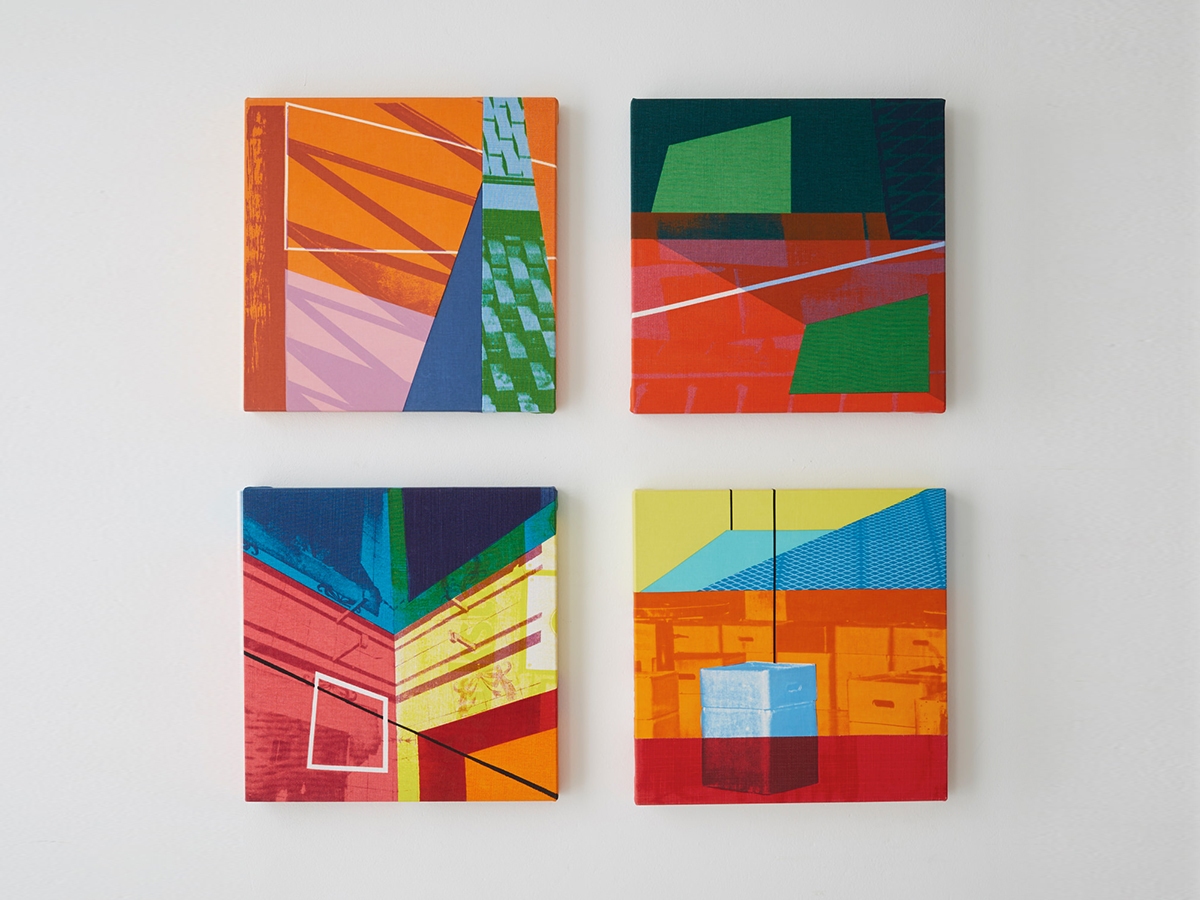 Michelle House is an artist and designer with a strong graphic eye and a talent for bold uplifting colour combinations. She makes vibrant and unique printed and painted textile artworks that incorporate her photographs of found patterns, geometry and architecture.
She has been working with textiles and print for over twenty years creating colourful, abstract hand-printed textile artworks for exhibitions and commissions.
However her connection to textiles started much earlier. Whilst young she would regularly watch her mother cutting and sewing fabric, creating items of clothing including costumes for school plays, her sister's ballet tutus and school uniforms, along with curtains and cushions. With a love of textiles instilled at an early age she later went on to study for a textile degree at Goldsmiths College.
House's hand-printed textiles are one-off pieces and go through several processes, including steaming and washing. Her compositions combine flat areas of colour with patterned graphic areas of print. Using screen-printing, painting, photography and hand-cut stencils, she layers dyes and pigments on combinations of textured fabrics with a skilful use of colour, using texture to hint at architectural surfaces.
Architecture is a constant source of inspiration, the recent 'Plan Series' of artworks was inspired by the footprint of a building, plans, architectural details, geometric forms of structures and the voids in between: the spaces we inhabit, have left behind and pass through.
As well as printing and painting unique wall-hangings and stretched textile artworks, Michelle designs limited edition giclée prints on paper (which incorporate her drawings and photography in the form of original digital artworks) and collage artworks made using textiles, print and paper. She also has a range of greetings cards based on her prints and hand-prints colourful tea towels.
Collections and commissions include: Paintings in Hospitals, Peter Jones department store, Hove Polyclinic (South Downs NHS Trust) and more recently The British Academy (on the recommendation of Sir Nicholas Goodison).
Exhibitions include Collect with Contemporary Applied Arts (CAA) at the Saatchi Gallery and virtually with Design Nation in 2021, RWA 167 Annual Open, solo Bankfield Museum, Gallerie Handwerk Munich, Folkstone Triennial, Dulwich Picture Gallery and Museum Rijswijk in the Netherlands.
She has been a member of the CAA gallery for around twenty years, she is also a member of the 62 Group and a Fellow of Design-Nation where she has been a member for many years.

Michelle House
---