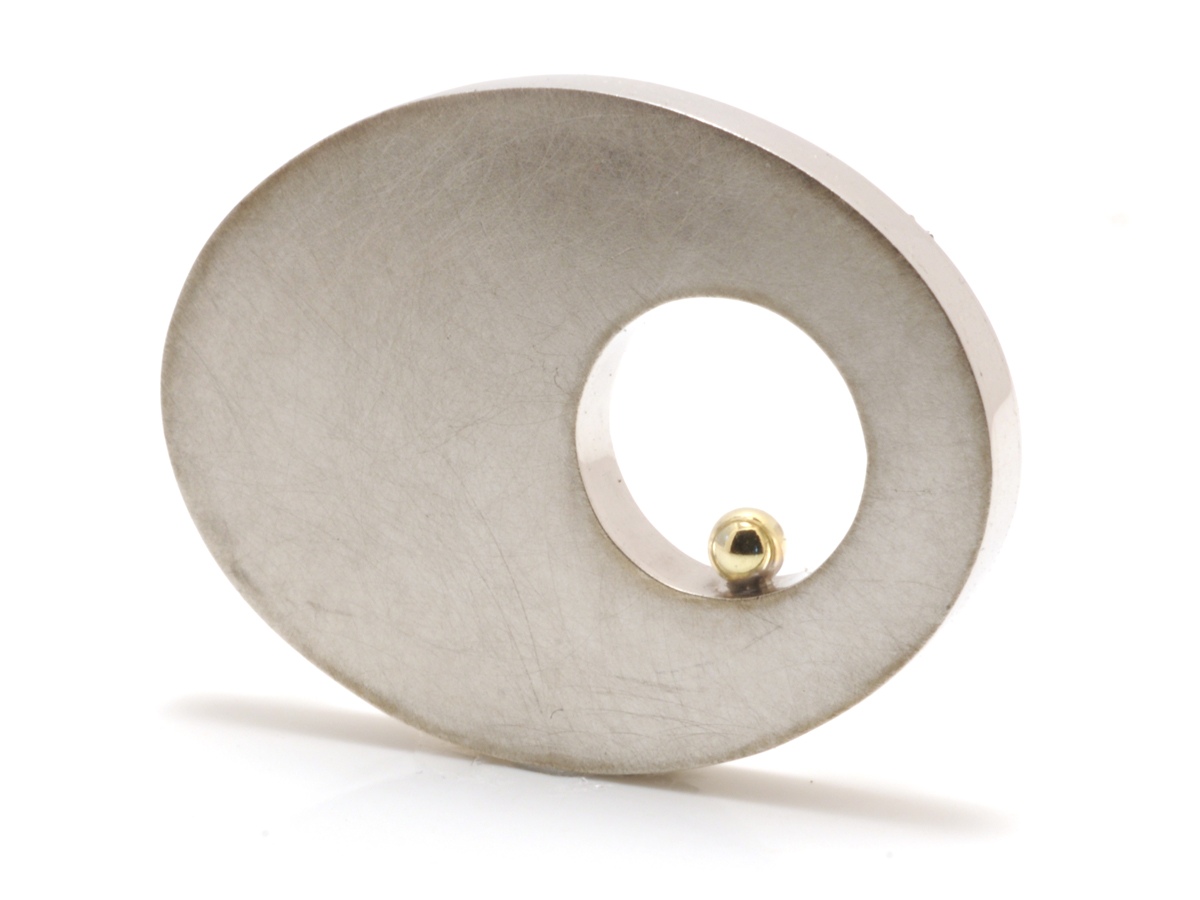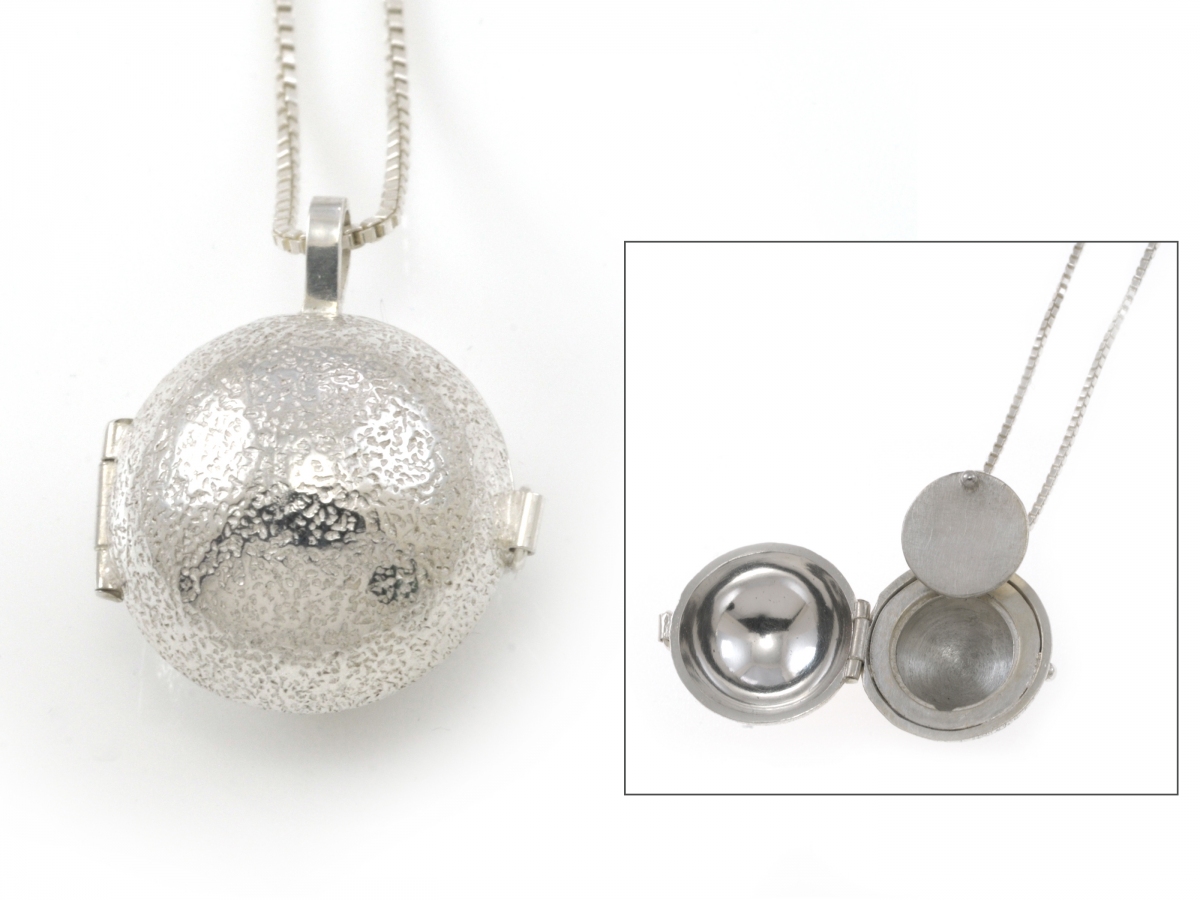 I make modernist jewellery in silver and gold, sometimes using gemstones as well. I really like a circle - it is a perfect shape and I love exploring all the possibilities!

My jewellery is available at fairs, exhibitions, galleries and online. I combine my studio practice with teaching jewellery and published my first book about jewellery making in 2021. I have been a full time jeweller since 2007.
I make my jewellery at my studio in Reading, Berkshire, where I've been working for more than 15 years. From January 2010 to December 2011, I was Jeweller in Residence at South Hill Park Arts Centre in Bracknell.
I'm a big fan of abstract expressionism and minimalism, so work by early modern artists inspire my jewellery making. I also find inspiration from the shapes and clean lines in the work of early modern sculptors. Closer to home, though, my whole family is artistic so I can also see creativity in my sister's knitting or my mom's painting or my grandmother's tapestries. I love how you can give the same material to a hundred people to make something and they will all come up with something totally different.
My signature style rotates around simple shapes such as circles, spheres and ovals. I like the perfection and simplicity of a circle. A circle is a minimal shape – it encloses the maximum amount of space with the minimum circumference – which makes it a very neat, efficient shape. In my jewellery designs, the gold (or sometimes silver) sphere provides a sense of tension or playfulness by balancing on the curve or peeking out from behind the silver. I am currently expanding my range of circular and spherical modern lockets.
Using traditional methods, I make necklaces, pendants, earrings, brooches, rings and cufflinks with clean lines and modernist styles. I use sterling silver, argentium silver and 18ct yellow gold.
My book, Silver Jewellery Making, which I wrote with fellow jeweller Janet Richardson, was published on 1 February 2021 and is available at Amazon, Waterstones, Blackwells and lots of other bookshops. I also teach jewellery making in Oxfordshire and Berkshire.
Machi de Waard Jewellery
---