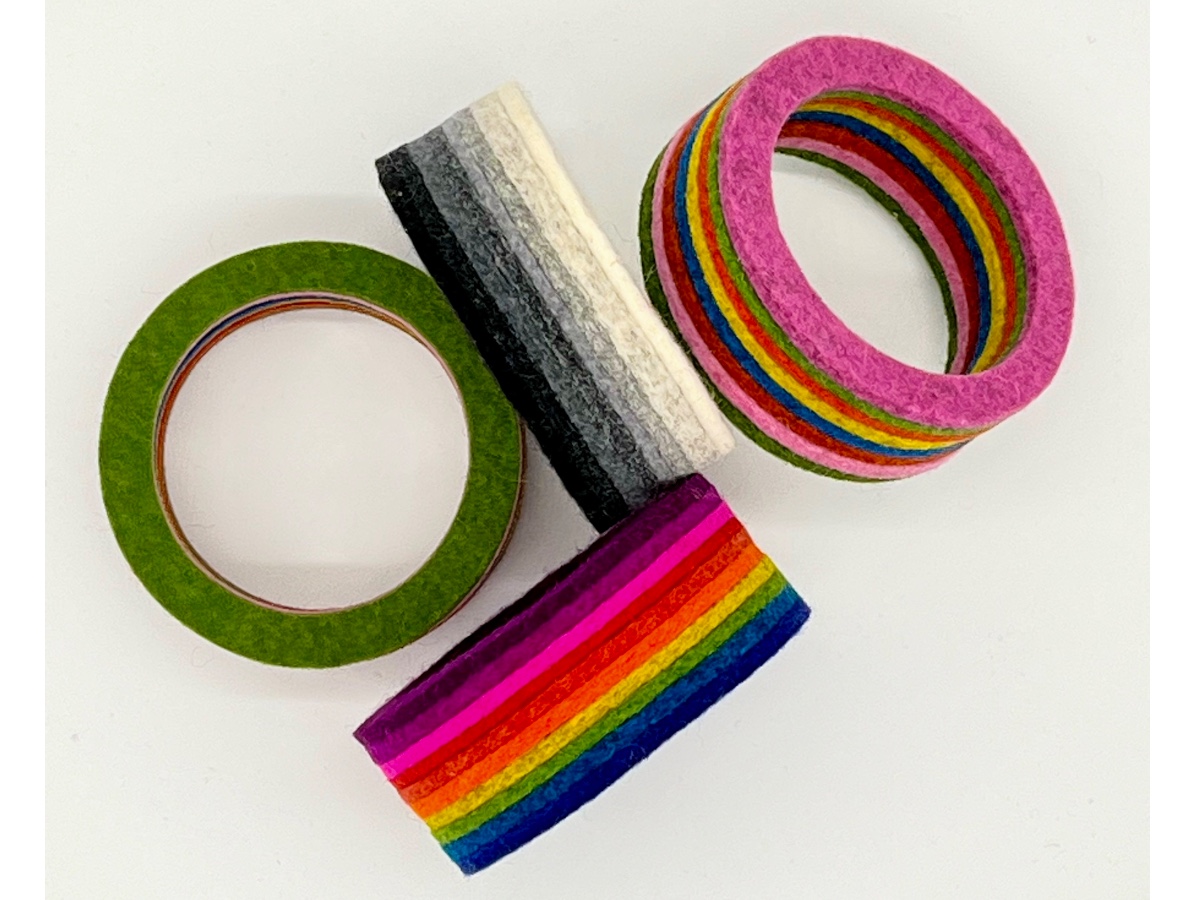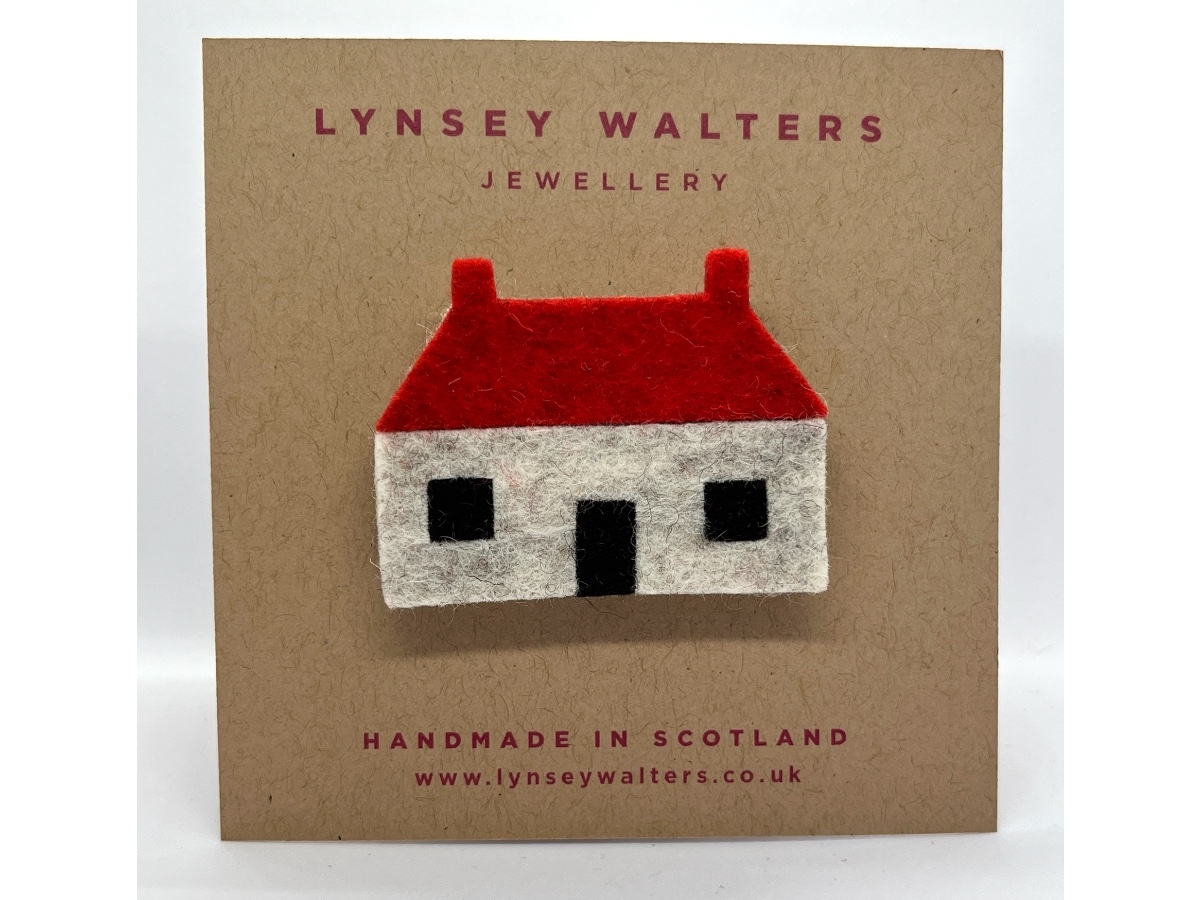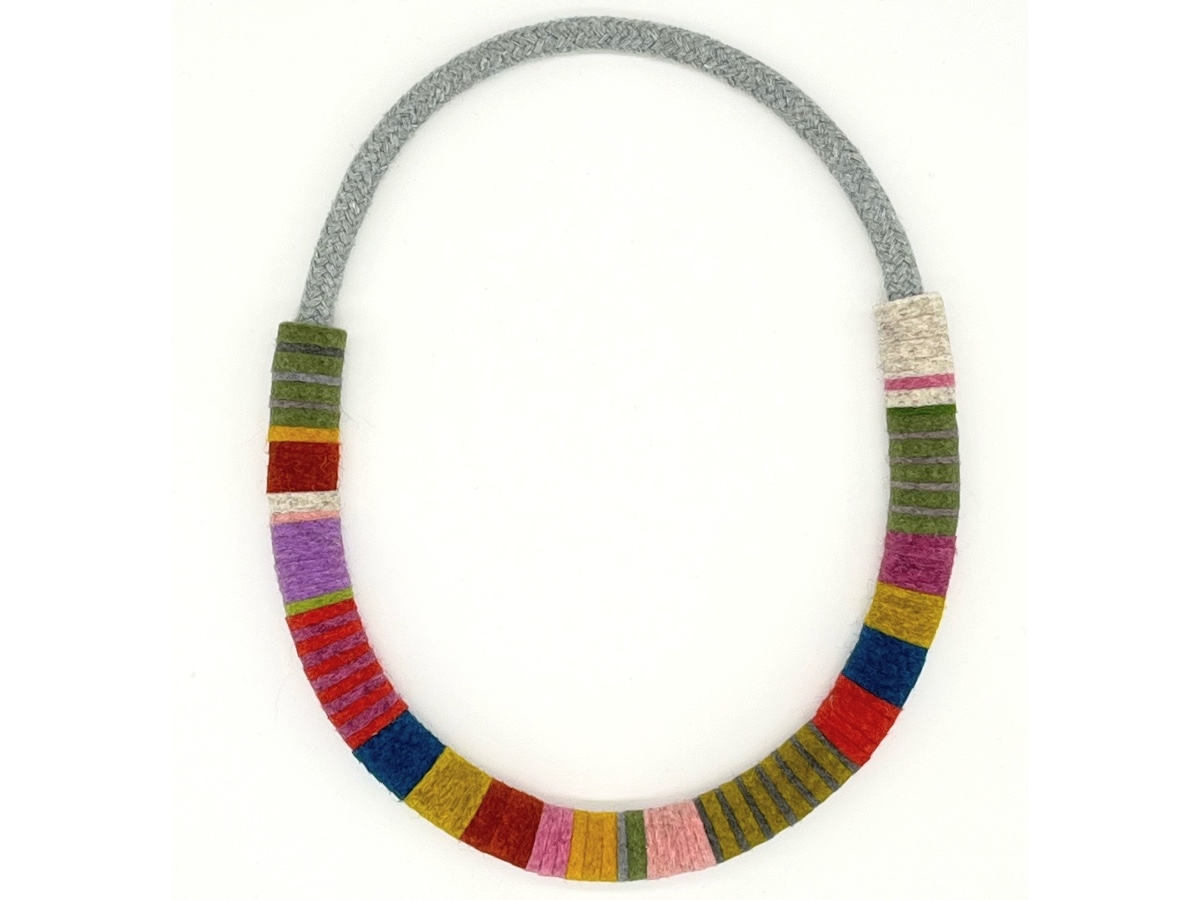 I have been in business for 22 years making textile accessories. My practice now focuses on jewellery and scarves. I make all of the pieces myself in my studio at home in Fife, Scotland.
My work combines handmade & industrial merino wool felt. My Jewellery is bright bold and easy to wear. My true love is colour.
Lynsey Walters
After gaining a 1st class BA (Hons) in Printed textiles Lynsey went on to receive a MA at the Royal College of Art – graduating in 2000. After the success of her graduation exhibition, she decided to set up her on business initially selling to stores such as Designers Guild and VV Rouleaux.
After receiving mentoring from the Crafts Council, Lynsey explored the American market and took part in the NY Now trade exhibition. An exhibition she would return to year after year building up clients such as the New York Museum of Art and Design, The American Folk Art Museum and The San Francisco Museum of Craft and Design.
She also took part in Craft Scotland's collaboration with the American Craft's Council and exhibited at their large retail event in Baltimore.
Lynsey has also been a regular exhibitor at retail shows in the UK including the Great Northern Contemporary Craft Fair, The Contemporary Craft Festival, Lustre, and Flock.
She has also taken part in Top Drawer London & Scotland's Trade Fair for the last 4 years, through which she has successfully built up a large range of UK stockists including the V&A Dundee and The Fashion & Textiles Museum.
Lynsey's work is inspired by her collections of old toys, nic-nacs and Bakelite jewellery. It has a nostalgic notion but is also design led, bright bold, fun, and easy to wear.
The work combines handmade felt that Lynsey makes herself and industrial felt - all the felt is beautiful quality merino wool.
Lynsey makes everything herself from her studio in Fife Scotland.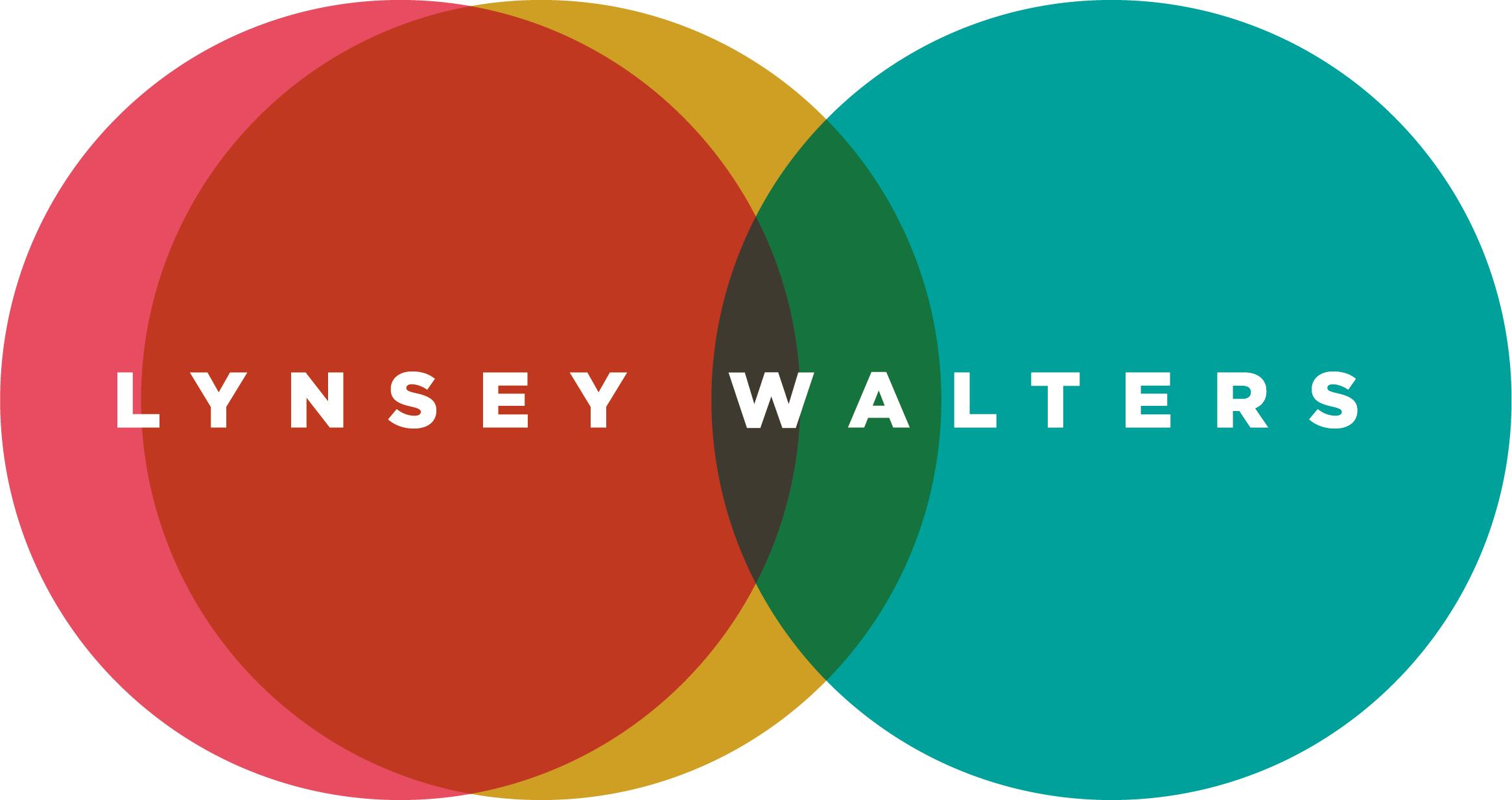 Lynsey Walters
---