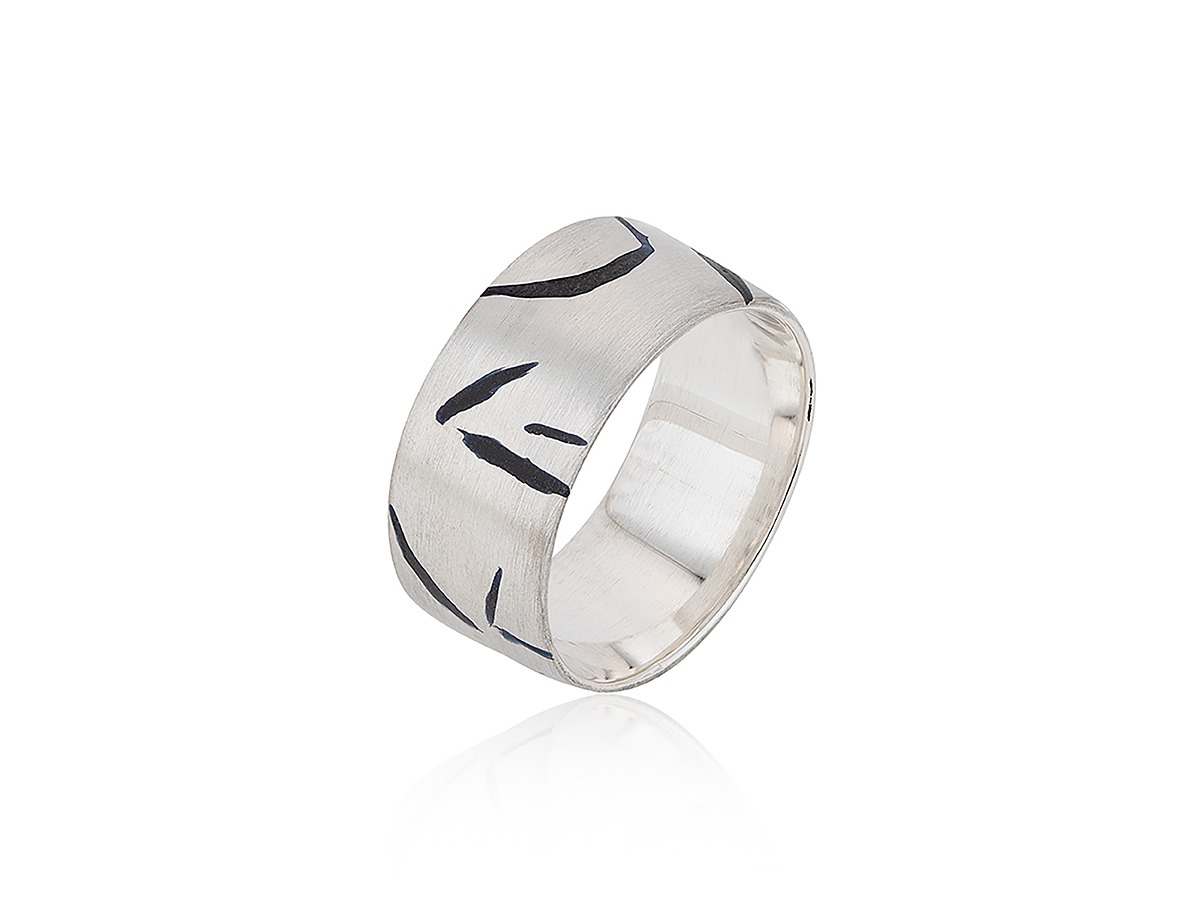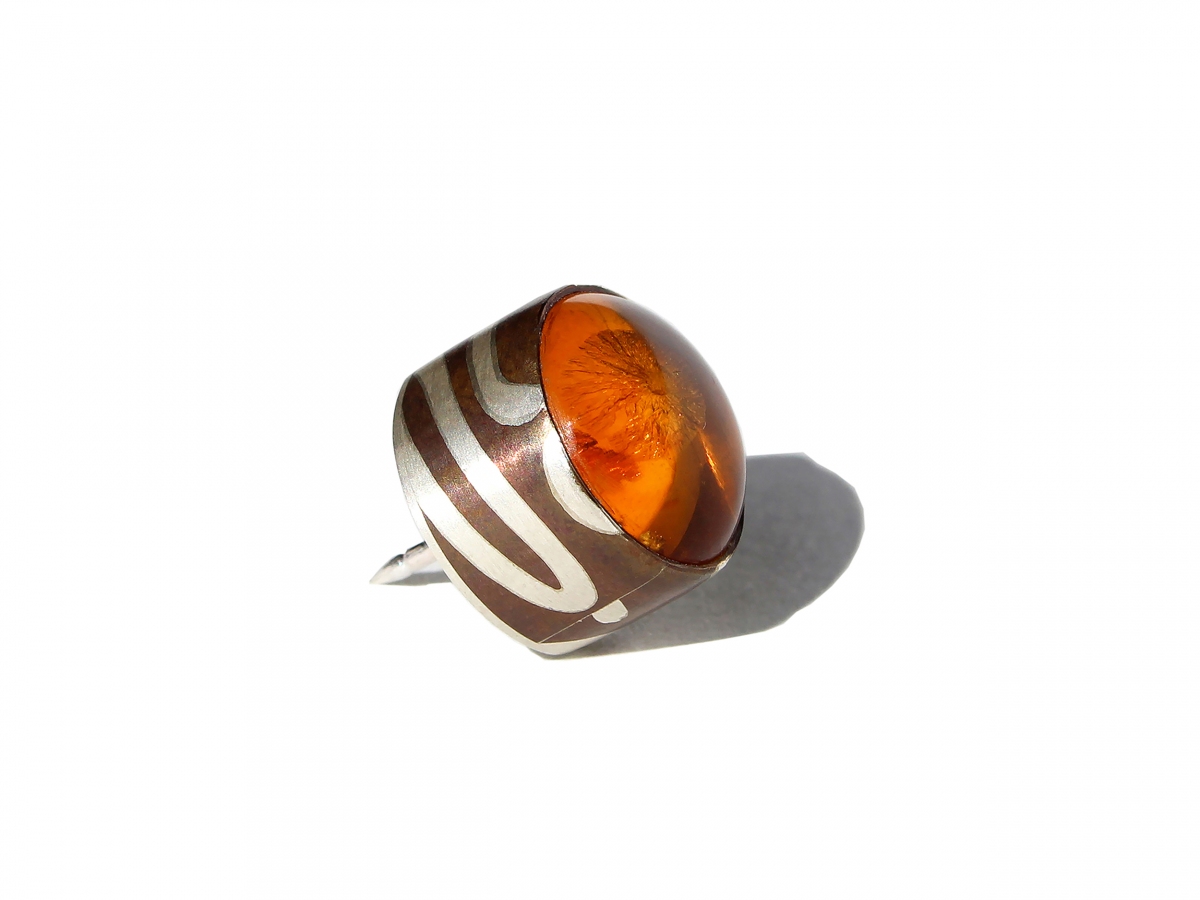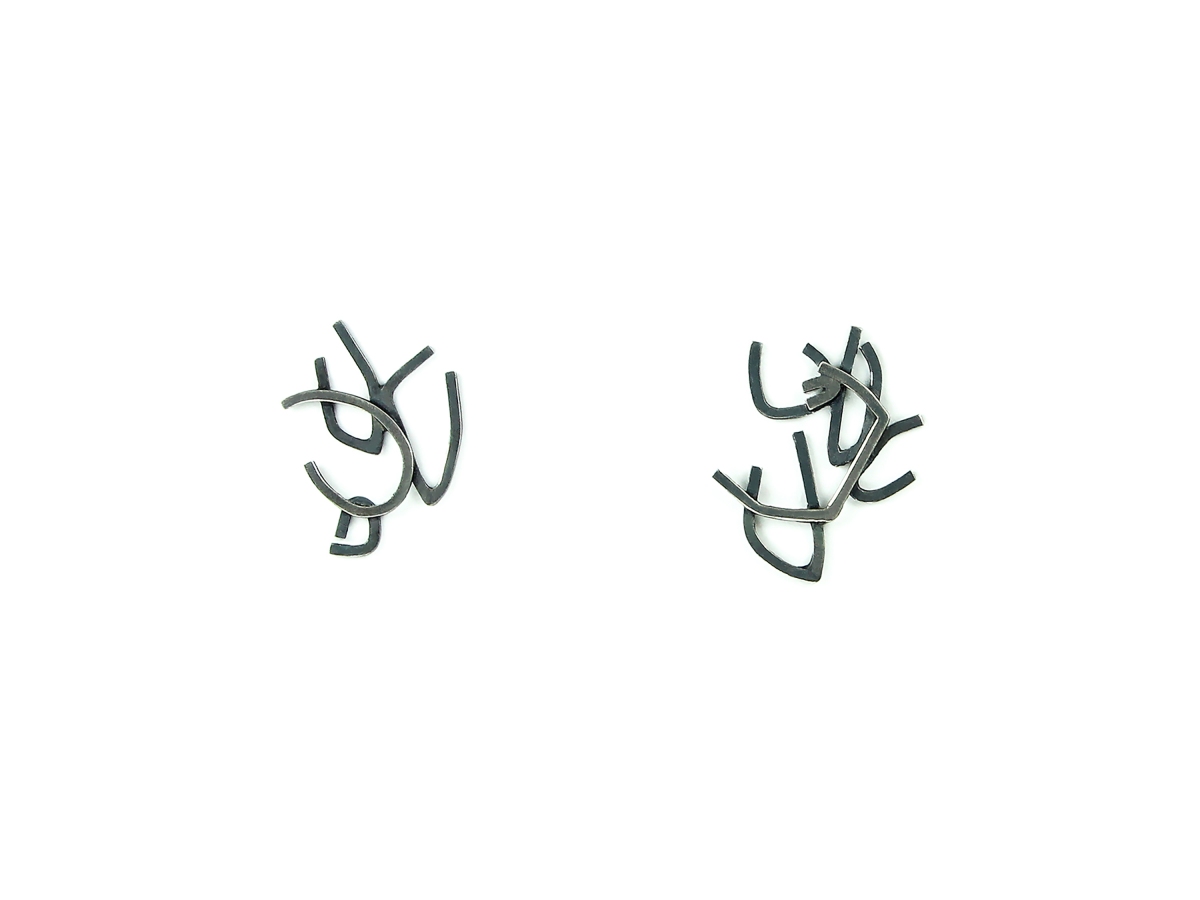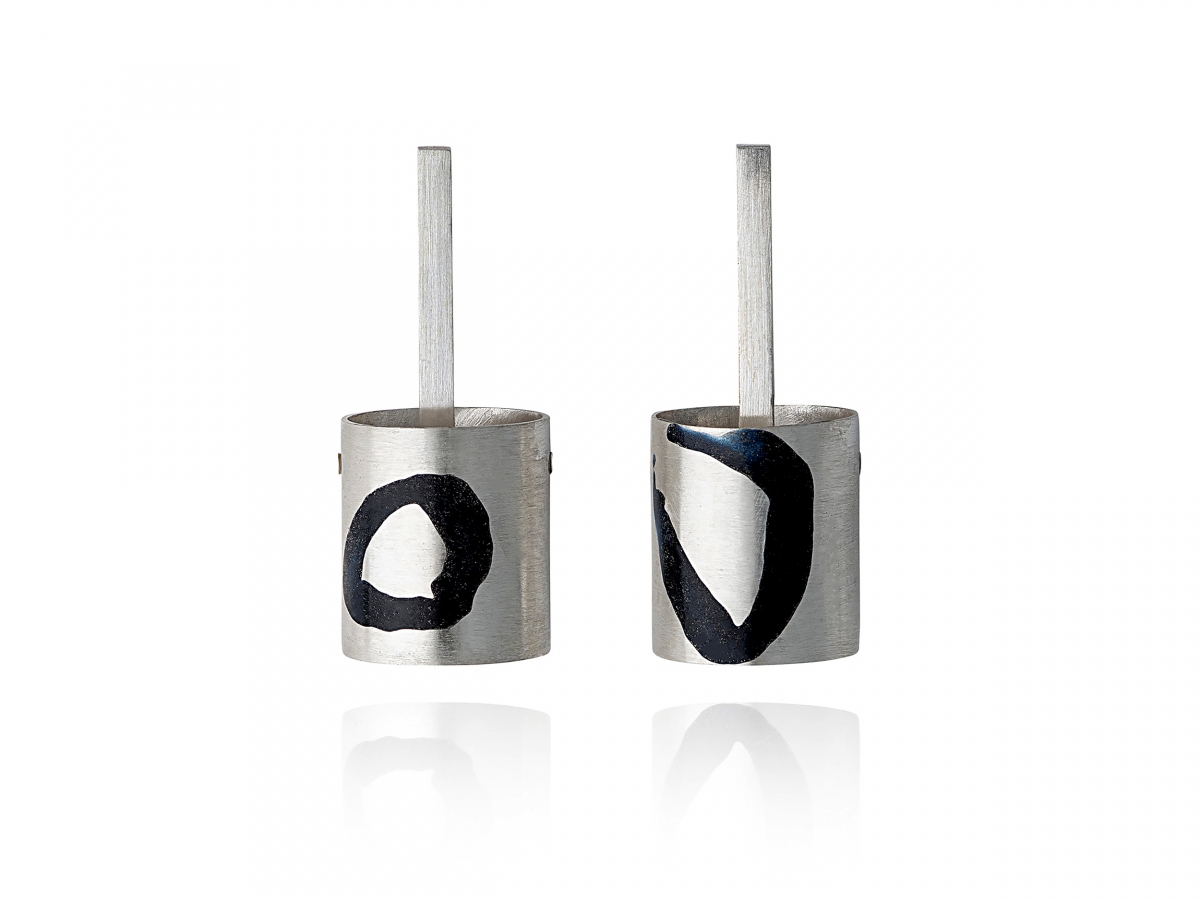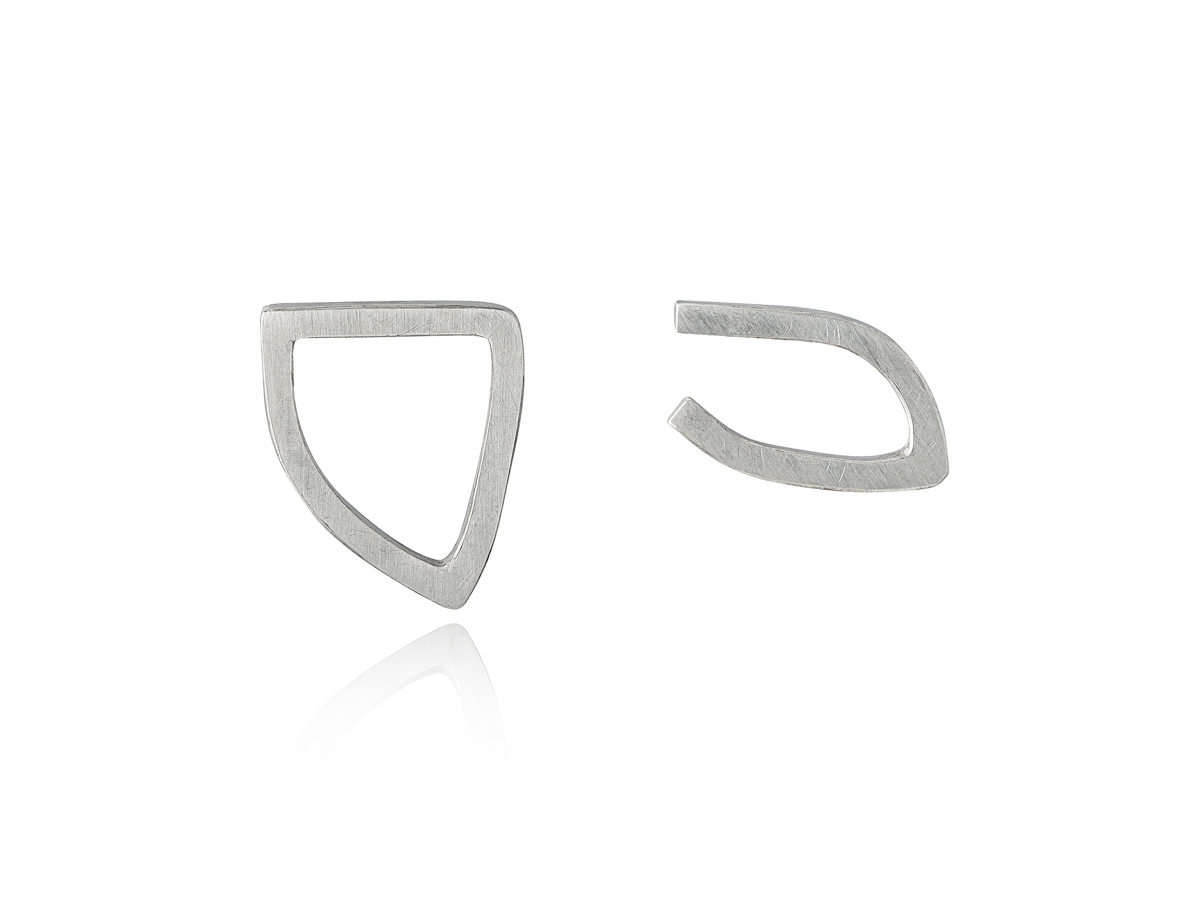 Lyndsay's jewellery collection, 'Na Mara' (Gaelic, meaning 'of the sea'), originated from a visit to an industrial North Queensferry beach. Captured by messy compositions of debris created by the tides, she seeks to expose unexpected, unconventional beauty. Currently living in Edinburgh, she continues to explore local beaches.
These transient encounters are a sustained source of interest; a theme she has continually developed since graduating from Glasgow School of Art's 'Jewellery and Silversmithing' course in 2018. She makes work in Glasgow using a palette based on her beach-finds; working in sandy tones of silver, copper and gold, contrasted by stark black enamel or patinated metal, she creates pattern in metal like seaweed on sand. Lyndsay uses self-developed techniques of wire-inlay and champlevé to combine materials, creating pieces with a distinctive, gestural aesthetic.
Drawing is a vital part of her process, using mark-making to develop abstract impressions from the coastal landscape. Her jewellery arises from the drawn-line, creating tactile pieces varying with each iteration, expressing the shifting nature of her subject. They are intentionally non-matching, possessing their own distinct pattern; as with a drawing, each is unique.

Lyndsay Fairley
---