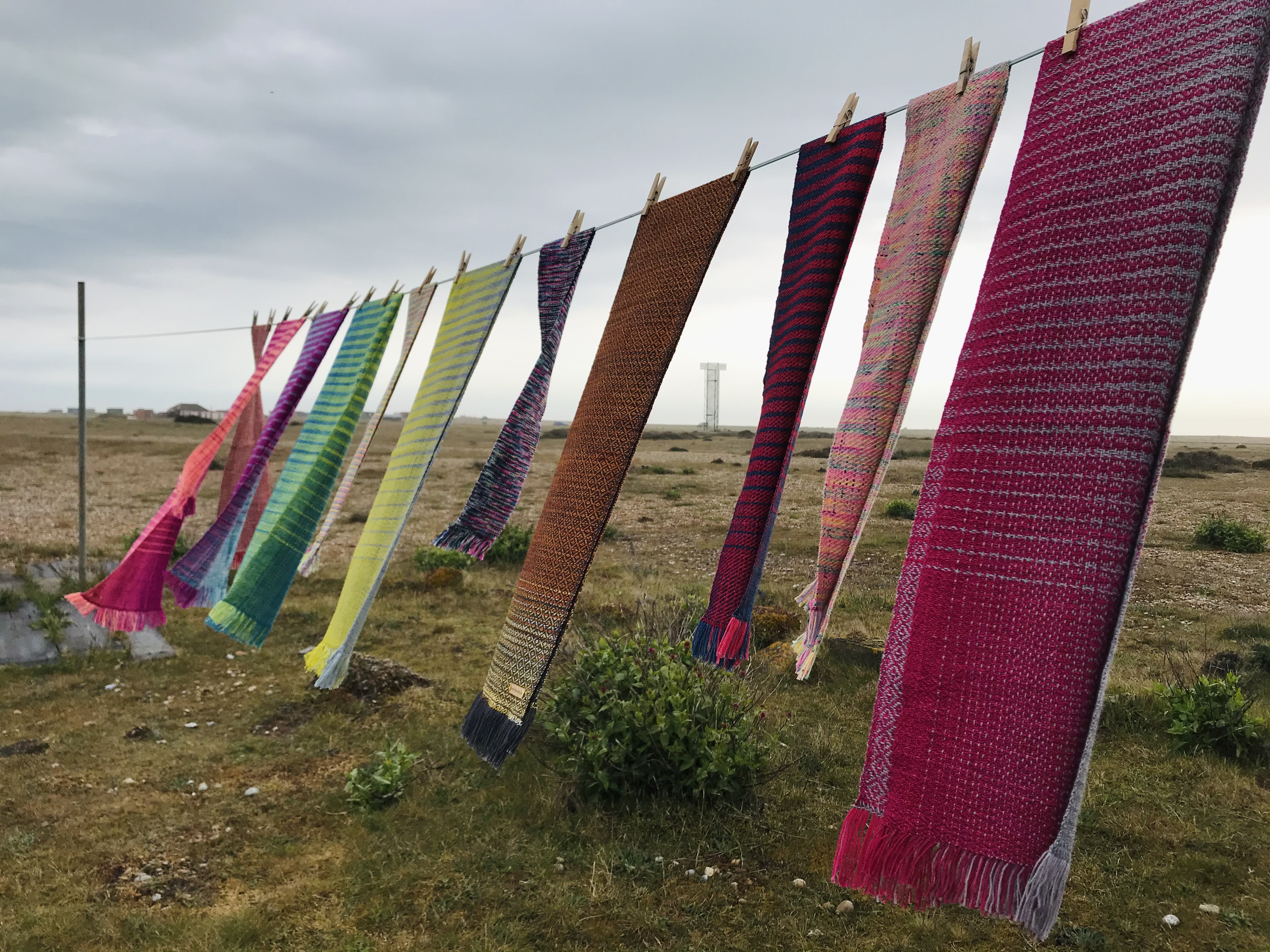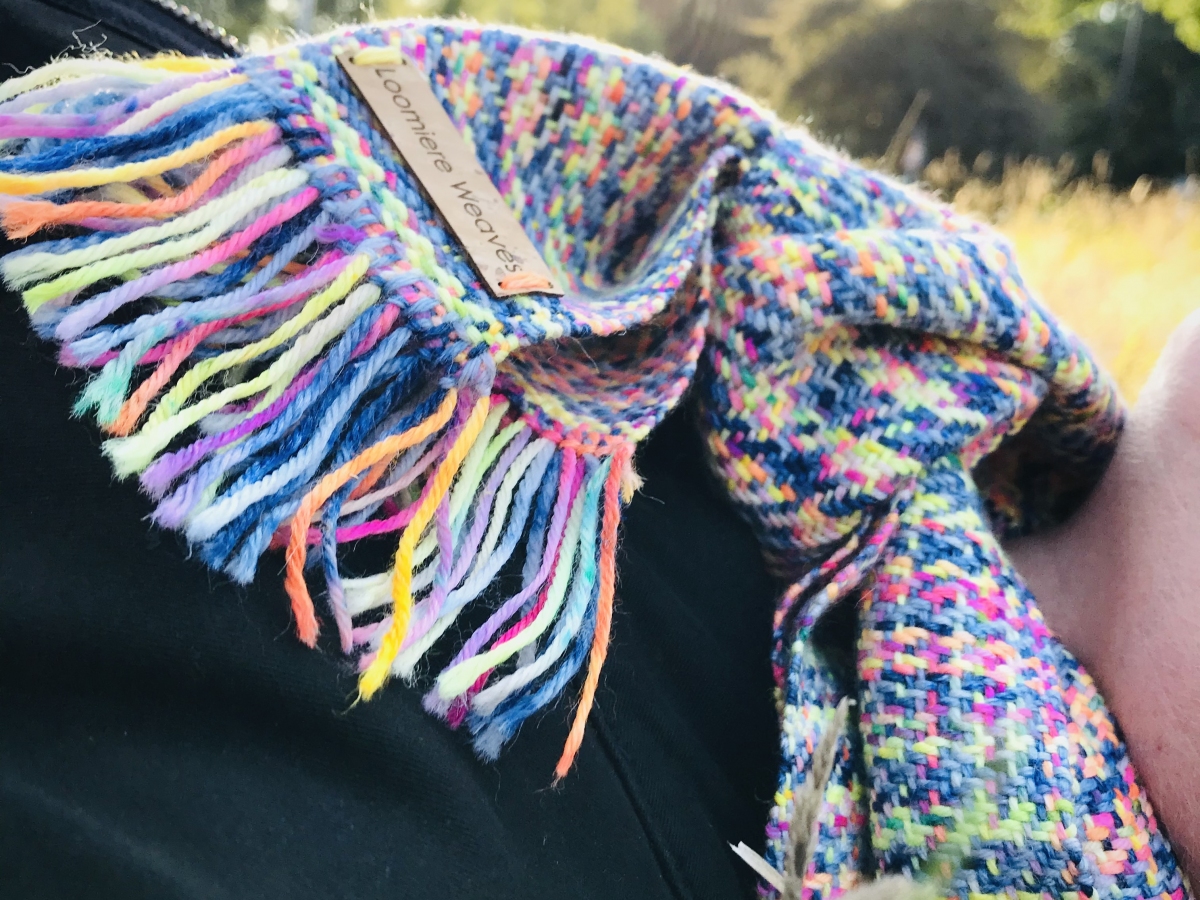 At the heart of my practice is the meeting of the ancient craft of weaving, my contemporary interpretation of patterns and application of colour.

I make a range of merino scarves on a vintage 4-shaft loom, using hand dyed yarn from small independent dyers in the UK.

Each scarf is unique as I only make one of each colour combination. The tonal range in the hand dyed merino yarn is a continuous source of inspiration.

I was a film editor for many years and I see parallels between film editing and weaving. I love the mathematical, repetitive and almost meditative qualities of both processes.

I live and work between Hackney and Dungeness. The contrast between the vibrant East End and the quiet, atmospheric landscape of Dungeness are strong influences in my work.
Loomiere Weaves
---