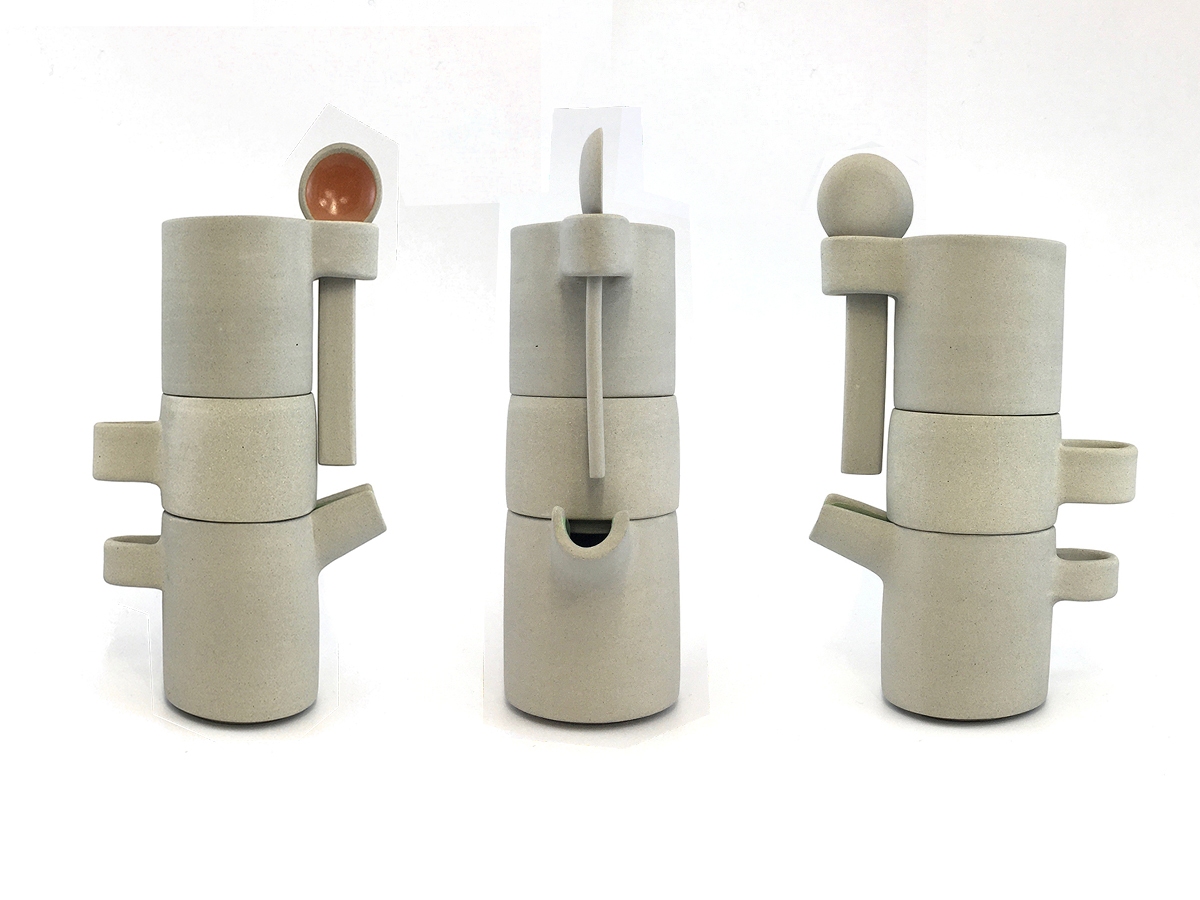 Working from my studio in Cardiff, I design and create Functional Sculptures; stacked ware inspired by modern and brutalist architectural forms. Towers of plates, bowls and containers used to store, share and serve specific foods, visually reference those stark concrete buildings, and as each stack is dismantled into its component parts, the presentation becomes dependent on the particular food that it houses.
I produce work for individuals to use in their homes as well as accept commissions for larger projects, including a recently completed commission for the award winning Maggie's Centre in Cardiff as well as the National Museum of Wales. I have recently collaborated with a vegan chef to produce events that present the food and ceramics together as theatre, with the audience deconstructing and eating.
Each piece is hand-thrown using a stoneware clay body that I blend with oxides to achieve the concrete colour and 'feel' of the final work.
I have developed a fastidious approach to the throwing and turning processes using scales and calipers, ensuring that the stacked pieces are uniform and fit well with each other.
The clay surfaces are worked to a smooth finish before firing to bisque temperature and then the surfaces ground again. The interiors of the pieces are coated with a range of satin matt glaze colours that I have created and then fired to stoneware temperatures for durability, producing both food and dishwasher safe ware.
As a technical expert in the field of ceramics with many years' experience teaching students from community organisations, BA and MA degree programmes as well as professionals in the ceramics field, I am currently developing clay and glaze technology courses for all abilities, from beginners to professionals to be delivered from my own studio.
Lisa Krigel Ceramics
---