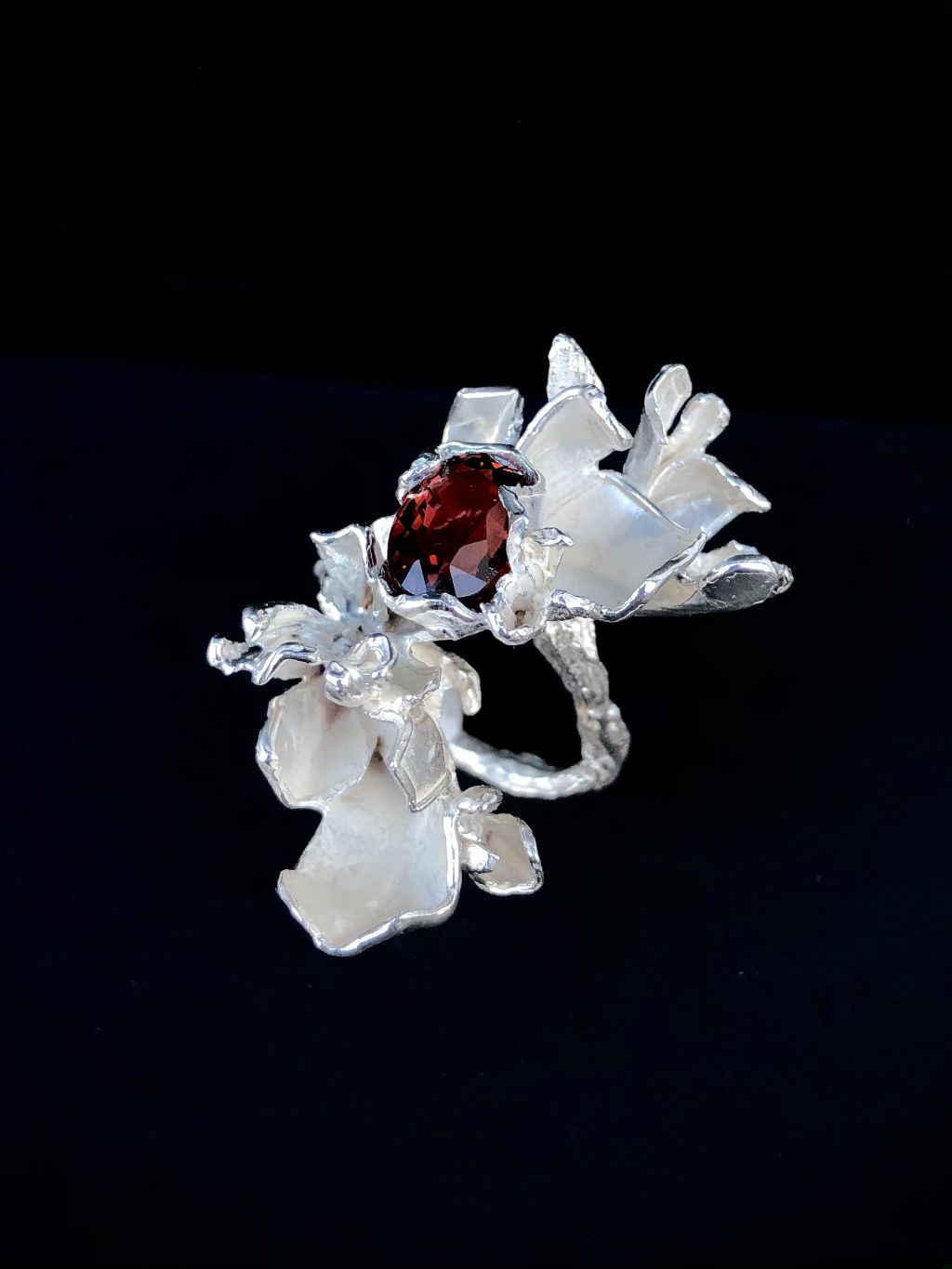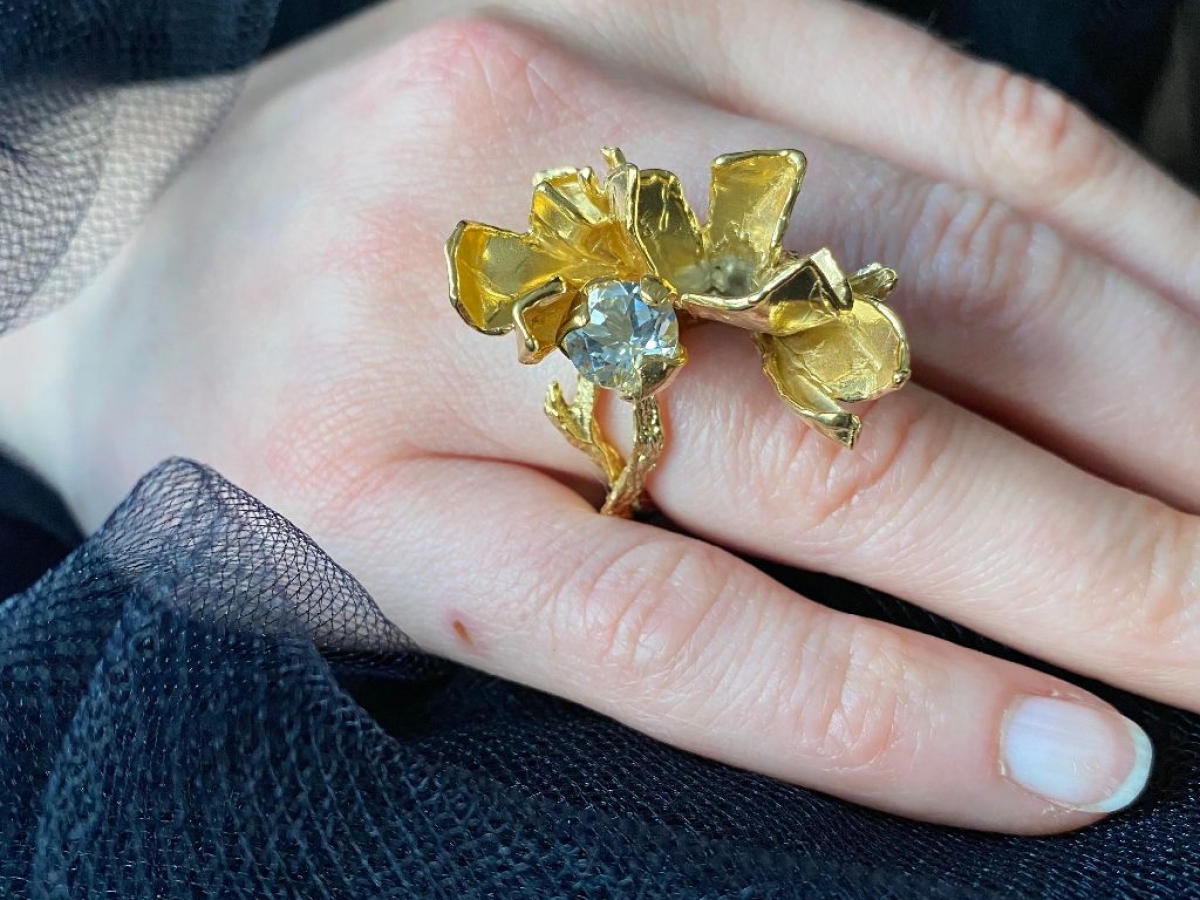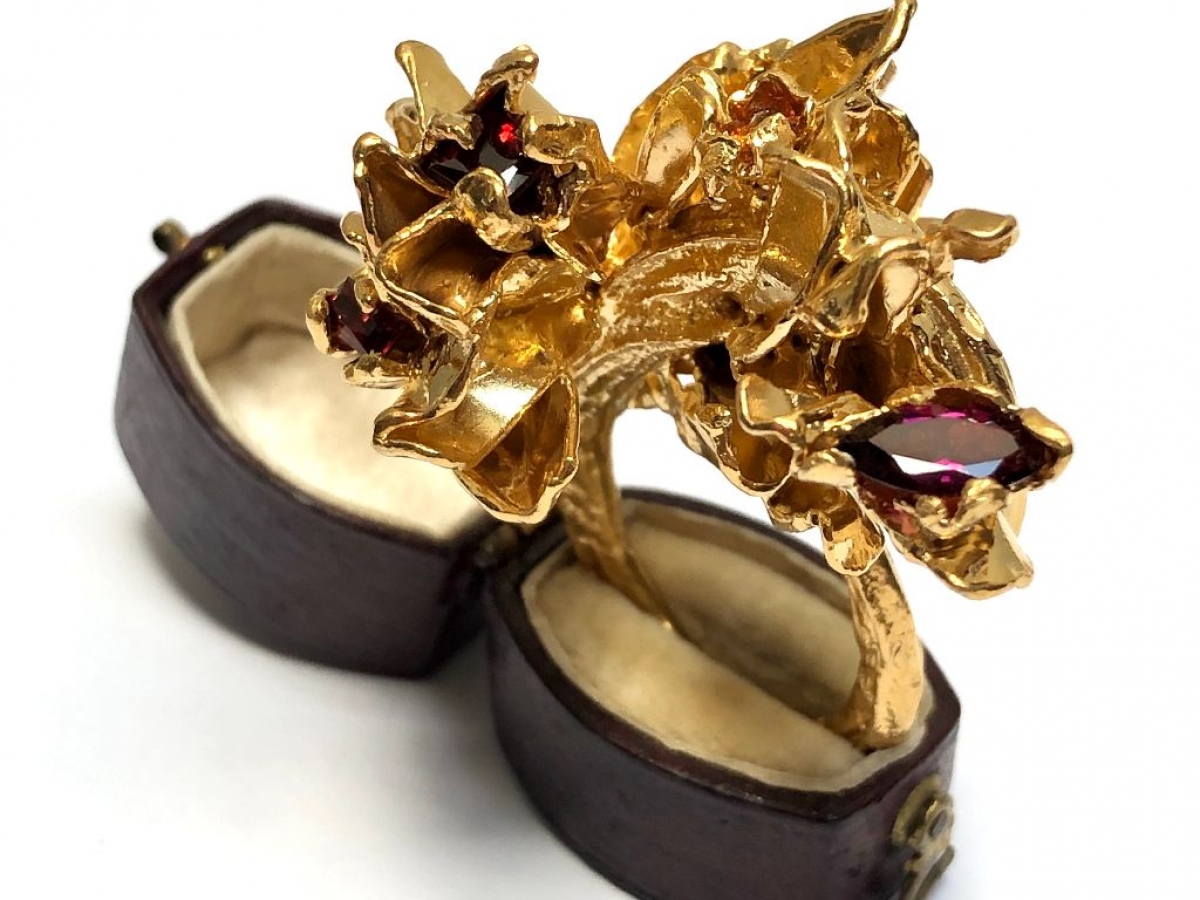 Lauren Bell-Brown is an independent jewellery designer and maker, based in Nottingham. She started her business in 2016 after graduating in Jewellery Design and Related Products with First Class Hons from Birmingham City University, School of Jewellery.
Lauren's inspiration comes from the delicate florals and gilded covers of her treasured collection of Victorian books and their timeworn faded colours. Many of the books in her collection are 19th century original Grimm Brothers and Hans Christian Andersen Fairytales, both of which influenced her graduate collection, in particular the original tale of Snow White. She creates jewellery dedicated to her interpretations of these tellings and books, portraying the evocative imagery they provoke with a semblance to some of their darker details.
Lauren creates her pieces by combining cuttlefish casting techniques with hand sculpting and lost wax casting. She embellishes some pieces with ethically sourced gemstones, set imperfectly, portraying a seeming fragility and a transitory beauty. Every piece of jewellery she creates is meticulously handcrafted and unique.

Lauren regularly exhibits at contemporary craft fairs and exhibitions across the UK.

Lauren's work is available to buy at Kath Libbert Gallery, Salts Mill, Bradford and The Harley Shop, Welbeck, Nottinghamshire.
Lauren Bell-Brown Jewellery
---