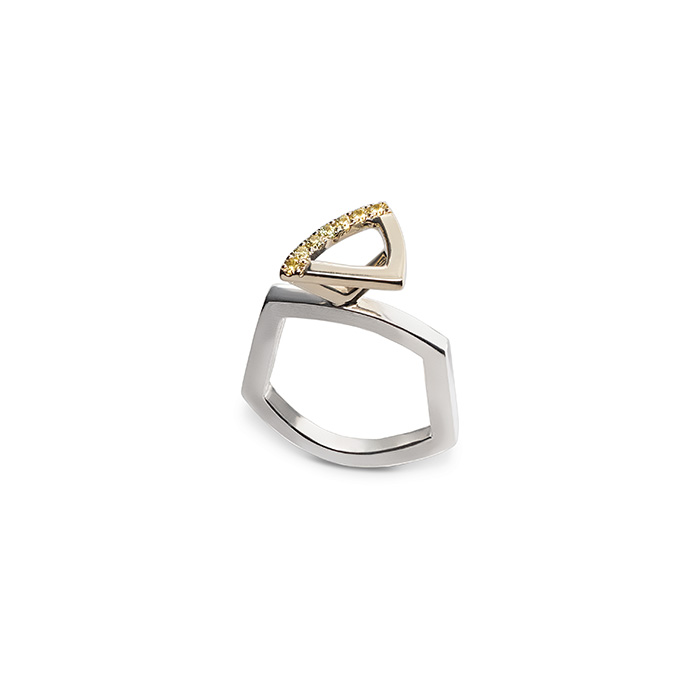 Contemporary Fine Jewellery & Objects
Kristiina Ploom is an emerging designer maker of contemporary fine jewellery. All the jewellery pieces are entirely handcrafted in recycled precious metals, with the focus on unusual sculptural shapes, quality of materials and craftsmanship.
With a deep passion towards all forms of art, Kristiina draws inspiration from sculptural forms in modernist and contemporary architecture, interior details and from other visual influences around her.

​Her jewellery can be viewed as wearable body adornment as well as sculptural work of art. She specialises in creating one-off designs, wedding jewellery and small collections.
​Commissions and collaborations are welcomed, so please do not hesitate to get in touch here.
Currently based in Tallinn, Estonia
Worldwide shipping available
New Designers: One Year In
29th June - 2nd July, Business Design Centre, London
VII Contemporary Goldsmithing and Jewellery Exhibition
3 Feb - 19 March 2023, Museo Nacional de Artes Decorativas de Madrid, Madrid, Spain
Kristiina Ploom Jewellery
---