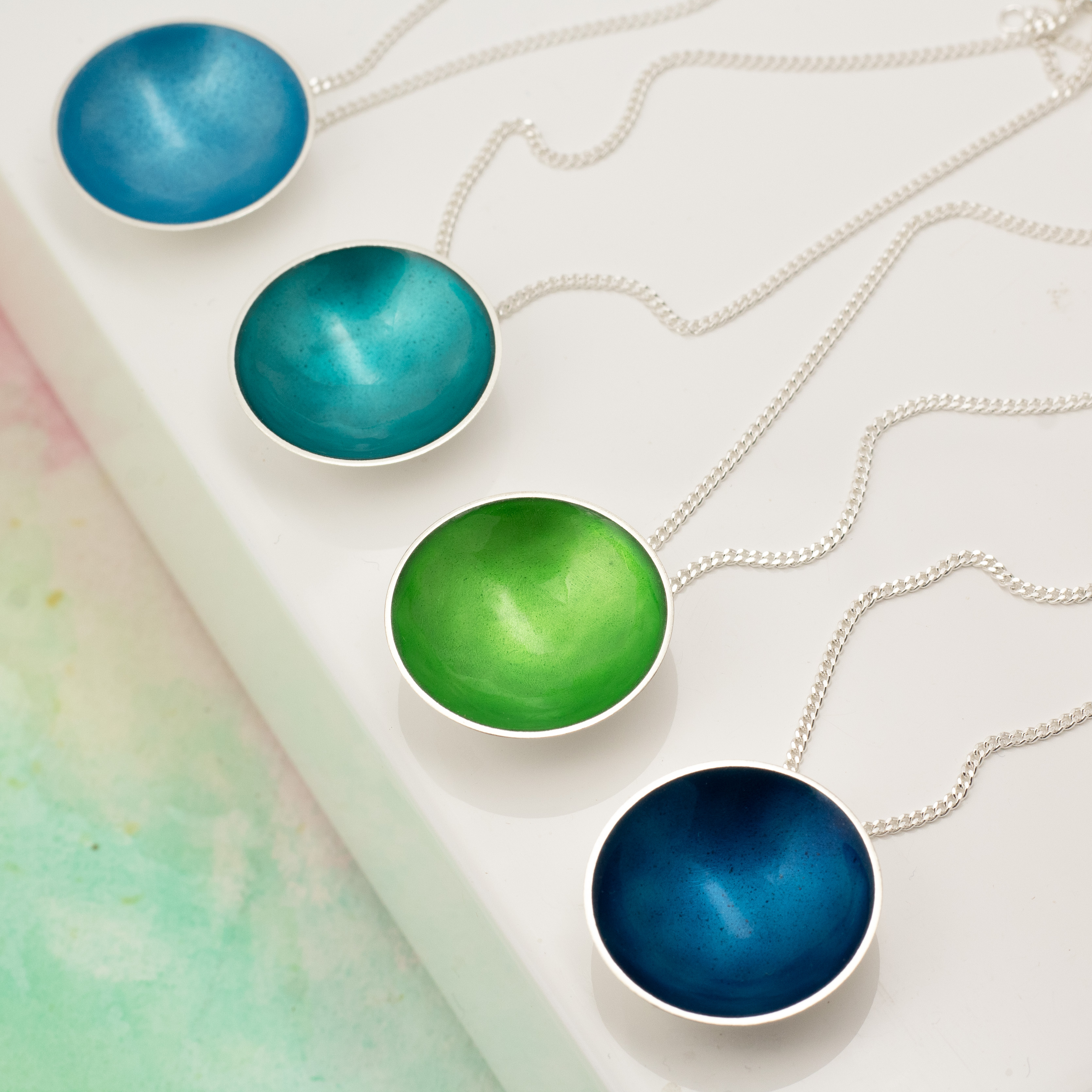 Handmade jewellery using silver, precious metals and vitreous enamels
Melanie Hamlet has been making jewellery for her own brand, Kokkino for the last 18 years. Contemporary yet timeless pieces of jewellery in precious metals with the addition of colour from vitreous enamel and gemstones, her collections are simple and special to wear effortlessly every day
She utilises simple, pure shapes, clean lines and classic proportions, often repeating elements to create pattern, tactility and flow.
With care and consideration given to every aspect of the design and making process, she chooses sterling silver and gold which is 100% recycled wherever possible, and all pieces are made by hand in her Leicestershire studio.
Melanie studied at the Birmingham school of jewellery and has exhibited throughout the UK, Europe and New York. Kokkino jewellery is sold online, though galleries and at high quality craft fairs.
Always fuelled by copious amounts of tea, and accompanied by her sidekick, Polly the cat, Melanie is happy to discuss creating a piece of jewellery in your own enamel colours, and loves to remodel old jewellery into new and beautiful pieces.
Kokkino
---