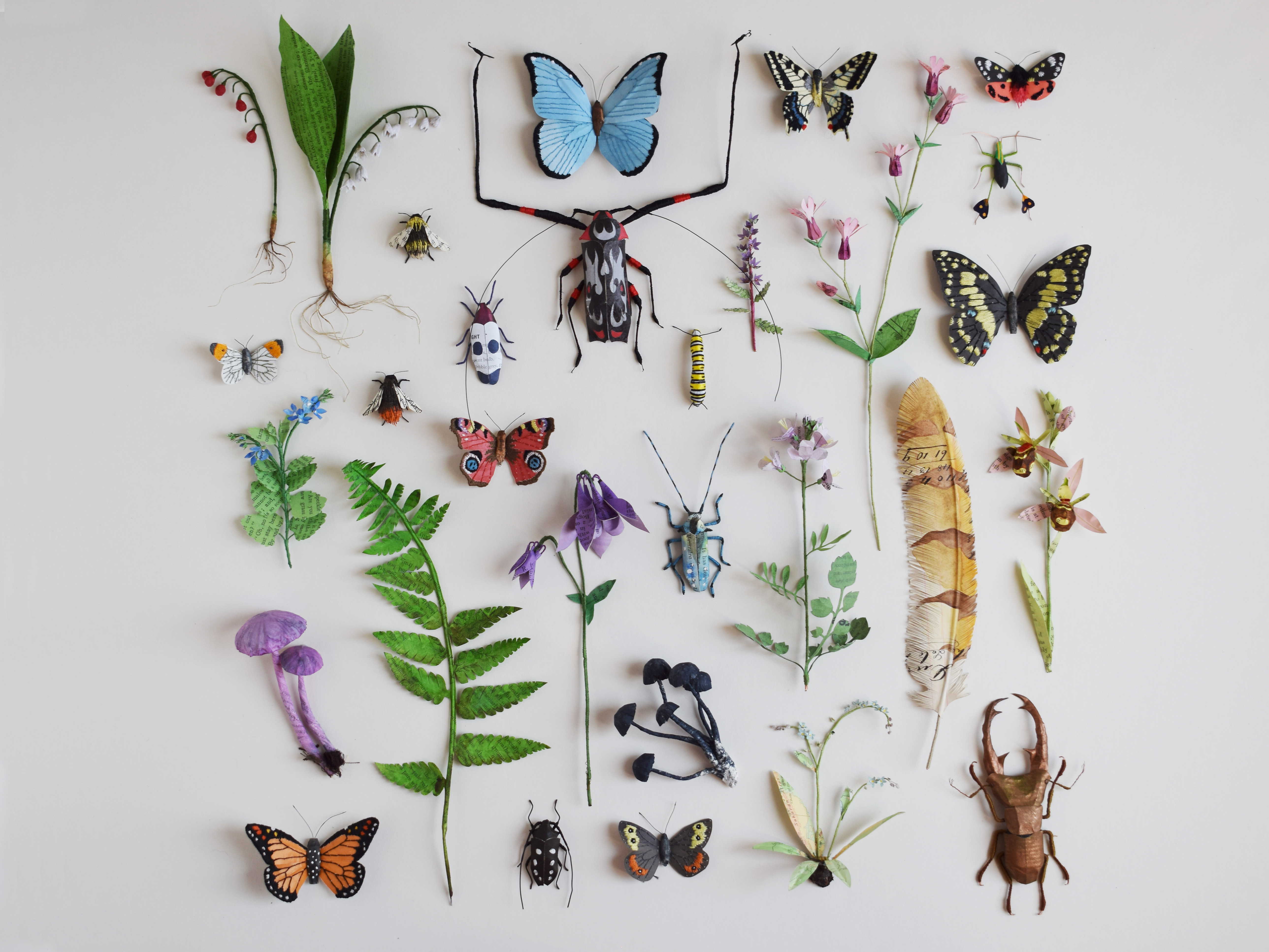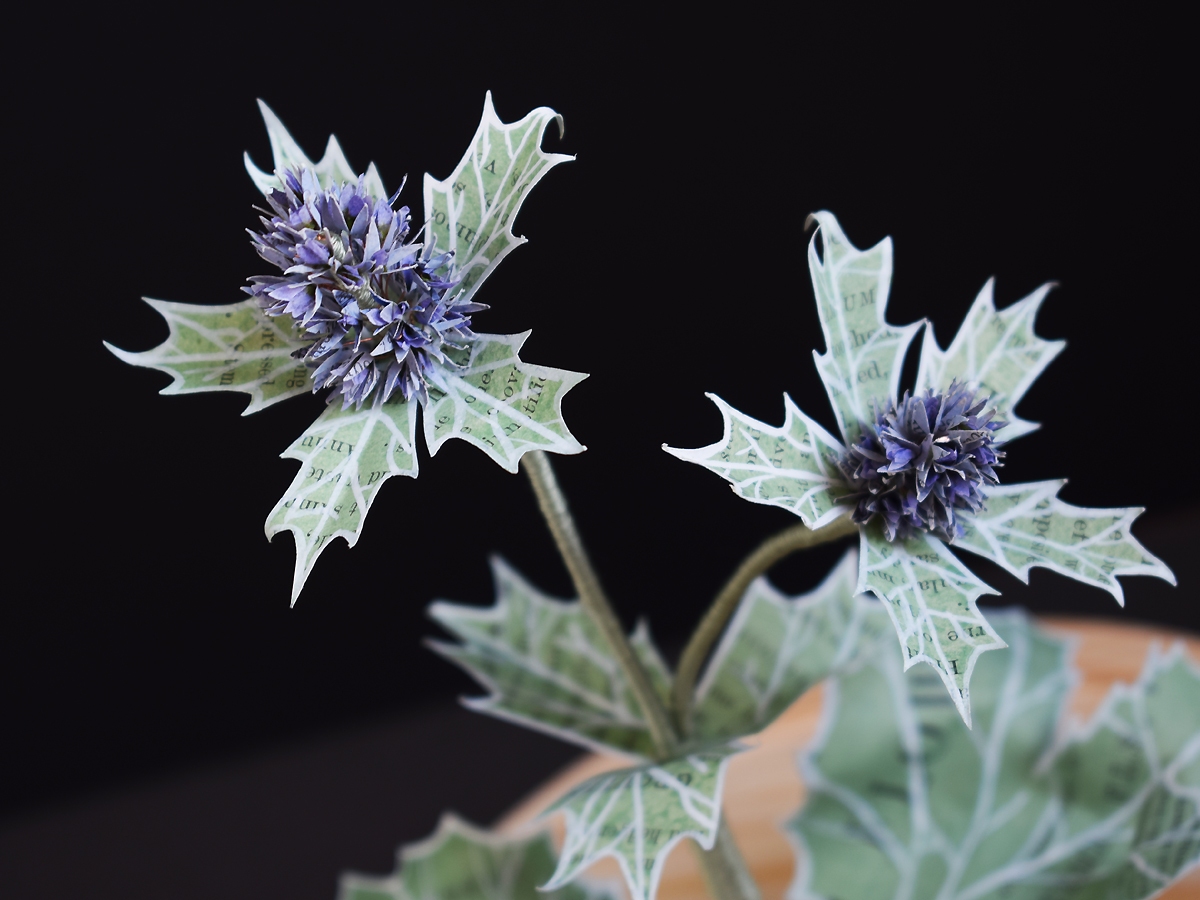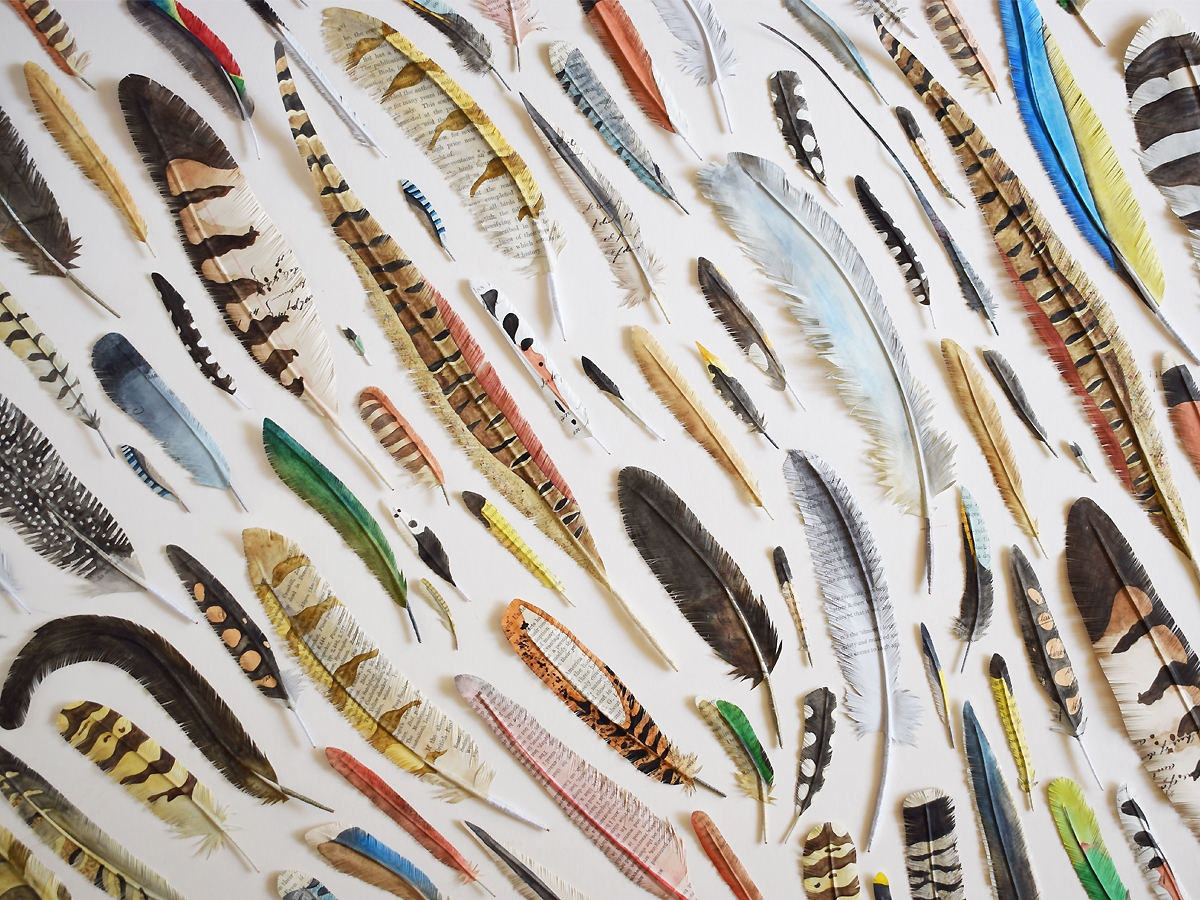 Using recycled paper, wire and thread I try to capture the delicate detail and beauty of nature. Influenced by plants, insects and found objects, I create intricate, life-sized sculptures and arrange them into collections and dioramas.
I have always been fascinated by the natural world and documenting what I discover has become my main motivation for creating my work. I love scientific illustrations and museum collections that record and display information and document our discovery of nature. I view my work as a 3D record of my learning and experiences of the natural world.
For me, creating my work can be very nostalgic, taking me back to the curiosity that fueled my childhood and my wonder for nature. I like to use materials in a way that provokes this curiosity in the viewer too by leaving sections of the original object visible in the new sculpture. I want the sculptures to look real and not real at the same time inviting others to look closer and consider details that may normally be over looked. My work aims to spark a curiosity in nature I feel we may be losing and encourage an awareness of the environment through my documentation of it. I want to bring those small, hidden and overlooked details into view. By curating collections and building installations and dioramas of natural spaces I hope to inspire and inform the imagination of others, encouraging them to question the objects they see and the worlds I have documented.
Kate Kato | Kasasagi
---