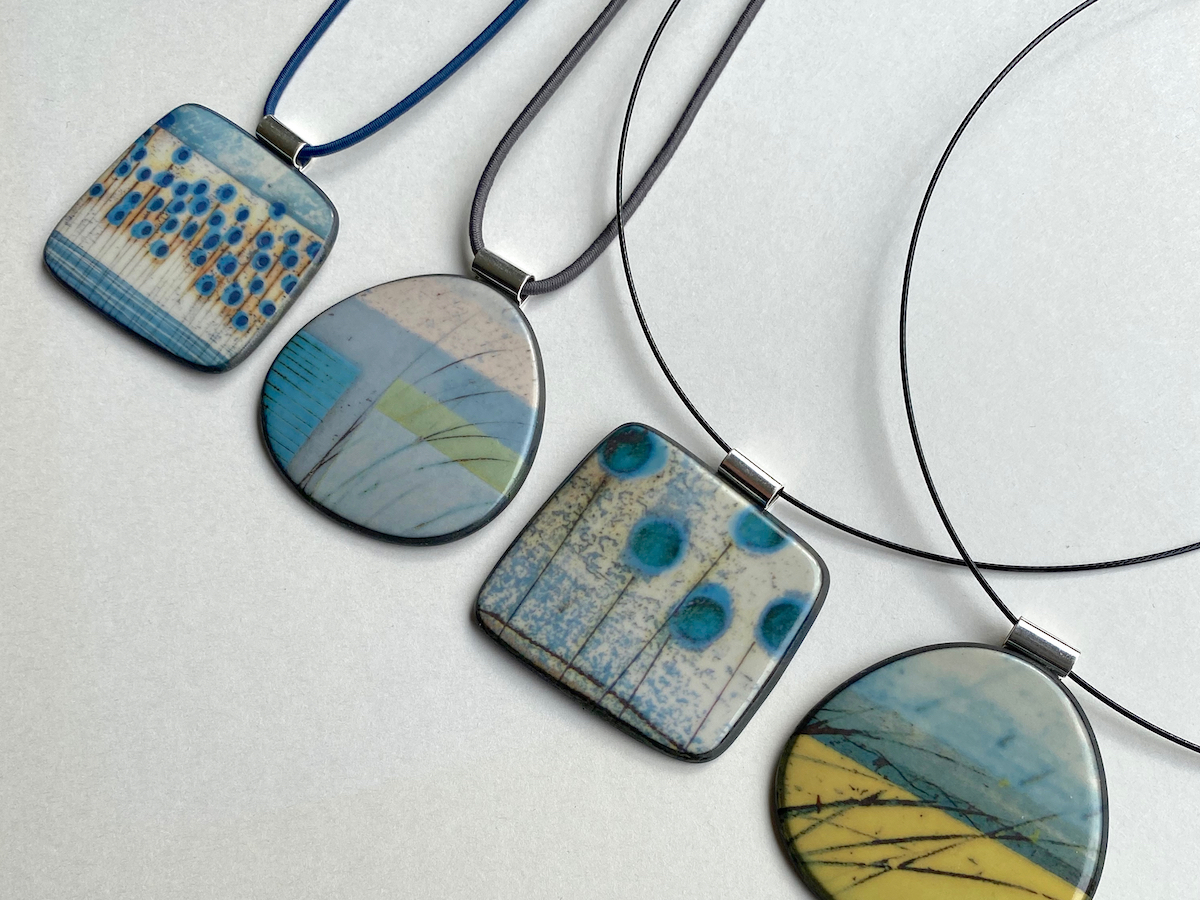 I am a maker of contemporary ceramics with a focus on surface detail, texture and mark making.
Karen Howarth Ceramics Jewellery is a contemporary, colourful collection made from black porcelain casting slip, layered with white decorating slip and finished with a high quality ceramic decal. Each item is fired to a high temperature and beautifully finished to create a strong yet light and wearable piece of colourful, ceramic art jewellery.
The designs for the jewellery are taken from my larger wall mounted work and maintain the detail and quality of the original art work. I work form my garden studio on the edge of the Yorkshire Pennines, a landscape which is a contrast of vast open moorland, hills and valleys and woodland with meandering rivers. The work is very much inspired by a love of nature and the lines and patterns within the landscape.
Karen Howarth Ceramics
---