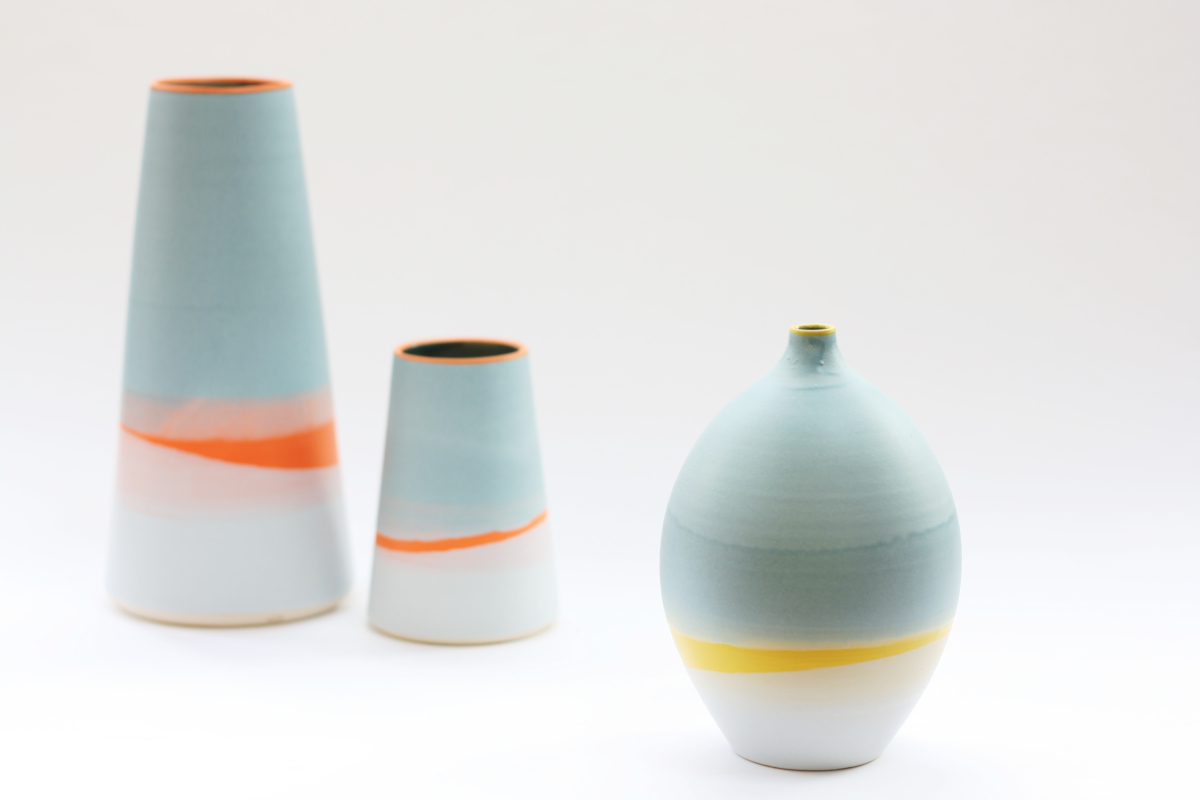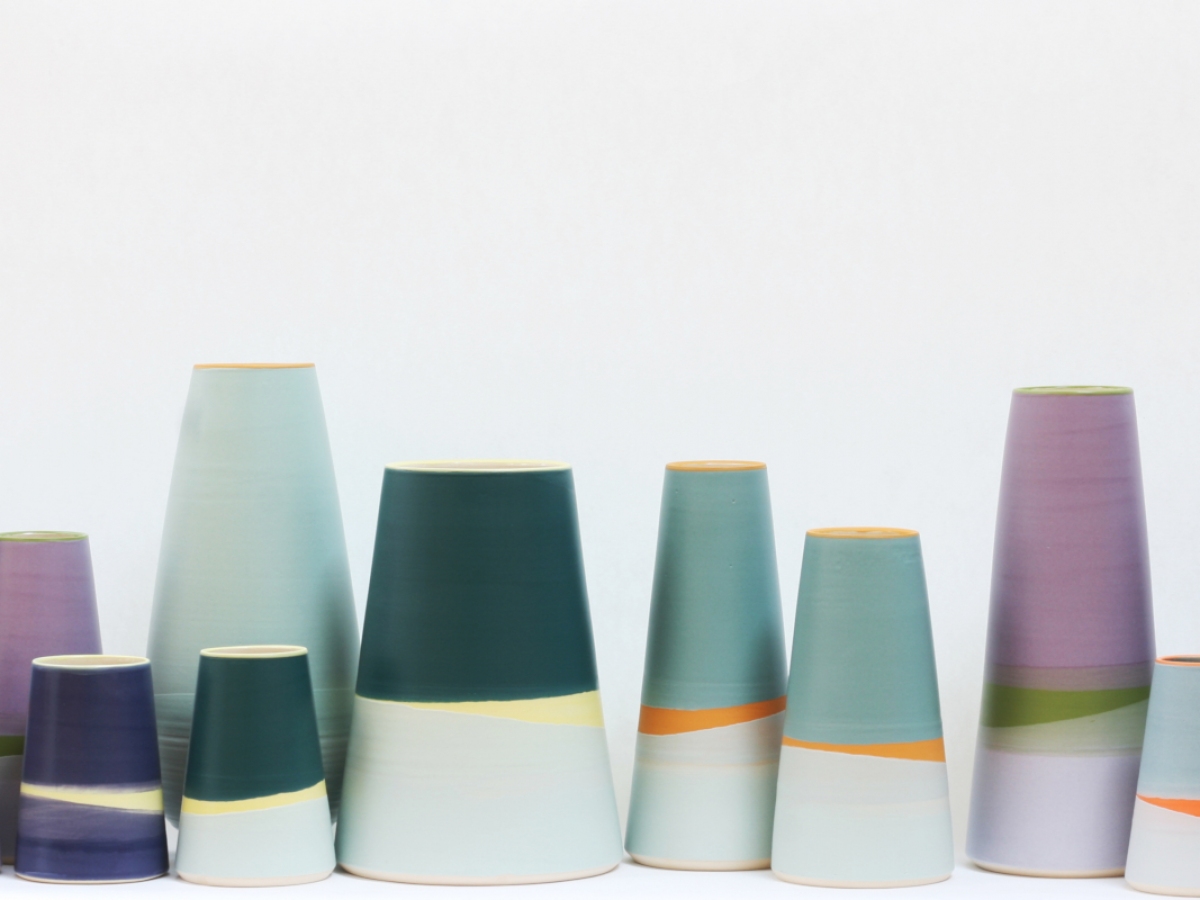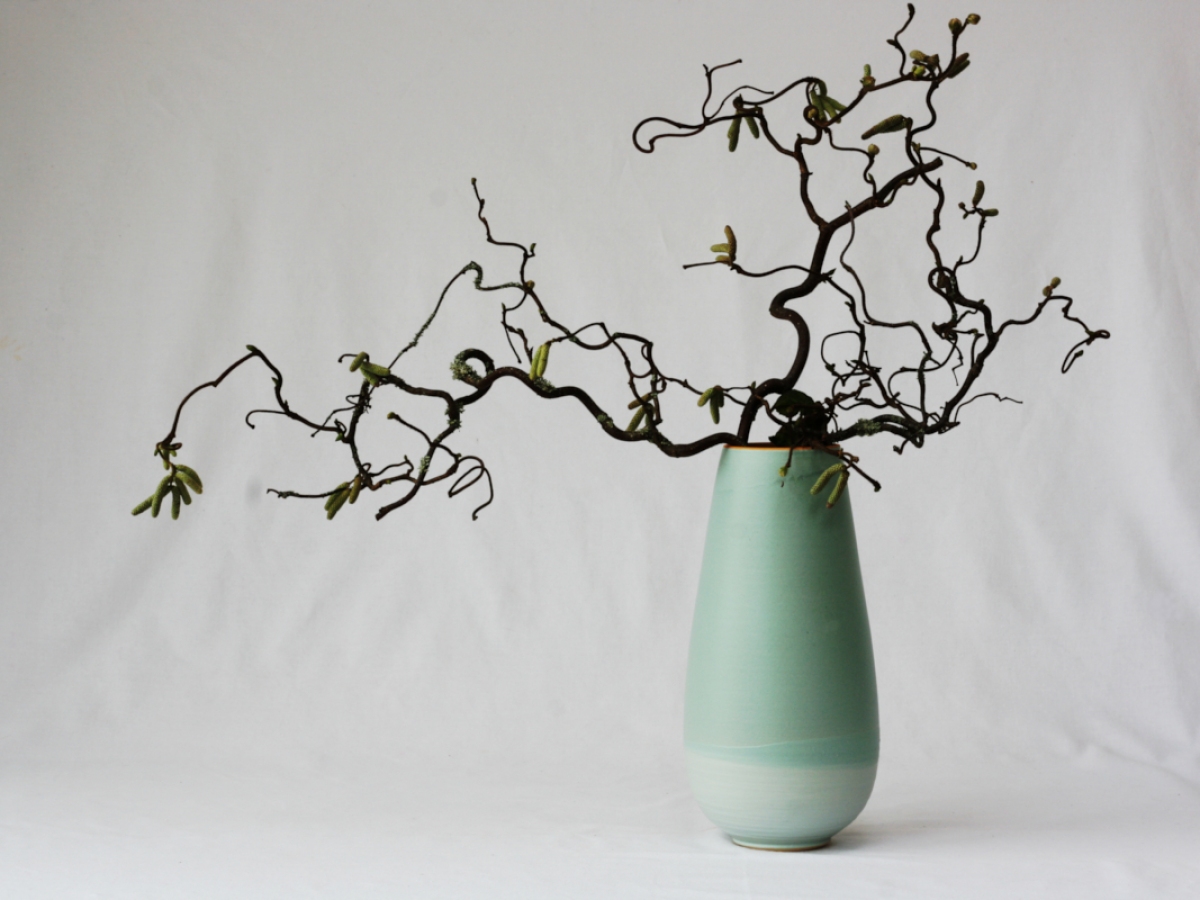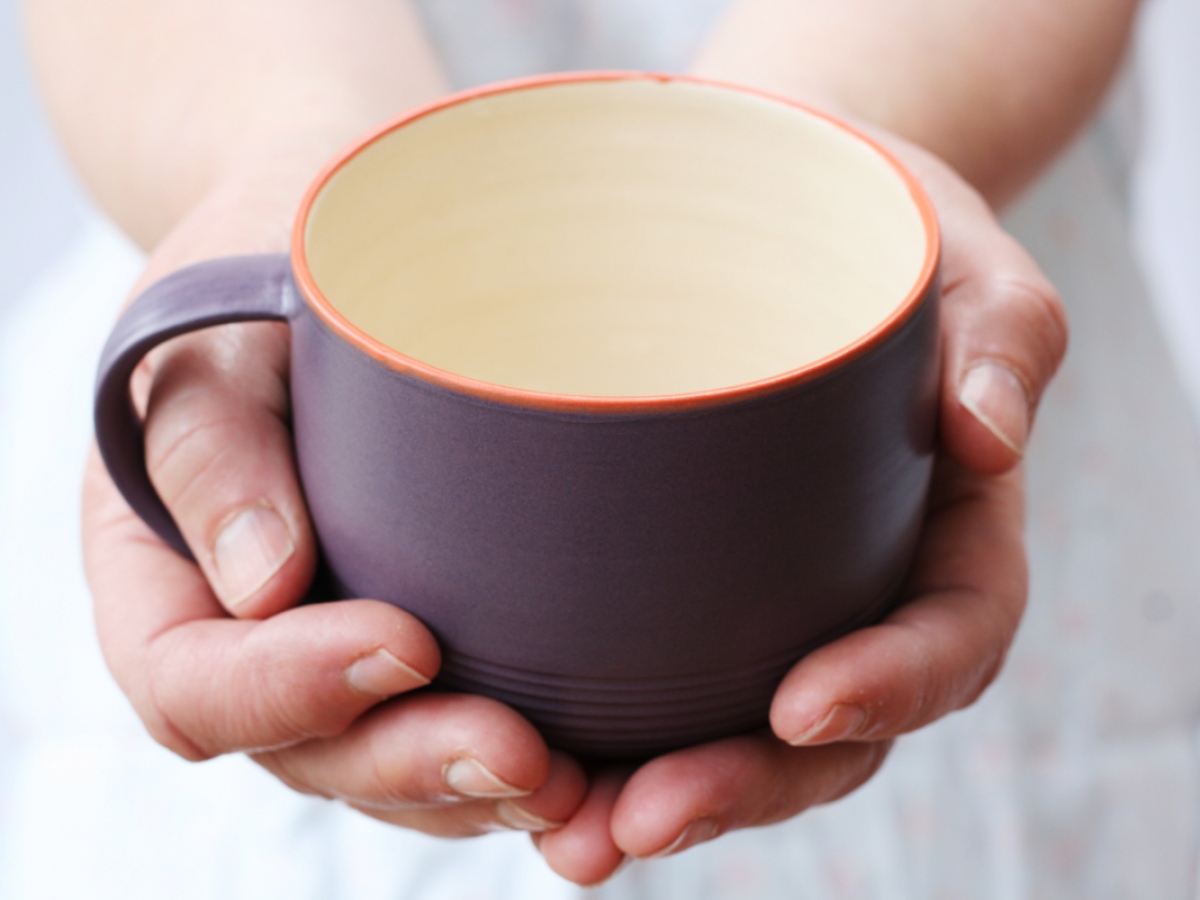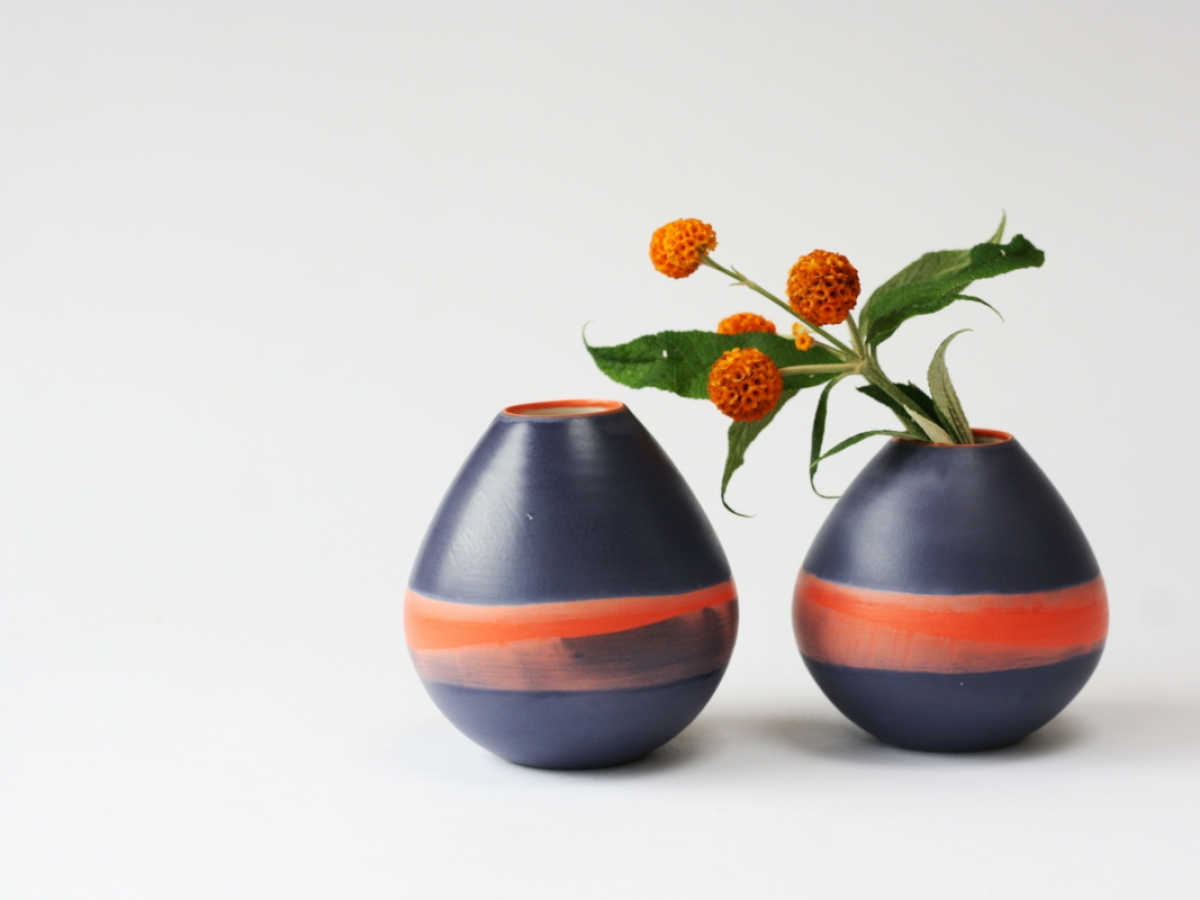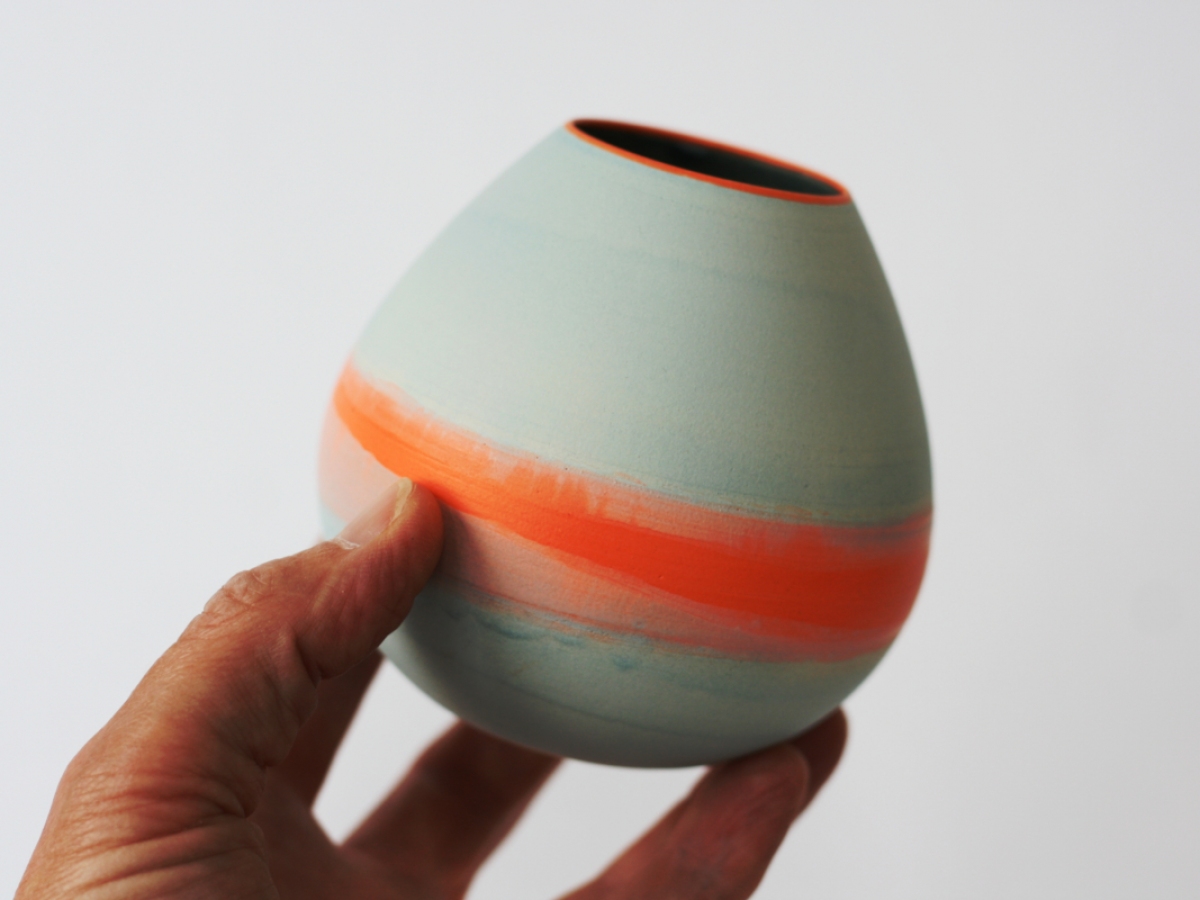 Wheel thrown tableware & vases, made using white earthenware clay and decorated in a softly tactile, semi-matt glaze.
Combining form, function & colour to enhance the daily rituals of life that sustain you and your home.
I have been making wheel thrown, contemporary table and domestic ware from my workshop in the South Downs National Park since 2013.
Having completed an apprenticeship at Dartington Pottery, Devon, in 1997 I spent the next 2 years working for Julian Bellmont (formerly of Aldermaston Pottery) creating lustre ware and then producing my own work in Rome using a Majolica technique. My focus was always to create functional pots decorated simply with bold colour.
After a 14 year hiatus bringing up a family, I resumed throwing pots in earthenware, re-establishing my skills, love of form and simple use of colour. We use ceramics every day to eat and drink from and it is these seemingly mundane objects that we form a vital connection with over time: the mug we always choose for a morning cup of tea, our favourite soup bowl, the gravy jug for the Sunday roast. The list is endless. I love to create pots that are beautiful to look at, sensual to hold and that function with ease and comfort. My most recent preoccupation is making vases, in myriad forms and proportions, which provide the perfect balance between functional and decorative object.
My work is now sold in galleries and shops around the country and I take part in numerous fairs, including The Festival of Crafts at Farnham, Craft Festival, Handmade Britain and Surrey Artists Open Studios. I'm thrilled to be taking part in Celebrating Ceramics and Potfest in the Pens this year. Recent work has been part of a group craft exhibition at the New Ashgate Gallery in Farnham, supported by Crafts Council and MAKE 2020 at The Devon Guild of Craftsmen.
Since 2017, I have been teaching pottery, particularly throwing, at my workshop. Teaching others has proved to be one of the most satisfying aspects of my practice. To see someone else learn and progress at making pots is not only a joyful experience but their creativity feeds back and informs my own.
Justine Jenner Pottery
---