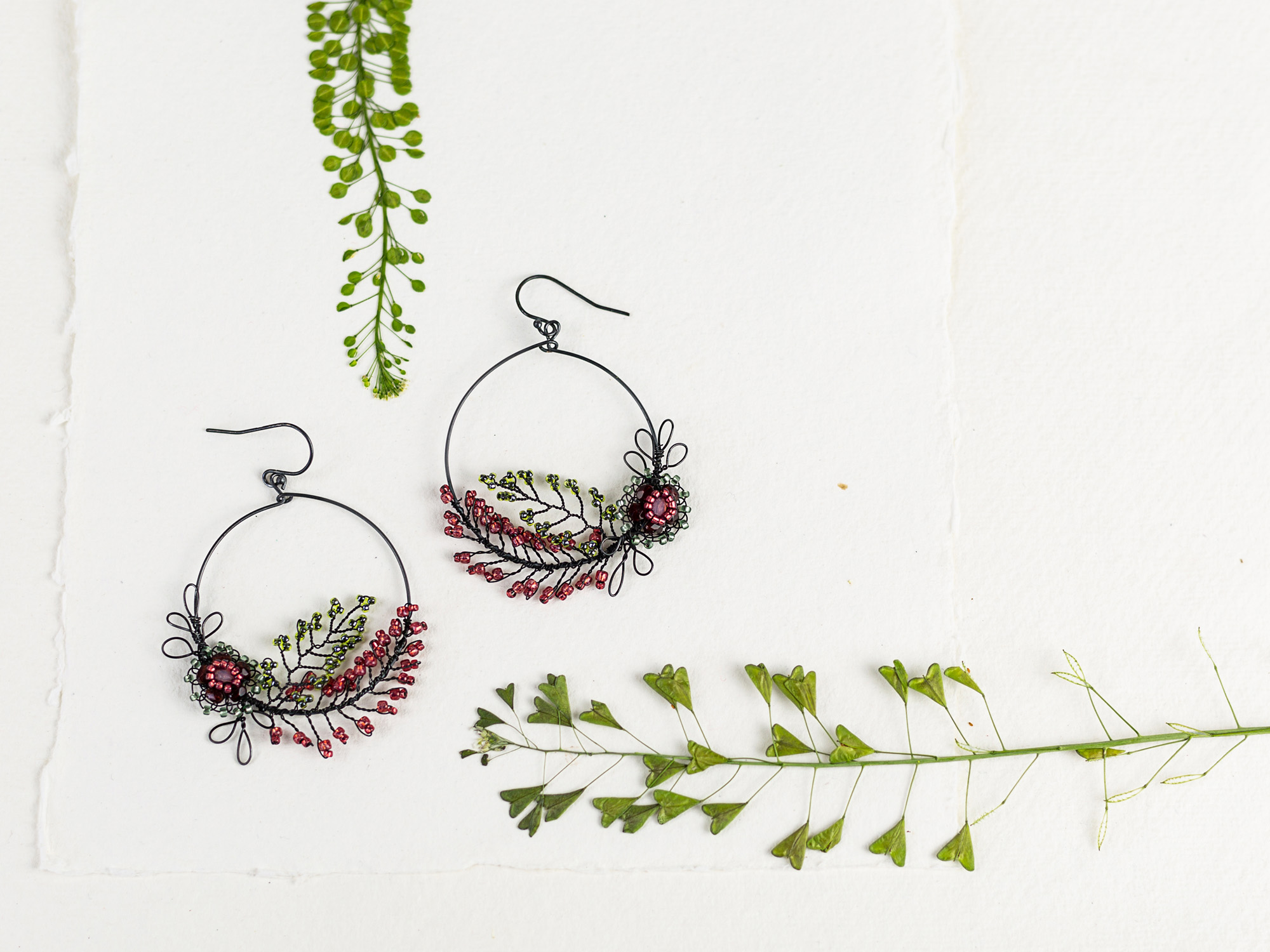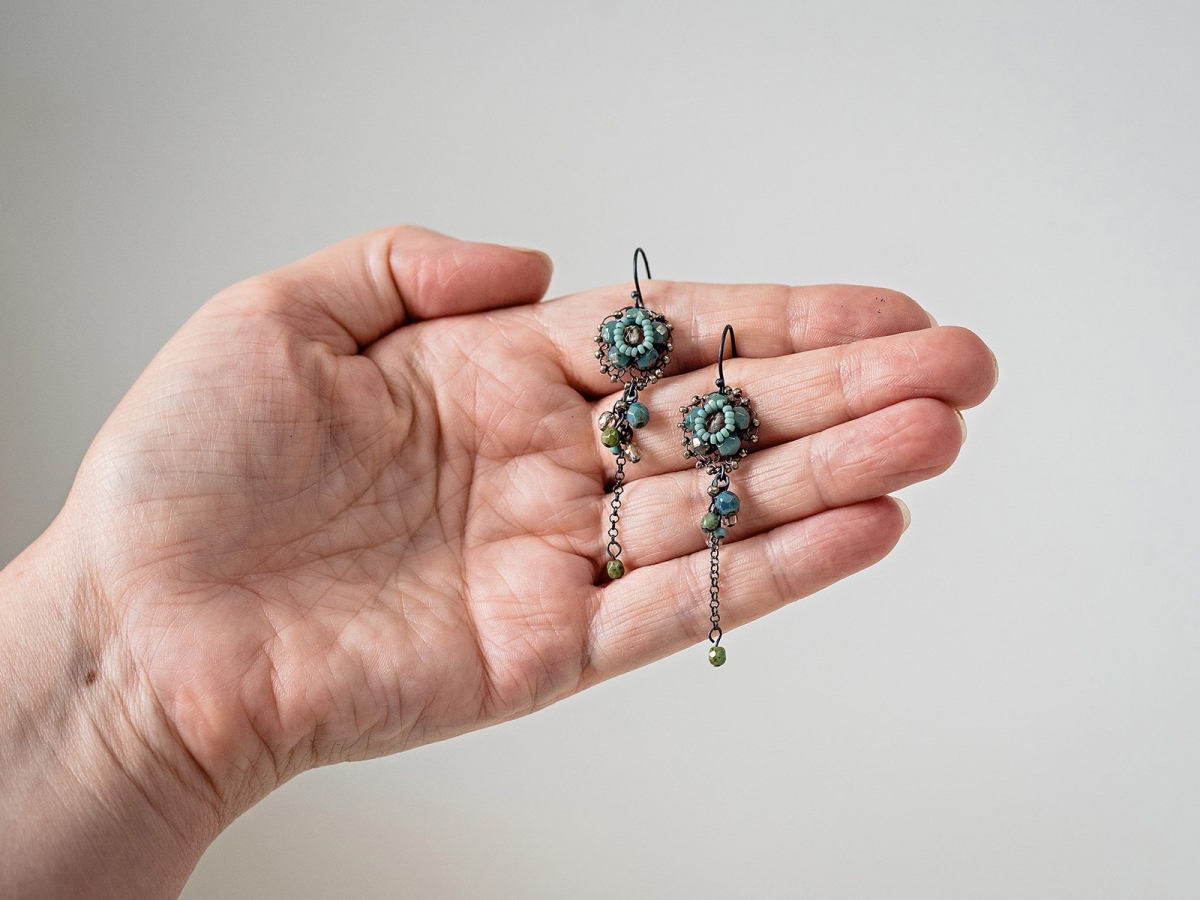 I've been making jewellery since 2004 and sell and exhibit my work through galleries and at contemporary craft events around the UK.

I use silver wire to create my jewellery, using wrapping, twisting and stitching techniques developed from my degree in Embroidery to create my intricate, elegant jewellery. I use glass beads for colour and texture in my designs. I am inspired by historical dress, embroidered texture and more recently nature. Many of my designs have a nostalgic feel yet are appealing to contemporary tastes. I also make a selcetion of wire flowers inspired by recent lockdown walks.

I work from my studio above a cafe in Leek on the edge of the Peak District, where I am able to welcome to visitors into my making space and hold workshops too.
About Me
I've been making jewellery since 2004 and am always creating new designs and developing the way I work. I come from a Textile background, with a degree in Embroidery which set me off on my path exploring intricate details, subtle colour choices and delicate textures. When I'm working on new designs I can spend hours searching for the perfect colour of beads to work together to bring my vision to life.
My Inspiration
I love the elegance and detailed finish of Edwardian and Victorian necklaces and earrings and the sumptuous fabrics and embroidery of the twenties and thirties, both provide inspiration for many of my collections. Nature has become a great influence on my work over the last year, having spent many hours exploring the Staffordshire Moorlands on so many lockdown walks. Some collections incorporate found objects like beautiful antique carved mother of pearl buttons or fine antique lace, which I love giving new life to, creating necklaces, earrings and bracelets with silver. I want to bring a sense of "time standing still" to the pieces I make.
My studio
I work from my lovely quirky studio in Leek, full of vintage nostalgia and glass vases full of grasses and dried flowers that I've gathered on my walks. I'd love to meet you there as I like to share what I create, my studio is open to visitors, check my website for details.
Workshops
I run a selection of full and half day workshops held in the building which houses my studio in Leek, Staffordshire and at other locations too. Choose from a range of activities from jewellery, embroidery to wire work, playing to my core skills.
Judith Brown Jewellery
---