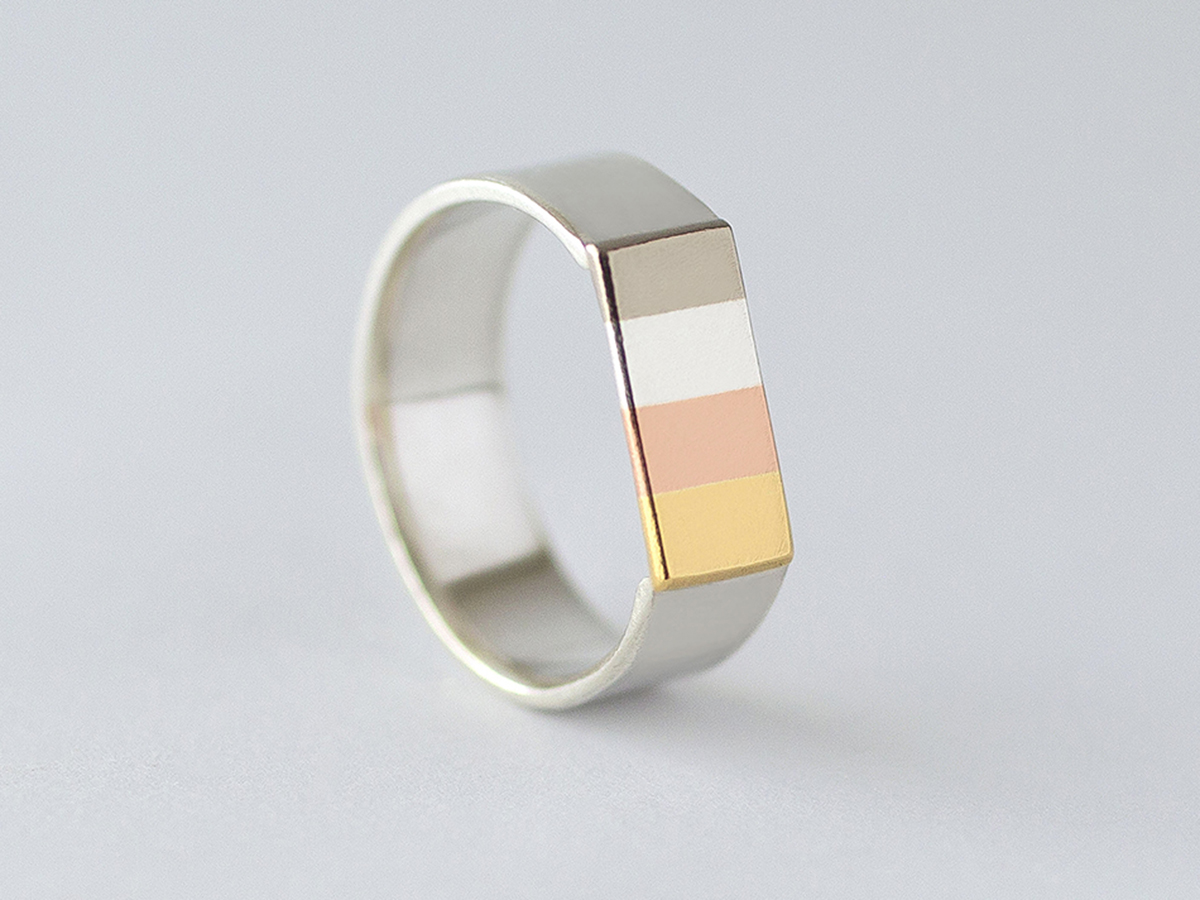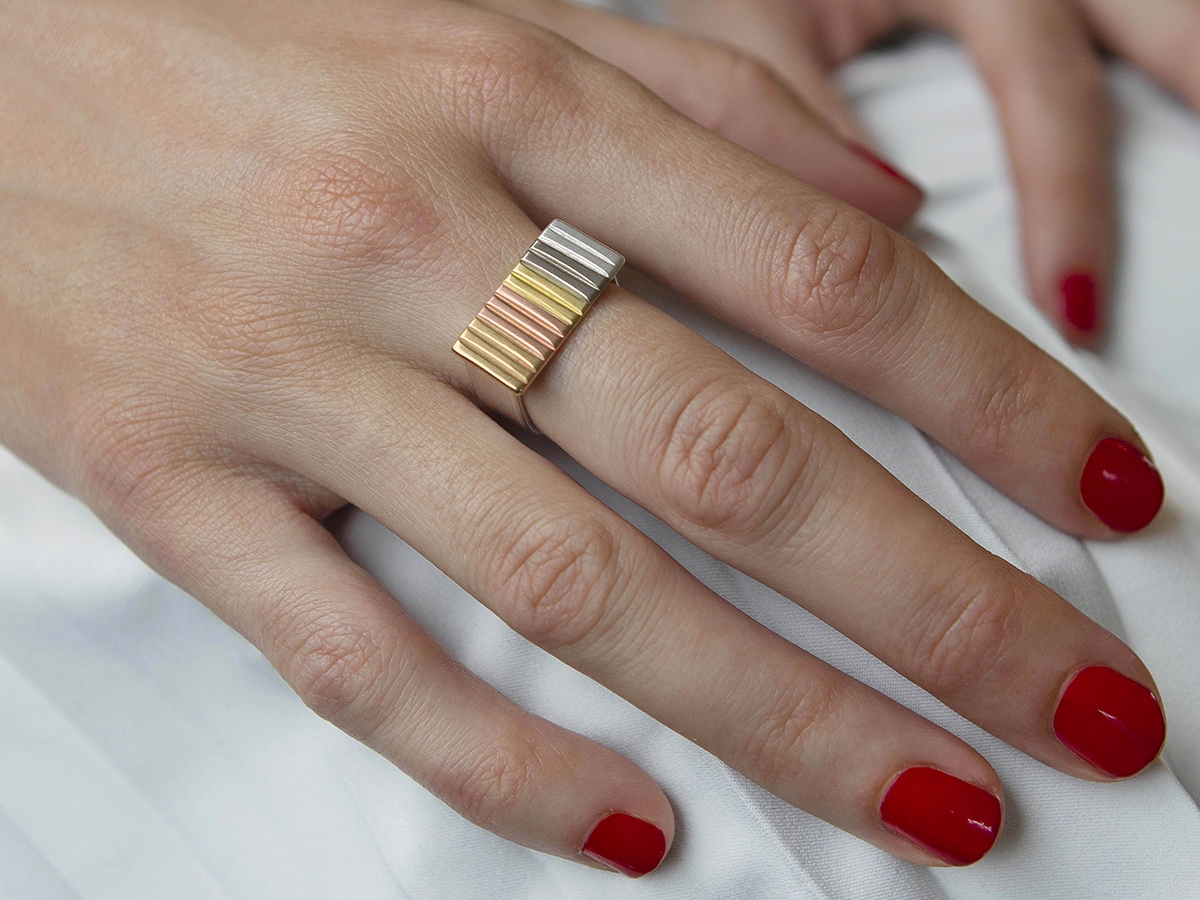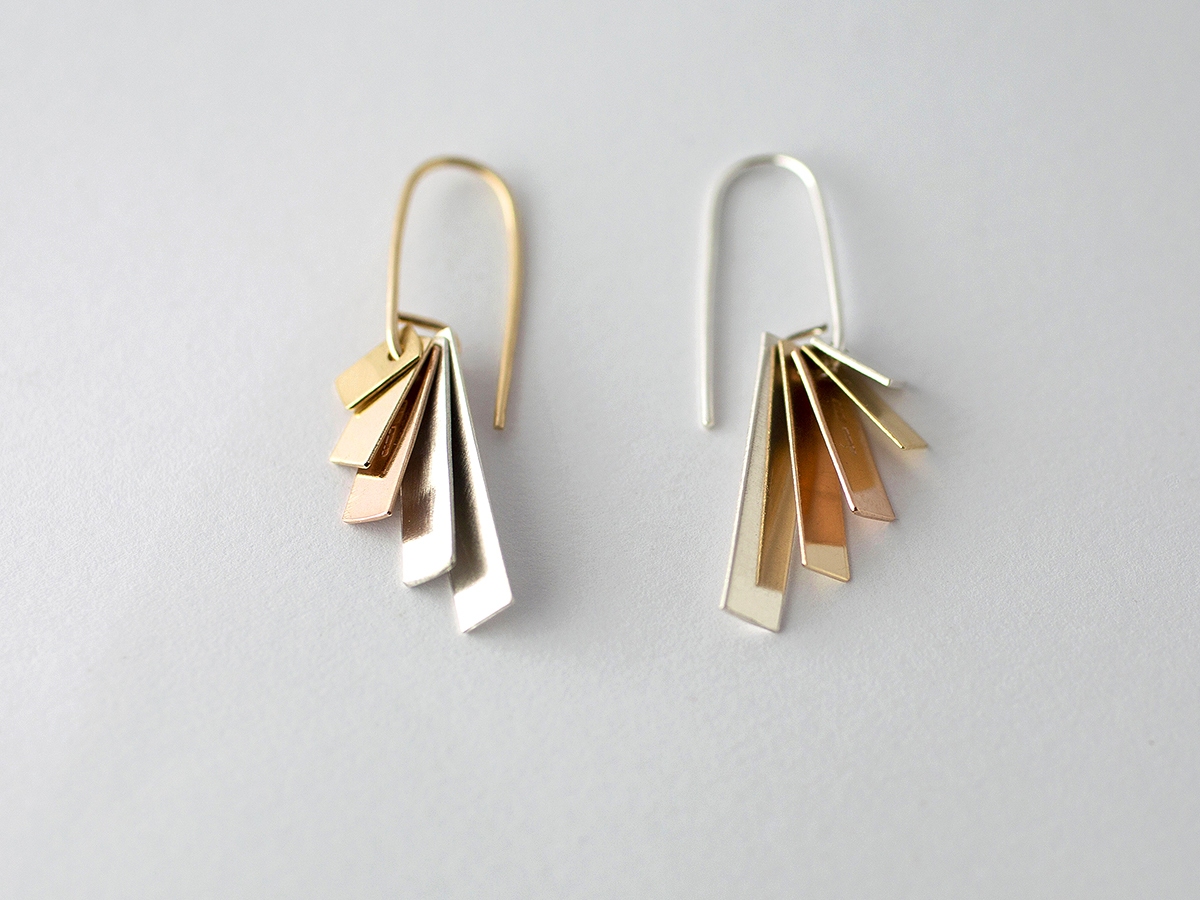 Architecturally inspired jewellery using solid recycled rose, yellow and white golds with sterling silver. Blending the precious metals seamlessly into rainbows of gold influenced by the West Oxfordshire sunsets where Jo lives.


I like things that are a bit unusual, mismatched earrings, minimal pieces with a twist.
Stackable necklaces, rings and bangles. Collectible quiet statement jewellery, hopefully a bit special, cool and unique. Always easy to wear, a little bit different, and stylish.

I make lots of wedding rings and bespoke pieces for men and women. Please get in touch with any questions or pieces you'd like to discuss
I come from a fashion photography background which definitely influences my work. I always obssessed over the styling and accessories in my photo shoots so when I decided to try silversmithing at night school it felt like a very natural fit.
I think two things in particular have led to my love of jewellery and mixing precious metals. Growing up my Mum had the most amazing collection of beautiful rings. She had so many she would wear them on every finger and stack them up. I loved to try them on my little fingers and a ring obsession was born. Then when I was 13 my Grandpa died and my Mum took me and my sisters to a gorgeous little jewellers in Nottingham that's still there to this day. It was full to the brim with all sorts of precious things and we were allowed to choose something in his memory. I saw a bangle that was yellow gold with tiny white and rose gold bricks all around the centre and I fell in love with it. A few of the bricks are missing now but I still wear it to this day.
Jo Irvine Jewellery
---