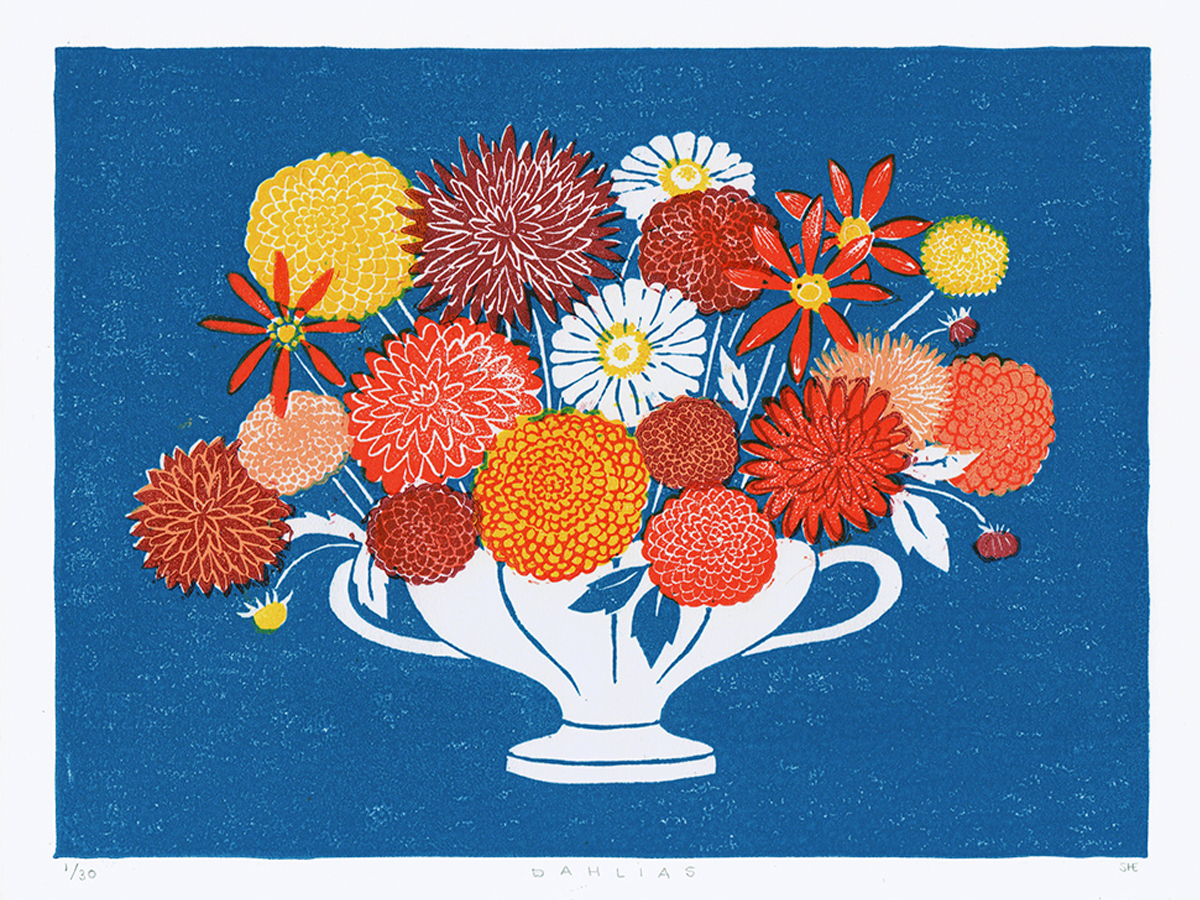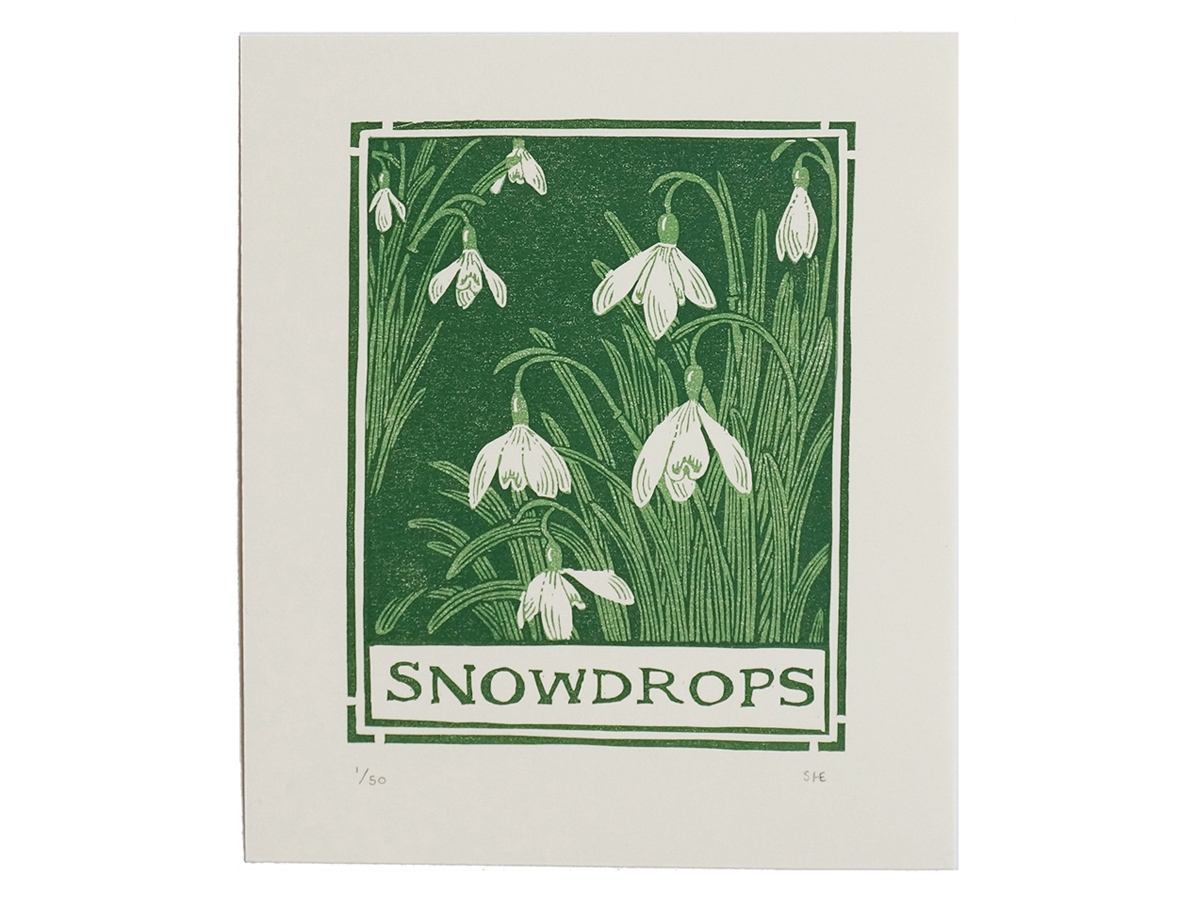 Sophie Elm is an illustrator, printmaker and ceramicist, working under the alias Jeff Josephine Designs. She studied illustration at Edinburgh College of Art, and now focuses mainly on creating illustrative limited edition prints and small batches of studio pottery, all with a horticultural theme, strong bold colour palette, and playful use of pattern and typography.

Her work is inspired by the countryside around her and interest in horticulture, the home and traditions.
She likes to use predominantly traditional printing methods, with the majority of her prints being linocuts which are all hand burnished, as well as screen print and the more modern process of risography.
Her collection of studio pottery is hand built and decorated using a combination of sgraffito and hand painting techniques. All pieces are created in her home studio in Gloucestershire.
Her ceramics and prints are sold through her own website, as well as a selection of galleries and independent shops across the UK.
Sophie also takes on commissioned illustration work as well as private bespoke print and ceramic commissions.
Her work has been featured in Period Living, Country Living, Modern Gardens and Frankie Magazine.
Jeff Josephine Designs
---